Superyacht chef's need to always be at the top of their game. We don't always have time to stage, or even dine in high-end restaurants where techniques are being refined by the minute.
Cookbooks can be our bread and butter for inspiration when we are at sea for weeks at a time. Without going ashore to gather ideas, interesting ingredients or local produce, it can be hard to maintain excitement in the galley. A new cookbook can be a game changer!
The following cookbooks have all been released in 2019, so you can be sure they are full of fresh fun ideas, you can incorporate for your guests and crew.
Let us know in the comments if we have missed any cookbooks, or if you have any others to recommend.
Enrique Olvera with Daniela Soto-Innes, Gonzalo Goût, and Luis Arellano
Phaidon Press, March 27
Enrique Olvera's new cookbook is a homage to faithful honest Mexican home cooking. As yacht chefs, we know this is perfect for keeping the crew happy, but refind the plating and often you have a great guest worthy dish too.
Chef Olvera presents 100 dishes that range from the basics (family-style dishes like stuffed chiles and barbacoa. ) to meals that echo his work at his Mexico City and New York restaurants (carnitas, tongue tacos).
The "Sweets," section has been written by dessert hall-of-famer Daniela Soto-Innes. Her work as the chef-partner at Olvera's NYC restaurants Cosme and Atla, really shines through.
Here you'll find some of her classic recipes: churros, baked banana with crema and cheese, sweet corn tamales, and more.
"If you're looking to incorporate traditional and contemporary Mexican flavours into your regular recipe repertoire, this is the cookbook for you."

Esra Erols
Emily Elyse Miller
Phaidon Press, May 29
If you have charter guests who beg for a brunch style breakfast, this cookbook could be just what your galley needs. The culinary traditions of nearly 80 countries are dispersed over 380 recipes.
The book is organized by broad categories — eggs, pancakes, toasts, sandwiches, soups and stews, etc. While also delving deep into cultural breakfasts such as fried eggs with awarma, a Lebanonese lamb confit; El Salvadorian fried plantains and refried beans; or ground cumin and oil-cured black olives as per Moroccan tradition.
Porridge isn't just a stock standard Scottish version, here you will find porridges from the 4 corners of the globe, including masoub, a banana bread pudding found on Saudi Arabian breakfast tables; cháo gà, a Vietnamese variation of congee made with chicken; and the South Indian go-to rava upma, a spiced semolina and vegetable dish.
If you have creative guests this could give you a chance not to make eggs Benedict and french toast day in day out.
Donna Hay
Harper Collins, October 2018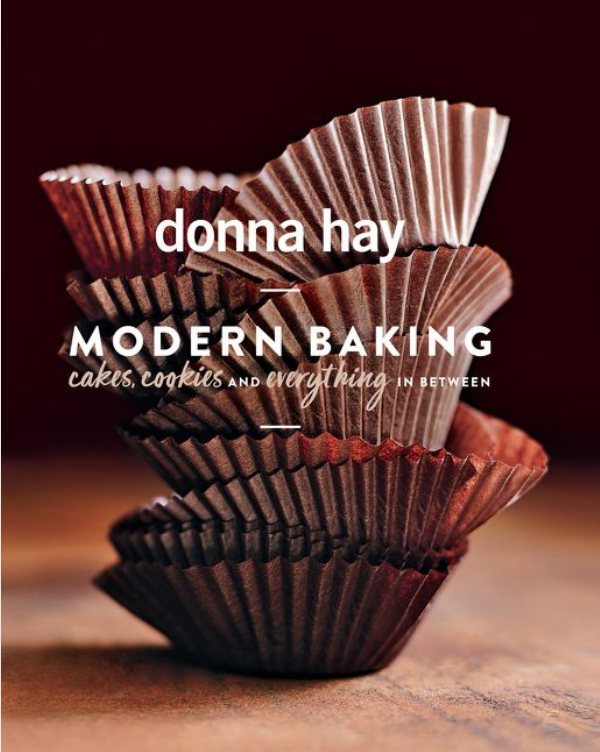 Donna Hay, Australia's bestselling, favourite and most trusted cook has released a baking bible for the masses. It wouldn't go astray in most galleys to be fair. Packed with over 250 recipes it covers the basics but alos has some great ideas for building on them.
Perfect for crew desserts and small boats, Modern Baking also has plenty of guest worthy recipes too. If you need something whipped up in a pinch there are "5 minute" dessert pages throughout the book.
The ingredients are all familiar to yachts with only a few "exotic" ingredients you would need to call the provisioner for. For that reason, it should be a mainstay in your galley this season!
Henry Firth and Ian Theasby
William Morrow Cookbooks July 30, 2019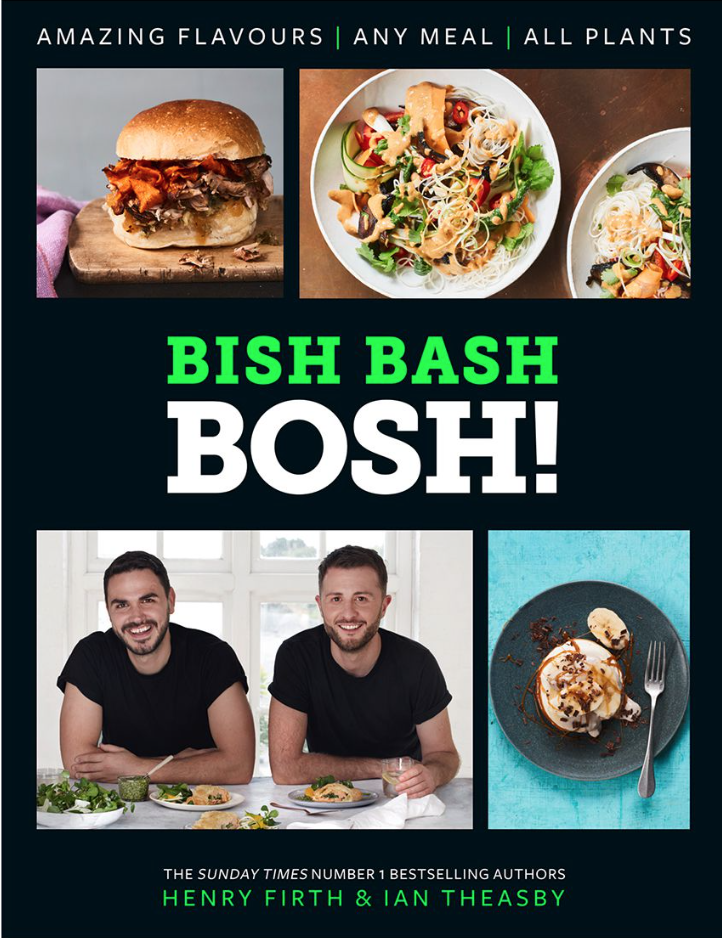 A great simple book for the vegans on board. If you have their first book, you will be happy to hear their second book is due for release at the end of July 2019. Bish Bash Bosh! has over 120 new recipes… because it hasn't been released yet, we can only go off the press releases… But it sounds promising. And with the rise of the plant based diet, probably an easy investment to make on board this season.
Recipes will include:
Cheeseburger Dough Balls
Ultimate Falafel Wraps with 3-Ingredient Flatbreads, Hummus, and Chili Jam
Cauli Tandoori Kebab with Mint Raita and Quick Pickle
Crunchy Carnival Salad
Beet and Herb Tarte Tatin
Classic Lasagna
BBQ Beans with Mushroom Burnt Ends
Cinnamon Swirl Pancakes
Banana Bread Donuts
Lemon Drizzle Cake
From brilliant breakfasts and easy-prep lunches to weeknight suppers and fantastic feasts, every dish will be a showstopper. Ian and Henry will even include recipes for a completely meat-free Christmas, and a meal prep plan to set yourself up for easy plant-based cooking.
Tyler Malek and JJ Goode
Clarkson Potter April 30, 2019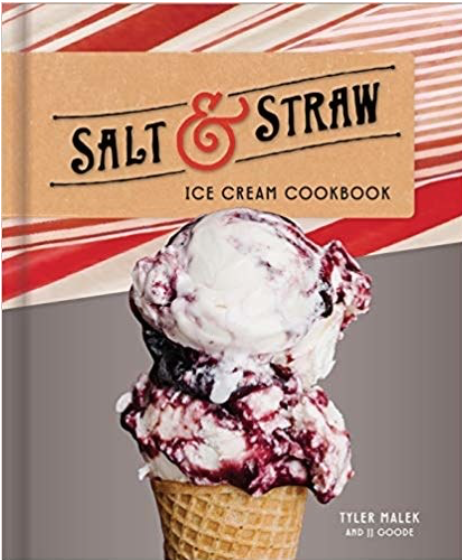 Salt & Straw is tipped to be one of the best ice cream cookbooks of 2019. Written by the head ice cream maker at the Portland store Salt & Straw, Tyler Malek has taken the brand from a single pushcart of ice cream, to 11 brick and mortar stores. Over 230 flavours are available in his store, but here he shares with you the secrets of his ice cream making success.
Any yacht chef can replicate the Portland creamery using a simple base recipe. With that 5-minute base, you can make the nearly endless flavour combinations seen at Salt & Straw, like Sea Salt with Caramel Ribbons, Roasted Strawberry and Toasted White Chocolate, and for the brave, Buttered Mashed Potatoes and Gravy.
But more importantly, this book reveals what they've learned, how to tap your own creativity, and how to invent flavours of your own, based on whatever you see around you.
Hopefully, in 2020, we can list Chef Melanie White's cookbook too!!
To buy any of the cookbooks just click on their title. You will be taken to Amazon, and we will get a very small portion of the sale. This will help to keep the website going, so we can keep bringing you more amazing yacht chef interviews and information. It won't cost you anything extra (or your boss!)