Savannah Yacht Centre is fast becoming one of the busiest ports for yacht crew doing extensive fit-outs. You may find yourself being told by the captain that you are headed for Savannah, Georgia for your next yard period and wonder what on earth you will do up there, and how will you get the provisions on board.
Here's an easy guide for Yacht Chefs arriving into Savannah Yacht Center, Savannah, Georgia for the first time.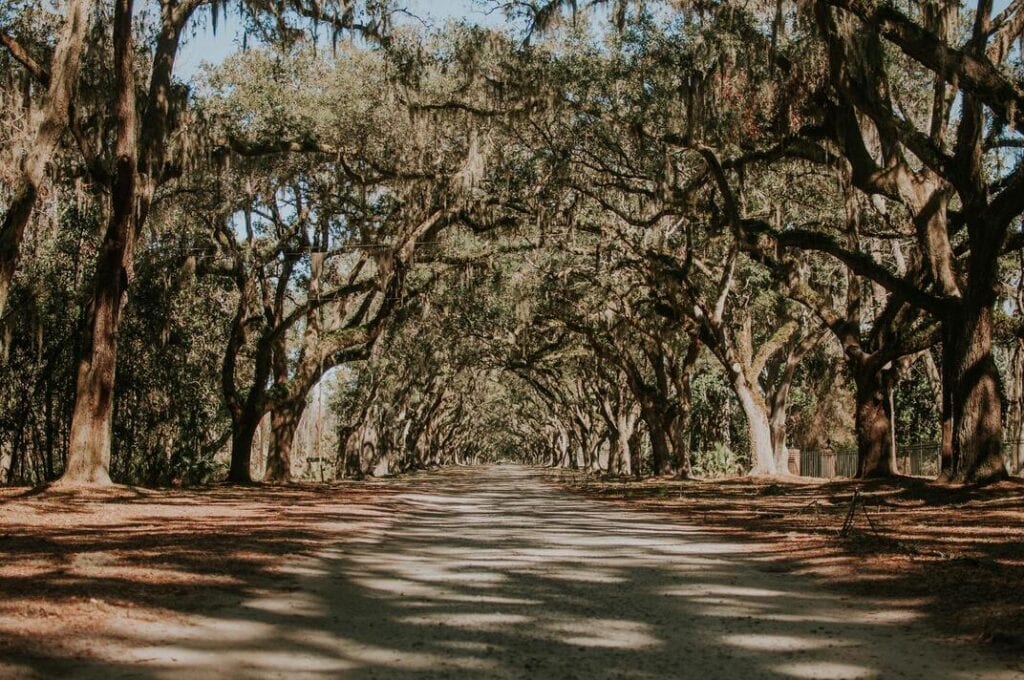 Where to provision from the Savannah Yacht Centre
Provisioning, when you are staying in the Savannah Yacht centre, can be tricky. Some provisioners will deliver but charge excessively for it. Others like National Marine will often combine orders for different boats and sending up shipments once a week or so. They are great if you have galley equipment on order or dry goods. But if you have anything that is time-sensitive such as produce or meat, you may be best to just choose a provisioner that can supply you with personal delivery.
Supermarkets in Savannah are ok. They have all of the usual names such as Wholefoods, Sam's Club, Kroger and Fresh Market. And there are a couple of Asian supermarkets, butchers and a fabulous bakery if you have crew birthday's coming up.
Security at the Savannah Yacht Centre is tight, so let them know you are expecting a delivery and an arrival timeframe if possible.
You will most likely be on scaffolding, or in the dry dock so make sure your deck team is ready for their workout when your provisions come! The truck will be able to drive right up to the stairs generally.
RELATED: Provisioners who deliver to Savannah Yacht Centre contact details.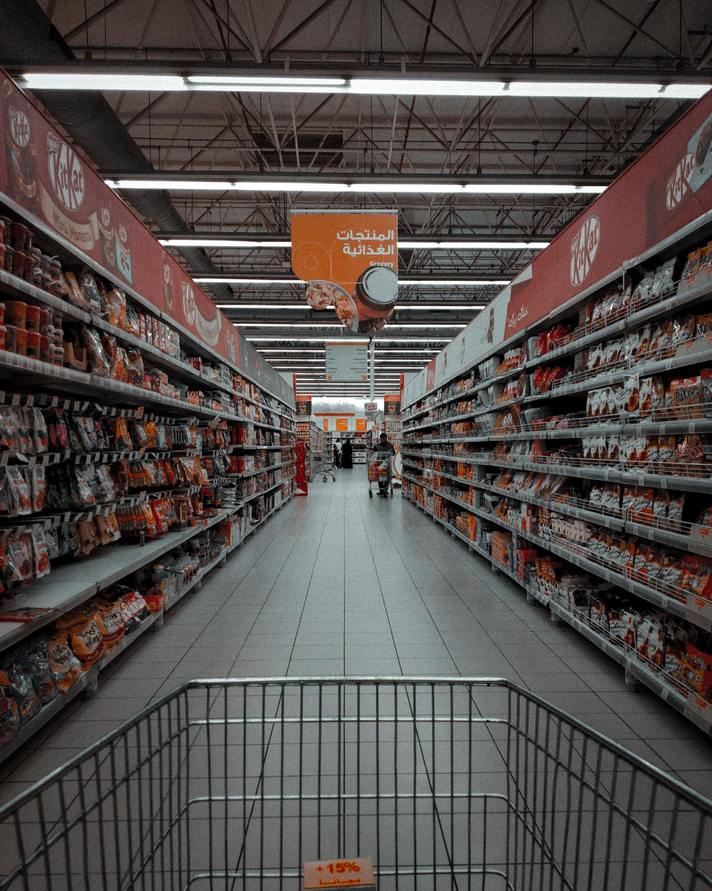 Sam's Club Savannah
Sam's Club is part of the Walmart chain. There is a Walmart right next door with a supermarket attached too if you prefer. Walmart has more variety but Sam's Club is cheaper. If you have time, shop between them both.
Sam's Club requires a yearly membership. Take your passport and boat papers with you if you plan to get a business account. Or make a personal one if it's easier and just take ID.
Sam's Club is very similar to Costco. It's a bulk food specialist supermarket with low priced items, but usually not much of a selection in variety. It has a good dairy and meat section, which is perfect for crew food. The produce is ok. They usually have plenty of fruit, but they lack the salad side of things.
The freezer section is good, with a good variety of frozen shellfish and ready-made items, again, best for crew food.
Cleaning items and crew snacks are really good at Sam's club, bring a stew or two with you if you can, they will enjoy it. Well, as much as they can shopping in a supermarket.
Address: 1975 E Montgomery Cross Rd, Savannah, GA 31406
Phone: 912 352 3330
Hours: Club Hours Sat 9:00 am – 8:00 pm. Sun10:00 am – 6:00 pm. Mon-Fri 10:00 am – 8:00 pm
Wholefoods Savannah
Wholefoods Savannah has all of the nice high-end products, perfect for guest food. You can also find a great selection of gluten-free and vegan products. They stock plenty of vegan cheese and nut milks, along with the impossible/ beyond meat range.
Their produce is great quality and they have plenty of variety. Fruit platters are made easy with their exotic fruit range. They have an extensive organic section for produce too if you need it.
Wholefoods also have a decent selection of imported cheeses and cold cuts.
Address: 1815 E Victory Dr Ste 101, Savannah, GA 31404
Phone: +19123585829
Hours: Every day 8am-8pm
Publix Savannah
Publix is your generic sell everything type of supermarket in Georgia. Think of it like a Carrefour. It's about a 20minute drive from Savannah Yacht Center, and it's also near to the Asian Supermarket, so it's a good one to combine on a trip if you can.
Pick up a bulk of your dry goods, crew food, and produce here. You can buy generic and brand name food items at Publix. They even have a small section with English food for the Brits on board!
What about Kroger Savannah?
This Publix is easier to shop at for yacht provisions because of the parking, Kroger has a weird carpark with a road through it. It is also often a bit "dodgy" with plenty of interesting characters hanging around outside it. It's worth noting that while Kroger is closer to the port, it is also closer to downtown Savannah. It's great if you need to nip in and grab a few items, but I suggest doing your bulk shopping at one of the other supermarkets.
Address: 5500 Abercorn St #2, Savannah, GA 31405
Phone: (912) 353-1260
Opening hours: Everyday 7am- 10pm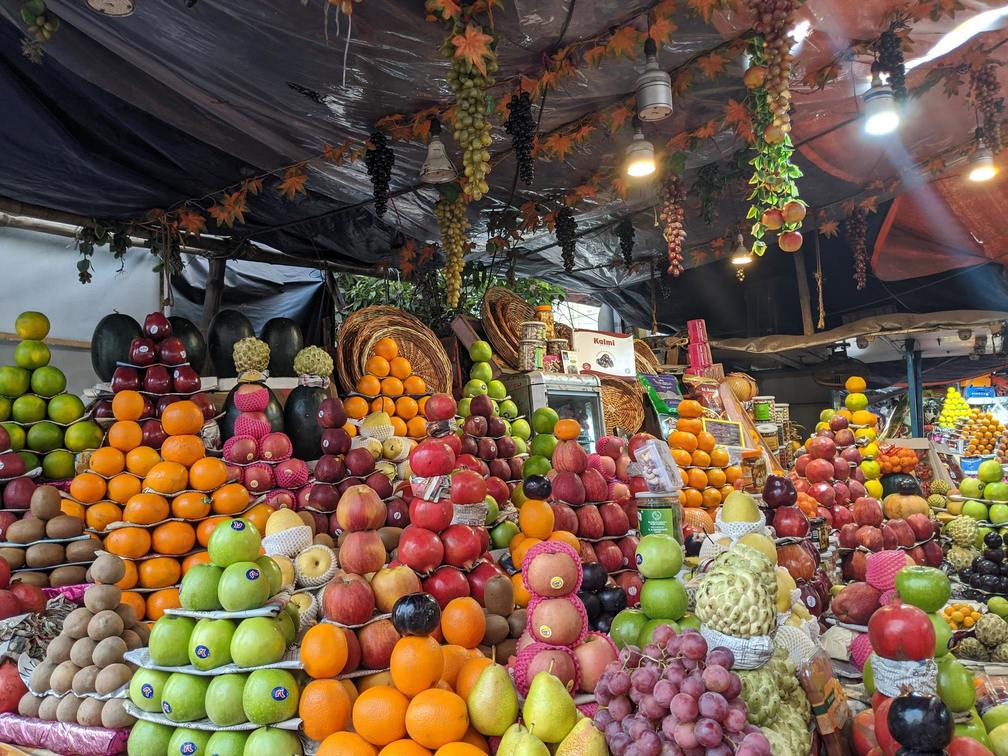 Speciality markets
Savannah doesn't have a massive Asian community and as such, it doesn't have as many options for asian supermarkets, or ethnic supermarkets either on that note. Expect to shop mostly in the International aisle in the supermarket.
Viet Huong
The best Asian supermarket is located near the Publix which is handy if you want to combine your shopping trips. It is clean, and well run. The staff are super helpful and will order items in if you ask in advance.
The shelves are stocked with a great range of items. They don't have as much Japanese of Korean products, but they have plenty of Thai and Viet bits and pieces. Their Chinese selection is ok and they have a whole aisle dedicated to noodles! The fridge section is updated frequently with various Asian greens such as baby bok choy, bean sprouts and Thai basil. Call ahead to ask on the delivery date for this, as they run out fast- I suspect the local SE Asian community are buying a lot of it up too.
The freezer section is great- galangal, lemongrass and noodles, dumpling wrappers, seafood and pre made items.
It is only a small family run business, so don't expect sprawling shelves, but they have a good range of all of the Asian bits and pieces. Unless your guests are into a very specific Asian cuisine, I feel like this supermarket is perfectly adequate for crew and guest provisions.
Address: 7044 Hodgson Memorial Dr, Savannah, GA 31406
Phone: (912) 335-7849
Al Madinneh Halal Meat & Grocery
Right next door to Viet Huong Asian supermarket is an Arabic supermarket. Come here for your orange blossom, lentils and spices. The shelves are packed with plenty of ingredients to create your Moroccan or Middle Eastern feast. Again, it was super clean, and nothing was expired. The staff were very pleasant and helpful. They do not accept American Express
Address: 7064 Hodgson Memorial Dr, Savannah, GA 31406
Phone (912) 999-8888
Opening Hours: Every day 10am-8pm
Savannah Candy Kitchen
Five minutes away from the Savannah yacht Center is the Candy Kitchen factory. If you have a crew birthday coming up, consider popping in there to order a pecan pie- a southern staple!
Address: 242 E Lathrop Ave, Savannah, GA 31415
Phone: (912) 232-2639
Opening Hours: Monday- Friday 9am- 5pm
Let us know your favourite spots for provisioning when your yacht is berthed at Savannah Yacht centre and we can add them to the list.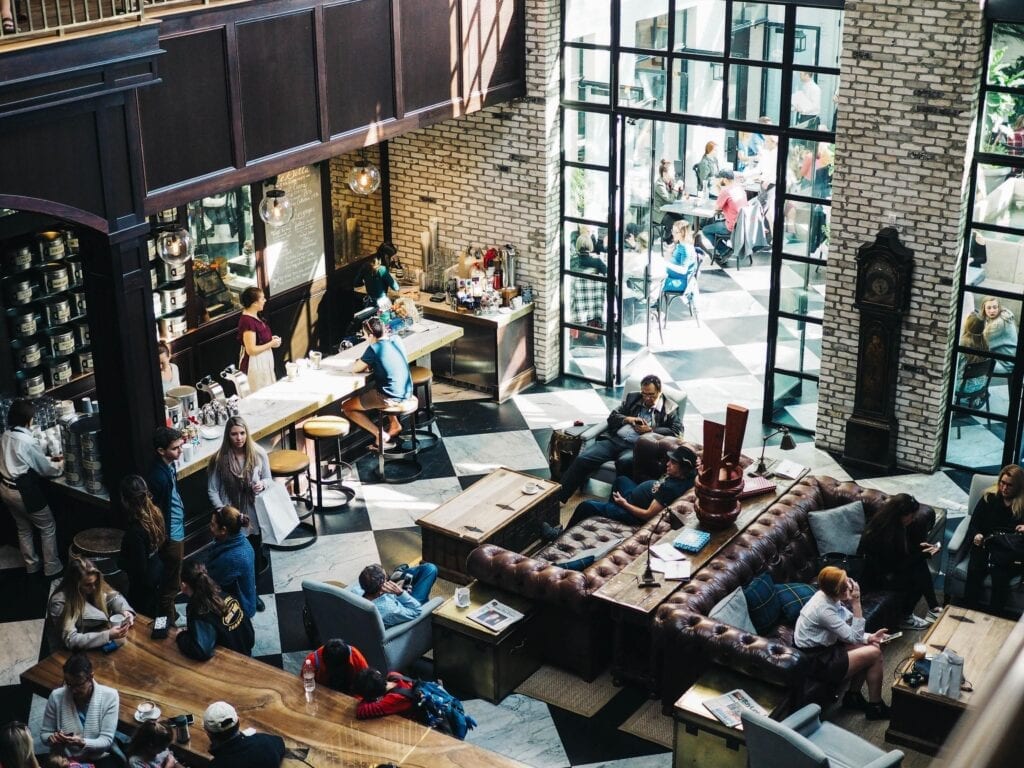 Local Bars and restaurants
Downtown Savannah is a yacht crews dream! You can legally walk around the historic district with an open vessel. Yes, that means you can take roadies all night long from bar to bar. And ladies, those bottomless mimosas continue after you have left the restaurant! Just ask for your final refill as you leave the bar and they will most certainly top you up.
Walking around the historic district of Savannah is generally safe, even at night. There is a large homeless community that hang out around the small park there and a block either side, but don't be alarmed, they are all generally very nice, chatty and will pose no danger or harass you.
Most bars and restaurants are within a mile block, from the river back, and a few blocks either side.
Weekends in Savannah are busy with hoards of hen parties coming in from Atlanta and other cities nearby. Book in advance if you have a large group wanting to dine. Weekdays are generally quiet and a wait for a table will be almost non-existant.
The ordinary pub
The ordinary pub is located on the main street side of town and is perfect for an Indoor brunch option. Their weekend brunch has unlimited mimosas for $10pp and the food options are delicious too. They have a fusion of southern cuisine and international food. Kimchi short ribs with grits, for example, was on the menu at the time of writing.
It's good for anyone who is wintering in Savannah, as it is cosy and warm. It's located down a flight of stairs in a basement. But for yacht crew who are there in summer and who may enjoy being outside, I suggest you sacrifice the menu options and instead head to B&D burgers around the corner. They have outdoor seating and also offer unlimited mimosas for $12.
Address: 217 1/2 W Broughton St, Savannah, GA 31401
The Grey
The Netflix tv show "chefs table" featured head chef Mashima Bailey from The Grey Savannah, so you may be familiar with it.
Book a table for a crew dinner, or go with your galley team for a more intimate setting. The food is well priced and not crazy expensive. If you want to try plenty of different dishes, you can easily share plates. The deck team might be interested to know about the rather large steaks on offer. Order as soon as you sit down, as these can take up to an hour to cook.
The cocktail list is sublime, and the wine list boasts a large selection of domestic and international wines.
Ensure you book in advance, but you can wing a happy hour stop at the bar if you aren't picky and you are just one or two people.
Address: 109 Martin Luther King Jr Blvd, Savannah, GA 31401
Smiles, the duelling piano bar
Down by the riverfront, Smiles, is one of the rowdiest bars in town. It kicks off around 9 pm on Friday and Saturday nights when the hen and football parties congregate to watch two duelling piano players belt out tunes. Most of the music is the type to sing along to and dancing on the stage is encouraged. You can request songs by paying more than the dollar amount written on the mirror behind the pianos, so get in early to nab a table, and a cheap song choice.
By 10 pm it is often well over $100 a song. Entry is $5 per person and drinks are well priced. Dress code is casual, but please, wear shoes and a shirt.
Address: 314 Williamson St, Savannah, GA 31401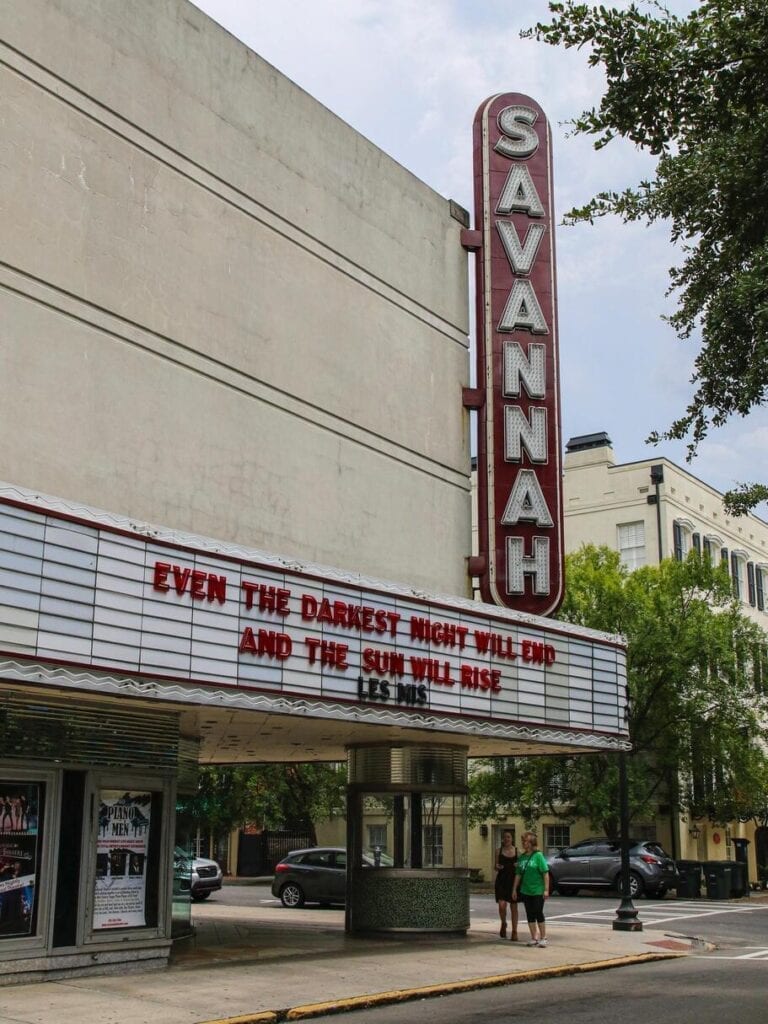 Getting around Savannah
The savannah yacht centre is a little way out of town. You can walk, however, it is not recommended after dark.
Walking into town from Savannah yacht centre takes around 20-25 minutes. Driving takes less than 5.
You will need a couple of crew cars while you are based in the Savannah yacht centre. Getting to the supermarkets takes in excess for 20minutes each way, and there really isn't much around the yacht centre.
It is not advised to wander in the streets nearby either. Have your wits about you if you do choose to walk through the neighbourhood there.
At the time of writing, late-night Uber's are hard to get on weeknights, and early morning Ubers take upwards of 40minutes to arrive. Worth noting for yacht crew who wish to stay out the night before and get to work early the next morning.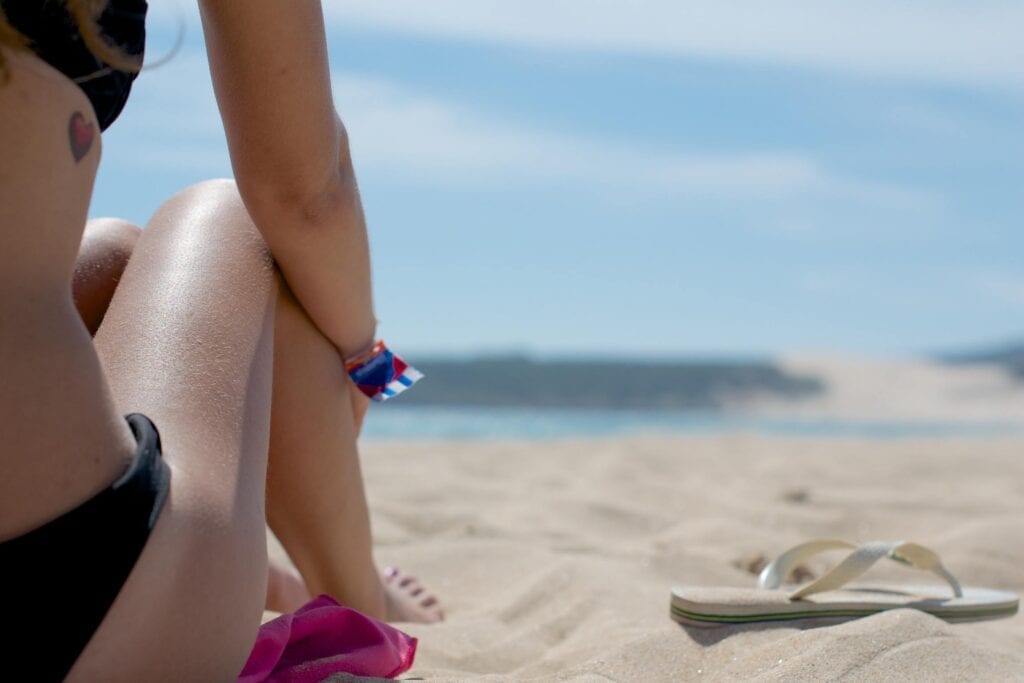 Crew Days off in Savannah
Finally, you have made it to shipyard period, and you can finally let your hair down a bit with the boss away for a few months, and hopefully, a few chilled out weekends off work. Here are some ideas to get you started.
If you have access to a car and a whole weekend off, you have some many great options nearby.
Drive out the Charleston and book an Airbnb for the weekend, the town itself is very pretty and a popular getaway spot for Georgians.
Hit up Atlanta for a city break. It's about a 4-hour drive.
If you only have a half-day off or a single day, don't despair. The area around Savannah Yacht Centre has a lot going on.
Stroll around the Historic District and take in the gorgeous architecture. The riverfront area is busy with tourists on weekends, but it can still be pleasant mid-week.
Have a crew session in Forsyth Park. Take frisbee's, snacks and beers and enjoy the sunshine.
There's a fun sip and cycle through town if they crew want to get involved in a day out together.
Drive out to Hilton Head for a day at the beach.
Do a late-night ghost tour! Book in advance, as it sells out during peak season.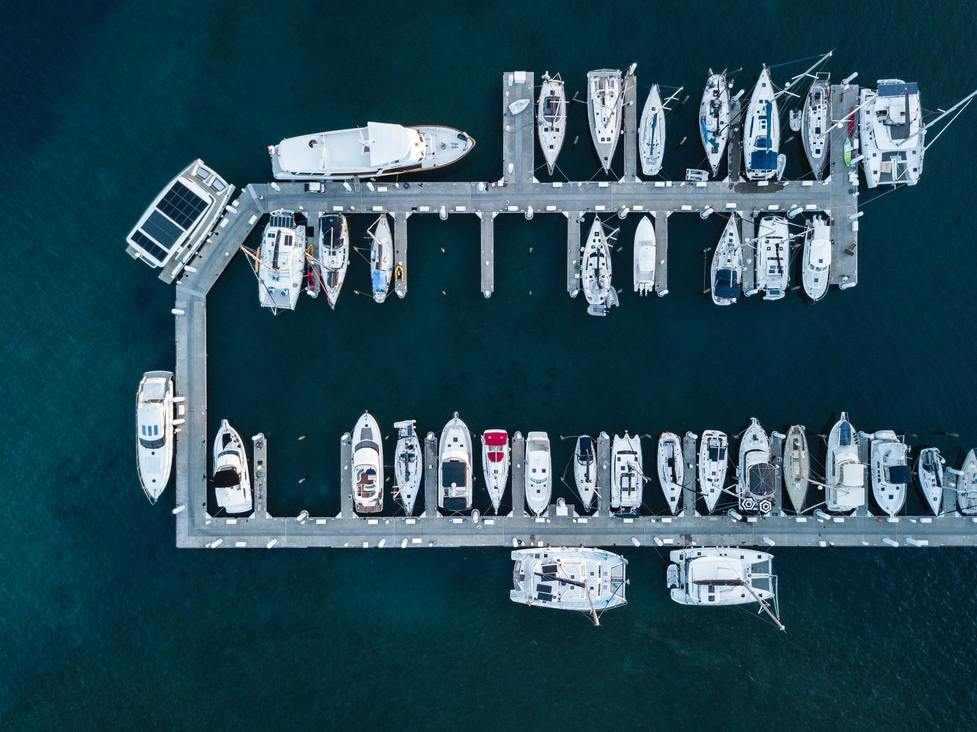 Dock walking at the Savannah Yacht Centre
Dock walking isn't allowed in Savannah Yacht Centre. It's not really the place you would bother dock walking, to be honest. Keep an eye on the job boards to find lobs located in Savannah instead.
The biggest threat of it all is losing your visa. You CANNOT dock walk on a B1/B2 visa, so if you are considering duckwalking in Savannah while holding this visa, understand that if you are caught by the wrong people, you will not just be thrown out of the marina. You will be in trouble with US immigration and consequently lose your visa and be banned from the US for some time. It is not worth it.
The Savannah Yacht Centre
The Savannah Yacht Centre has a sizeable crew area. They have a crew lounge with a pool table, dartboard and a massive tv and couches. The crew are welcome to spend time in there and it seems to be open 24 hours a day.
The gym is well equiped and located in the same building. It is small, but it has plenty of equipment. There are also spotless bathrooms.
Savannah Yacht Centre also has a restaurant and bar. The menu is extensive and the food is actually really good. Service is great, but it does seem to be on the quiet side of things. They don't tend to get many people coming in from outside the shipyard and depending on when you are there, you may be one of the only boats around. Happy hour is every night until 7 pm. Drinks are well priced and cold, the selection is basic but there is something for everyone.
Address: 301N Lathrop Ave, 31415, GA.
Contact: Savannah Yacht Centre