Chef knives are one of those things you can never have too many of. Am I right? Is it just me, or do we all end up buying a decent new knife every season, as a treat? It's so easy to convince yourself that a new knife is just what you need in the galley… here's 5 excellent chef knives that are worth buying this season.
Look, you probably already have this knife. I don't think I've stepped foot into a galley that doesn't have it! But, a new shiny version is always more fun!
Shun premier 8″ knife specs include a hand-sharpened 16° double-bevel blade and proprietary, strong VG-MAX cutting core with 34 layers of Damascus cladding on each side. Phoaaaaar!
Don't just take our word for it… Look what "Drew" had to say on Amazon about it.
Amazon Review 5.0 out of 5 stars
In the time it took me to write this I will have split 10 strands of hair in half with this knife.December 14, 2017 Size: 8 Inch
I have never owned a premium knife before this one. It was always the "33 knife boxed set for only $33.00!!!!" variety. Let me tell you, if you do any sort of home cooking, you owe it to yourself to get this knife. It was a chore to cut meat, veggies, and fruits before. Now it feels like everything melts to the blade of this knife; Broccoli bows before me, ribeye comes and kisses my feet.
The handle feels good in my hand and the blade has retained its sharpness since I first got it four months ago. Of course with a knife like this you should not treat it like any other kitchen knife. I always hand wash and dry it and make sure to store it in a knife holder. Take care of the knife and it will last for years. On top of all this, Shun offers free life time resharpening at its US warehouse.
RELATED: Free downloadable cup measuring guide for yacht chefs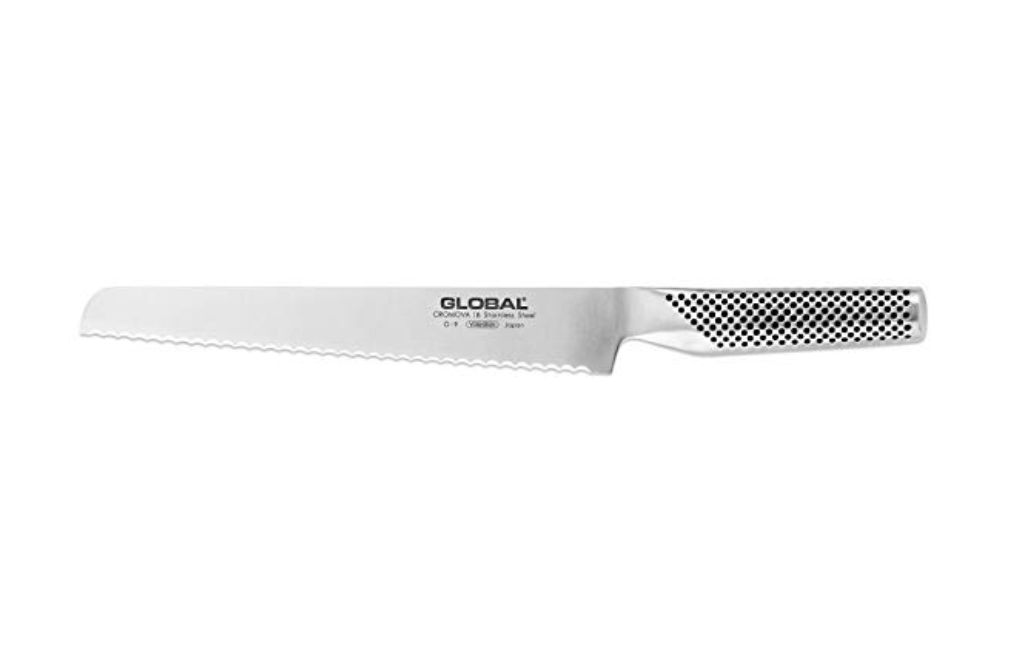 I know. Everyone has an opinion about Global knives. Some chefs hate them, others swear by them. But their bread knife really is a winner.
It is made from a single piece of high quality CROMOVA 18 stainless steel and has a serrated edge to make cutting foods with crusts effortless. The ice hardened edge can hold a sharper edge for a longer time.
It has an ergonomic handle with a dimple pattern making it comfortable and slip resistant, useful for repetitive slicing. The knife's perfect weight is achieved through the hollow handle that is filled with sand for ideal balance.
Upgrade the sex appeal of your galley knife collection with this gorgeous, yet practical Miyabi rocking santoku.
The potent core of SG2 micro-carbide powder steel is layered in a Tsuchime finish. This exquisite, hand-hammered effect helps prevent food from sticking. Each knife features a hand-honed blade finished with a true katana edge, a homage to the samurai swords made in Seki centuries ago.
Fabricated with special Cocobolo Rosewood pakka wood, the handles mirror the beauty of the blade. Sophisticated details include brass and red spacers, a mosaic pin and a stainless steel end cap. The attractive D-shaped handle is designed to nestle comfortably in your hand for tireless cutting. Handcrafted in Seki, Japan.
Another classic knife in every yacht chefs knife roll. These make great boat knives if you can slide them into the annual galley equipment budget. Grab a couple, they are always useful.
The Wusthof paring knife has a short curved blade. It has been specially tempered with a high carbon stainless steel. It's easy to keep sharp, but keep it away from the crew mess, you know it will still end up ruined after a few weeks!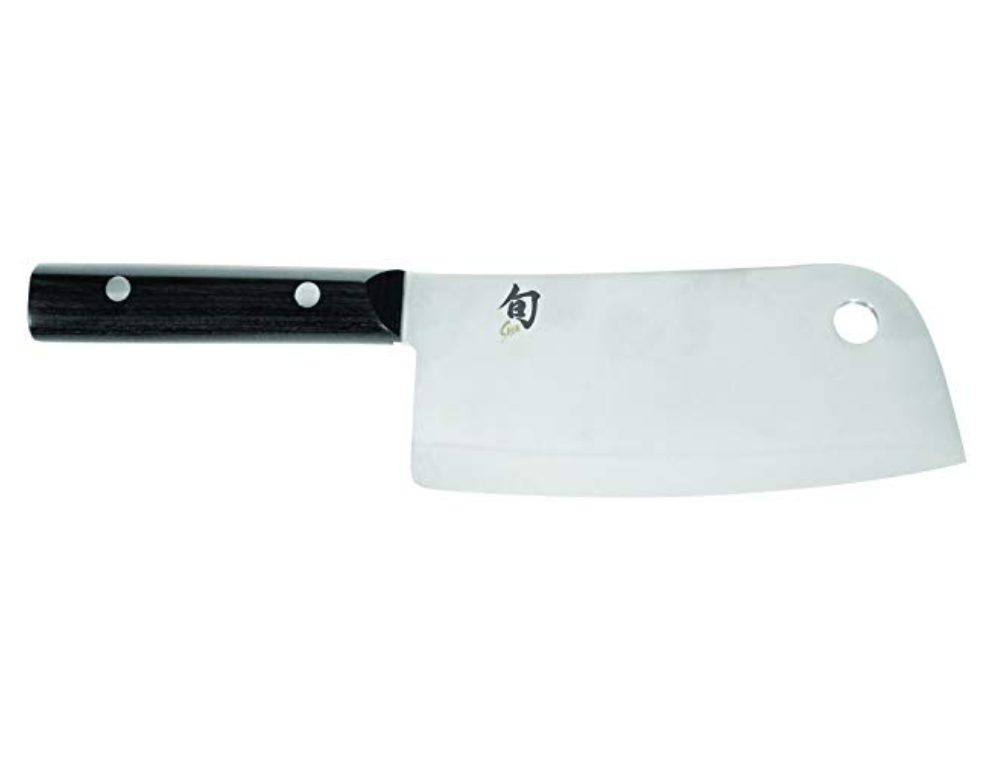 I know. Another Shun. Sue me.
Meat cleavers are great for terrorising new crew. It's always the most intimidating knife a chef can have out when new crew members invariably ask "Hey chef, can I just quickly borrow a knife?" Instead of walking 20m tot he crew mess.
The Shun meat cleaver is a good one- its perfect for cutting through thin or soft bones and sinew, or through hard vegetables such as squash. It has a sturdy handle and blade. She's made with Japanese AUS8A stainless steel, this non-clad knife makes processing meats and poultry quick work with minimal effort. It's durable and made to the same standard as the rest of the Shun brand.
What's in your knife roll?
Let us know below what you think we should have included in this list. What's missing? What doesn't deserve a mention?