This week we hand over the reins to a sail yacht chef who has plenty of experience cooking for crew. Lauren Vega has travelled the world as a yacht chef and she wants you to know just how important it is to cook a decent meal for crew.
Throughout my career as a yacht chef, there has been a debate about the importance of crew food. This always leaves me confused. It seems that chefs fall on opposite sides of the line when it comes to crew food. Some believe keeping the crew happy is of the utmost importance. Others say that satisfying the crew isn't what they're getting paid for; keeping the guests happy is all that matters. With that being said, as the industry progresses, the percentage of chefs who have that latter mentality is surely diminishing. But would I be reaching to say that after three back-to-back charters you're not tempted to throw some pasta in a pot, some canned sauce on top, and say bon appetit to the crew?
Table of contents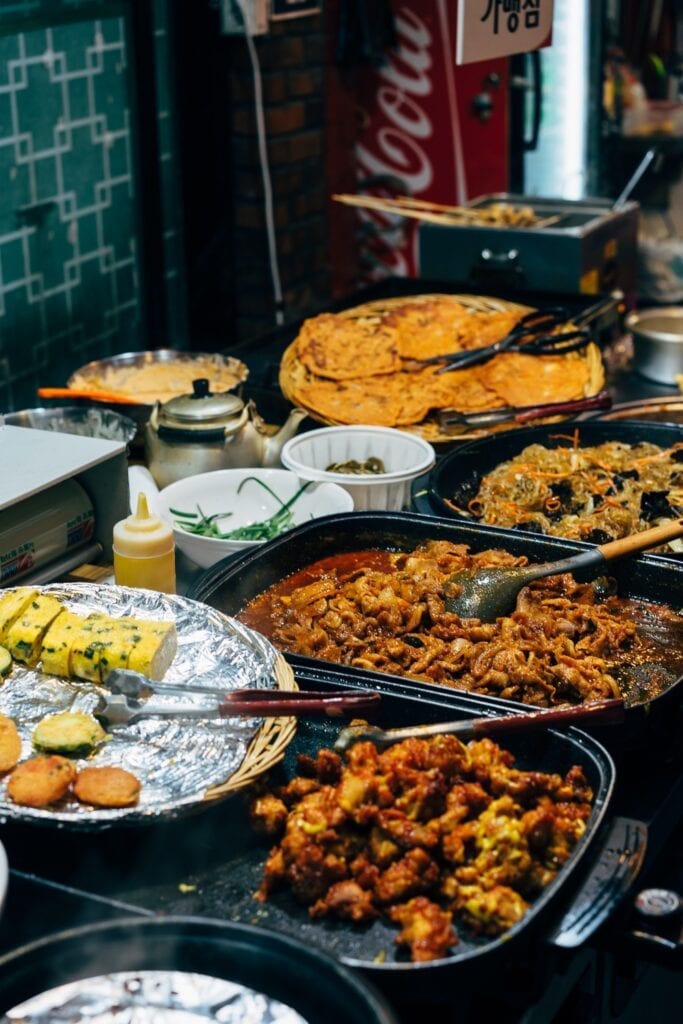 Devil's advocate…
To create a fair argument, the reasons for not going the extra mile for the crew need to be dissected. Many yachts are limited by a budget. While chefs may be able to deliver a high-quality meal for the guests, their budgets may be cut significantly during off time. The benefit of keeping things simple for the crew in this scenario is saving money.
Other reasons chefs might not go out of their way for crew food are time and quantity. As a solo chef for twelve myself, sometimes it seems like hours pass within seconds. When you combine planning, prep, shopping, and accounts, actual cooking time can feel inadequate. This is especially true when you're cooking for a large crowd. Chefs might find it easier to simplify meals in order to meet the minimum requirement of getting food on the table on time.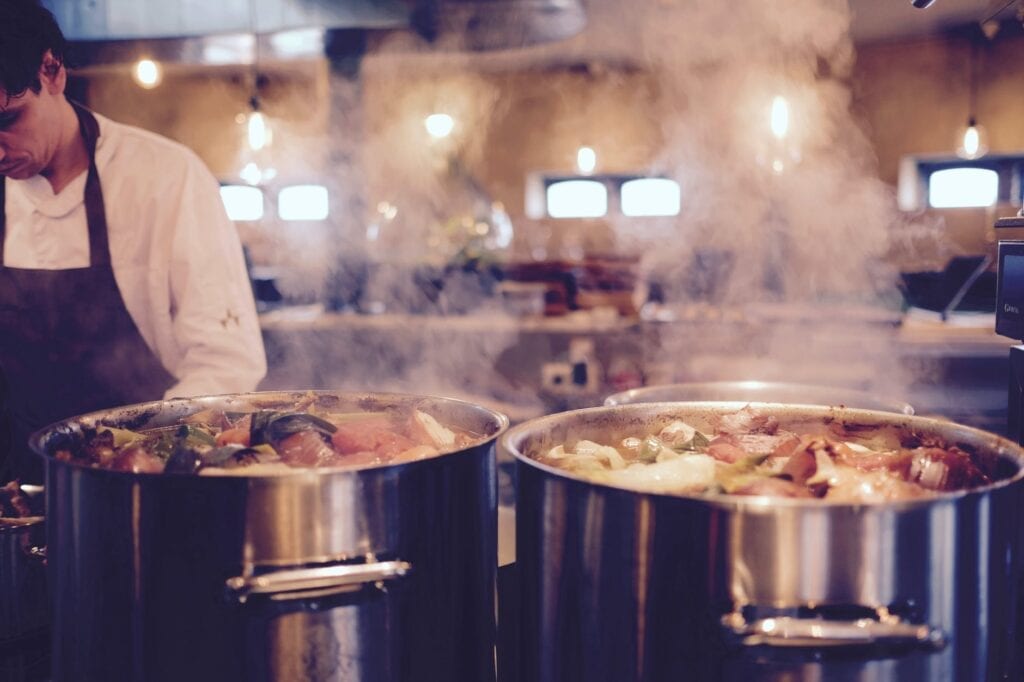 How to be a better crew chef
In my personal experience, there are a few simple things that chefs can do to help alleviate these limitations. First, a shift in perspective is the best thing we galley-bound crew can develop. If you're limited by budget, try using it as an opportunity to get creative with the ingredients you can afford. There are a hundred ways to skin a cat and a thousand to cook a tomato. Challenge yourself to turn your ordinary ingredients into something exciting to see on a plate.
Second, prioritizing organization is your secret weapon. Spend 10-15 minutes each morning with a notebook and write down the goals you need to accomplish that day. Consider this your "must-do's". This will give you the opportunity to mentally prepare. Finish your planning with one creative or personal goal, such as nailing the sear on the meat you plan to cook or experimenting with a new bread recipe. By giving yourself the time and space to plan ahead, the day becomes much more reasonably paced. You'll find yourself enjoying the working hours rather than worrying that they're slipping away.
READ MORE: An interview with Nina Wilson AKA @thecrewchef
Chief of yacht crew morale? The crew chef!
The benefits of keeping the crew happy aren't just theirs to reap. Cooking is a love language; it is how we as chefs express ourselves and often we do it to make others happy, not just to satisfy our own egos. When joining the yachting industry, I was told by an officer that the chef controls morale often more than the captain does. The chef has the ability to brighten the day with colourful dishes. They get to provide comfort during a storm and to even make the crew feel at home by simply smelling a beloved meal. Cooking to make the crew happy can provide inspiration for a chef and make each day feel like an opportunity to grow. They give you the freedom to play that guests do not. Crew are the perfect guinea pigs to experiment on with new recipes. And while the guests could be your harshest critics, the crew could become your most honest.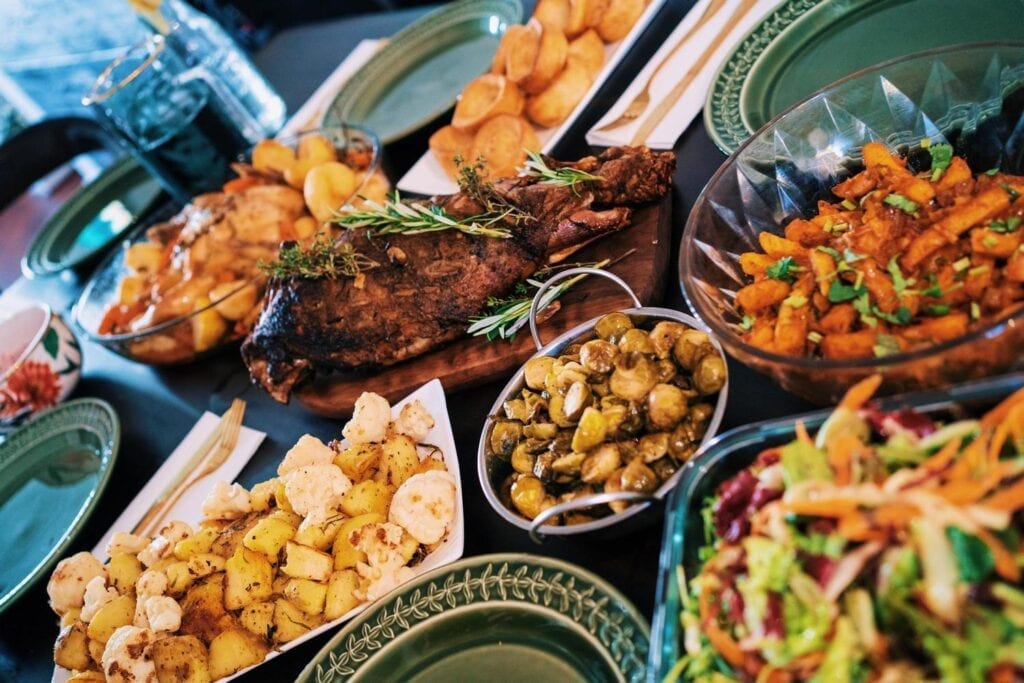 How to be the best chef for your crew
Keeping the crew happy sounds like a duh in the mind of a chef who loves their job. As the industry grows, I'm finding more and more chefs join who truly love what they do versus those who join for the salary and other benefits. But burnout is real. Staying fresh for the crew and the guests can feel exhausting if you don't give yourself the time to reload, refresh, and relearn.
Below are a few ideas to keep things exciting for the crew. Hopefully, it helps to maintain your creativity, and build a happy (and delicious) experience for all:
Like attracts like: Follow other yacht chefs on social media to see how they operate. You'd be surprised by how much seeing how someone else cooks and operates in a galley can inspire you to step your own game up. It may also allow you to reach out and ask for tips and tricks.
Learn from your idol: Pick your top three favourite chefs of all time. Now go buy all of their cookbooks. Read their recipes. Watch their videos or research their culinary journey. Try to incorporate at least one of their recipes or techniques a week to spice up your cooking.
Ask away: Give each crew member a piece of paper and have them write down one thing they love, one thing they hate, and one thing they'd love to try. Their names can be optional. This will give you some staples to dish out whenever you want a go-to crowd-pleaser. It will also give you the challenge to create a dish with the least favourite food and change their minds.
Take a trip: There's no better inspiration than travelling. With the current environment, travelling might not be as frequent as it once was for your yacht. Instead, pick a country each week or each month and try to recreate traditional dishes. For bonus points, keep the country a secret until after the crew have served themselves and have everyone guess where you've "taken them".
Jump into a kitchen: If you have a bit of time, find a restaurant you enjoy or admire wherever you might be. Ask the manager or head chef if they would be willing to let you come in and shadow cook with them for a day or two. This is a great way to learn from other chefs, to experience different cooking environments, and to make new friends.
Plan to succeed: During your weekly planning, pick one thing you've never made before and commit to making it for the crew.
Crew support: One of the wonderful things about this industry is its diversity. On my boat alone we have crew members representing more than six countries. If you're intrigued by their cultures, ask your crew members what they ate growing up. What was common at their tables. Go one step further and invite them into the galley to cook with you or walk you through a recipe if they're keen. This is also a great way to bond with new crew too.
How is your crew food game?
Those are just a few ideas, but I'm sure you'll find many more along the way. The next time you find yourself debating the importance of crew food, take a moment to consider the benefits we chefs gain from keeping them happy. The guests are the reason we have the jobs we have, but the crew are often the reason we choose to keep them. They become a sort of family, one that we learn to appreciate and love.
What better way is there to show your family you care than to cook them a beautiful meal?