Working on a super yacht as a chef is not as easy as just applying and stepping onto your first boat. First, you need to make sure you have your tickets or yacht chef certificates in order. These are not difficult to get, but some of them do take a bit of advance planning with booking course dates.
Mandatory Yacht chef certificates
These are the bare minimum tickets required to work on a yacht, no matter what the size.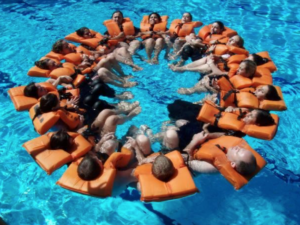 STCW
This is a 5 day course and covers four separate MCA accredited courses:
Personal Survival Techniques
Fire Prevention and Fire Fighting
Personal Safety and Social Responsibilities.
The course is upwards of $1200 when booked through Bluewater but can be slightly cheaper if you are doing the courses in the UK or Asia.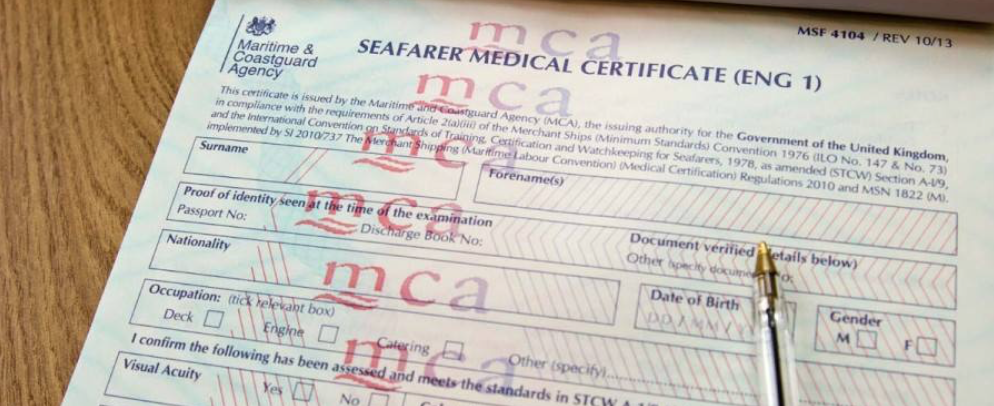 ENG-1
This a seafarers medical fitness certificate which must be renewed every two years. You must have a valid certificate work at sea. This is a very important yacht chef certificate.
It's simple enough to get if you are fit and healthy, but ensure you take any corrective lenses with you when you attend the doctor's visit. A colour blindness test will be done along with a very basic medical. South African crew have reported needing chest x-rays in addition, and some offices will be more or less thorough.
A list of approved doctors, both in the UK and overseas, can be found on the MCA website. There are MCA doctors located in all the main yachtie communities.
Dr Amit Bajpai. British Medical Centre. Calle ses Planas, 7 Bajo, 07181 Palmanova, Calvia Mallorca, Tel: +34 971 683 511 I clinic@britishmedicalcentre.com
Dr Johanna Clark. Club de Mar Medical. Gabriel Roca 44/Calle Ses Rafaletes, 1A, Building Torremar/Edif B, Planta PR, Locat 2 IZQ, 07015, Palma de Mallorca, Tel: +34 619 982 142 I info@clubdemarmedical.com
Antibes
There are 4 doctors in France who can issue ENG1 certificate (or a MCA accepted ML5 medical certificate);
Dr Patrick Ireland & Dr Christopher Besse. Le Forum, 1913 Route de Cannes, Valbonne, 06560, Tel: +33 493 12 95 66
Michel Lauzel – The English Osteopath. 4 Rue Vauban, 06600 Antibes, Tel: +33 493 34 67 17 I www.englishosteopath.com (please book online)
Dr C Trim-Cauchois. Yacht Club de Monaco. Espace Calypso (Belle Classe Academy), Quai Louis II, 98000 Monte-Carlo, Tel: +33 643 91 75 79, Email: drcauchois@gmail.com
Dr Bruno Lavagne ."Le Vendome" C, 4 Chemin du Tanit, Juan Les Pins, 06160, Tel: +33 493 67 03 07
Fort Lauderdale
Dr E Grenet
Health Medical Centers. 1489 SE 17 Suite 2, 2nd Floor Southport Shopping Centre, Fort Lauderdale, Florida 33316 Tel: +1 954 525 7595 I www.healthmedcenter.net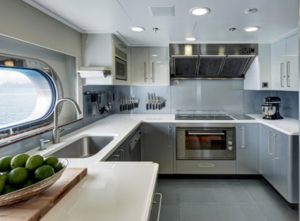 Galley specific certificates
The STCW and ENG1 tickets are required by all yacht crew members regardless of rank. Since you are intending to work in the galley you will need to tack on one extra mandatory yacht chef certificate in there.
Food safety in Catering (level 2)
This course is accredited by the Highfield Awarding Body for Compliance (HABC). Under UK and European law all employees who have a role in handling food MUST attend this basic food safety course.
The aim of this qualification is to provide individuals with knowledge of the basic food safety practices, the hazards and risks to food safety presented by food operations and personnel, together with cost-effective, practical control measures. Learners gaining this qualification will know that food safety is the responsibility of everyone involved in the storage, preparation, cooking service and handling of food. Its topics are regarded by the Food Standards Agency as being important to maintaining good practice in the production of safe food.
You can book into for this course in a number of locations around the world. Check out Bluewater for the next available course.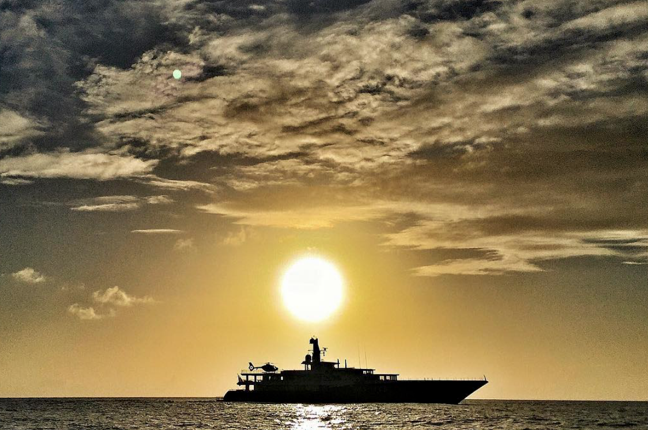 Extra Yacht Chef certificates
Make your CV stand out from the others by already having these in hand when you apply for you first superyacht chef gig.
STCW Proficiency in Security Awareness module
This is often NOT included in the STCW certificate. Although this might change soon as more yachts demand it. You can sit this ticket in Antibes through Bluewater every Thursday evening from 17.00-19.00 at a cost of €75
Ships Cook Certificate
It is a now (as of August 7th 2014) a requirement for all Chef/Cooks on board charter yachts only with 10 crew or more to have an MCA Ship's Cook Certificated member of crew onboard at all times. This is because of changes in the law brought about by the Maritime Labour Convention (MLC 2006).
As stated within the latest MCA guidance form, the Ship's Cook Assessment is necessary for all cooks/chefs on board commercial vessels with 10+ crew in order to obtain MCA Ship's Cook Certificate. The assessment provides a way for all chefs to have their skills objectively assessed in a controlled environment. The purpose of the assessment is to verify that a candidate can cook correctly and safely across a specified range of techniques and foodstuffs. There will be no attempt to grade candidates on artistic skill beyond that normally expected of a working cook; it is not a competition.

To be eligible to sit this assessment, Chefs must have 1 year experience at sea or 1 year experience on land as a Chef/Cook + 1 month sea service.

The assessment covers the following subjects:
– Health and safety in catering in the maritime industry
– Kitchen operations, costs and menu planning
– Applying work skills
– Healthier foods and special diets
– Cultural and religious catering requirements
– Dietary requirements of shift workers
– Prepare and cook soups and sauces
– Prepare and cook fruit and vegetables
– Prepare and cook meat and offal
– Prepare and cook fish and shellfish
– Prepare and cook rice, pasta, grains, and egg dishes
– Prepare and cook desert and pudding
– Prepare and cook bakery products


To book your Ships Cook Cert contact Secrets de Cuisine in Antibes.
B1B2 USA visa
This is an ongoing conversation… yacht crew are constantly battling to get b1b2 visas every season as various visa offices deny them. We will try and keep this updated as much as possible but please understand the information changes frequently.
Having a B1B2 visa will be great on your cv. It allows you to work on board a boat in US waters. This is helpful if you are to work on dual season yachts or end up based in Fort Lauderdale or Rybovich.
For more detailed information, please see our b1b2 visa information page.