Many yachts call Rybovich in West Palm Beach (Also known as WPB for short) one of their home ports. It's a handy base for those yacht owners who want to keep their boat based in the US or who charter heavily from the US. It's also a huge favourite for yacht crew due to the extensive facilities onside at Rybovich Marina. More on that later.
Here's an easy guide for Yacht Chefs arriving at Rybovich West Palm Beach for the first time.
Where to provision in Rybovich
Of course, the big-name provisioners deliver within Rybovich. Using provisioners is always going to make your life a lot easier, especially if you are wintering in Rybo and are down to a skeleton galley crew.
Generally, the security staff know who the provisioners are and you don't have to let them know when you have a delivery coming, but, to be on the safe side, Give them a quick buzz. Especially if your provisioner of choice is a smaller company and may be unknown to the yard staff.
Another great help with the Rybovich Marina is that the staff of Rybo are always willing to lend a hand if they are available. This is great if you are doing smaller orders and you can get their attention for a cheeky golf cart ride to make life easier.
RELATED: Provisioners who deliver to Rybovich contact details.
Costco West Palm Beach
Costco West Palm beach is about a 20-minute drive away. When you first head out there, make sure you take your passport and boat papers. You will need this to set up your Costco membership.
Costco is somewhat like Metro in Europe. You will be able to get a lot of the basics in bulk. But they lack the guest quality side of things.
Unlike Europe, do not rely on Costco for produce. It tends to be very basic, but it's ok for things like crew apples, tomatoes and bulk lettuce. You will not find high-end catering items like micro herbs and baby veg at Costco.
Meat products tend to be decent actually. You can buy vac-sealed striploin and tenderloin at decent prices while still being high quality. They are in the perfect proportions for crew meats assuming you are on a bigger vessel.
Dairy, cheeses and frozen produce are also really good here, as are the staples like rice and bread. The overall selection of goods isn't so diverse for dry goods, but if you just need basics or you are not concerned about what brand of passata you buy, it's worth stocking up.
Address: 3250 Northlake BLVD Palm Beach Gardens, Florida 33403-1702
Phone: (561) 776-3052
Hours: M-F 10:00am – 8:30pm
Sat. 9:30am – 6:00pm
Sun. 10:00am – 6:00pm
Independence Day Closed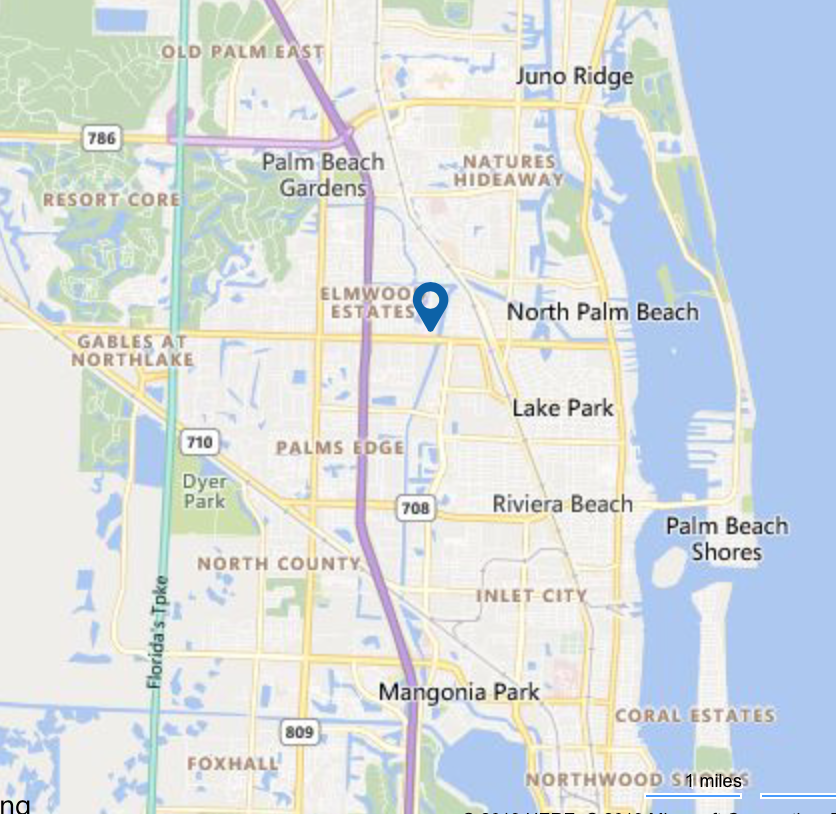 Wholefoods West Palm
Wholefoods in West Palm is close to Rybo. Just head out to the Outlet Mall and its part of that. If you are short on a crew car and just need to grab a few things, the Rybo Bus will happily take you and pick you back up.
Wholefoods West Palm Beach has all the nice high-end products, perfect for guest food. You can also find a great selection of gluten-free and vegan products. They stock plenty of vegan cheese and nut milk, along with the impossible meat range.
Their produce is great quality and they have plenty of variety. Fruit platters are made easy with their exotic fruit range. They have an extensive organic section for produce too if you need it.
Whole foods also have a decent selection of imported cheeses and cold cuts.
Address: 1845 Palm Beach Lakes Boulevard West Palm Beach, FL 33401
Phone: 561-471-3800
Hours: 8:00 a.m. to 10:00 p.m. Seven days a week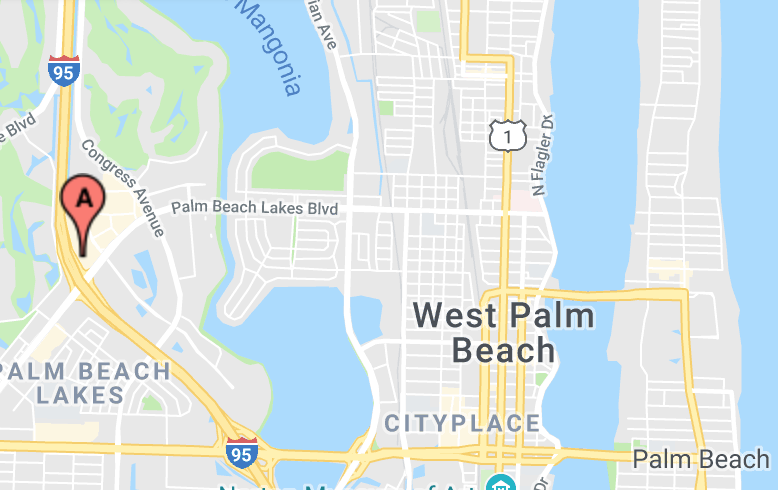 Publix West Palm Beach
Publix is your generic sell-everything type of supermarket in Florida. Think of it like a Carrefour. It's only 15 minutes drive from Rybovich, over on "the Island".
Pick up the bulk of your dry goods, crew food, and produce here. You can buy generic and brand-name food items at Publix. They even have a small section with English food for the Brits on board!
There is plenty of parking and often the staff will help you with bags if you have a lot.
This Publix is easier to shop at for yacht provisions because of the parking, the other Publix in West Palm Beach is in the Cityalk mall, which can get busy.
Address: 135 Bradley Pl, Palm Beach, FL 33480, USA
Phone: +1 561-655-4120
Opening hours: Monday-Sunday 6:30am- 10pm
Asian Supermarkets
West Palm Beach is lucky that its Asian supermarkets are in a little cluster. It's a short 20-minute drive to them, and you should be able to bounce around between the 3 of them to find everything you need easily enough.
Food Town West Palm Beach
Food Town is a one-stop supermarket for pretty much all "ethnic" ingredients. It started as a Jamaican Supermarket and has since expanded to have a wide variety of foods from the Middle East, India, The Caribbean and Asia. If you have been to Carrefour St Martin recently, imagine that, but about 6 times bigger. It's pretty amazing for out-of-the-ordinary ingredients.
Expect to find regular milk amongst the Paneer, Kefir and Goats milk. There must be about 200 different kinds of hot sauces from all over the world dotted down every aisle. They have a wide variety of fresh noodles, produce you may not even recognise, and cuts of meat your usual charter guest may not ask for yes, you need to order in advance for goat and some types of offal. Ask at the front desk.
Address: 5335 N Military Trl, West Palm Beach, FL 33407
Phone: (561) 242-1100
Opening Hours:
Monday 7 AM–11 PM Tuesday 7 AM–11 PM Wednesday 7 AM–11 PM Thursday 7 AM–11 PM Friday 7 AM–11 PM Saturday 7 AM–11 PM Sunday 7 AM–10 PM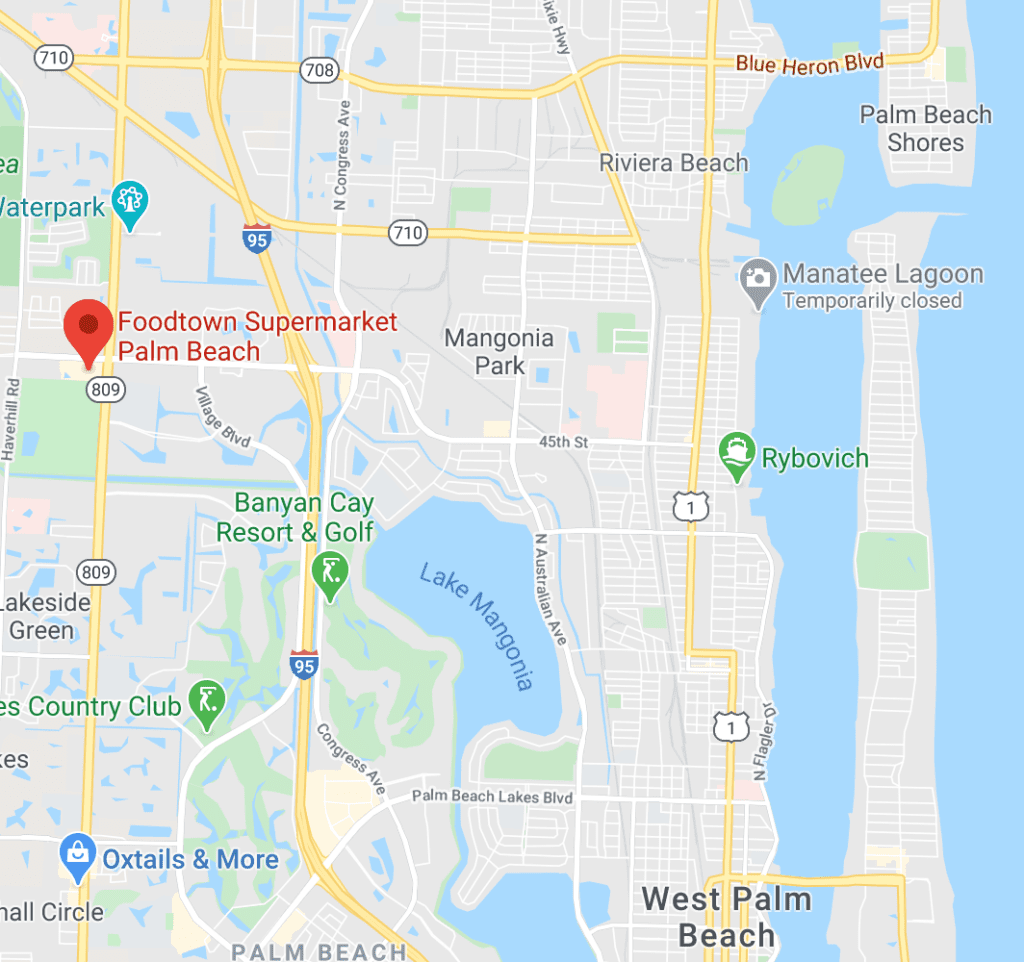 Stockists of many East Asian spices, herbs and dry goods.
Address: 4780 Okeechobee Blvd, West Palm Beach, FL 33417, USA
Phone +1 561-684-3480
Opening Hours: Monday to Sunday 10:30am -8:30pm
They have a reasonable stock of dry goods such as sauces and noodles. The owners are Vietnamese so they tend to have more Viet and Chinese products. Their Japanese selection is very small. Grab a Ban Mi on your way out if you are hungry, it's delicious!
Address: 1749 N Military Trl West Palm Beach, FL 33409
Phone: (561) 686-3655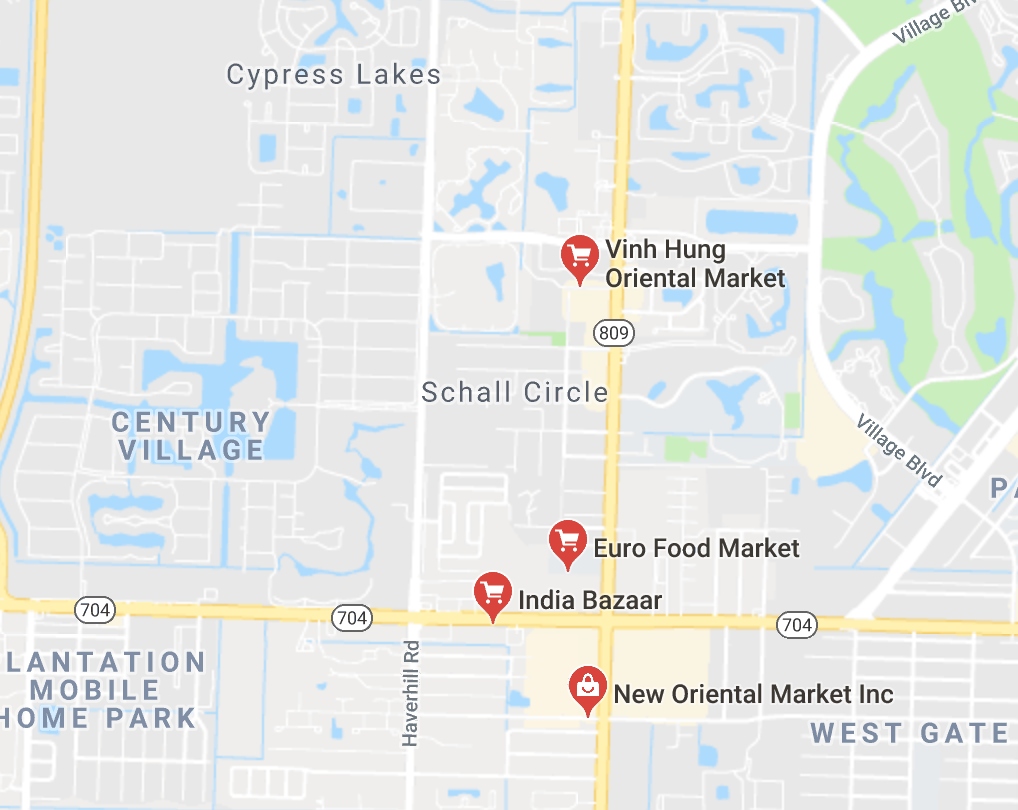 Let us know your favourite spots for provisioning in Rybovich West Palm Beach and we can add them to the list.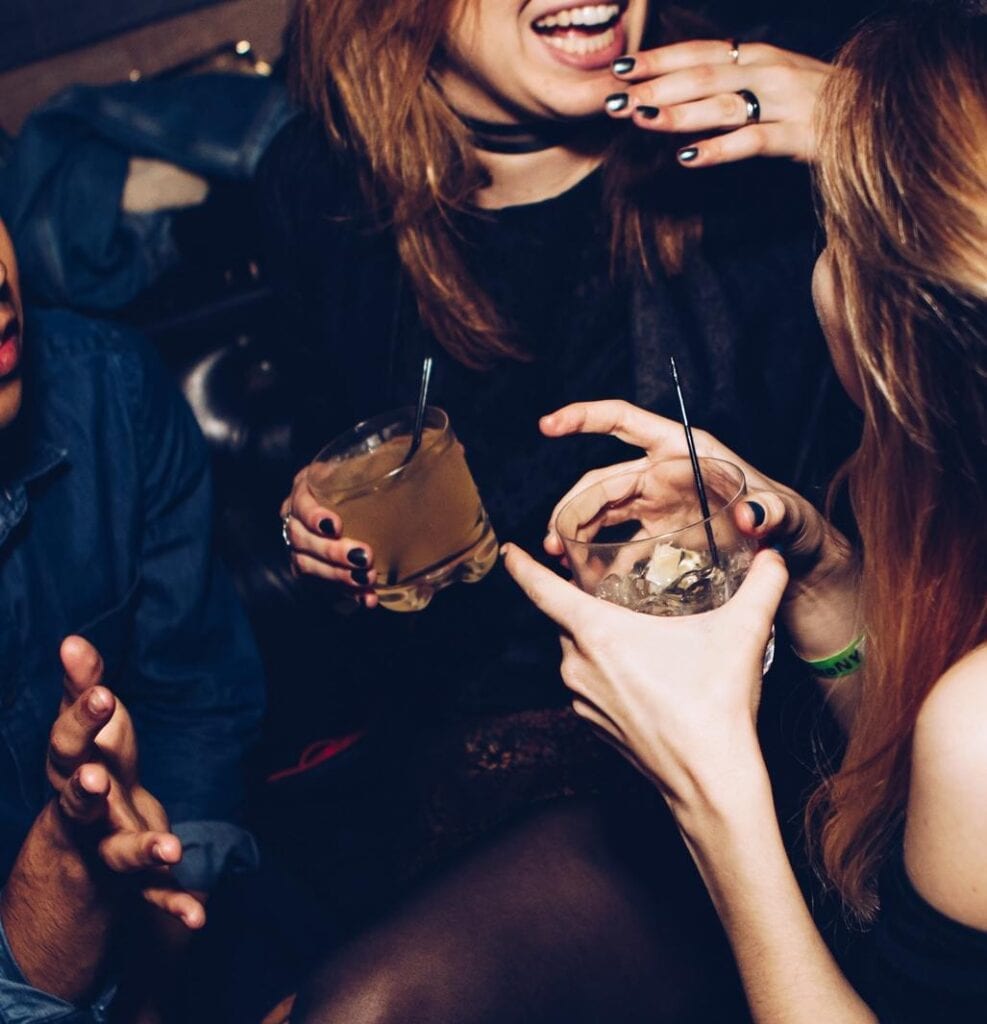 Local Bars and restaurants
West Palm Beach is a hot spot for casual dining options and semi-hipster bars. Almost everything is based on Clematis Street, which is a fun easy street to walk down. I'm sure if you use your spidey senses, you will be able to sniff out plenty of great watering holes on your won. But if you need a quick guide, check out the below spots.
E.R Bradleys Saloon
Open-air, an open-late tavern where ladies are known to dance on the bar, serving bar eats & breakfast. If the weather is good, this is a great spot to start or end your night. There's plenty of outdoor seating and the vibe is casual, relaxed and very laid back. The food is generally American pub food, great to wash a few beers down with, but don't expect fine dining in quality or presentation.
Address: 104 S Clematis St, West Palm Beach, FL 33401
Avocado Grill
A huge favourite amongst yacht crew at Rybovich, you will no doubt bump into plenty of crew you already know from the Rybo bar. You have been warned.
Expect the usual West Palm crowd, summery dresses and tidy tee's or shirts for the guys, nothing extravagant, but it is dressier than Bradleys. They do an epic Brunch menu, and its the perfect spot for crew days off if you are lucky enough to swing a weekend off. The food menu should please even the fussiest crew member (yes, I'm looking at you, Gluten-free, Vegan, well, sometimes with a dairy intolerance when it suits type of crew) and the cocktails are easy to drink… Take plenty of money as you will end up spending longer here than you intended, and no doubt spend more too 😉
Address: 125 Datura Street, West Palm Beach, FL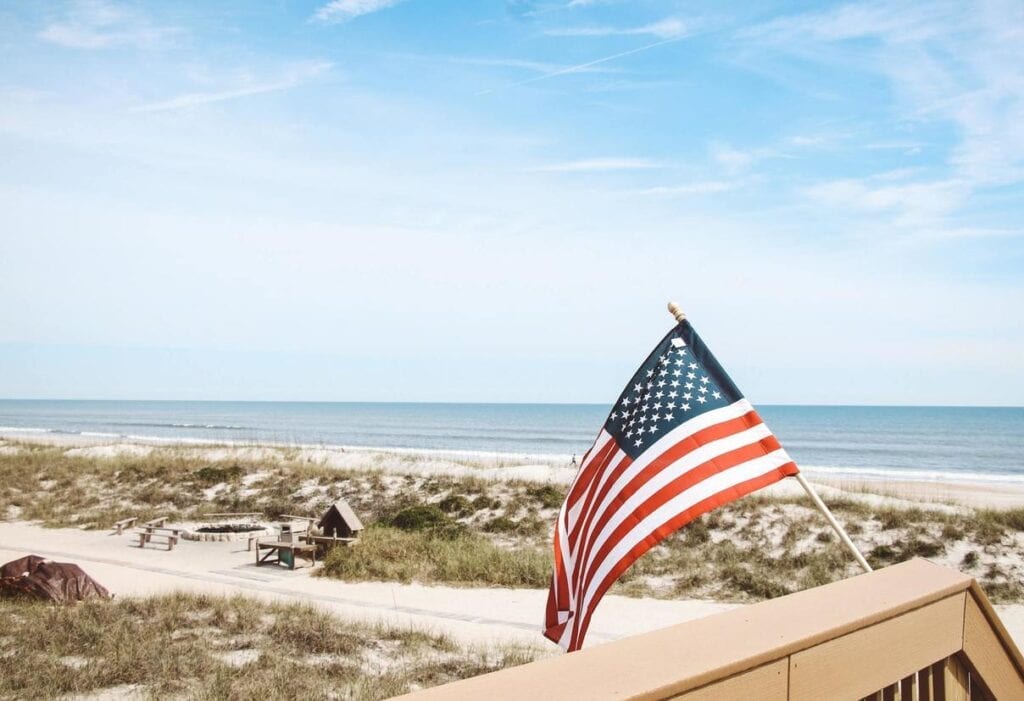 Getting around West Palm Beach
The drivers of the Rybovich Shuttle will drop you off and pick you up from designated points around West Palm Beach. Ask each driver, and make sure you grab their phone numbers. These are subject to change, so we haven't listed them here.
If you choose uber or rideshare, expect to pay around $8, and it takes 8-12 minutes depending on traffic. Walking takes a bit of time, and there's a bit of a dodgy area that you must walk through, so it is not advised to do so after dark.
If you are taking the crew car in, there is plenty of paid parking in secure carparking on Clematis Street. You will need a crew car to get to various supermarkets and other places, so hopefully your boat has organised one in advance.
The Brightline train service runs between West Palm Beach, Fort Lauderdale and Miami. It's highly recommended over the somewhat dodgy local train. Pay a bit more and travel in style anyways, it's safer, and cleaner, and they have wine and beer! 🙂 Word on the street is that they often give discounted rides for crew staying at Rybovich, so make sure to ask about it when you dock.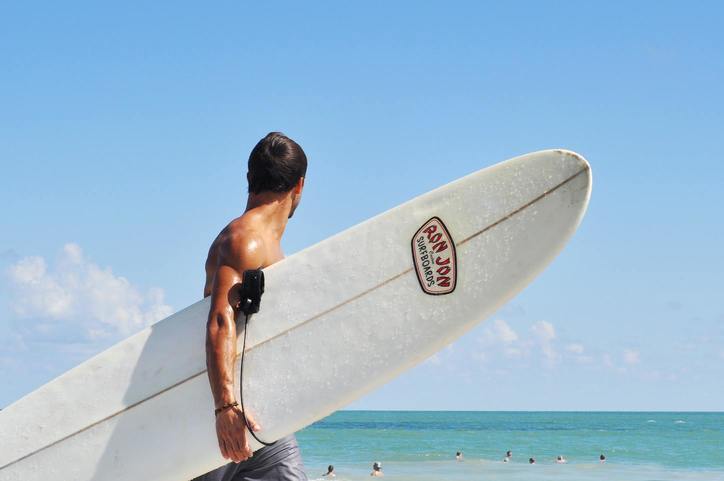 Crew Days off in West Palm Beach
Finally, a day off after drop off day, relax. Or not… perhaps you want to explore a little further out from Rybo and see what else is about.
If you have access to a car and a whole weekend off, consider heading North… or South
Lake Okeechobee and its surroundings are great for nature lovers to get away, and it's only a couple of hours' drive. Book a place on Airbnb and make the most of the peace and quiet.
Head further up the coast to Disneyworld… it might be a bit cheesy, but it can be good to YOLO and just enjoy that childlike wonder too!
Cape Canaveral is also up that way, so check out their website to see if there are any rocket launches to watch. Nerd out and invite an engineer, they are always up for this sort of weekend!
Heading South, of course, you have Miami… Check into South beach and drink cocktails and hit the nightlife in Wynwood. release that inner hipster and eat every taco in sight!
Feeling like a longer drive? Easy- Florida Keys are a few hours further… Stop in Islamorada to stretch your legs and enjoy how different it is down there. West Palm will feel like a dream in no time.
If you only have a half-day off or a single day, don't despair. The area around Rybo has a lot going on.
Hit up the Palm Beach outlets for a bit of shopping to refresh that wardrobe. The Rybovich shuttle can take you and pick you up if you need it.
The West Palm Beach Green Market is a fabulous market that pops up on Saturdays. Don't expect to pick up mass quantities of produce for guests or crew, but there is a great selection of the usual farmers' market items. Grab a coffee and wander the stalls.
There are escape rooms in West Palm Beach if you are looking for a crew team-building activity… I know, being stuck in a room with the crew may not be what you are looking for in your downtime, but, horses for courses.
Just kick back and enjoy the serenity by heading to the beach. It's obvious, sure, but sometimes we forget the little things.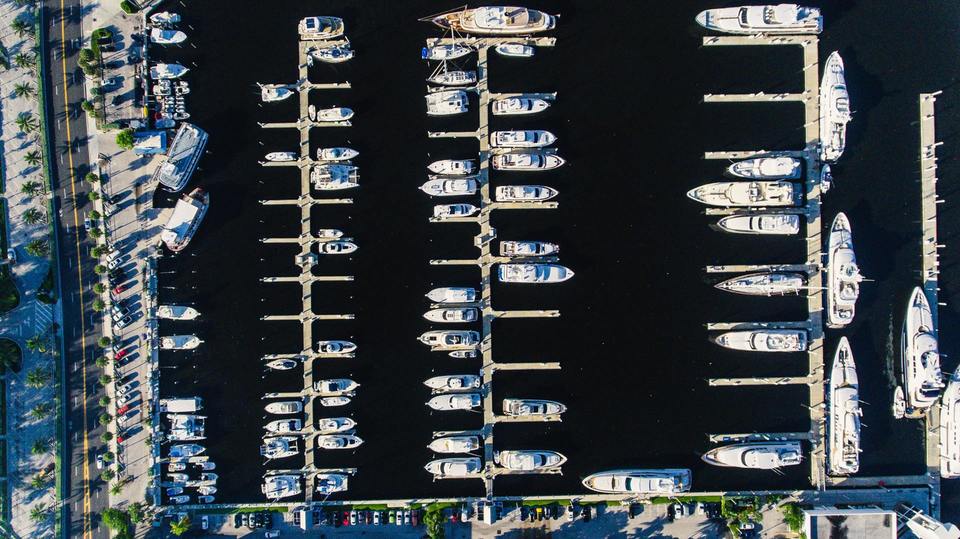 Dock walking in Rybovich
Dock walking isn't allowed in Rybovich Marina. But there are of course people who slip through the cracks and manage to do it… but be warned, it is not recommended. There is a lot of staff working at Rybo, and they are vigilant.
The biggest threat of it all is losing your visa. You CANNOT dock walk on a B1/B2 visa, so if you are considering duckwalking in Rybo while holding this visa, understand that if you are caught by the wrong people, you will not just be thrown out of the marina. You will be in trouble with US immigration and consequently lose your visa and be banned from the US for some time. It is not worth it.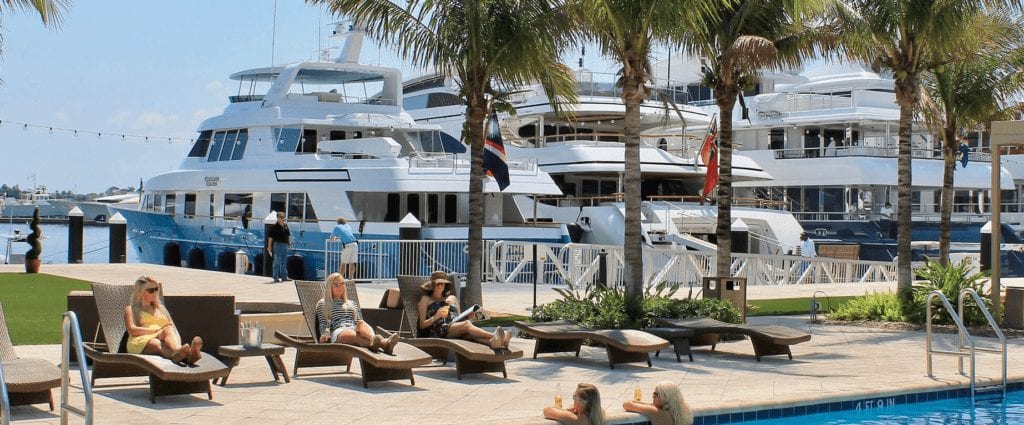 Rybovich Marina
The crew facilities at Rybo far exceed most marinas you will have spent time in… it is constantly voted the number one marina in the US for yacht crew, and I dare say it may be one of the best in the world in terms of facilities.
Rybo boasts a crew area with a couple of BBQs, perfect for yacht chefs who need some fresh air. Give the tongs to some of the safer crew and sit back with a few cold ones, they are usually only too happy to take over cooking duties for the evening!
There is a decent size swimming pool along with plenty of sun loungers for the sun-seekers on board, and a cozy fire pit in the evenings for those late-night drinking sessions. The crew area at Rybo also has dart boards, a corn hole game, a pool table, table tennis, game consoles, oh yeah, and free WIFI.
Gym bunnies will be happy to know there is a very well equipped gym inside with blasting cold aircon. Lift those weights and make those gains while you have the time ashore!
The Rybo bar is perhaps most crew members' favourite part of the marina. Sure, they do happy hour beers for a few bucks apiece, and $5 mimosas on Sundays, but they also offer a cracking food menu. There is a fresh sushi bar to the side, and also a regular "pub" type menu with burgers, salads, fish and fries.
Address: 4200 N Flaglar Ave, West Palm Beach, FL 33407
Contact: Rybovich staff contacts