In light of the global COVID pandemic, yachts are limited by where they can travel, how and when. Restrictions and regulations in the industry seem to change by the week.
Fortunately, Fiji took initiative and opened up their "Blue Lane", which allows yachts and pleasure cruisers to enter the country through Port Denarau.
By following their guidelines, yachties can enter the country after their 14-day quarantine is completed (travel days included!) Fiji is an incredible place to be right now because it is COVID free and working hard to stay that way. Should your vessel decide to travel to Port Denarau, here is what you need to know before you arrive.
Table of Contents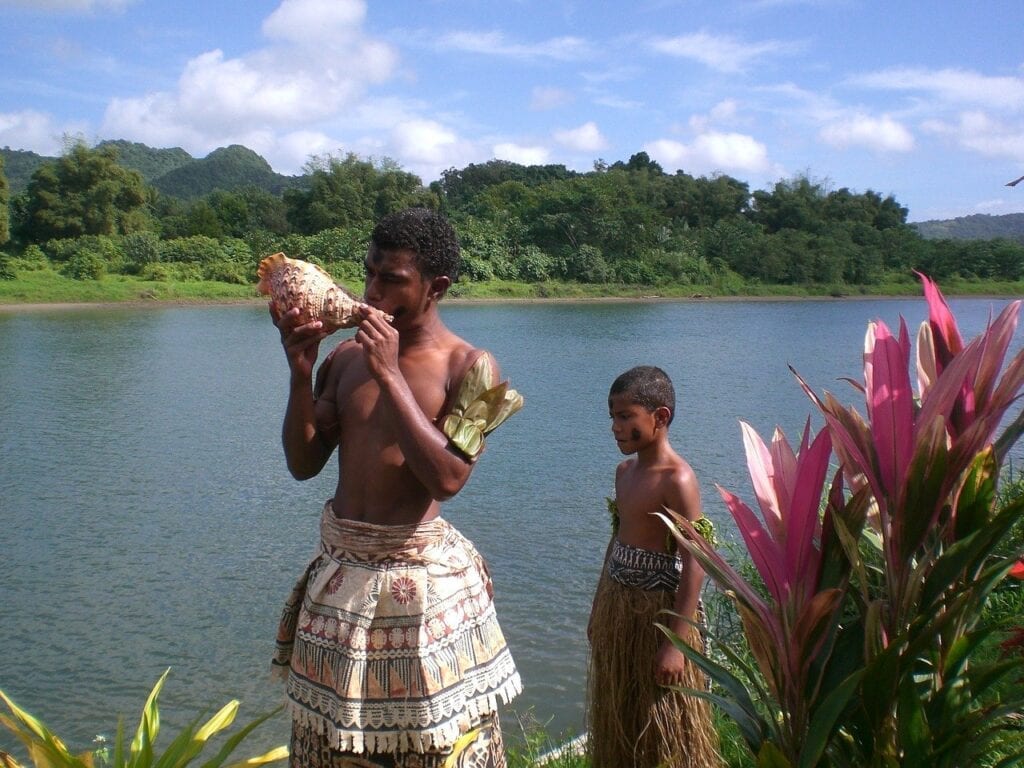 Where to provision from Port Denarau
Because Fiji cannot reap the benefits of tourist season, times are trying for this little island. Consider the impact you could have on local businesses when deciding where to provision. The first places listed are locally owned and operated and will cater to your every need to the best of their ability. Fijians want your business and are therefore happy to make you happy.
Provisioners
Pacific Provisions
These guys are new on the scene, but it's a great company to have on the go for guest provisions. They will provision to Fiji, and also most of the rest of the Pacific. Pacific Provisions are run by ex yachties, so you know you are in capable hands.
They can help with produce, meats and seafoods, dry goods- even guest toiletries!
Check their website out and contact them directly for more information.
Produce
Farmboy
There are a few fresh produce provisioners around the port, but a crowd favourite is Farmboy. Many of the produce provisioners import their products and therefore buy massive quantities. Often they push those products even though the quality is subpar. Farmboy sources almost 85% of its produce locally. They even grow much of it on their own family farm! The quality is great and they are willing to give you Fijian produce to play with and recipes to go along should you be interested.
Address: Port Denarau Marina, Denarau Island, Fji
Phone: (679)995-1302
Email: farmboyfiji1@yahoo.com
Hours: Wednesday-Friday 9 AM-4 PM, deliveries anytime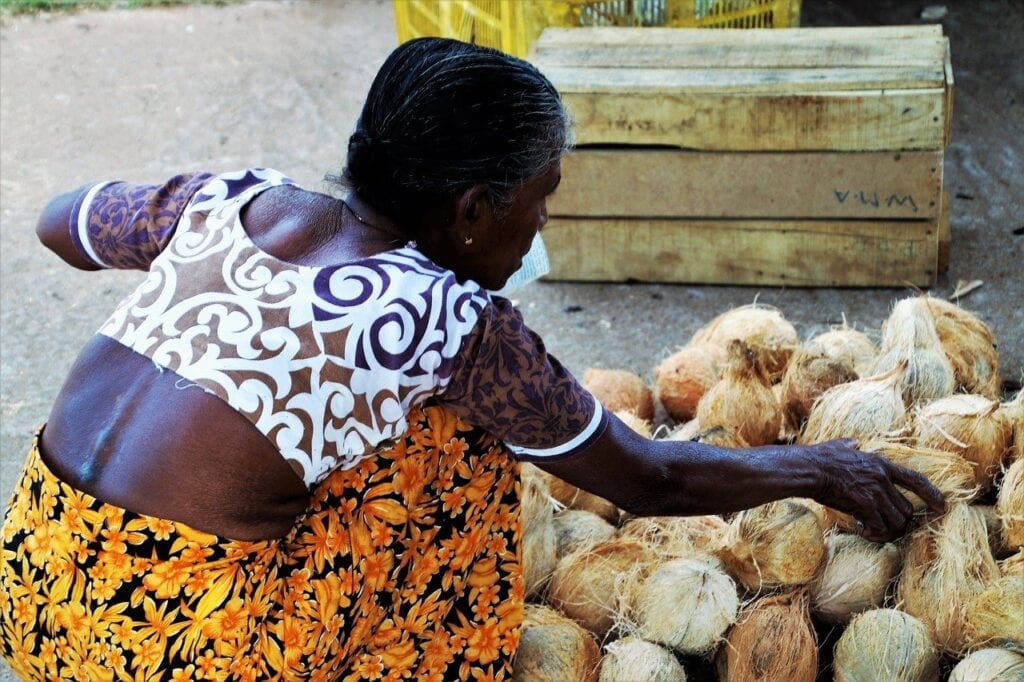 Nadi and Namaka Markets
There are two fresh food markets near Port Denarau, Nadi and Namaka. The Nadi market is located at the heart of the town behind the main street. The Namaka market is located in between the airport and the port. Both offer fresh vegetables, fruit, fish, spices, and kava. The earlier you go the better, especially on Saturdays.
Get there as close to 7 AM as you can for an eye-opening shopping trip. This is a great way to discover native Fijian produce. Don't hesitate to ask the locals how to cook certain things. They love giving out their family recipes. Make sure you take plenty of cash as most vendors do not accept cards.
Hours: Every day 7 AM-6 PM
Meat
South Pacific Butchers
Located a short drive away from Port Denarau, right before the city of Nadi, South Pacific Butchers is an excellent purveyor of fresh, high-quality meats. They have an excellent selection of beef, chicken, and pork. They can also assist in procuring higher quality meats for charters and boss trips as long as they are given advance notice of about two weeks.
Address: Kasabias Pte Ltd, Nadi, Fiji
Phone: (679) 670-3900
Email: spbcl@connect.com.fj
Hours: Monday-Friday 7 AM-5 PM, Saturday 7 AM-2 PM
Bread
Yeastie Boys
Yewy! The Yeastie Boys are hands down the best bakers in the area. They bake out of the ovens from Mama's Pizza Kitchen right in Port Denarau. From sourdough to low GI to pretzel to bagel, their selection is great for such a small crew. They take orders through text and Instagram direct message & they're happy to bake certain specialty items for all your provisioning needs.
Address: Mama's Pizza, Port Denarau, Denarau Island, Fiji
Phone: (679)801-6965
Email: yeastieboys@shaw.ca
Hours: Tuesdays & Fridays 6 AM- 11 AM (pickup normally around 9:30 AM)
Wine, Chocolate, and Coffee
Indulge Cafe
Wine, chocolate, and coffee…what more could you want? While there is a liquor store at the Port, this spot is special because the wines are handpicked by the talented sommelier, Alex Weiss. The coffee is brewed locally and can be altered to meet your specific preferences.
They have also recently partnered with Vanua chocolate, a local chocolatier who makes bars with 100% Fijian cocoa beans. They're also just begun selling Fiji made vodka and gin (and they swear they're so pure you won't get a hangover!) This is your one-stop-shop for all things indulgent.
Address: Industrial Center, Denarau Island, Fiji
Phone:(679)336-1171
Email: marketing@lawhillfiji.com
Hours: Monday- Friday 7 AM- 4 PM
South Pacific Coffee Company
This is Fiji's only coffee roastery and @ChefAlexzandra has vouched for them, saying they are delicious!
Address: Nadi
Phone: +679 999 1166
Hours: Unsure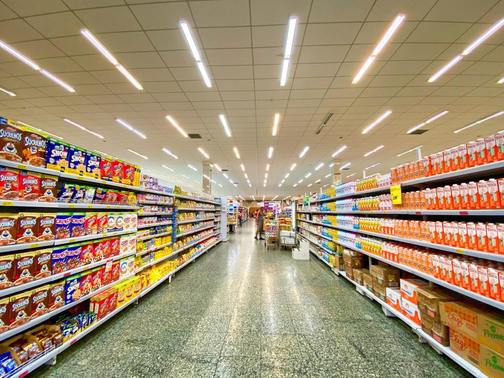 Supermarkets
XpressMart
Located in Port Denarau, the XpressMart is a quick shop for bare essentials. You'll find pasta, milk, chips, and canned goods here but their variety is limited. This is a great spot for grabbing an extra litre of milk when you run out and don't have time to do a big store run. It gets the job done but it wouldn't be the best place to rely on in terms of provisioning for more than a day or two.
Address: Unit S22 Port Denarau, Denarau Island, Fiji
Phone: (679)675-0425
Hours: Sunday to Thursday 9 AM- 6 PM, Friday & Saturday 9 AM-7 PM
Fresh Choice
Fresh Choice is a great little supermarket located on Denarau Island. It is small compared to the supermarket's chefs might be used to in larger countries, but hey, it's Fiji.
Because it is located on the island, you'll find many New Zealand and Australian products with a few Fijian products sprinkled in. Of all of the supermarkets in Nadi, this one has the most diverse selection in terms of food from different cultures. You won't find niche items, but you can snag some katsu curry or tamales.
Address: Denarau Industrial Center, Denarau Island, Fiji
Phone: (679)675-0294
Hours: Every day 7 AM-8 PM
New World
New World is one of the best supermarkets nearby. If you go into the city of Nadi, chances are you will be disappointed by the selections in the stores like MaxValue. New World is about a 15-minute drive from the Port and has almost everything you need. Bread, produce, dairy products, cleaning products, you name it. If you want to limit your shopping to one store, this one will leave you satisfied.
Address: Newworld IGA Votualevu Road, Namaka, Fiji
Phone: (679)672-3553
Hours: Every day 8 AM-6 PM
Specialty Markets
Flavio's
If you're looking for Italian, you're looking for Flavio. An Italian-turned-Fijian, Flavio owns a small shop that can also be used as a private restaurant. He sells pasta, cheeses, select meats, homemade gelato, olive oils, and more. He also dabbles in his own cheesemaking. Flavio is a great contact for those who love authentic Italian cuisine.
Address: Narewa Road, Nadi, Fiji
Phone:(679)670-7317
Hours: Monday-Saturday 10AM-6:15 PM
If you prefer using provisioners, check out this list of worldwide provisioners and their contact details.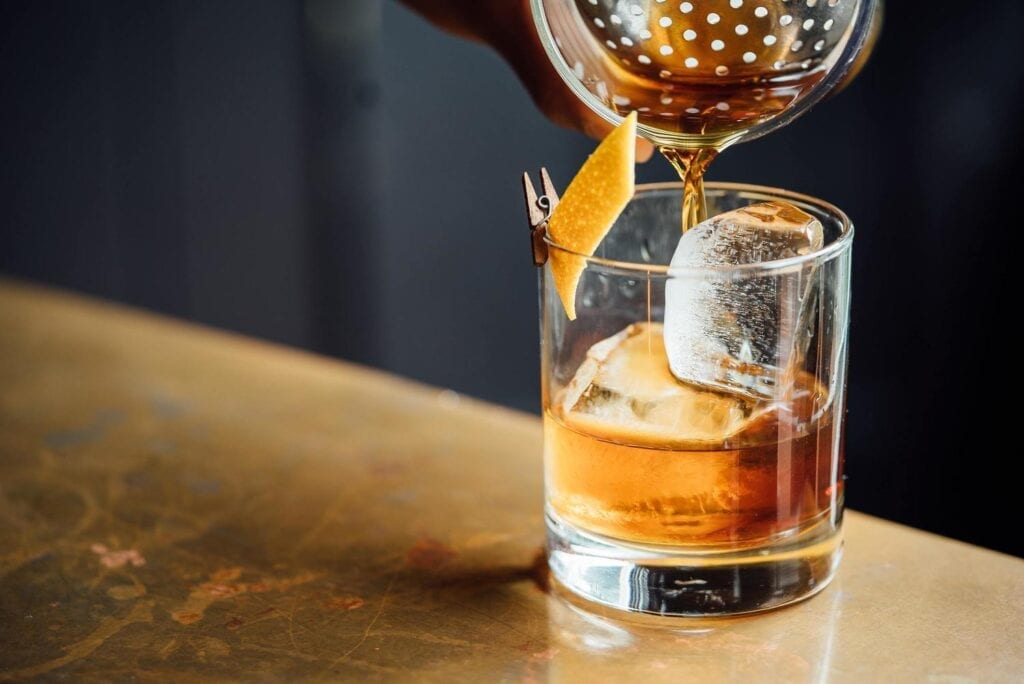 Local Bars & Restaurants
Cardo's
It's highly unlikely that anyone can visit Port Denarau and not go to Cardo's. Owned by the beloved Cardo himself, this is a great place to grab a drink after work and maybe even a decent meal. Their fare is typical bar food with a few Fijian dishes thrown in for good measure. They offer karaoke on Thursdays, sports viewings, and live bands every weekend. They even offer breakfast! That best part? You'll never leave the place without a smile.
Address: Port Denarau, Denarau Island, Fiji
Kanu
For those looking for a bit more sophisticated, playful cuisine, head on over to Kanu. Owned by chef Lance Seeto, Kanu boasts modern Asian-Fijian fusion. They're plant-based and vegan inspired, but they do offer meat as an addition on most dishes. They play with native Fijian vegetables and spices in ways that push the envelope and challenge the way most think of Fijian cuisine. Their drinks are more like health juices with a splash of alcohol mixed in. Between the Kama Sutra 69 and the Awake & Numb, the drink will leave you feeling a little healthier, sexier, and tipsier. Follow them on Instagram for happy hour and weekend specials.
Address: 333 Queens Road, Nadi, Fiji
Eat Greek
This restaurant is a newer addition to the food scene nearby. Located on Wailoaloa beach, Eat Greek rests at the top of the Ramada. Get there right before sunset for a beautiful view of BAY and delicious Greek cuisine. Enjoy spanakopita, dolmades, gyros, and baklava as well as red & white wines that you can't find anywhere else. They've partnered with Indulge and pride themselves on their unique wine selection. Head there on Friday or Sunday for an extra treat- live music!
Address: Ramada Rooftop Wailoaloa
Tu's Place
If you're looking for good, honest, delicious Fijian food, this is your place. You'll get traditional soups, curries, rollups, and desserts. It's a humble establishment located on Queens Road between Denarau and Namaka. It is a staple of the community and almost everyone you meet will tell you that Tu's is the place you want to go for the real FIjian experience.
Address: Queens Road, Martintar Challenge Plaza, Nadi, Viti Levu Fiji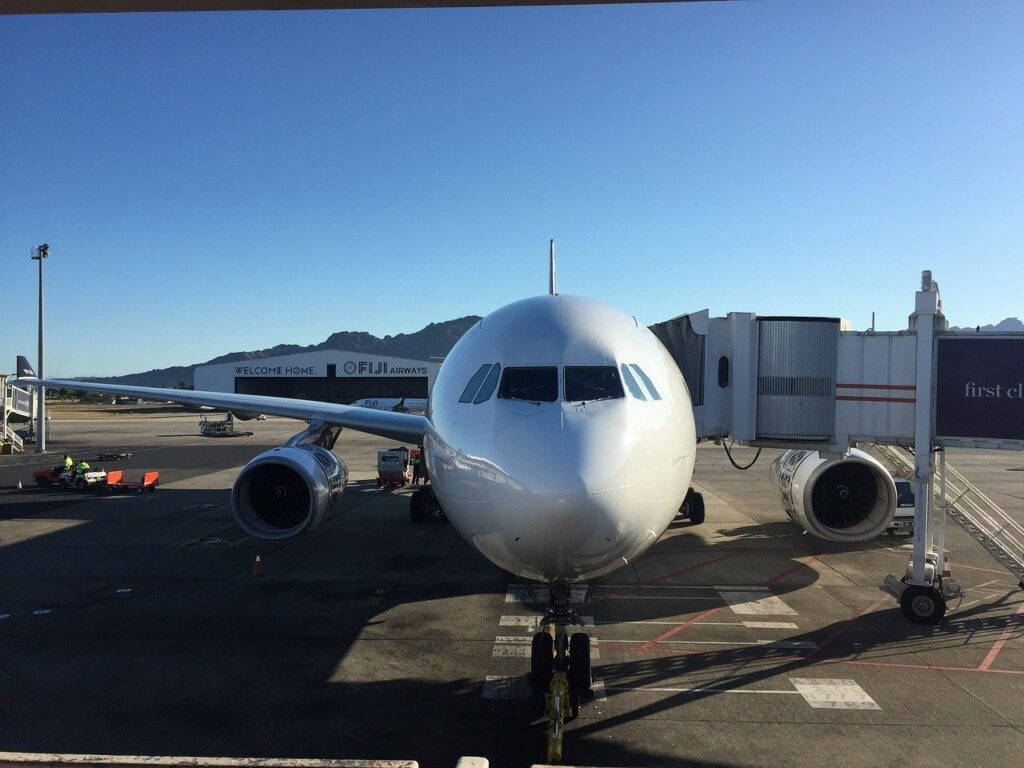 Getting around Nadi & beyond
Port Denarau is a 15 minute drive from the city of Nadi, the town of Latoka, and the airport. Feel free to walk around Denarau Island and to these destinations, but don't doubt that a taxi driver will offer to pick you up frequently on your way.
You'll get to know that taxi drivers by name the longer you spend at the Port. They will all give you their personal phone numbers and some might even invite you home for dinner.
Besides getting around by foot or by taxi, rental cars in Fiji are a great deal. There is a Budget rental center at the Port and at the time of writing, renting a small car for a day is about 60 bula, or 25 euro.
There is a final and very cheap option of catching the bus from the Port into the town of Nadi. It's not super reliable because Fiji time means no rushing or scheduling. But it is cheap and it's a good way to meet locals.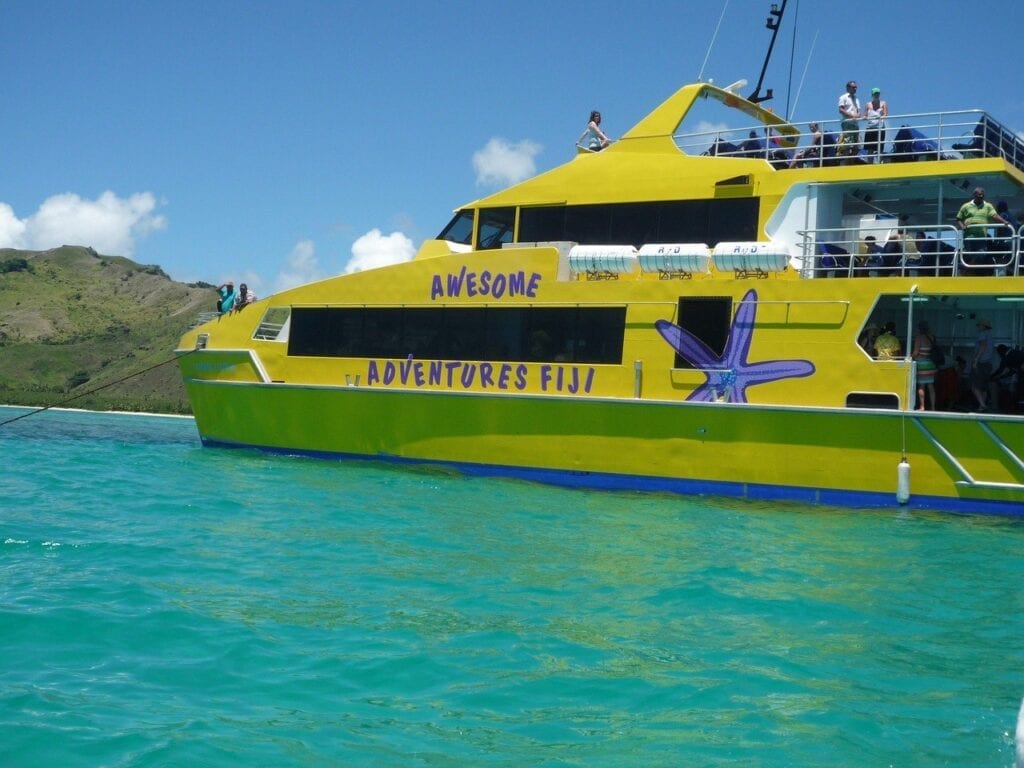 Crew Days Off in Fiji
There is so much to do in Fiji if you're lucky enough to have some time off. Don't be afraid to ask locals for their advice. They love to see people interested in taking advantage of all their island has to offer. If you've got weekends off, try:
Diving trips, courses and certifications through Deep Blue Fiji.
Drive down to Sigatoka and visit the waterfalls & sand dunes
Drive to Suva and explore Fiji's capital city
Spend the weekend at Musket Cove enjoying the beachfront bungalows and Sand Bar
Rent a small boat and explore the islands. Don't forget to take kava to the villages you visit as a sign of respect
For those who might not have as much time, never fear. There's plenty to do in a day or less.
Visit the Garden of the Sleeping Giant and go soak in the natural mud baths and sulfur springs nearby
Relax at the Island Day Spa and spend the day getting pampered
Hike the Sleeping Giant Mountain
Go into Nadi town and see a Fijian rugby game
For the daredevil, see Fiji from above and go skydiving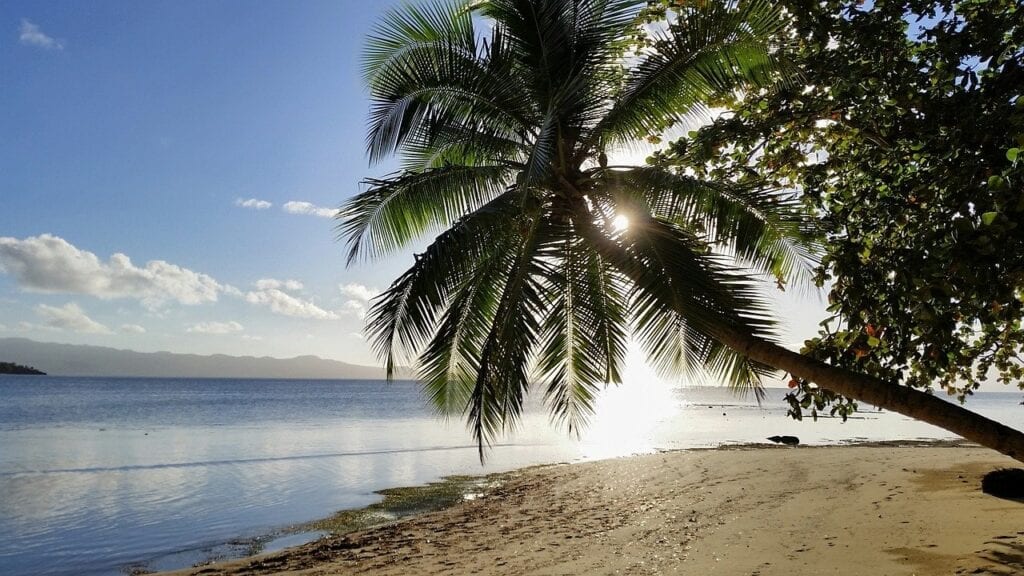 Port Denarau itself
Port Denarau is slowly but surely coming back to life as more boats enter Fiji. Although it is a bit quiet these days, you'll still be able to do some shopping, eating, drinking, and dancing. Stores in Denarau include Ripcurl, Jack's, Harrison's, and Cloudbreak. You can find Indian, Italian, Thai, Japanese, and of course, Fijian food. You can stock up on basic shopping items between XpressMart and the new Farmboy shop. And the night scene will always be waiting for you at Cardo's.