The Cote d'Azur has different cities in which you might be sailing, all of them worth of knowing! This area is a little bit more expensive than other places in the Mediterranean due to the luxury lifestyle in this area. So stepping of the yacht after a long season will be a hit to your pocket, but hopefully those charter tips make up for it.
If Antibes is your first port of call as a green yacht crew member, you are in the right place to dockwalk the entire Cote D'Azur. If you are looking to get your first job on a superyacht check out our mega post on starting out in the industry. It will give you extra tips and pointers to help you land your CV on the captain pile.
Contents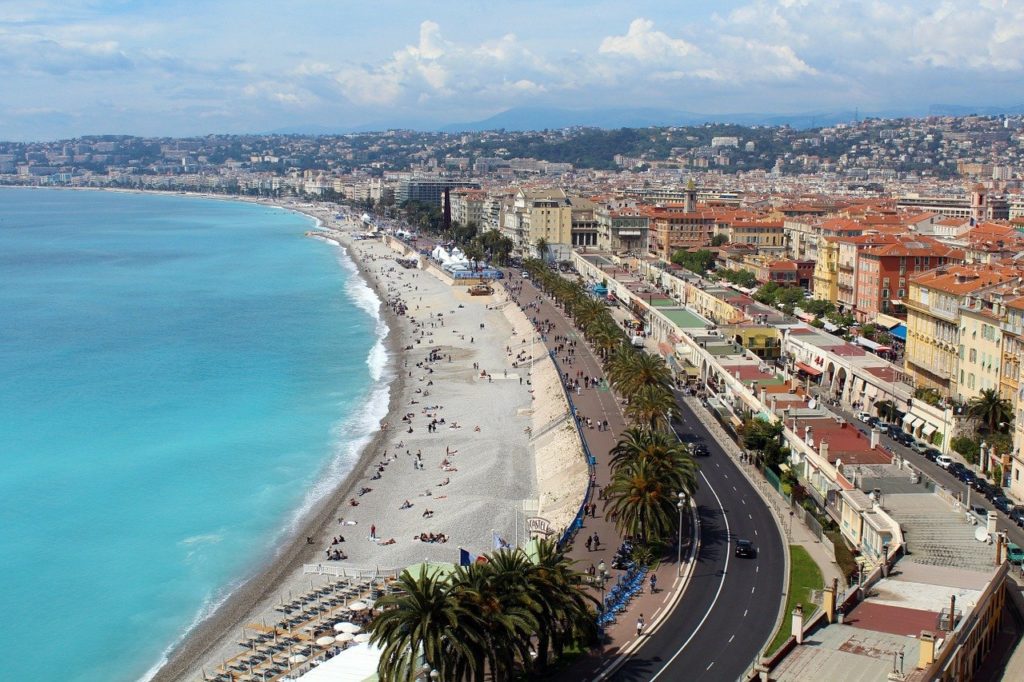 Getting Around
Uber works as a perfect option if you are in a rush, but keep in mind the high costs. A short trip will easily cost 15Euros, and going between ports will jump to closer to 100Euros. Your best best is getting the local train which runs the entire distance and frequently stops at the main stations.
More crew are starting to buy electric scooters, which are handy. Otherwise, keep your bike or skateboard handy. It gets hot in summer, and it's a bit faster to get around. Antibes port is near to the old town, but be prepared for a long walk if you want to hit up the beach bars on the other side. Wear comfortable shoes!
Expect to pay about 1.50 EUR for each minute distance in Uber (approx for consideration) whereas the single train ticket cost starts from 3,10 EUR. Bargain! (side note, you can buy snacks and wine on the train!)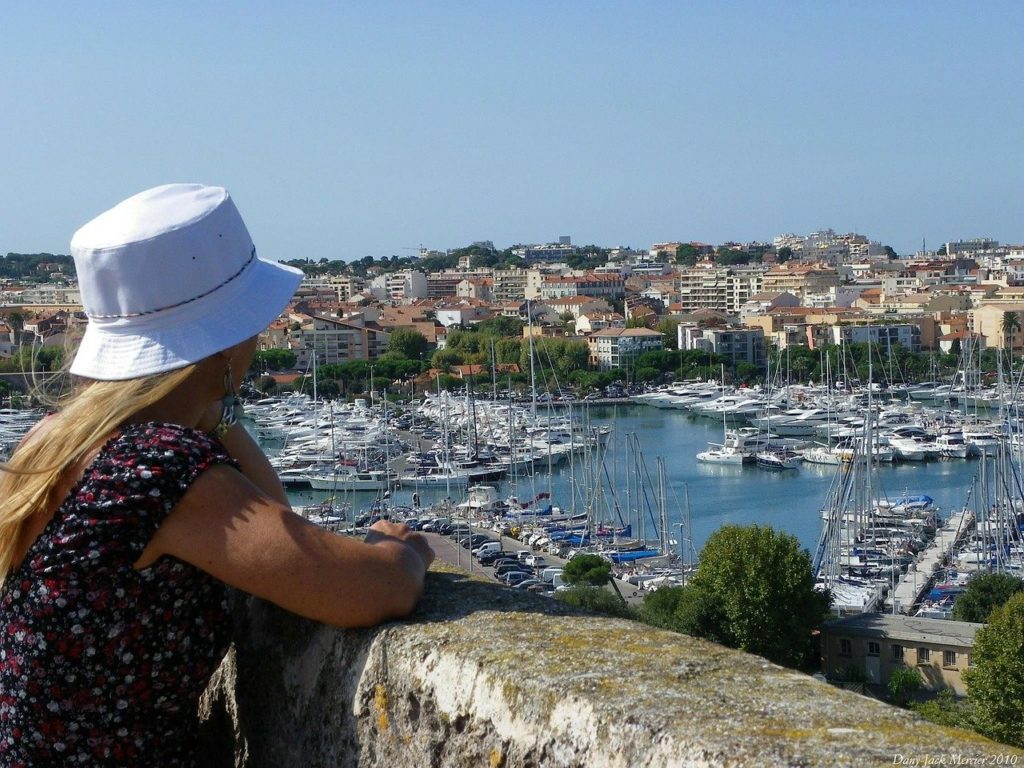 What Ports to dockwalk at in Cote D'Azur
Marseille Old Port – not walkable distance, you will need a vehicle or Uber to get into the city (10 min ride)
Capitanerie addressAddress: 44 Quai Marcel Pagnol, 13007 Marseille
La Ciotat – well known for refitting at MB92, you will need a vehicle to move around or Uber Address: Quai François Mitterrand, 13600 La Ciotat
St. Tropez Port Grimaud – located right in the middle of the city Address: Allée du Quai de l'Epi, 83990 Saint-Tropez
Mandelieu La Napoule Port de Cannes Marina – walkable distance to city Address: 150 Allée Calypso, 06210 Mandelieu-la-Napoule
Old port Cannes – walkable distance to city Address: Jetée Albert Edouard, 06400 Cannes
Port Pierre Canto Cannes – walkable distance to city Address: 1 Boulevard de la Croisette, 06400 Cannes
Vieux Port Golf Juan – walkable distance to city Address: Quai Saint-Pierre, 06220 Vallauris
Port Gallice Juan Les Pins – walkable distance to city
Address: 47 Boulevard Edouard Baudoin, 06160 Juan-les-Pins, Cap d'Antibes
Antibes Port Vauban – walkable distance to city Address: Avenue de Verdun, 06600 Antibes
Antibes Marina – walkable distance to city Address: Port Vauban, 06600 Antibes Juan les Pins
Nice Port – walkable distance to city Address: 1430 Quai Amiral Infernet, 06300 Nice
Port de Villefranche-sur-Mer – walkable distance to city Address: 1 Chemin du Lazaret, 06230 Villefranche-sur-Mer
Port de Fontvieille – walkable distance to city Address: Quai des Sanbarbani, 98000 Mónaco/Monte Carlo, Monaco
Monaco port – walkable distance to city Address: Quai l'Hirondelle, 98000 Monaco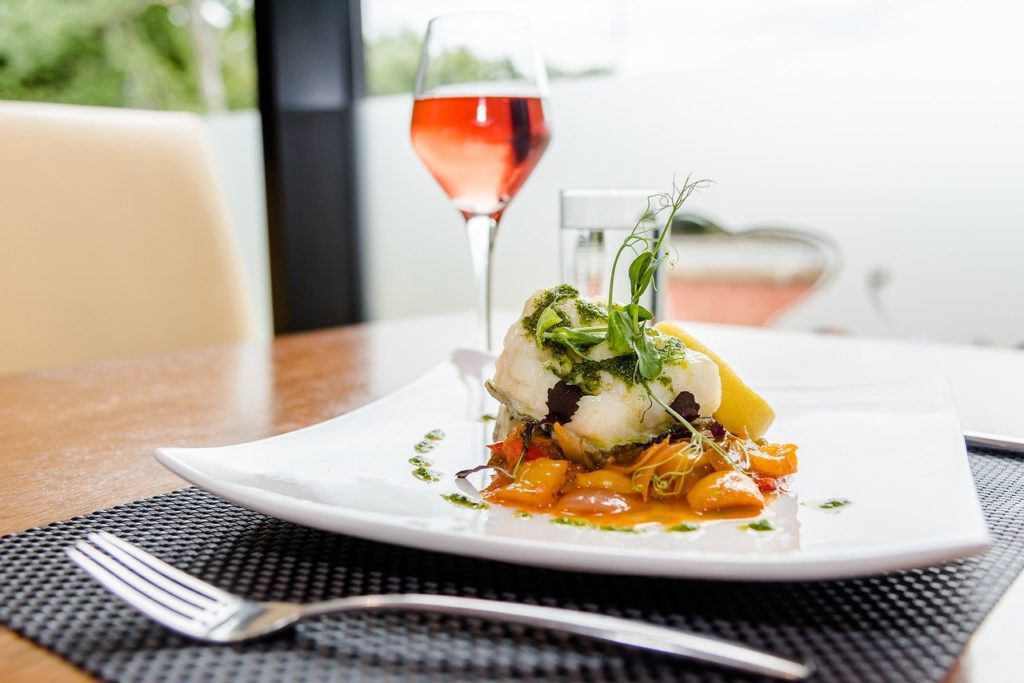 Local bars and Restaurants

There are plenty of great restaurants along the coast, but these are a few of the standout ones suggested to us by yacht chefs.

Brasseries Foch – Steakhouse Address: 20 Boulevard Gustave Chancel, 06600 Antibes
Romagna Mia – italian restaurants Address: 3 Boulevard Dugommier, 06600 Antibes
La Taille de Guêpe – French restaurant Address: 24 Rue de Fersen, 06600 Antibes
Fine Dining
Restaurant Jan – Michelin Star Restaurant Address: 12 Rue Lascaris, 06300 Nice
Bruno Oger – La Villa Archange Address: Rue de l'Ouest, 06110 Le Cannet
Mirazur – Menton 30, avenue Aristide Briand 06500 Menton
Le Louis XV-Alain Ducasse à l'Hôtel de Paris Address: Place du Casino, 98000 Monaco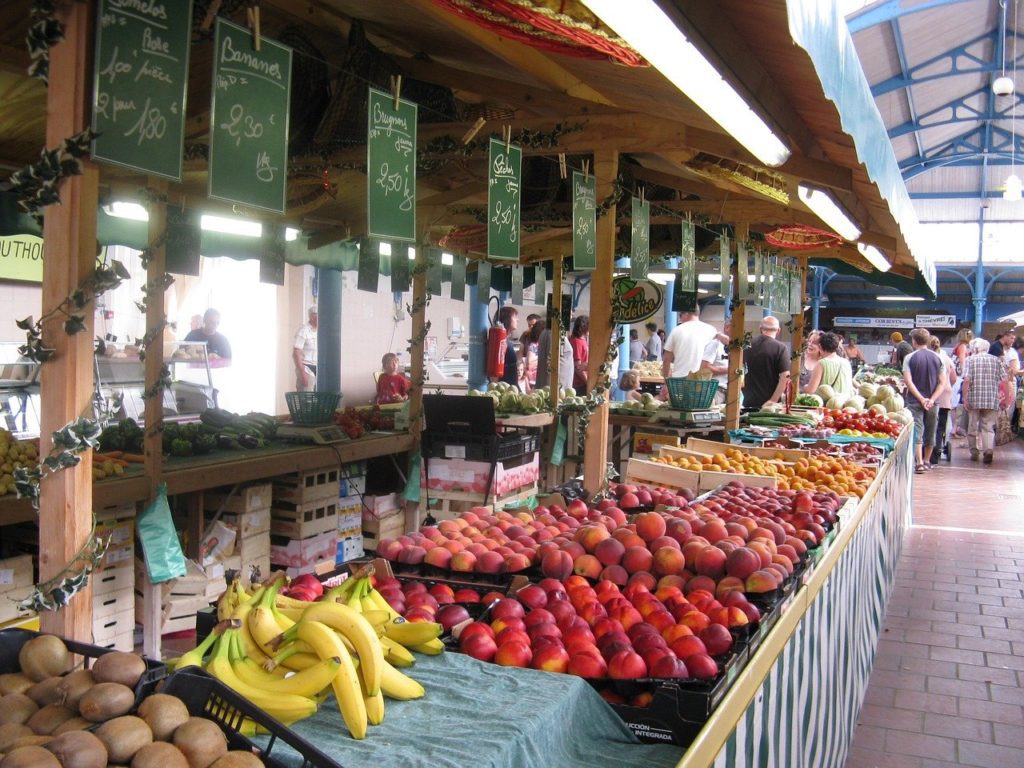 Provisioning
Yacht chefs looking for great provisions for guest or crew are in a great spot being located on the Cote D'Azur. Antibes, Nice and Monaco are all well located to receive provisions and delivery is a breeze.
Download the provisioning contact list here.
GOURMET DELIVERIES, delivers all the coast within 2 hours and no delivery fee. If someone contacts me directly, I can offer a discount if they come through your website or recommendation! https://www.gourmet-deliveries.net/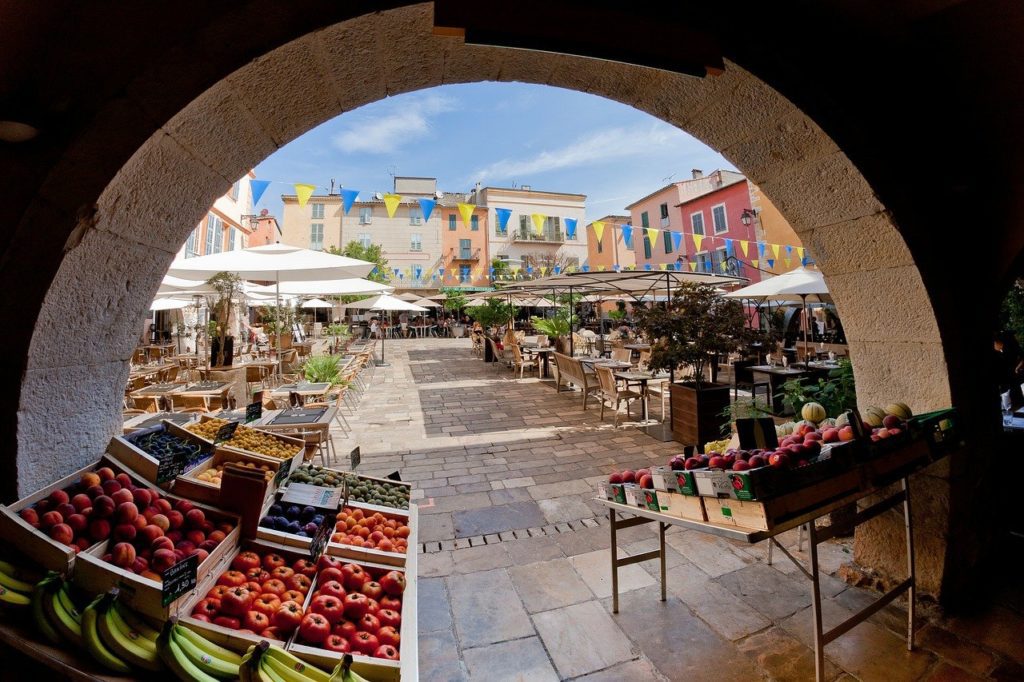 Local Markets
Marseille Farmers Market (Only Wednesdays)Address: Cours Julien, 13006 Marseille
St. Tropez Local Market Address: Place aux Herbes, 83990 Saint-Tropez
La Ciotat Marchè du Port Address: Quai François Mitterrand, 13600 La Ciotat
Cannes Marchè Fortville Address: 6 Rue du Marché Forville, 06400 Cannes
Antibes market Marchè Provençals Address: Cours Masséna, 06600 Antibes
Nice La Gare du Sud Address: 35 Avenue Malaussena, 06000 Nice
Monaco La CondamineAddress: 11 Rue Terrazzani, 98000 Monaco
Supermarkets

Carrefour is the main supermarket along the coast. There are several locations near by each of the ports, check out their website.
Metro, you will need a card to enter, if you are a commercially registered boat you can register at the entrance with the boat's papers
There are several Metro in the Cote d'Azur, below address for the one in Nice Address: CCPlaine 1, 60 Avenue Pierre Isnard B.P. 215, 06200 Nice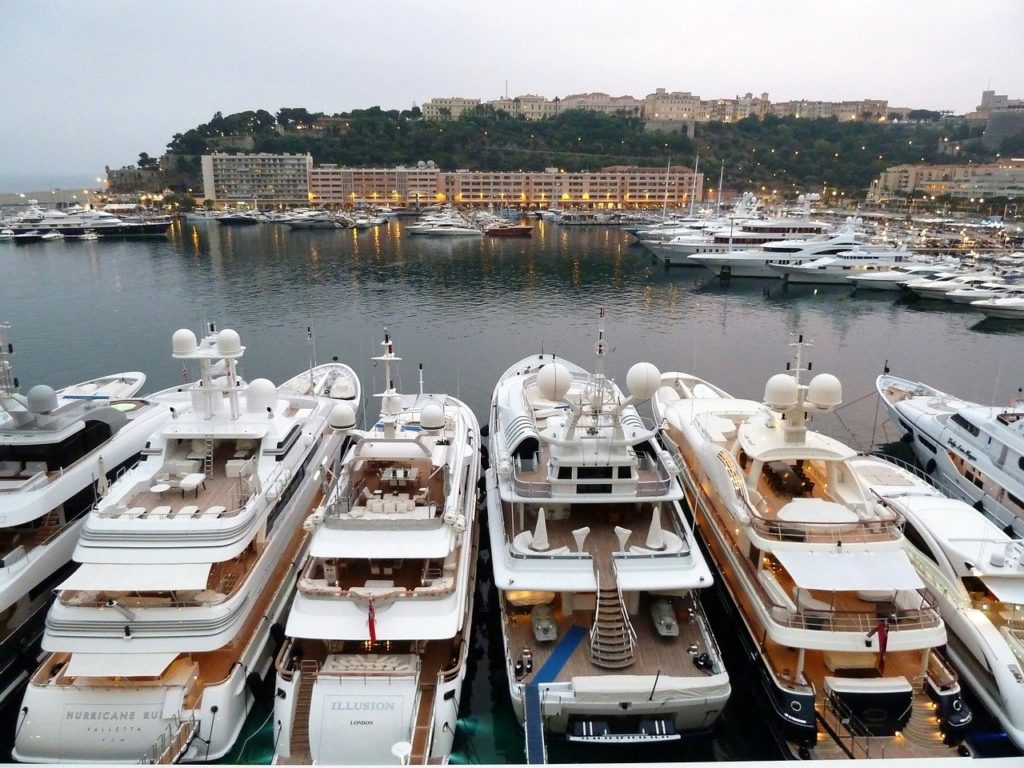 Crew days off
All of the cities are coast cities therefore all of them have beautiful beachesAntibes
Stroll the laneways of old Town Antibes, find the beautiful markets and have lunch at a local cafe.
Visit Grasse , the city famous for the creation of parfums (30 minutes ride with car) 
Hike Cap D'Antibes for the sport lovers (2 hours Trekking) and find the Plage of Garoupe, hidden public beach 

3 things to do in the surrounding city if you had a full day to explore

Visit Eze , beautiful city to walk and explore (City between Nice and Monaco)- Cannes, Antibes, Nice, Monaco all of them are just 30-40 minute distance between them – if you are in any of these cities you will love to visit these neighbor cities and explore. You can easily take the train and walk at destination.