Justine Murphy doesn't need much of an introduction to yacht chefs. Many of us already know her as the director of mymuybueno crew agency and cooking school, among other divisions. If you want to know more about her entrepreneurial spirit, have a squiz at our most recent interview with Justine.
If her ducks weren't already in a row enough, this month marks the release date of her first cookbook. This passion project came about to help inspire home cooks and chefs to eat better, and live better. Through the muymuybueno philosophy and the core values of the brand, Justine is able to create a cookbook that doesn't just highlight amazing food, but also touches on good living to enhance your livelihood and be inspired too.
"Much more than just a cookbook, this is a book to inspire, to share, to reflect –with good, healthy, refined-sugar-free food at the heart of it.

Wife, mother, chef, crew agent, school principal and successful entrepreneur, Justine Murphy wears many hats, but her journey has not been an easy one.

With a genuine passion for inspiring others through her story, she has now, in her most personal endeavour yet, created The mymuybueno Cookbook in order to share not only her unique recipes but also an insight into her world and her past, with tips on how to juggle the many balls of modern life whilst ensuring that the joy of good food – and sharing it with those you love – takes centre stage in life."
So, what's in the cookbook?
The whole book has recipes that are refined sugar-free. Which makes it perfect for those on a healthy kick. Or anyone who wants to just eat better and enjoy self-care through diet.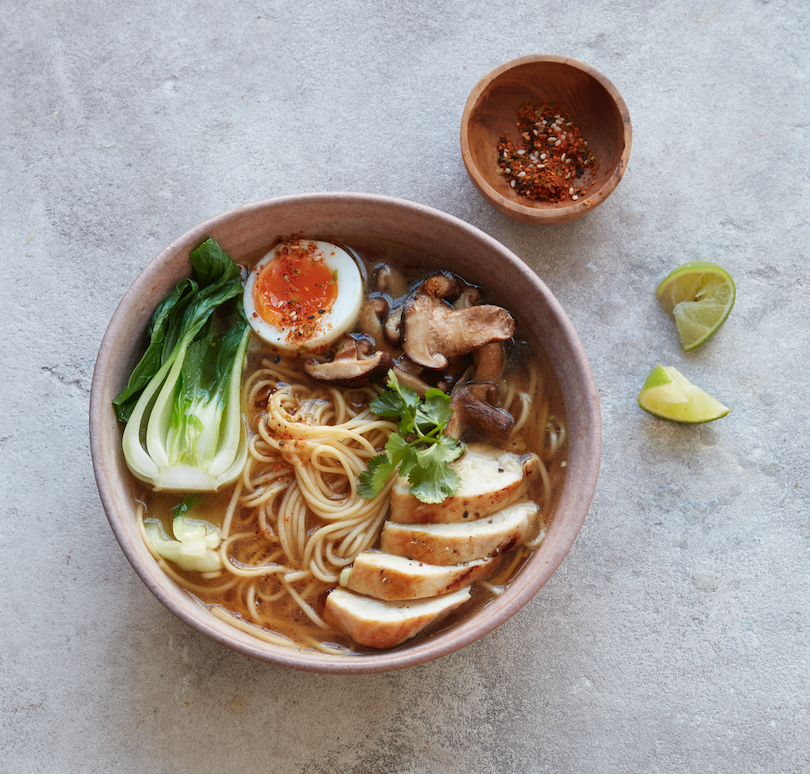 Savoury
The Breakfast chapter includes delicious options such as acai bowls, banana bread, ultra seedy bread, and granola you just have to try!
If you have guests who are all about drinking healthily too, you will love the "wake up" and green juices. There are also interesting hot drinks like the reishi chai latte and spiced matcha. MMMmmmm.
The savoury bites chapter with fill you will healthy appetiser ideas for your next canapé party on board. There's a new twist on some great favourites like samosas and chicken satays. The standout recipe here is the courgette and feta fritters. Not to mention the gorgeous bowls of hummus served with flatbreads. Yum!
If you love to curl up with a warm bowl of comfort food, get yourself ready for these scrumptious dishes. Laksa, green Thai curry, beef massaman curry, lamb stew, lentil dahl, chickpea and sweet potato curry, among others.
Chapters in the cook book
The mains chapter certainly doesn't disappoint!! Every protein is covered. From two ways with beef fillet, several chicken recipes and three ways with salmon. There is also a slow-cooked shoulder of lamb, paella, pizza, and whole-baked sea bass. That should keep you in the galley for a while!
The variation of salads covers the four corners of the globe. Prawn Caesar salad, a gorgeous lentil with maple roasted carrots salad ticks off those French and American cravings. While a Mediterranean quinoa salad and a tomato and pomegranate salad satisfy those looking for a Middle Eastern twist. And from Asia: a spicy green papaya salad and Thai green salad will be sure to keep the guests and crew happy.
The Vegetable chapter is full of side dish options that will have everyone asking for seconds. Some standout recipes include miso aubergines and roasted balsamic beetroot. The roasted broccoli with chilli, garlic and parmesan also makes a great side dish, among others.
The section on dips, dressings and staples will also delight yacht chefs. It's the perfect chapter to flick through mid-charter to jazz up a dish. There are plenty of condiment ideas on the go. From maple and tahini dressing to pineapple chutney, tamarind dressing and a scrumptious chilli tomato chutney. You will find a great sauce to compliment your guest's main dish.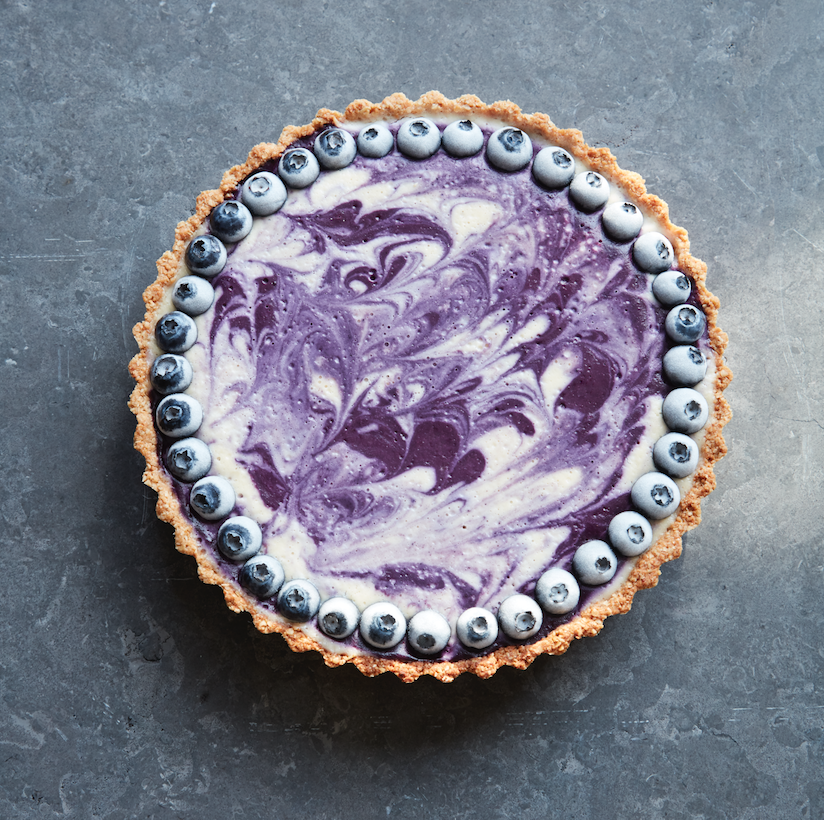 Sweet
All of the desserts are plant-based. This comes from a health perspective of not wanting to eat a ton of butter in a cake for example. It's a way to be healthier for ourselves, our children and those around us. But, it's perfect for those who love a sweet fix.
It's important to have desserts that still taste as good if not better than the usual butter and sugar-filled cakes. The mymuybueno cookbook has been able to highlight recipes where the sweetness is not as sweet, or sickly, and your palate adjusts when using good quality ingredients to make them.
There's a special recipe for Billionaire's Shortbread. Which is a cheeky and fun nod towards superyachts. The guests may enjoy it, but we are pretty sure the crew will be begging for more too!
There are also handy recipes for fudge, vanilla doughnuts and chocolate coconut balls. These are perfect for guests who request desserts served buffet style.
Under the "Bakes" chapter you will find all of the favourites! Yummy oat cookies, Dorset apple cake, sticky toffee pudding and a great ginger loaf recipe. Have guests onboard who love chocolate?. Try these desserts: Decadent chocolate cake, brownies, and chocolate doughnuts. For the purists on board, there's even a refined sugar-free Victoria sponge.
It's crazy to think so many of these classics can so easily be made without refined sugar and be made so healthy. It just gets better near the end of the cookbook with a delightful section on tarts and cheesecakes.
Here you will find recipes for desserts such as pecan pie, raspberry jam cheesecake and a divine dulce de leche cheesecake.
The salted caramel cake is a best seller in the mymuybueno deli in Palma De Mallorca so it's very special that it's been included in the cookbook.
For a healthy take on ice cream, check out the different nice cream recipes included-pistachio, choc nices, chocolate peanut nice creams. Yum!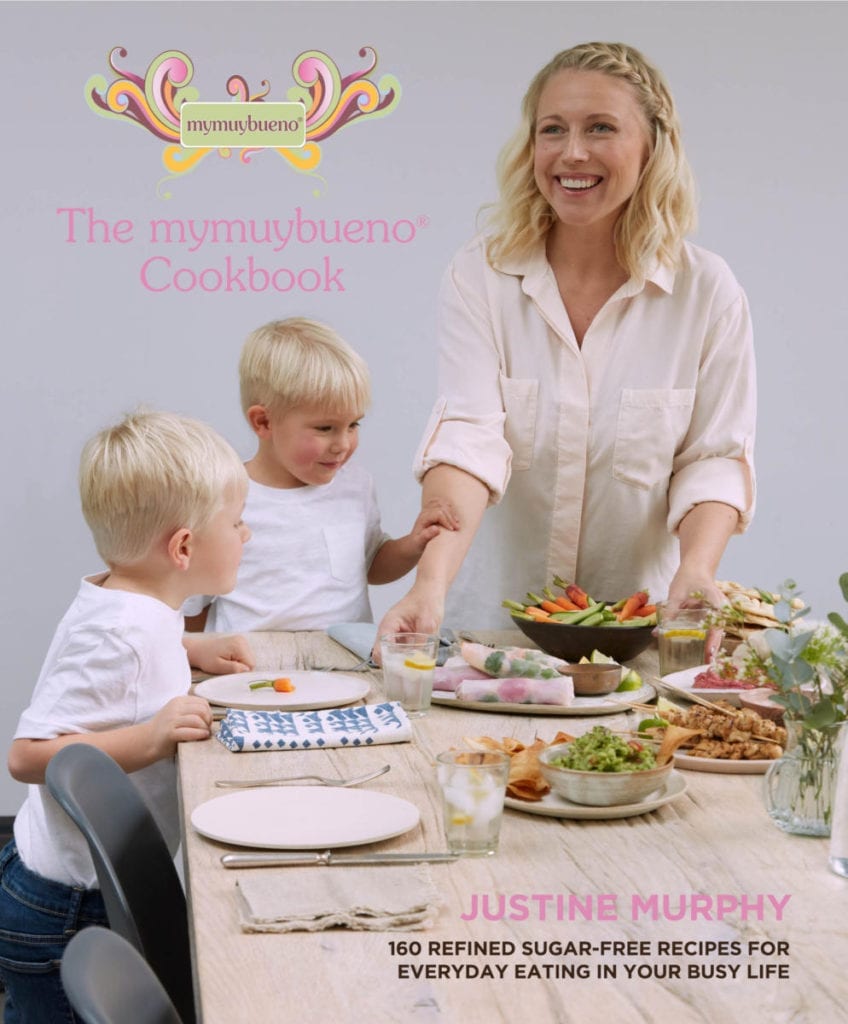 How to buy your copy
If you don't want to leave things to chance, grab yourself a copy (or one for the galley on the boat). Purchase The mymuybueno Cookbook through Amazon UK or direct from mymuybueno. If you are in Mallorca, there is a special order link for you here.
The mymuybueno Cookbook is officially out 16th April