West Palm Beach is not just for crew basing themselves at the Rybovich shipyard. There's a new player in town, and this one proves to be more exclusive and private than joining the riffraff in town. 
Berth One Palm Beach has only recently opened to the Superyacht industry, founded by Kevin O'Conor as a way to fill the gap in the market for yacht owners who want a deep berth (think, big yachts!) and who also like the idea of joining their Superyacht at a private terminal. 
Berth One has a very different vibe to Rybovich for yacht crew, but it is located just down the road, making it super accessible to everyone in West Palm Beach.
Here's an easy guide for Yacht Chefs arriving at Berth One, West Palm Beach for the first time.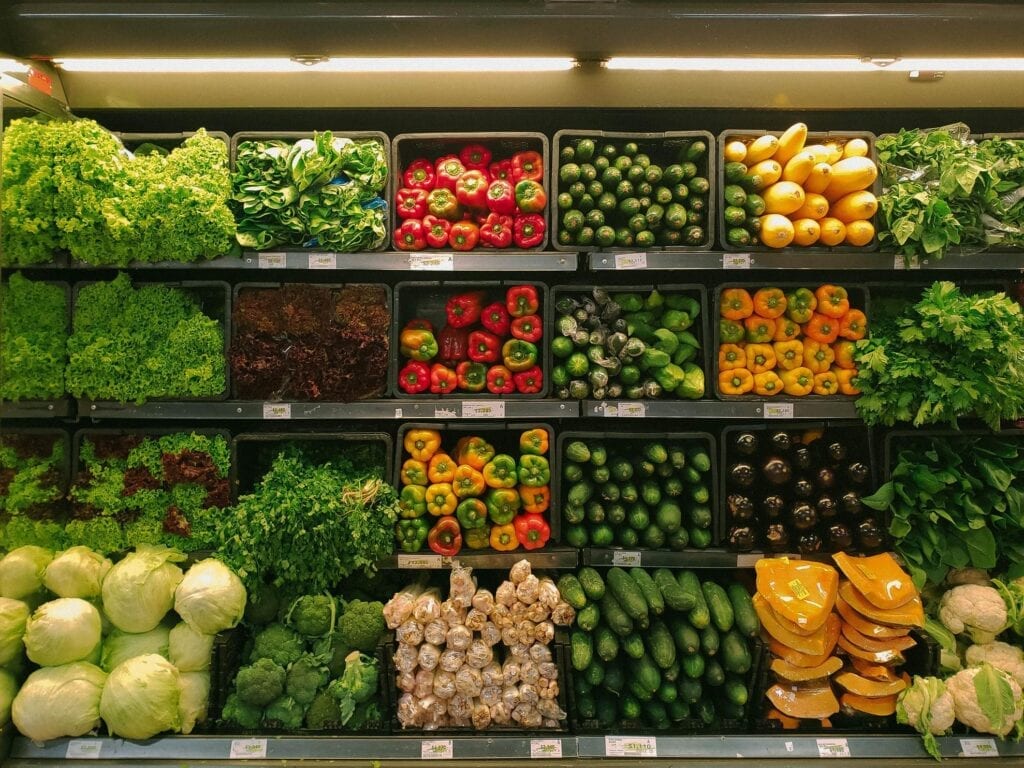 Where to provision when you are based in Berth One
Of course, all of the big-name provisioners can deliver to Berth One Palm Beach.  Using provisioners is always going to make your life a lot easier, especially if you are wintering at Berth One and are down to a skeleton galley crew. Access to the dock is simple, with large private gates located right alongside the yacht berth. 
There is no need for golf carts. Produce and frozen goods and be delivered right to the dock, just meters from the gangway. This means your expensive guest provisions can be loaded on board with minimal time outside in the humid West Palm air.  If you prefer to visit the supermarket yourself, the following supermarkets come highly recommended and are all within 20 minutes of driving from Berth One.
RELATED: Provisioners who deliver to Berth One and their contact details.
Costco West Palm Beach
Costco West Palm beach is about a 20-minute drive away. When you first head out there, make sure you take your passport and boat papers. You will need this to set up your Costco membership.
Costco is somewhat like Metro in Europe. You will be able to get a lot of the basics in bulk. But they lack the guest quality side of things.
Unlike Europe, do not rely on Costco for produce. It tends to be very basic, but it's ok for things like crew apples, tomatoes and bulk lettuce. You will not find high-end catering items like micro herbs and baby veg at Costco.
Meat products tend to be decent actually. You can buy vac-sealed striploin and tenderloin at decent prices while still being high quality. They are in the perfect proportions for crew meats assuming you are on a bigger vessel.
Dairy, cheeses and frozen produce is also really good here, as are the staples like rice and bread. The overall selection of goods isn't so diverse for dry goods, but if you just need basics or you are not concerned about what brand of passata you buy, it's worth stocking up.
Address: 3250 Northlake BLVD Palm Beach Gardens, Florida 33403-1702
Phone: (561) 776-3052
Hours: M-F 10:00am – 8:30pm
Sat. 9:30am – 6:00pm
Sun. 10:00am – 6:00pm
Independence Day Closed
Wholefoods West Palm
Wholefoods in West Palm is close to Berth One. Just head out to the Outlet Mall and its part of that.
Wholefoods West Palm Beach has all the nice high-end products, perfect for guest food. You can also find a great selection of gluten-free and vegan products. They stock plenty of vegan cheese and nut milks, along with the impossible meat range.
Their produce is great quality and they have plenty of variety. Fruit platters are made easy with their exotic fruit range. They have an extensive organic section for produce too if you need it.
Whole foods also have a decent selection of imported cheeses and cold cuts.
Address: 1845 Palm Beach Lakes Boulevard West Palm Beach, FL 33401
Phone: 561-471-3800
Hours: 8:00 a.m. to 10:00 p.m. Seven days a week
Publix West Palm Beach
Publix is your generic sell-everything type of supermarket in Florida. Think of it like a Carrefour. It's only 15 minutes drive from Berth One, over on "the Island".
Pick up the bulk of your dry goods, crew food, and produce here. You can buy generic and brand-name food items at Publix. They even have a small section with English food for the Brits on board!
There is plenty of parking and often the staff will help you with bags if you have a lot.
This Publix is easier to shop at for yacht provisions because of the parking, the other Publix in West Palm Beach is in the Cityalk mall, which can get busy.
Address: 135 Bradley Pl, Palm Beach, FL 33480, USA
Phone: +1 561-655-4120
Opening hours: Monday-Sunday 6:30am- 10pm
Asian Supermarkets
West Palm Beach is lucky that its Asian supermarkets are in a little cluster. It's a short 20-minute drive to them, and you should be able to bounce around between the 3 or them to find everything you need easily enough.
Food Town West Palm Beach
Food Town is a one-stop supermarket for pretty much all "ethnic" ingredients. It started as a Jamaican Supermarket and has since expanded to have a wide variety of foods from the Middle East, India, The Caribbean and Asia. If you have been to Carrefour St Martin recently, imagine that, but about 6 times bigger. It's pretty amazing for out-of-the-ordinary ingredients.
Expect to find regular milk amongst the Paneer, Kefir and Goats milk. There must be about 200 different kinds of hot sauces from all over the world dotted down every aisle. They have a wide variety of fresh noodles, produce you may not even recognise, and cuts of meat your usual charter guest may not ask for yes, you need to order in advance for goat and some types of offal. Ask at the front desk.
Address: 5335 N Military Trl, West Palm Beach, FL 33407
Phone: (561) 242-1100
Opening Hours:
Monday 7 AM–11 PM Tuesday 7 AM–11 PM Wednesday 7 AM–11 PM Thursday 7 AM–11 PM Friday 7 AM–11 PM Saturday 7 AM–11 PM Sunday 7 AM–10 PM
Stockists of many East Asian spices, herbs and dry goods.
Address: 4780 Okeechobee Blvd, West Palm Beach, FL 33417, USA
Phone +1 561-684-3480
Opening Hours: Monday to Sunday 10:30am -8:30pm
They have a reasonable stock of dry goods such as sauces and noodles. The owners are Vietnamese so they tend to have more Viet and Chinese products. Their Japanese selection is very small. Grab a Ban Mi on your way out if you are hungry, its delicious!
Address: 1749 N Military Trl West Palm Beach, FL 33409
Phone: (561) 686-3655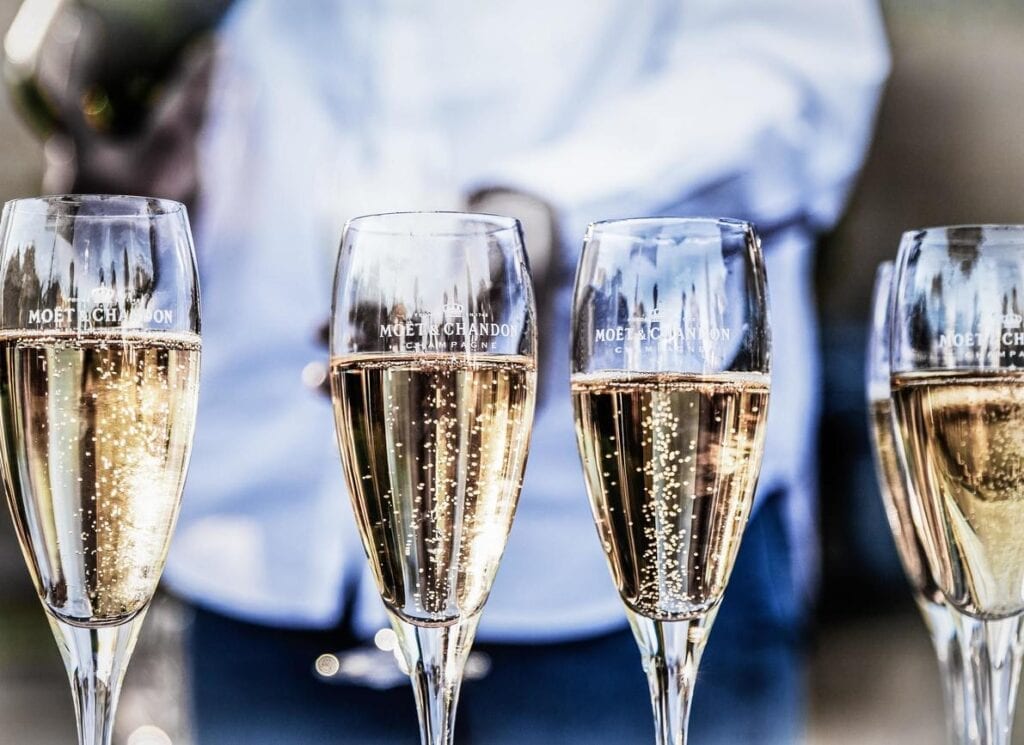 Local Bars and restaurants
West Palm Beach is a hot spot for casual dining options and semi hipster bars. Almost everything is based on Clematis Street, which is a fun easy street to walk down. I'm sure if you use your spidey senses, you will be able to sniff out plenty of great watering holes on your won. But if you need a quick guide, check out the below spots.
E.R Bradleys Saloon
Open-air, open-late tavern where ladies are known to dance on the bar, serving bar eats & breakfast. If the weather is good, this is a great spot to start or end your night. There's plenty of outdoor seating and the vibe is casual, relaxed and very laid back. The food is general American pub food, great to wash a few beers down with, but don't expect fine dining in quality or presentation.
Address: 104 S Clematis St, West Palm Beach, FL 33401
Avocado Grill
A huge favourite amongst yacht crew ,you will no doubt bump into plenty of crew you already know. You have been warned.
Expect the usual West Palm crowd, summery dresses and tidy tee's or shirts for the guys, nothing extravagant, but it is more dressier than Bradleys. They do an epic Brunch menu, and its the perfect spot for crew days off if you are lucky enough to swing a weekend off. The food menu should please even the fussiest crew member (yes, I'm looking at you, Gluten free, Vegan, well, sometimes with a dairy intolerance when it suits type of crew) and the cocktails are easy to drink… Take plenty of money as you will end up spending longer here then you intended, and no doubt spend more too ?
Address: 125 Datura Street, West Palm beach, FL
Getting around West Palm Beach
If you choose to uber or rideshare into town, expect to pay around $12, and it takes 15 minutes depending on traffic.
If you are taking the crew car in, there is plenty of paid parking in secure carparks on Clematis Street. You will need a crew car to get to various supermarkets and other places, so hopefully your boat has organised one in advance.
The Brightline train service runs between West Palm Beach, Fort Lauderdale and Miami. It's highly recommended over the somewhat dodgy local train. Pay a bit more and travel in style anyways, it's safer, cleaner, and they have wine and beer! ?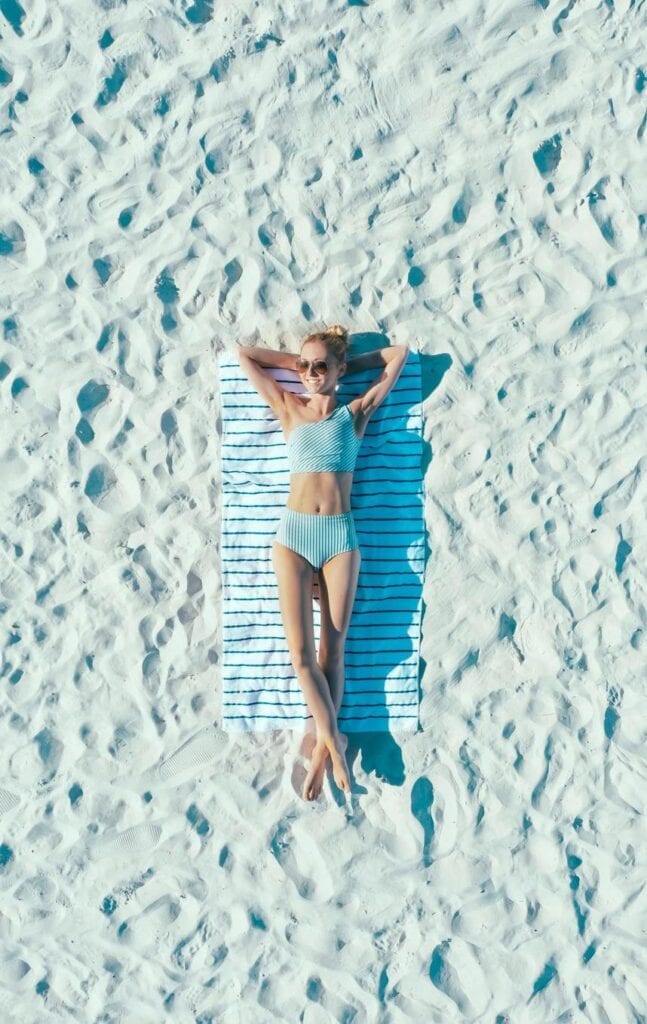 Crew Days off in West Palm Beach
Finally, a day off after drop off day, relax. Or not… perhaps you want to explore a little further out from Berth One and see what else is about.
If you have access to a car and a whole weekend off, consider heading North… or South
Lake Okeechobee and its surroundings are great for nature lovers to get away, and it's only a couple of hours drive. Book a place on Airbnb and make the most of the peace and quiet.
Head further up the coast to Disneyworld… it might be a bit cheesy, but it can be good to YOLO and just enjoy that childlike wonder too!
Cape Canaveral is also up that way, so check out their website to see if there are any rocket launches to watch. Nerd out and invite an engineer, they are always up for this sort of a weekend!
Heading South, of course, you have Miami… Check into South beach and drink cocktails and hit the nightlife in Wynwood. release that inner hipster and eat every taco in sight!
Feeling like a longer drive? Easy- Florida Keys are a few hours further… Stop in Islamorada to stretch the legs and enjoy how different it is down there. West Palm will feel like a dream in no time.
If you only have a half-day off, or a single day, don't despair. The area around Berth One has a lot going on.
Hit up the Palm Beach outlets for a bit of shopping to refresh that wardrobe.
The West Palm Beach Green Market is a fabulous market that pops up on Saturday's. Don't expect to pick up mass quantities of produce for guests or crew, but there is a great selection of the usual farmers market items. Grab a coffee and wander the stalls.
There are escape rooms in West Palm Beach if you are looking for a crew team building activity… I know, being stuck in a room with the crew may no be what you are looking for in your downtime, but, horses for courses.
Just kick back and enjoy the serenity by heading to the beach. It's obvious, sure, but sometimes we forget the little things.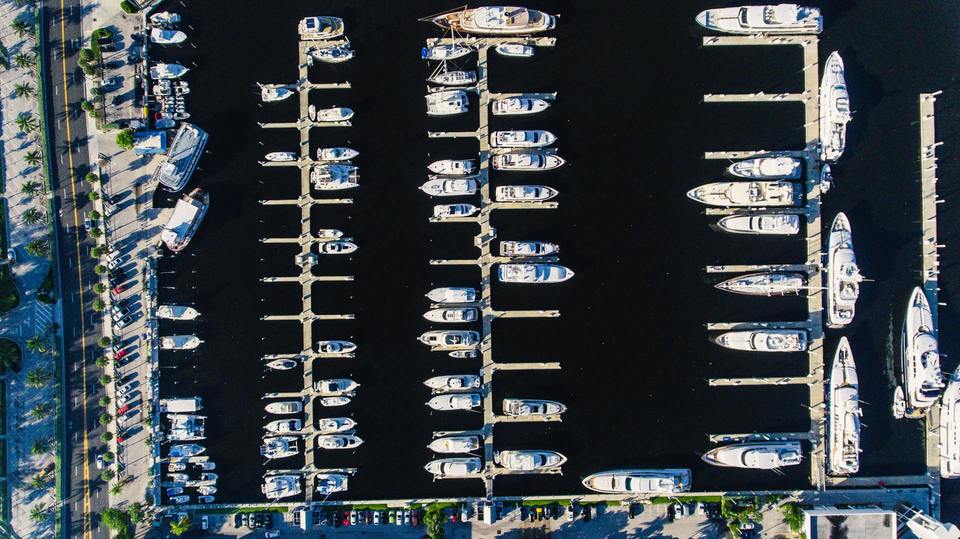 Dock walking in Berth One
Dock walking isn't allowed in Berth One. Security is tight, and you will simply not be able to enter the building or the dock. And the general advice for anyone looking to dockwalk in the US, is "NO!"
The biggest threat of it all is losing your visa.
You CANNOT dock walk on a B1/B2 visa, so if you are considering dockwalking in the US while holding this visa, understand that if you are caught by the wrong people, you will not just be thrown out of the marina. You will be in trouble with US immigration and consequently lose your visa and be banned from the US for some time. It is not worth it.
How did Berth One come about?
The other unique part of Berth One is that I was a Captain in the yachting industry for 15 years and I founded and started Berth One because I noticed a lack of dockage and repair facilities for the growing fleet of large yachts. I went through a proposal process with the state of Florida and won the bid to lease out and improve the property in the form of a long term lease. I have investors that fund me and took a chance on me in a very niche business. We have also completed various large refits and the goal for the future is to be able to seamlessly transfer the facility from a private shipyard to an owner appropriate destination marina

Kevin O'Conor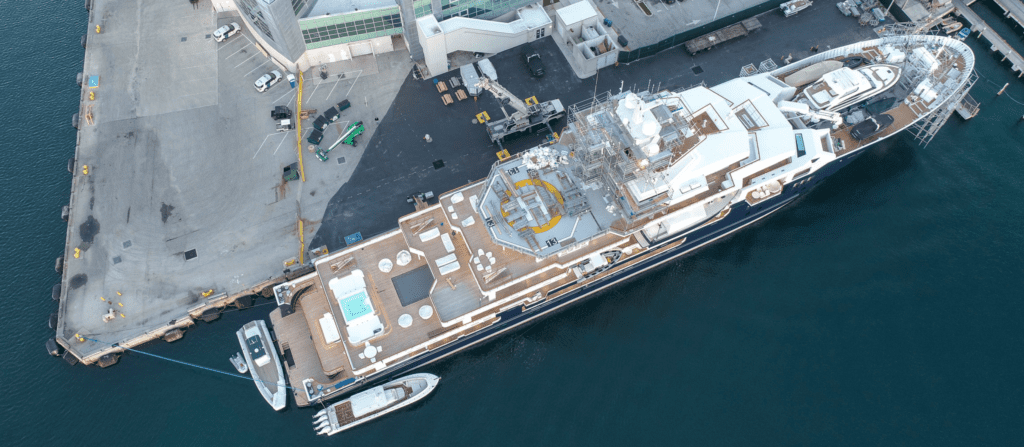 Berth One Facilities
The crew facilities at Berth One are a work in progress. Because the dockage is new and operating in phase one, there are limited crew options. Don't let this put you off of think that it won't be fun!
The guys running the show at Berth One want to make this ship yard one of the best for crew and guests alike. They ordered an entire taco truck complete with all- you- can-eat tacos for a crew arrival party recently, and put out a couple of coolers of beers and wine for the crew to enjoy.
Because the dockage is totally private right now, you will most likely be the only vessel in there. While this may make it harder to make new boat friends in your down time, remember that as a crew you can make it what you like too. We have heard of yacht crew hosting bouncy castles and bbq nights on the dock. During these slightly uncertain times with coronavirus, it can also be a great place for crew to hide, while still have some freedom of being on the dock without other crew or guests around. It gives you the best possible chance to self isolate, while still having space.
Inside, there is a ping pong table and a few other games such as corn hole. There are bathroom facilities and a small gym.
Security is tight and all crew are given a scannable pass to enter and exit the building. The general public are not allowed within the dock side and you are tucked away from prying eyes.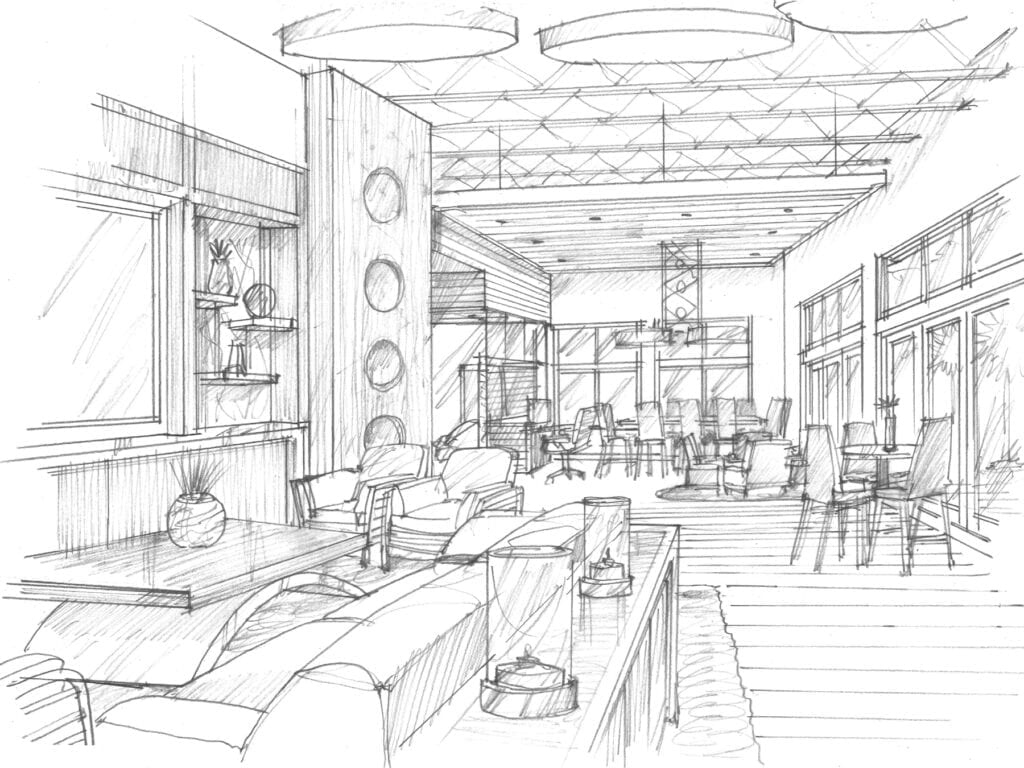 What are the future plans and developments with Berth One?
We spoke to Kevin O'Conor to find out what the future looks like for Berth One- and it's exciting!
A planned contemporary designed, private facility, with a multi-use interior lounge, the finest outdoor waterfront living amenities, and a unique approach to today's most popular fitness programs.
We designed the facility and finishes to be appropriate for luxury yacht owners and continuously strive to create a comfortable home away from home for our crew.
The interior lounge design includes a small cafe, multiple entertainment, and personal areas, offices, and a state of the art conference room. Berth One's guests and crew will have a private area to relax, watch the big game, or hold important business meetings.
The exterior design plan is tastefully landscaped for added privacy and comfort. included are a covered outdoor kitchen, Palm tree court with loungers, covered seating, and dining areas.
Secure, high-speed internet is available and can be configured and distributed throughout your vessel network and VOIP telephone systems.
A state of the art security and surveillance system provides peace of mind that the yacht's crew and assets are always safe and secure.
A local shuttle service for Crew provisioning and time off.
The Master plan gives Berth One the unique ability to host exclusive waterfront events, private parties, and the world's largest yachts.
Address:
One East 11th Street | Suite 100
Riviera Beach, FL 33404
Contact: +1-561-332-1820