Many yachties are confused about how to write a yacht chef cv when they first enter the industry. A yacht chef cv is formatted differently from the usual restaurant cv. Read on, if you want your Cv to stand out this season!
A yacht cv needs to have a few key attributes in order to get noticed. After all, we all want our CV on the top of the pile when it reaches the captain's desk!
Getting your yacht chef cv photo right
We spoke to Monica Palomo from SuperYachtCVPhotos to find out exactly how to make your CV photo stand out.
What is the first thing anyone notices as soon as you pick up a CV?
Of course, photos naturally draw us in… but what if you used the following selfie shot?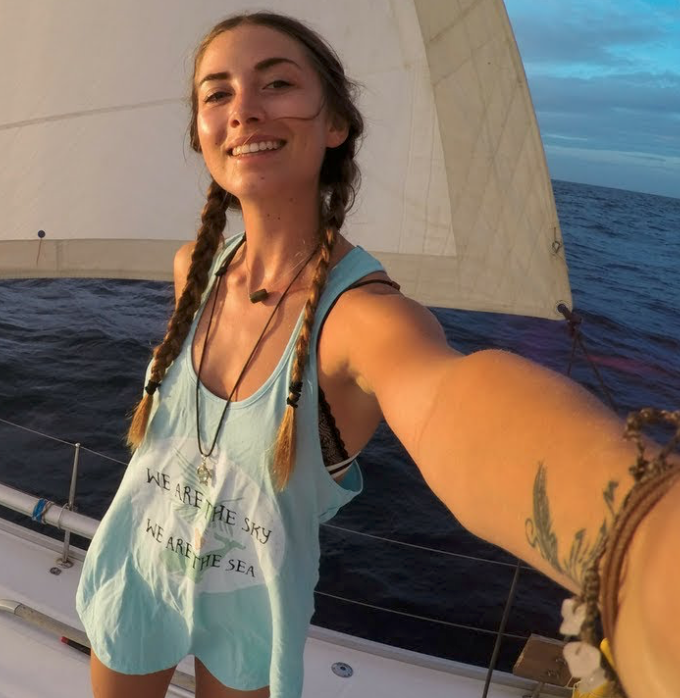 Perhaps a more suitable and professional approach is better…

Wouldn't you want your photo to be the best representation of you?
This is not because of your "looks", as some might suggest, but because you want to show your future employer who you are. To be at your best and how you will look when you are standing in front of them, face to face."
"At SuperYachtCVPhotos, the aim is to stay true to reality. We want you to look your best, relaxed and approachable."
The photos are shot in RAW and then edited just enough to keep a natural and fresh look. We might fix tiny imperfections like a spot, or some skin smoothening if needed, but nothing else.
The essence of a good CV photo is to look comfortable and happy. Monica, from SuperYachtCVPhotos will schedule your photo shoot at Club De Mar, in Palma de Mallorca, right before sunset.
Monica will take time to make sure you are comfortable and relaxed. Often, crew will have a coffee or a glass of vino first. She understands that it can be nerve-racking having a photo taken sometimes.
She asks you to arrive on time (or for bonus points, early!) and recommends wearing a clean white polo shirt or a chefs' jacket.
For women, please keep makeup minimal, some blush, lipgloss and your hair tidy and simple. For men, a clean shave is recommended!
A good CV photo can make a huge difference and this, paired with a professional CV is the perfect match.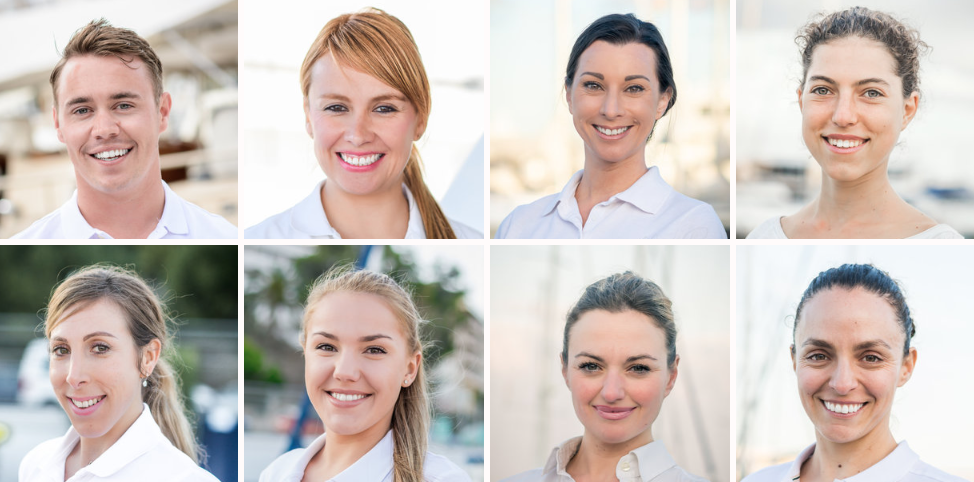 With that out of the way, you now need to have a decent yacht cv to present.
Your superyacht cv needs to be very well presented to stay in the captain's pile. Keep in mind they look at hundreds of cv's every season, and for yours to stand out, the information needs to be presented clearly and in a way that puts your qualifications above everyone else's. Knowing how to write a yacht chef cv could be the difference to landing your first job, or being stuck dockwalking for an entire season.
Ensure you have all of the relevant information.
Include your certificates, make sure your references are up to date.
Out of courtesy, inform your references, so they know they might be contacted when you are looking for work.
Ensure there are no spelling mistakes or grammar errors.
As a general rule, your cv must have the following information:
Your Name
A high-quality Photo
A current mobile number
E-mail
Your Nationality showing what passport you hold. This is important!
Any Visas held with exp dates, such as B1B2 or Schengen visas
Current Location, ie "Antibes, France"
Marital status is especially important if you are single, or looking to join a boat with your partner.
Smoking habits- ensure you say you are a true non-smoker if you really are!
Visible Tattoos
Profile / Objective paragraph
Relevant yachting Qualifications
Yachting Experience: Stating / Finish dates, Yacht name and size, position held and further information about your duties on board. It can be handy to explain why you left, or if it was a temporary job.
Additional qualifications that could be relevant to working on a yacht. Use things such as: having your PADI or higher level first aid certs.
Any land based work that is relevant. Note your previous restaurant work and awards if you have them.
Hobbies can be a fun one to add if you need to pad out your cv. It helps captains know if you will fit in with the existing crew.
References: Name, Yacht Name/ restaurant name, Position, current contact details.
Update your superyacht cv
If you have a cv that needs a spruce up, Superyachtcvs are offering a range of options for this.
You can have your CV rewritten and formatted for yacht chefs at the regular price of 200 Euros. This includes rewriting and updating your yacht history if required and reformatting your cv.
There are many templates to choose from. Some samples are shown over at their website www.superyachtcvs.com .Add more photos, or change the colour scheme, the options are endless.
Not a yacht chef? that's ok. They also work with stewardesses and deck crew to create the ultimate cv.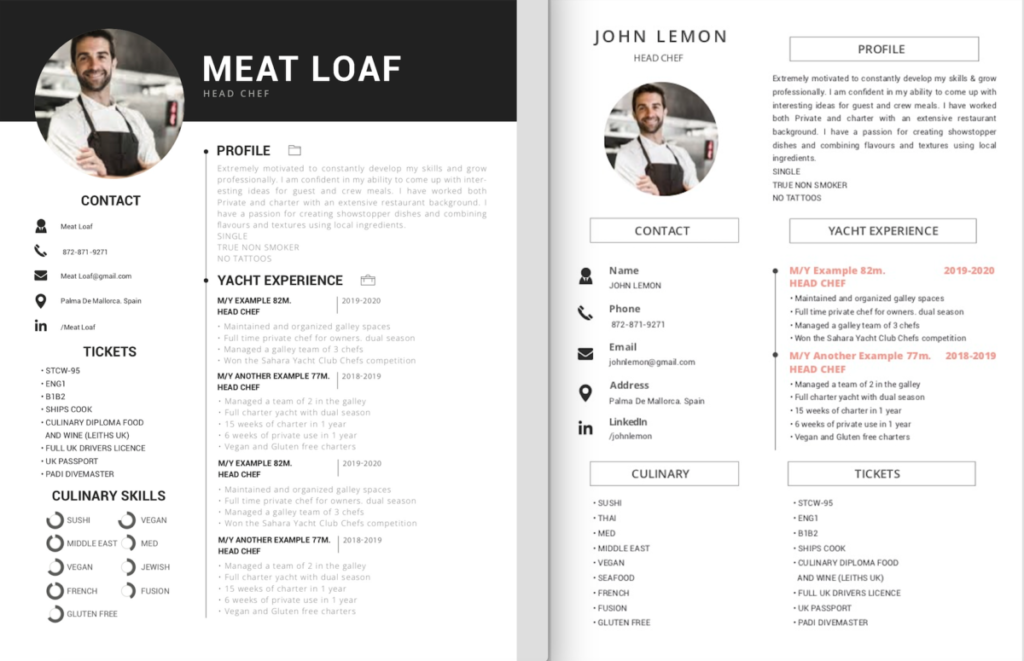 The cv discount exclusively for The Superyacht Chef readers!
Pimp your cv in time for the next season! Head over to www.superyachtcvs.com and sign up to their newsletter for a 20Euro discount on your next bespoke CV makeover.
Ready to send your CV to crew agents? Here's a handy list from superyachtcvs.com