Micail and Dom share a cheeky tip for making the Artichoke leaf that they have learnt from Geranium, a 3 Michelin star restaurant in Denmark.
The idea is not to just copy, but to understand the process that they have developed, get inspiration, and take different elements or ideas and make our own unique dishes.

Micail Swindells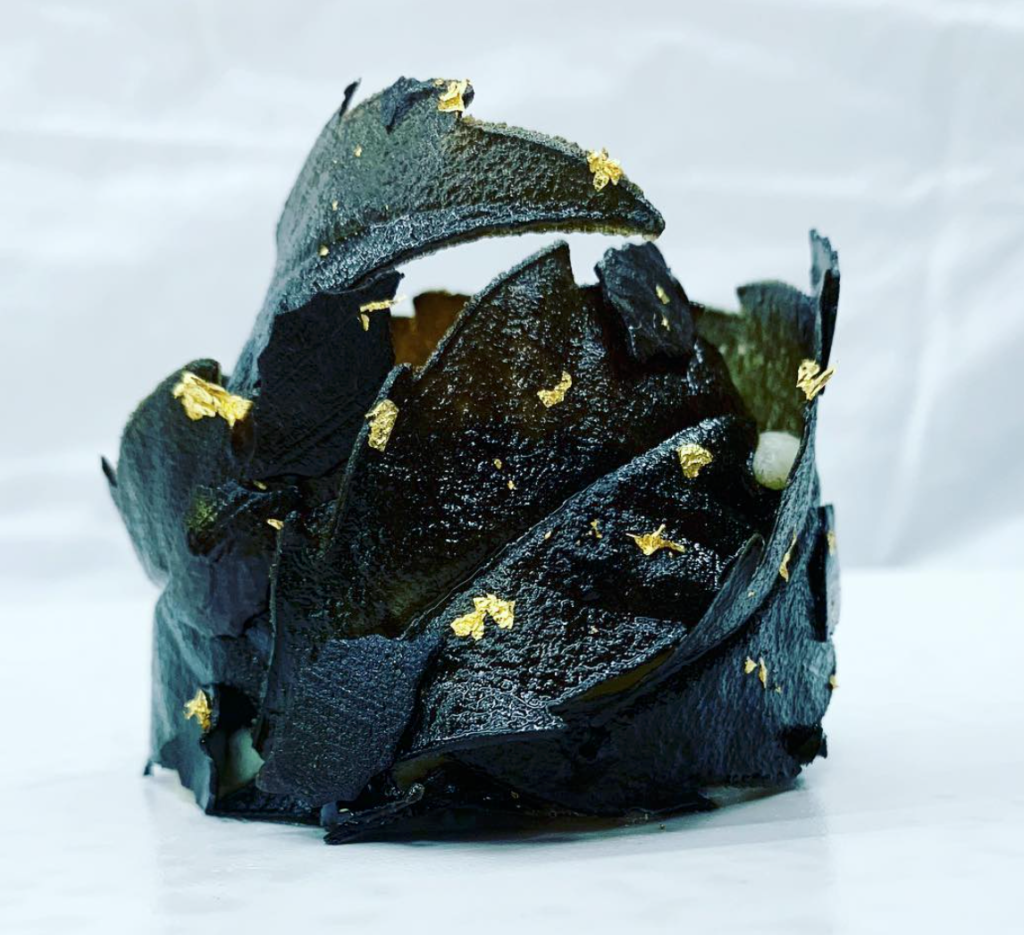 Artichoke Leaf
1kgs Artichoke – peeled weight
50g walnut oil
10g salt
5 g ask powder – optional
Method
1 – Peel the sun chokes
2 – Cut on the mandolin at 3 mm
3 – Bag the sun chokes and cook in boiling water until soft
4 – Blend the cooked sunchokes with the rest of the ingredients
5 – Spread the puree on to the leaf moulds and cook at 95 degrees for 2 hours
6 – Deep fry the dried leaf at 180 degrees and press into the leaf mould

Variations
Micail suggests adding fermented liquid to change the taste, or creating your own different and unique moulds. Let us know in the comments below what you have created using this recipe. We would love to see your pictures of the plated dish.
Tag us on Instagram so we can feature it- The boys from M/Y GO would also love to know their creation is being learned by many more yacht chefs out there this season.