Below Deck has done wonders for bringing the yachting industry to the forefront of peoples minds when it comes to superyachting. Everyone has their opinion on this, good or bad. But one things for sure, the show has provided hours of entertainment to people who would otherwise know nothing about the industry. It has also been a great door opener for yacht crew around the world, from stews to deckhands.
Yacht chefs on the Tv show are a little more elusive. Anastasia Surmava is no different. Her career in yachting started with yacht week before evolving into the interior and working as a stew. It all came full circle again when she was asked to step up in the galley of Below Deck season 4. We catch up with her to find out whats new since the show aired, and what her future plans are.
Table of contents
What got you interested in yachting as a career?
I went on a vacation to Greece on a sailing yacht with my boyfriend at the time (he was a captain). He saw the way I worked my magic in the galley without getting sea sick and told me about the yachting industry. I called back home and quit my job at the hospital, I was a Nuclear Medicine Technologist, and stayed in the Med for the summer working as a yacht chef!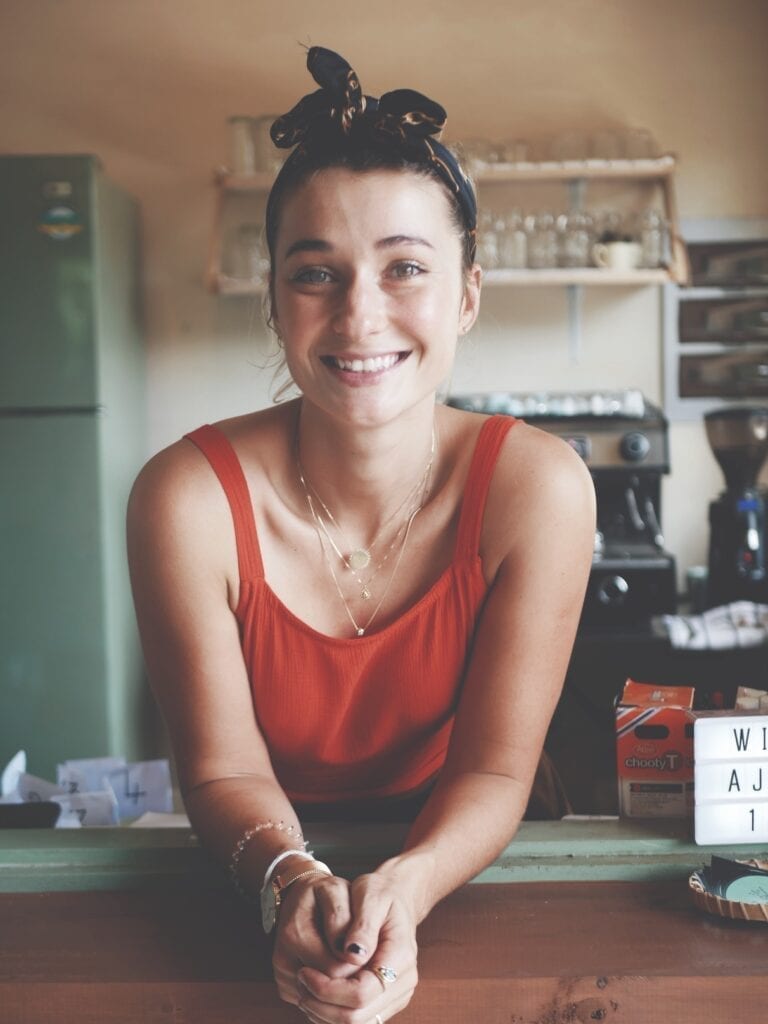 How did you make the transition from stewardessing to working in the galley?
I actually started as a chef and moved into stewardessing. The first stew job I had was on a 58ft catamaran in the BVI. I wanted to try being a stew, but if I'm being honest I missed working in the galley and was always trying to help the chef!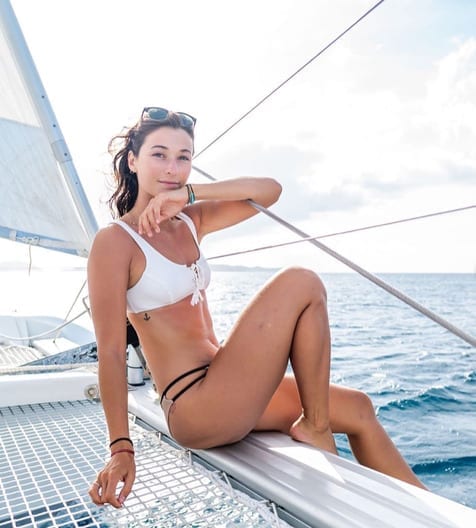 Do you have any tips for other interior crew looking to do the same?
I think it really depends on your skills and strengths. Be honest with yourself about what you really want out of your job. You don't want to go to bed each night unfulfilled.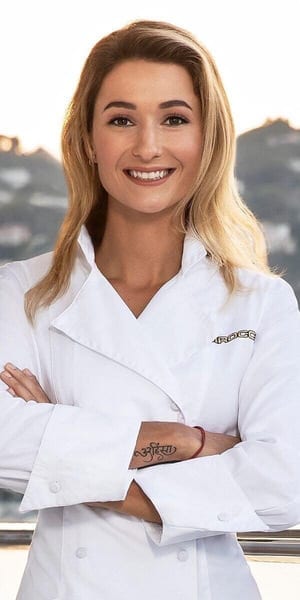 What are you working on right now?
I am not currently on a yacht. The last job I did was an owner's charter on M/Y Lady JJ out of Fort Lauderdale.  I am in the midst of launching an Online Superyacht Training Course with my cast mate Hannah Ferrier. I am currently looking for temp work, not a permanent contract.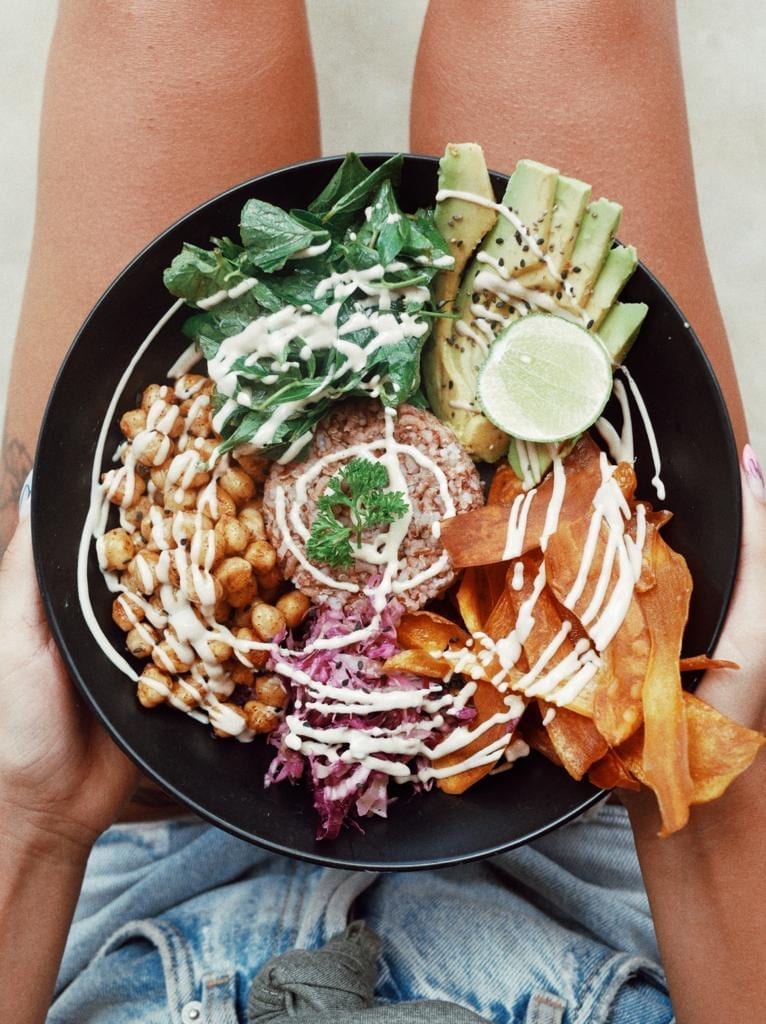 How would you describe your style of cooking?
I specialize in vegan/ vegetarian cooking! It is my favorite to eat and to cook. I love being inspired by a certain ingredient in the fridge or the grocery store. I have a very "off the cuff" cooking style. Sometimes I don't even know what I am going to make halfway through cooking. I love to be spontaneous and bold with flavour. I also love South East Asian, Mediterreanan, Georgian, and Italian.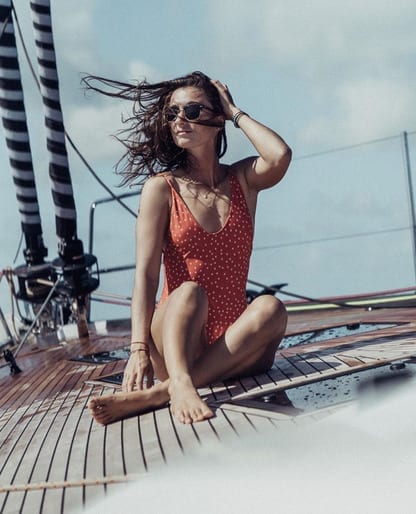 What has been the most challenging thing you have overcome in your yachting career?
Balancing my land and sea life. It is not easy to keep up with friends/ family/ significant others when you are on charter and busy. It's easy to get caught up in the bubble of yachting. Maintaining my physical health can also be a challenge. It's funny because I end up eating the worst even though I am in charge of the food! I think because I handle food all day I end up losing my appetite.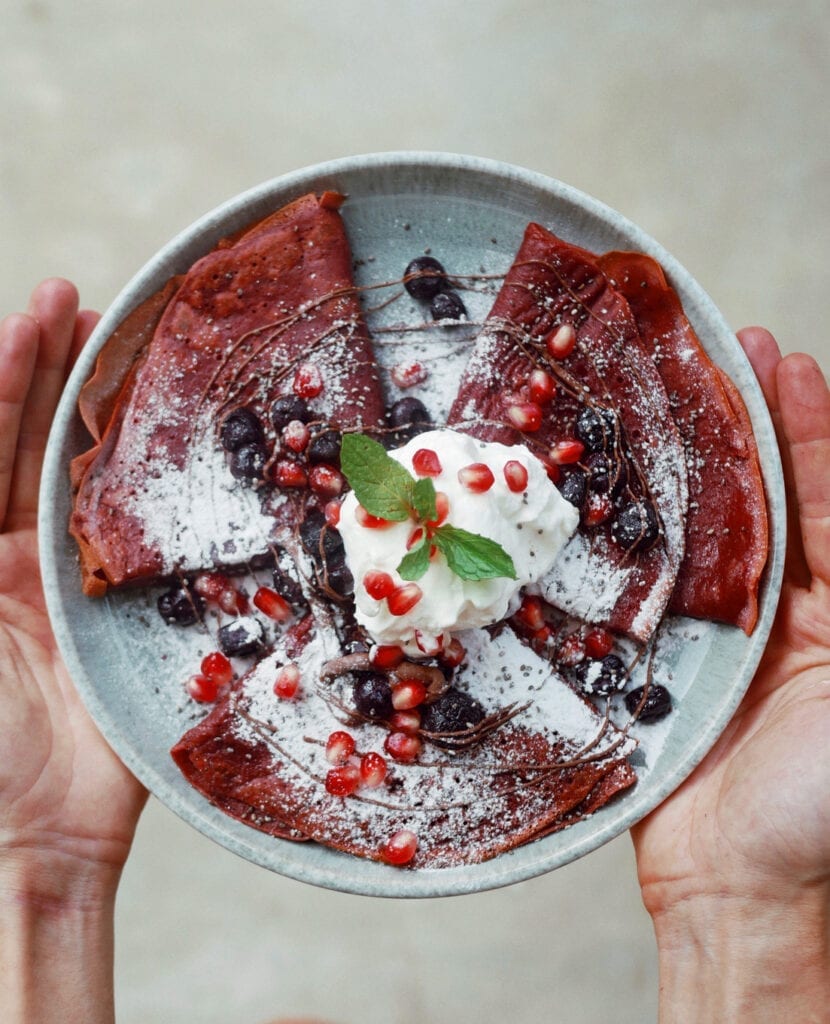 What advice do you have for new chefs coming into the industry?
Be creative and don't take criticism so harshly. It's so easy to get into your own head, and once you do its game over. Be confident in your abilities. And remember… even the best chefs in the world get food sent back. It's also important to note that you will always be a student of the culinary world, keep an open mind and absorb as much as you can from the people around you. The guy with a shack on the side of the road might be able to teach you something you could never learn in a book!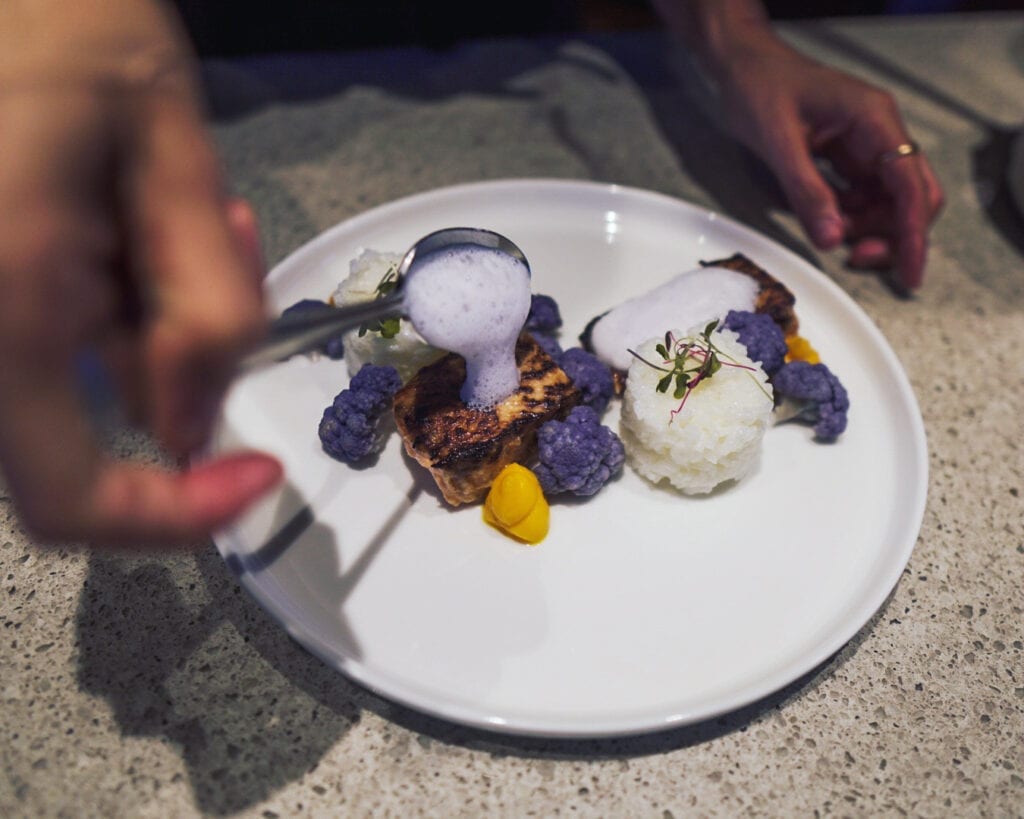 What restaurant chefs are you inspired by?
I love Chef Mellisa King, Anthony Bourdain, The ladies behind Smith & Daughters, Jamie Oliver.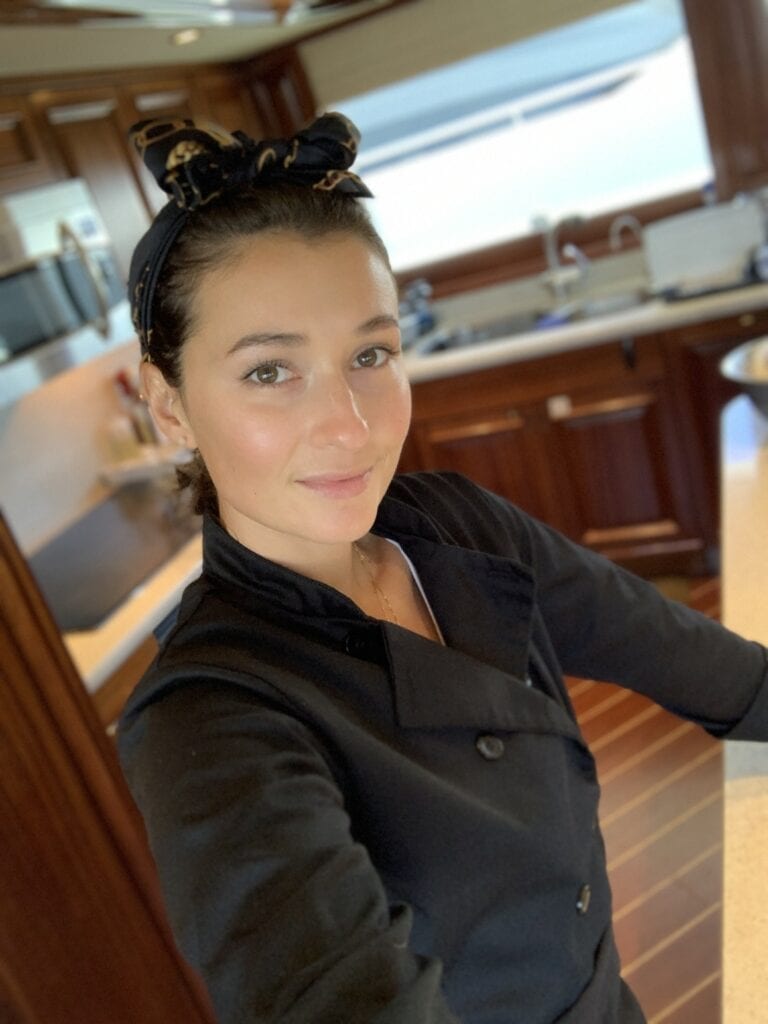 What are your favourite instagram accounts to follow for inspiration?
The Yacht Chef, Chef Leandri, Chef Owens, Private.Chef, Best of Vegan, The Foodie Takes Flight, Chef Markoo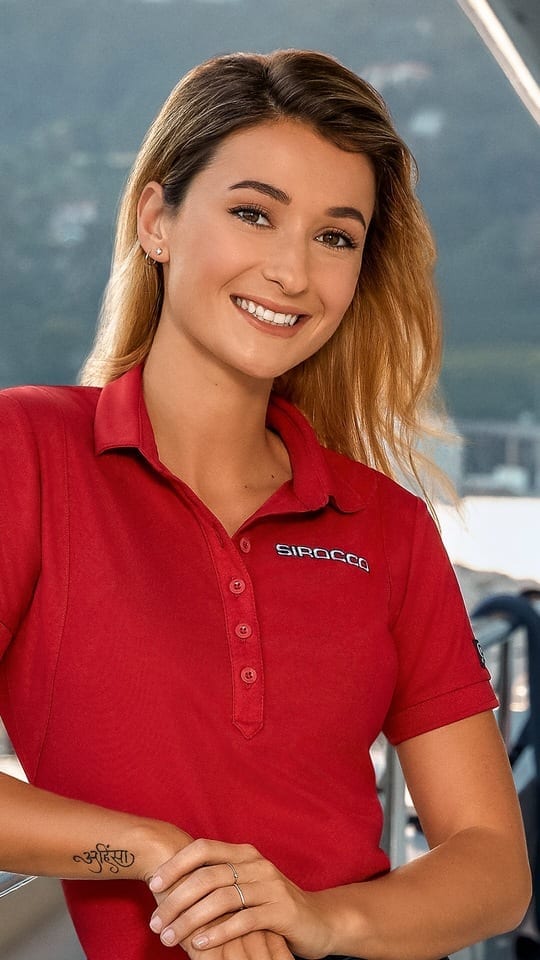 What was the below deck experience like?
I loved my experience because I loved my cast members. Of course, I wish that I knew I was going to be promoted to chef because I would have prepared myself more. I went from 3rd stew to chef in a matter of days and it was super overwhelming, especially because that was the biggest yacht (50m) I've ever worked on! For sure, I think if you are confident in yourself then I would recommend it 100%. I got to connect with so many amazing people and I would do it again in a heartbeat.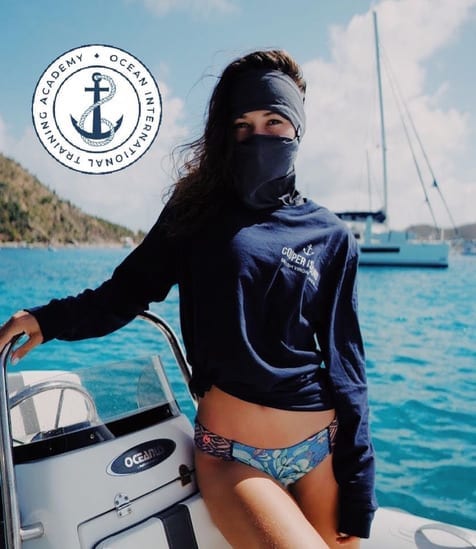 How has life been for you as a yacht chef, since the show aired?
I have gotten many jobs since the show! I have had to turn a bunch down since I had my business in Sri Lanka. It has helped my career a lot.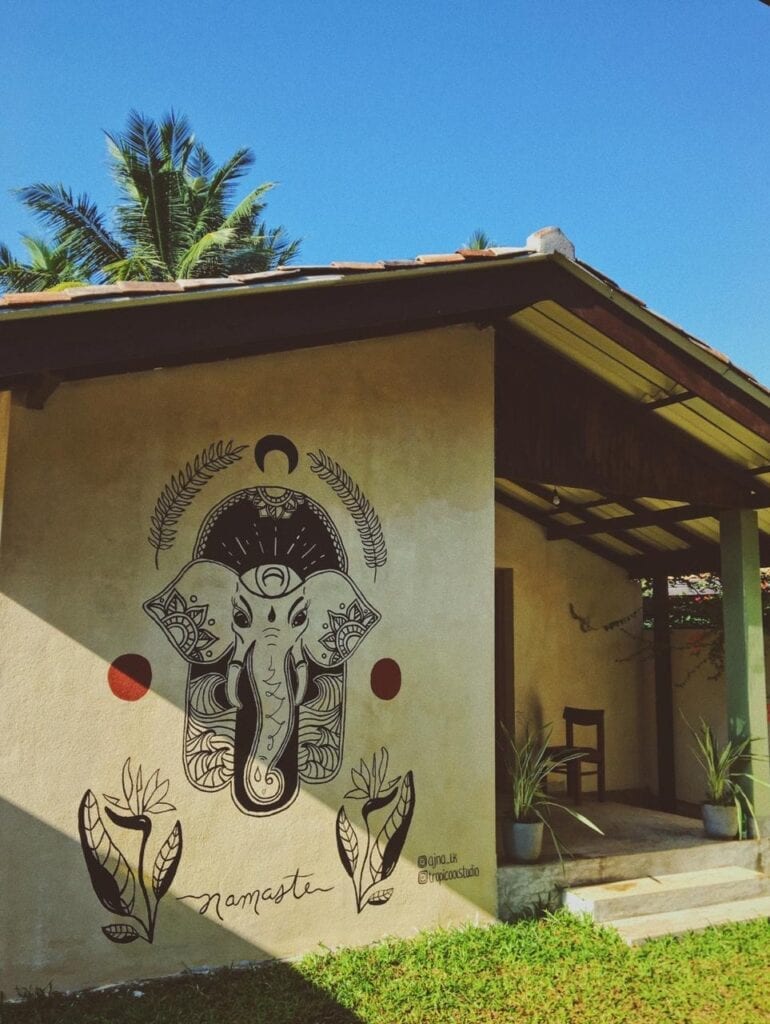 After Below Deck you went on to create Ajna, a yoga restaurant of sorts, how did that come about, and what is happening with it now?
Ajna was the universe showing me an opportunity and me having the courage to jump in head first and go for it. I built Ajna from the ground up. It is my first brainchild! It is a brunch cafe, coffee shop, and outdoor yoga studio in Sri Lanka. Unfortunately, this season we will not be able to open due to the COVID situation.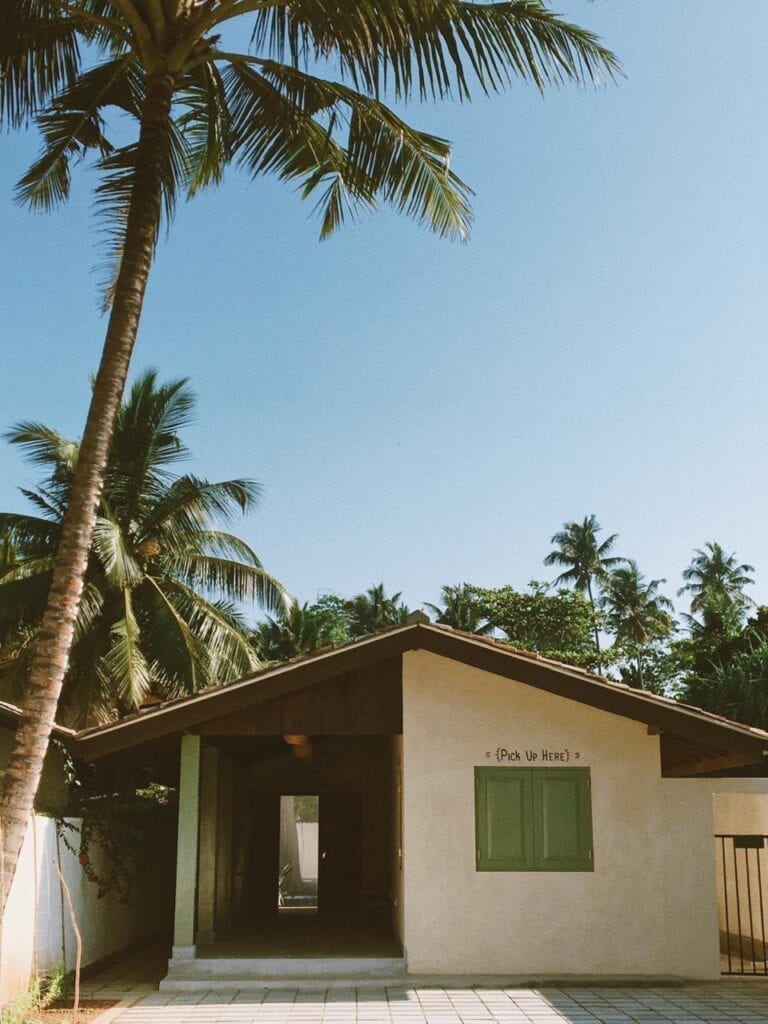 For more on Anastasia Surmava
Learn more her amazing business venture in Sri Lanka, Ajna.
Sign up for her training school for superyacht crew