We have spoken to many yacht chefs who have flourished as yacht chefs without any initial formal training. Being a self-taught yacht chef is just as respected in the yachting community. It takes hard work and actual passion to push yourself as a self-taught yacht chef. They usually work as solo chefs, with no one else to rely on, while also teaching themselves various skills as they go.
Ruthie Kallai is one such self-taught yacht chef who is sharing her story with us. Her food pictures on Instagram have delighted us for so long, we were so happy that she wanted to do this yacht chef interview. Follow her here.
Contents
Tell us about your first yacht job? How did you get it? How did the first trip go?
My first yacht job was as a chef/stew. Entering the industry, I saw that those roles were less competitive that stew jobs. I could cook well, so I marketed myself as a chef/stew. I wrote a 7 day "Charter Menu" with breakfast, lunch, dinner, apps and dessert of things I knew I could cook well. They weren't particularly fancy dishes, but they were meals that I knew people loved, like tacos and beef tenderloin.
A captain called me with an urgent opening for a "chef" in the Bahamas. I told him that I wasn't a chef, but a 'good cook'. I sent him my menu.
He called back, asking if I could cook everything on that menu. I said yes, but don't ask me to cook anything that's *not* on the menu. The very next day I was on a flight to the Bahamas. It was a 65' Sunseeker and I had 8 guests come on board for my first job ever. Thankfully, it was also all of their first time on a yacht, so they were happy with all of the service and food that week. That rolled into doing day charters on that boat out of Nassau.
For the first several years of my yachting career, I worked as a chef/stew, constantly refining my skills and working toward becoming the chef I am today.
What did you do before yachting, and what inspired you to make the jump into this industry?
I was down in Central America one summer during college. I was volunteering on a 40M, a 100-year-old steel-hulled sailboat that did backpacker trips through the San Blas Islands between Panama and Colombia. We had 4 crew and could take up to 20 guests.
This is where I really learned how to cook for large groups. That summer, I met a stewardess who asked me if I had heard about the yachting industry. As a farm girl from Oregon, I certainly hadn't. So I hopped online, read some blogs and saved several of the websites to the browser on my computer. I told myself that I was going to join the industry after college.
Instead, I got a boyfriend and a job selling copiers at Xerox.
A couple of years later, I was without a job or a boyfriend and I went to my first burning man. That's when I had the thought that it was time to try it out.
I remembered reading that November was a good time to come to Fort Lauderdale because of the boat show. That was just around the corner. I bought a 1-way ticket to Florida and ended up keeping my room in Portland for 6 months, just in case I wanted to come home at any point. If it didn't work out, I wanted to be able to go right back to the life I knew I already loved.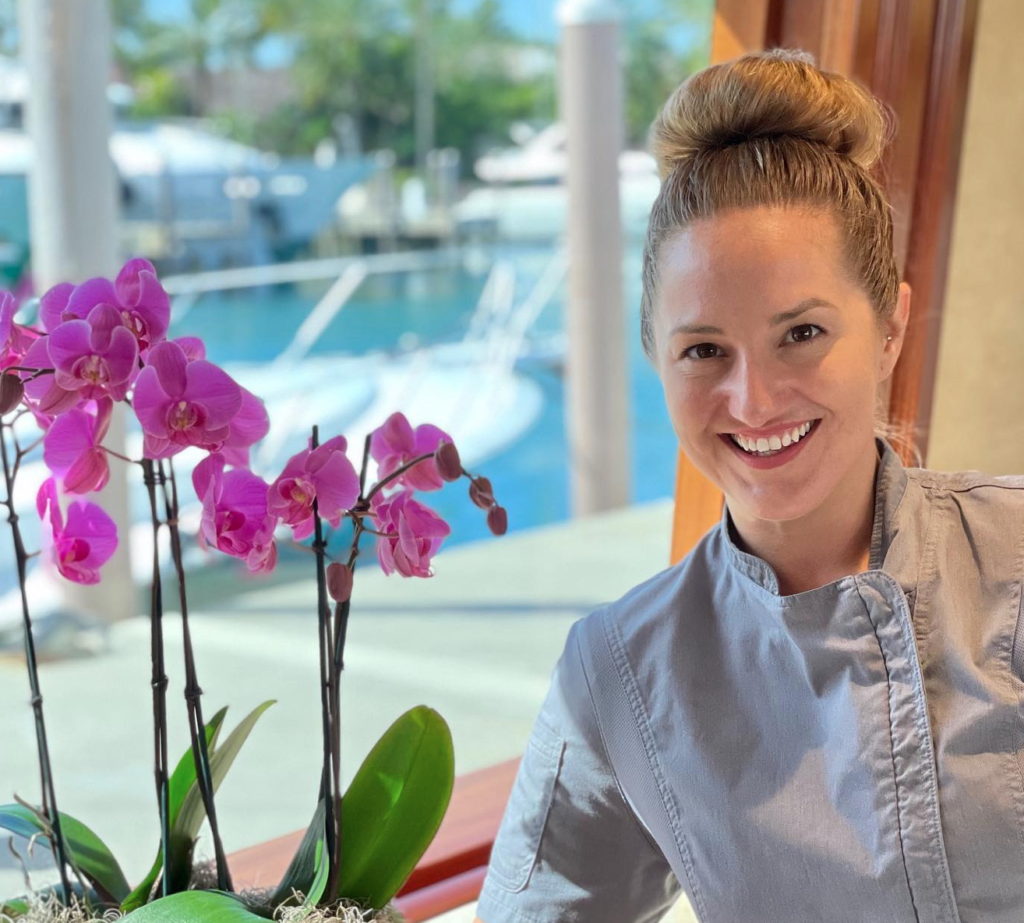 What is your formal chef background?
I'm a self-taught yacht chef and constantly on a quest for more knowledge. Food is an infinite field with so many possibilities. I feel like in this day and age, formal training isn't necessary. All of the information is out there. On blogs, cooking shows, social media, through friends and family. If you want to learn to cook, you can.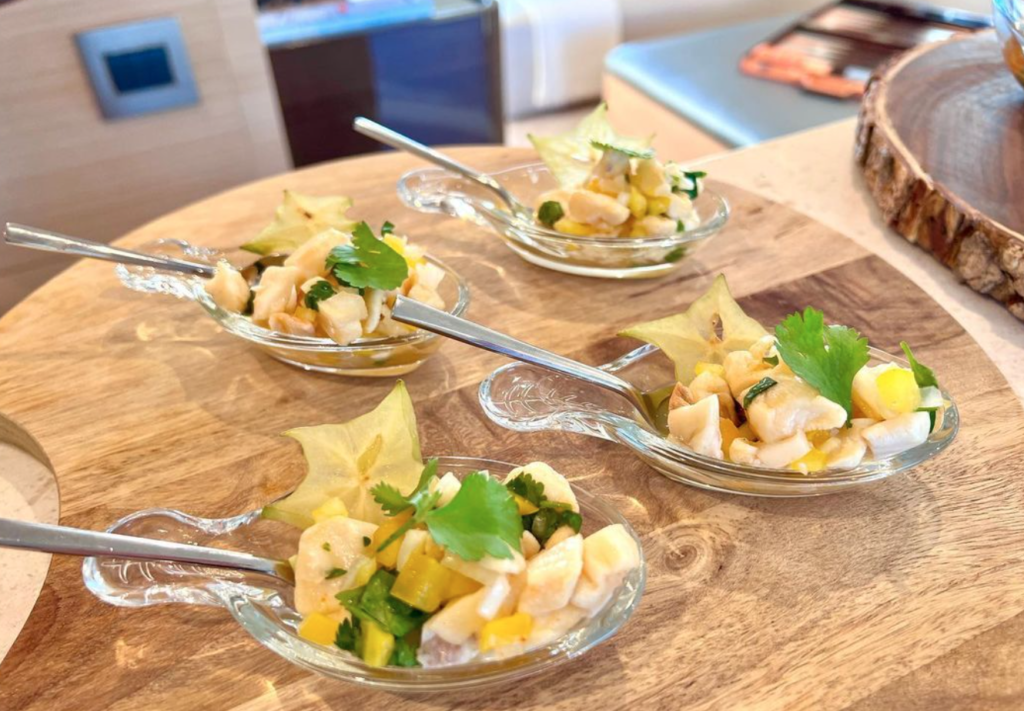 What is your current work situation?
Sole Chef on a 40M with 12 guests and 7 crew. I'm actually on my last full day of 2 back to back guest trips with a full boat. Feeling exhausted!
As a sole chef, what are some of the biggest difficulties that you face day each day?
Losing power in the galley while in the middle of a meal (happened last night). Refrigerator issues. Keeping delicate ingredients such as berries or basil fresh.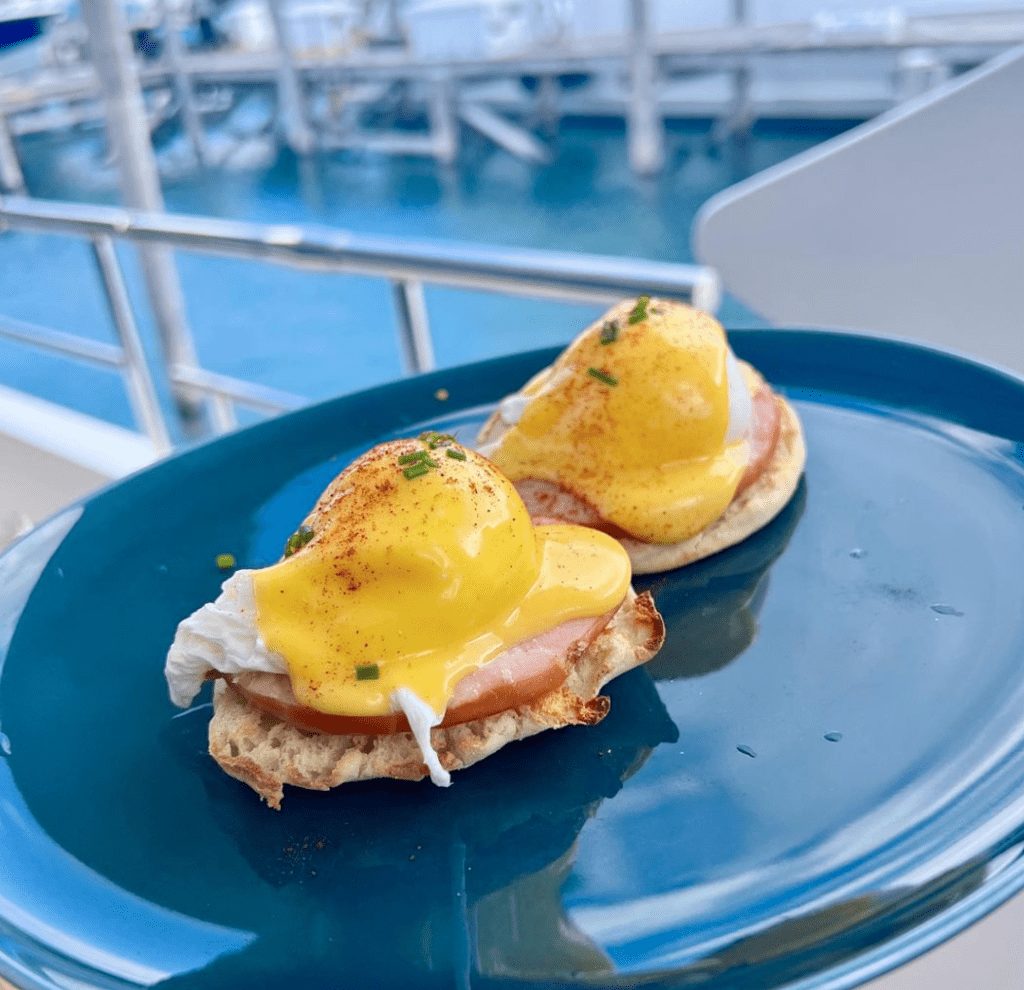 Do you have any great time-saving tips that you implement in the galley? 
Planning and preparation take me a long way.  I'm almost always perfectly on time with meals. 
Describe the lead up to picking up a charter in terms of galley prep
There's always a moment of panic buying.  I expect there to be surprises, and try to make sure I'm ahead of any requests once we've already left the dock.  In a way, I profile the guests as much as possible to anticipate what they may have left of the preference sheet. I make a loose menu to ensure I have enough ingredients.  In a perfect world, I'm able to prep desserts and sauces, but lately, there's been no time.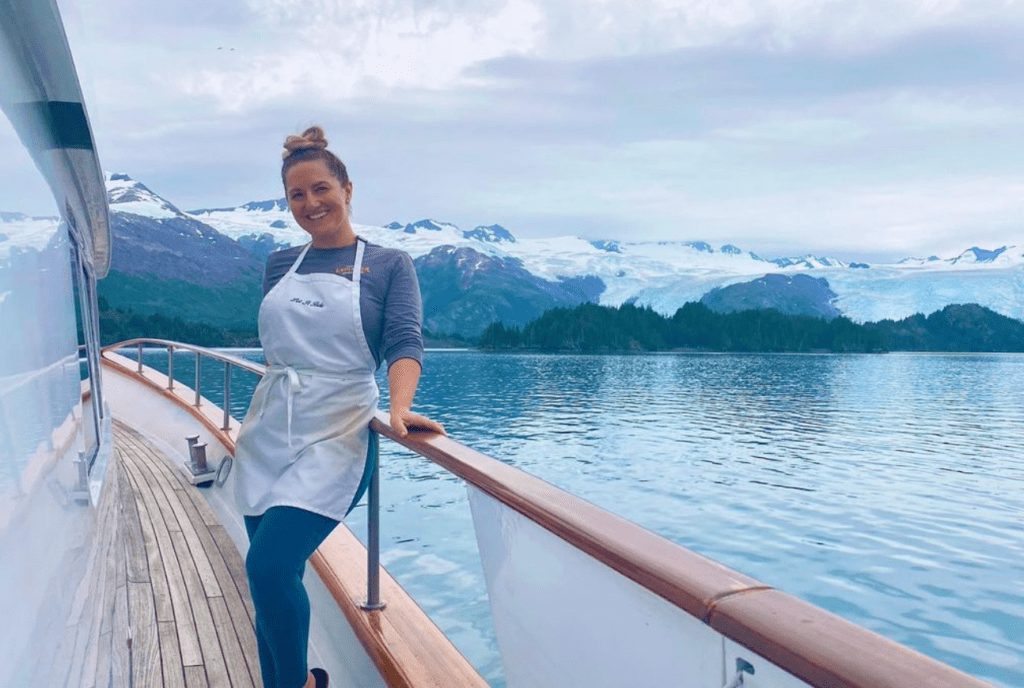 What are some of the most inspiring destinations you have travelled to as a superyacht chef?
Alaska! Wow
What are your favourite markets to wander through when you pull into a port?
Honestly, I often don't have the time or energy for any wandering.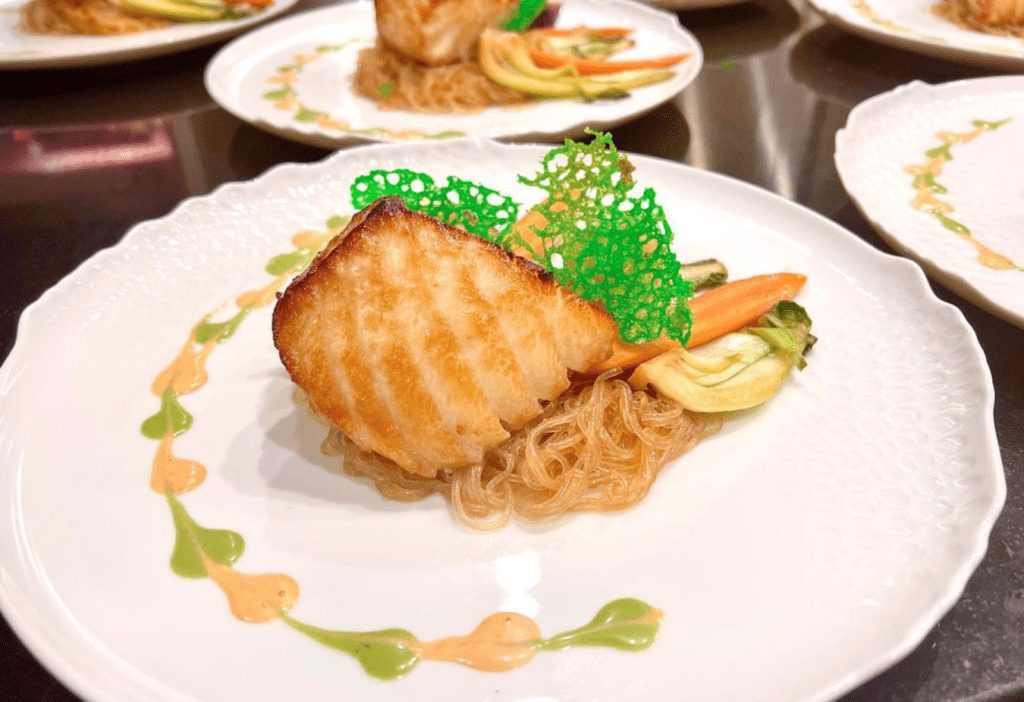 What would you say is the most exciting thing about being a chef in the super yachting industry?
It's all a bit exciting. The challenge of cooking in a moving galley with limited space and provisions, that's exciting. Looking out the window to see a wide array of wildlife and nature is also exciting. The occasional wild guest or crew keeps it all entertaining.
What has been the most challenging thing you have overcome in your yachting career?
Believing in myself and my capabilities. In the beginning, I struggled a bit with imposter syndrome, since I'm not formally trained. I've had enough positive feedback over the years at this point to know that I belong here and that I'm great at my job.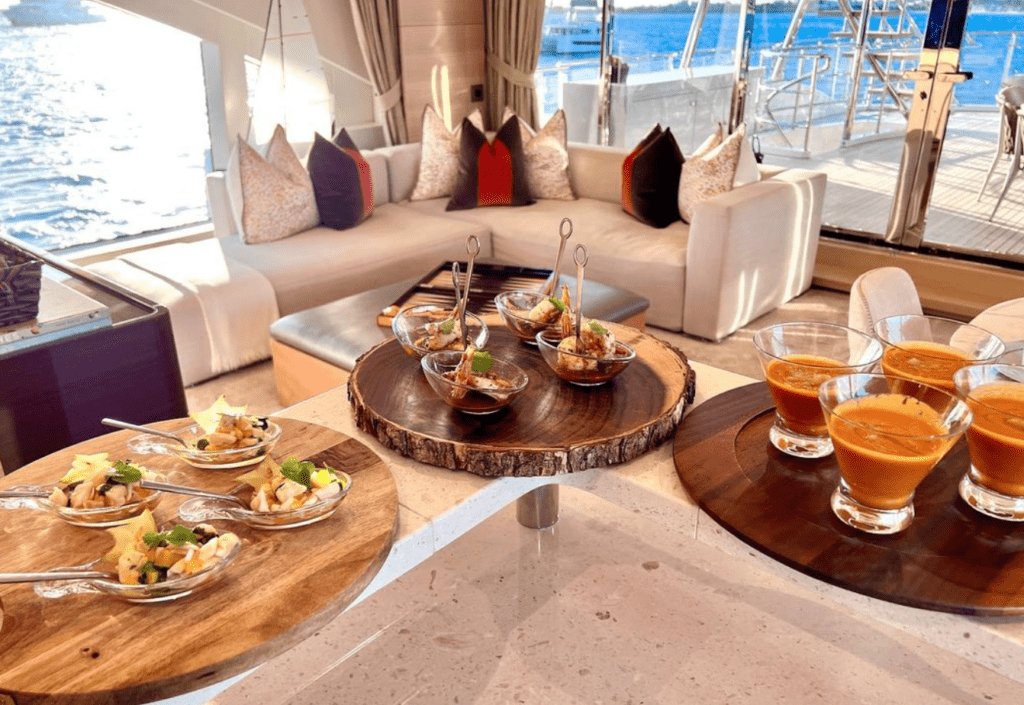 How is life on board a yacht different to your previous restaurant based work?
I've never worked in a restaurant, not even as a server.
What advice do you have for new chefs coming into the industry?
This job is all about on the fly problem-solving.  You must be adaptable and able to overcome each challenge with ease.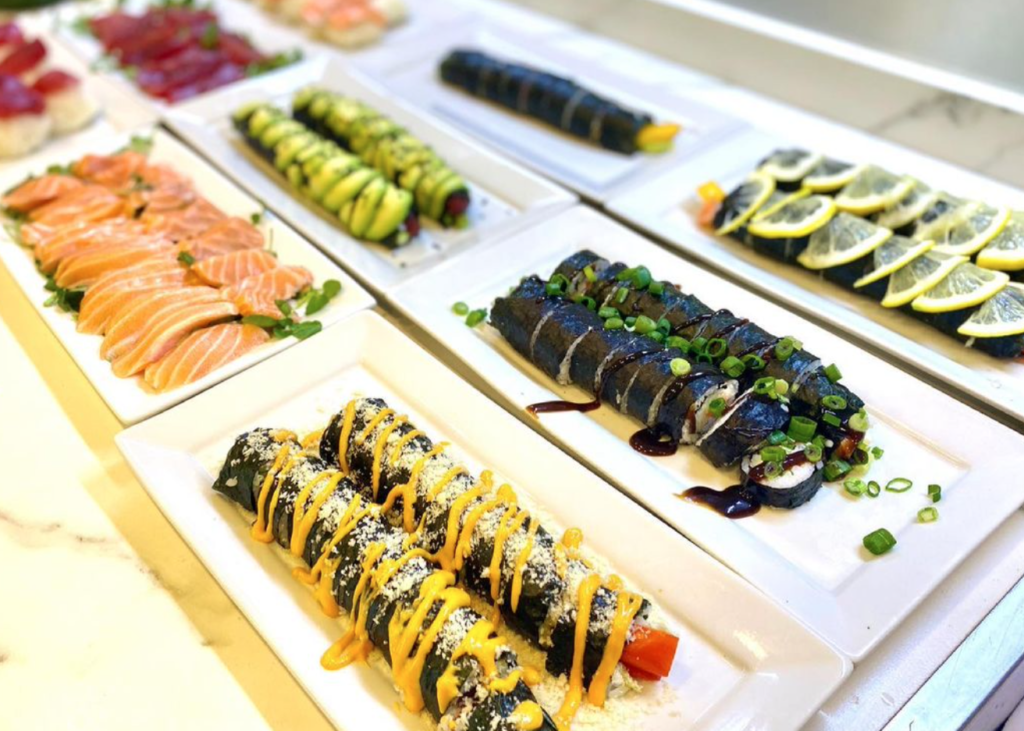 What were some stand out dishes from your recent season for the guests/crew?
One of my favourite dishes right now is seared scallops on top of coconut lime rice paddies with a lemon beurre blanc, hoisin sauce and asparagus. The flavour combination is incredible.
What were some of your galley highlights of the past season?
We celebrated a Sweet 16 birthday on this last trip.  I had some fun in the galley creating feminine and cute foods.  I made "Unicorn Pancake" platters during breakfast with all kinds of colourful superfood powders, and a very girly birthday cake.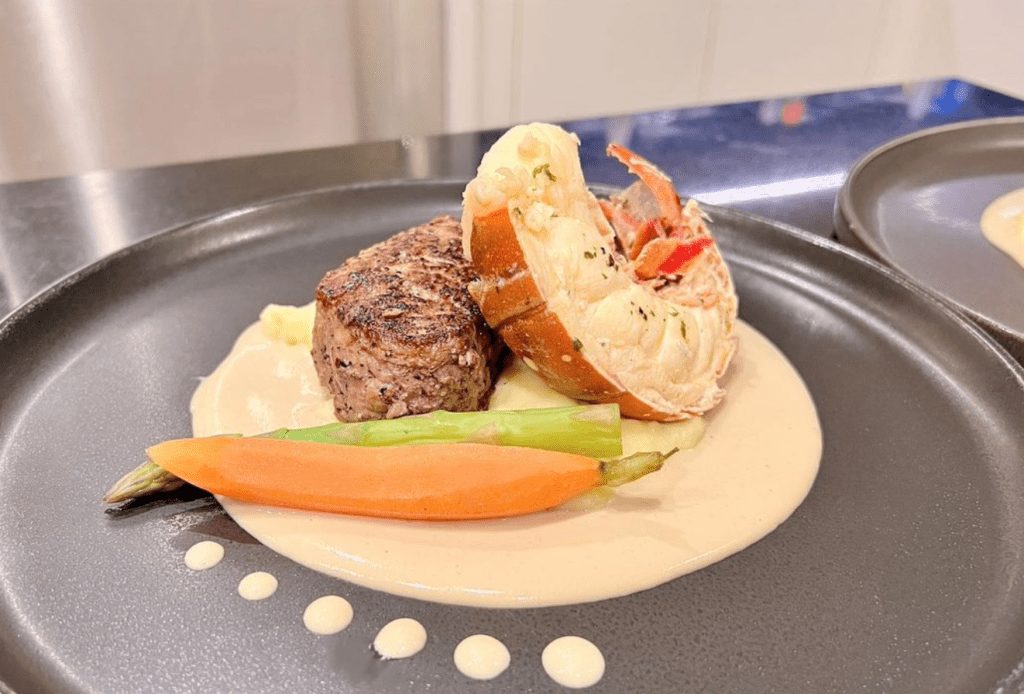 What has been the greatest achievement (or praise/feedback) you have had recently?
That I'm the best chef this boat has had (I've gotten that on several boats).
What restaurant chefs are you inspired by?
Yotam Ottolenghi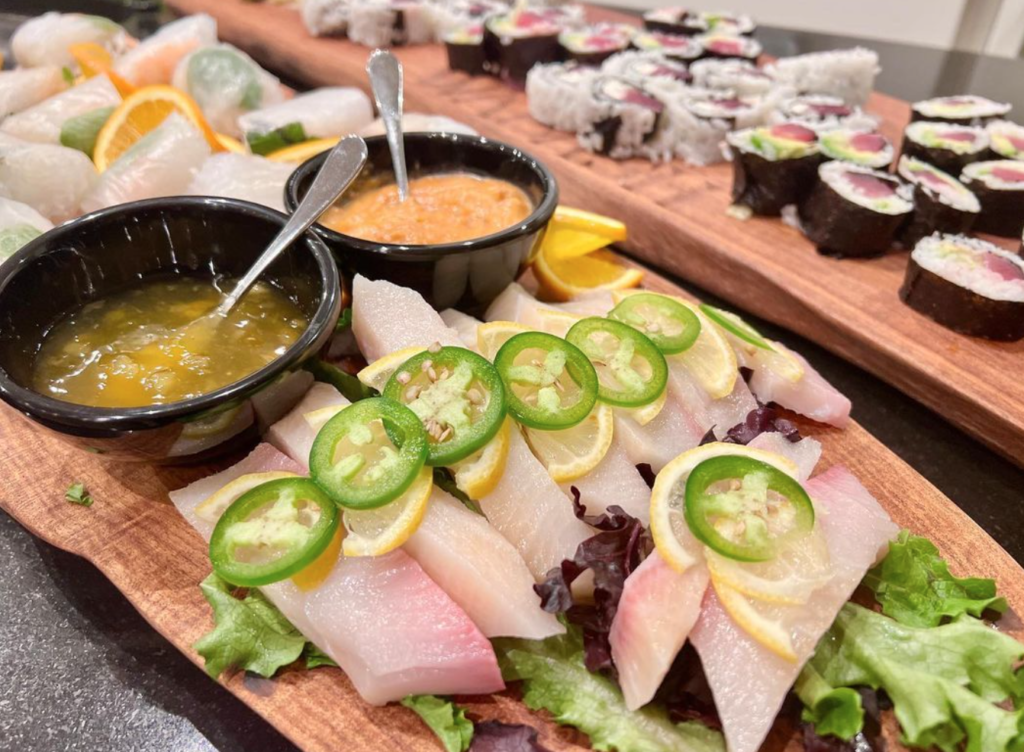 Favourite…?
Protein to work with? Seafood
Vegetable to work with?Zucchini and Cauliflower
Cuisine to cook? Mediterranean
Service style? plated/buffet?If it's over 10 guests, family-style every time. Under 10, I love creating beautiful plates.
Crocs or Birks?Neither
Med or Caribbean?Caribbean
Charter or private?Charter baby $$$
Under 50m or over?Under
Port to be based in? Miami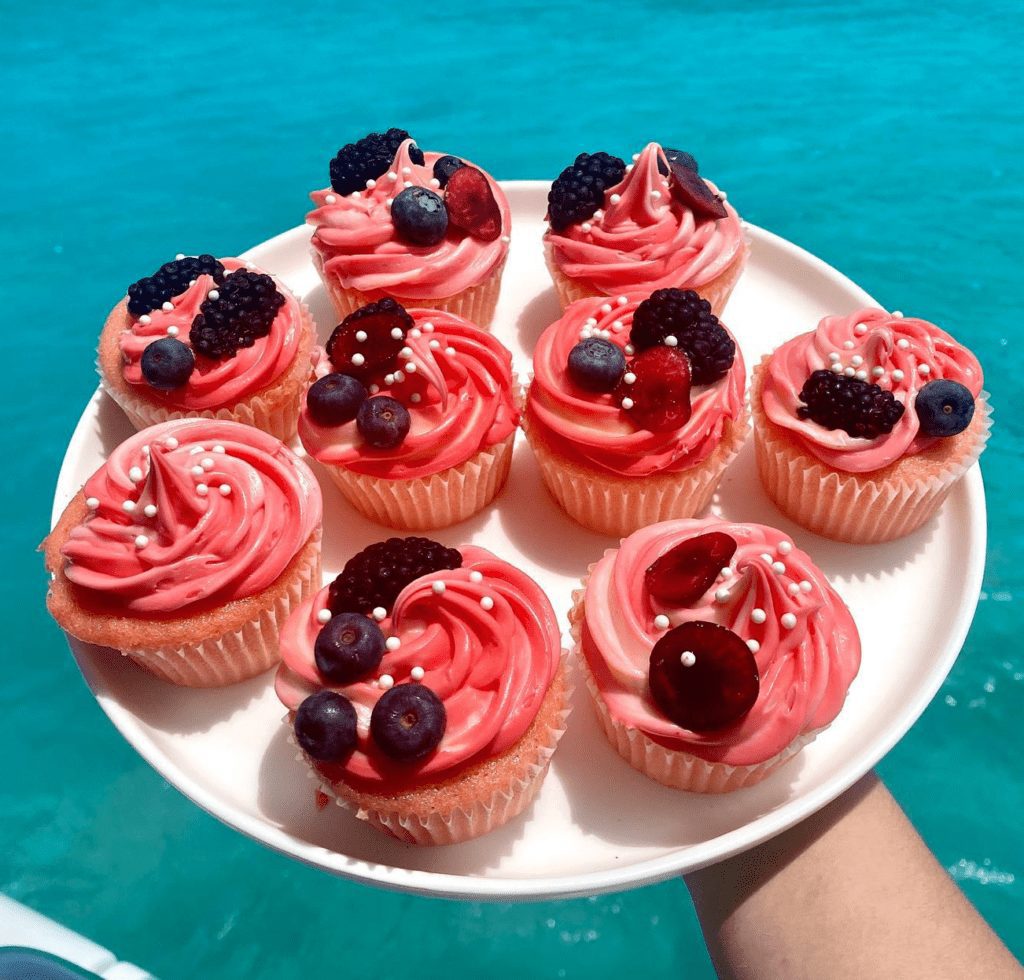 What was your favourite yachtie memory from 2021?
Buying a home 🙂
If you had to survive on one nationalities cuisine for the rest of your life, what country would it be?
Peruvian