AWIN Sustainability.
The buzzword of the year has been following me around like the grim reaper. As the current chef on a sixty-three meter sailing yacht, the responsibilities of provisioning, preparing, presenting, and discarding food are mine. As chefs in the industry know, this is part of the job description. From the moment food is ordered to the moment it hits someone's stomach or the bin, I am thinking about the impact my choices have on the boat, the people aboard, and the world surrounding us.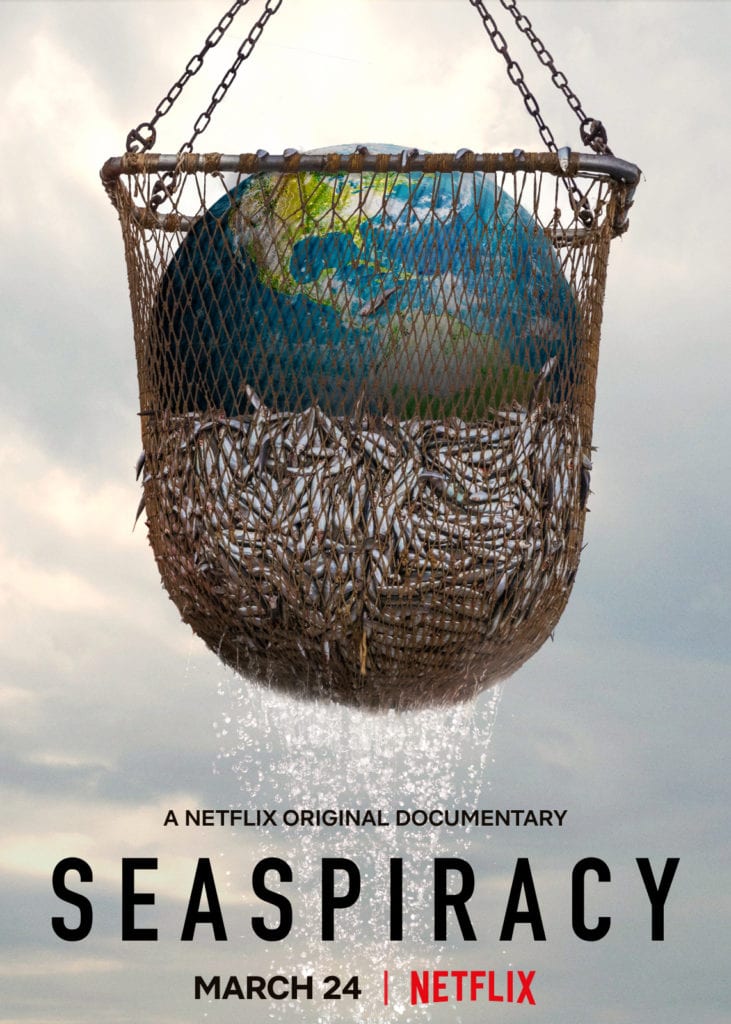 After watching documentaries like Gamechangers, Kiss the Ground, and What the Health, reading countless books like "The Omnivore's Dilemma" by Michael Pollan, "How to Avoid a Climate Disaster" by Bill Gates, and let's face it, "The Lorax" by Dr. Seuss, I became intrigued.
While following dozens of plant-based, zero-waste chefs, food bloggers, and do gooders on social media, I prepared to march into battle and make my yacht sustainable.
Go ahead, you can laugh.
I introduced vegan lunches, got rid of single use plastic, bought reusable containers to fill up with bulk-purchased products, and even made homemade oat milk for the crew.
After a big day of sustainable shopping, I walked back to the docks to see our neighboring motor yachts hauling sixteen cases of Fiji water onto their vessel as they prepared for passage to where? Fiji.
How can we make changes?
It's easy to get despondent in this industry when you're trying to make changes. It's hard to shake the status quo, especially when we all live in our little microcosms.
These actions are a drop in the bucket, but there is that incredible ripple effect. I suppose that's why I'm writing this now. It's not going to be easy and it most certainly won't feel worth it when one of your crew complains that they have to eat leftovers, despite those leftovers being wagyu tenderloin.
I believe that because of the COVID-19 pandemic and the buzz around this word "sustainability", the yachting industry is changing. We have the ability to choose a shift for the better.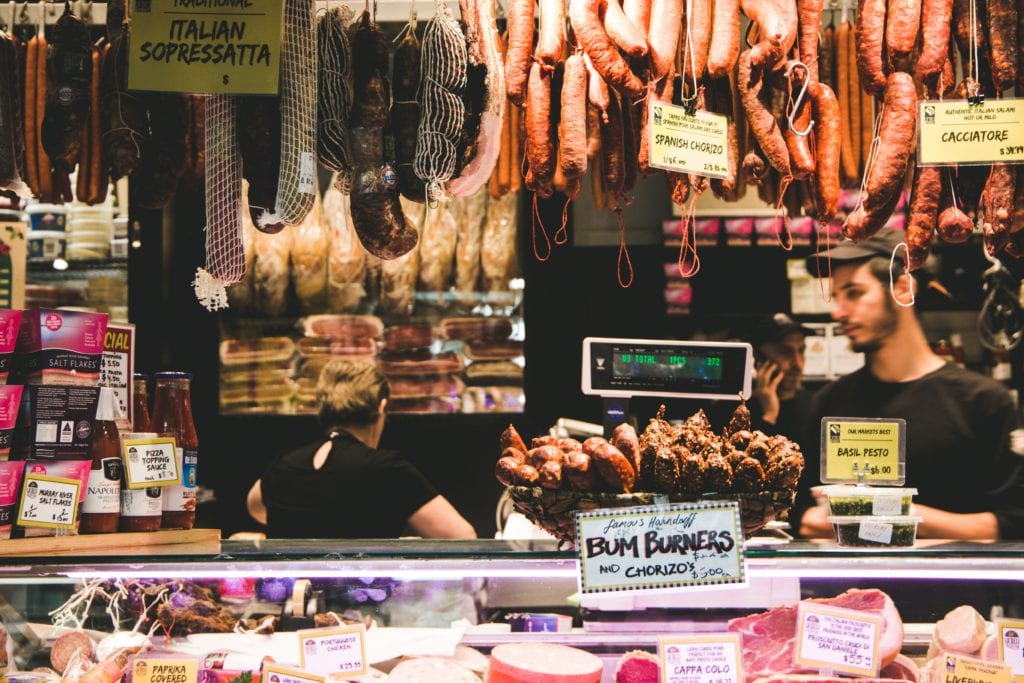 Sustainability through shopping locally
One of the benefits of being a maritime chef is that we are feeding many more mouths than your average family, and naturally, we have a larger footprint. We also have much larger budgets.
When I arrive at a new destination, my first priority is provisioning. Finding out where I can get the best quality and largest quantity of food, as well as the most convenient way to get it, are crucial. During the days or even weeks before arrival, I send out emails, make phone calls, contact other chefs who have been at the location before. I also consult this page (shoutout to the Superyacht Chef) to find my best provisioning options.
I prioritize local businesses before reaching out to bulk suppliers. Yes, it's easier to go to an ordering website that has everything itemized and priced, click what you want to add to your cart, and drop $2,000 in 20 minutes. But the benefits of working with local suppliers far outweigh the convenience of those massive corporations.
When you source locally, you can ensure higher standards by working directly with the managers or owners. In addition, customer service from local businesses cannot be compared to dialing a corporation and getting put on hold while you're trying to prepare lunch for twelve.
Time is the most valuable thing a chef has (other than saffron or jamon Iberico). Finally, working with a local business immediately indoctrinates you into the community. When you help one farming family, they help you by connecting you with a dozen other people like butchers, coffee roasters, or bakers. You get the best that area has to offer, not only in terms of food, but in terms of relationships.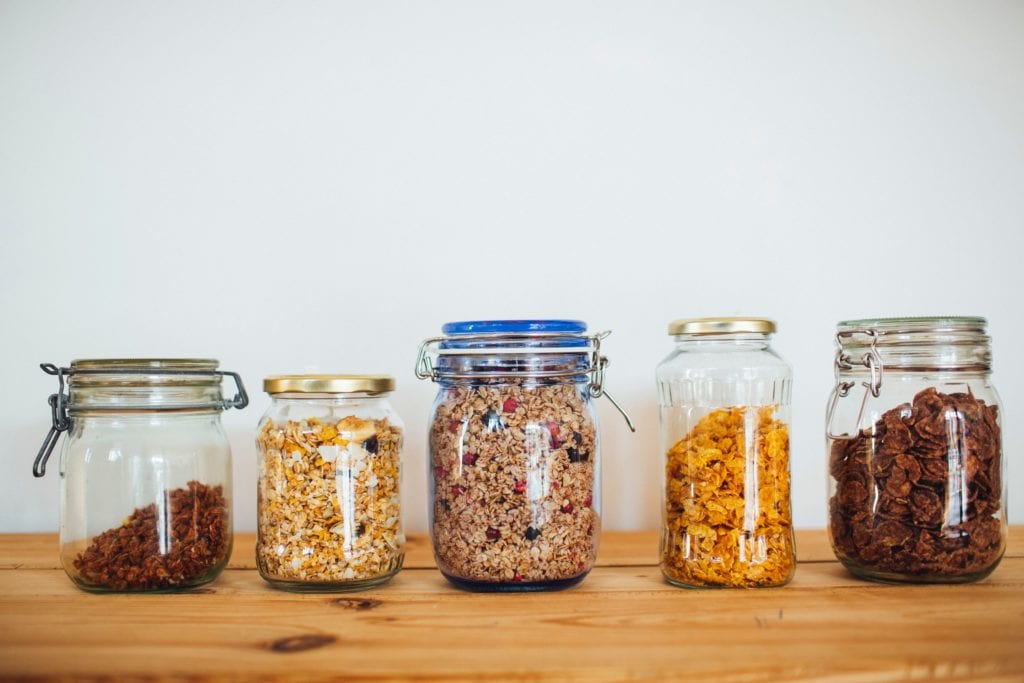 Less plastic, more sustainability
Another sustainable practice I've introduced to the boat is producing less waste. Because we are working with those small businesses, I ask them to use as little packaging as possible and to deliver the products in reusable plastic crates, which we then transfer into our own massive shopping bags and load aboard.
I buy things like honey, peanut butter, and nuts in bulk and refill containers for crew use rather than throw away jar after jar. Honestly, I cannot sing the praises of bulk food stores enough, especially because they aim to source their products from local growers.
I even buy cleaning products in bulk and try to use the tried and true hot water and distilled vinegar where I can. Like most yachting vessels, we have a slop bucket used by the entire crew for biodegradable waste and our marina allows us to dispose of that through the cities composting program.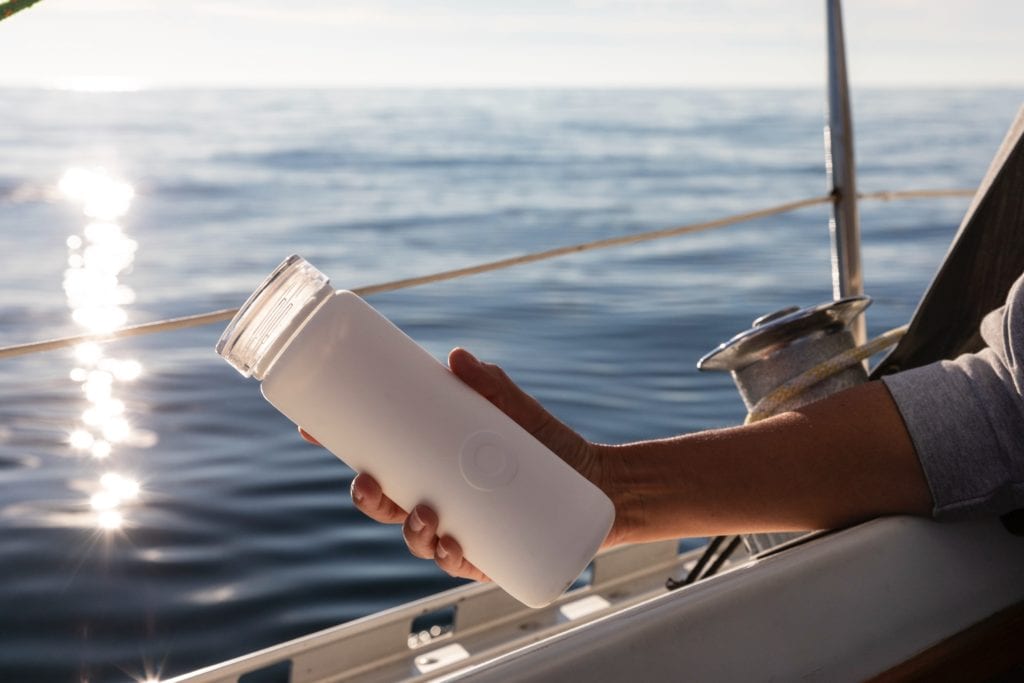 Reusing food
Finally, the dreaded L word: leftovers. I've heard horror stories about crews who absolutely refuse to eat anything after it has been served once. I don't know their mamas, but mine would send me to school with what we had for dinner the night before instead of making a PB & J. Waste not, want not. I put leftovers in tupperware and into the crew fridge for anyone who has midday or midnight munchies.
It is easy to reuse vegetables in soups and put meat into pies. I even did a miniature education course with the crew about how long cooked meat and vegetables last in the fridge (3-5 days!) so that I wouldn't keep getting the dreaded question "Is this still…good?". Yes, and it's great for the planet too.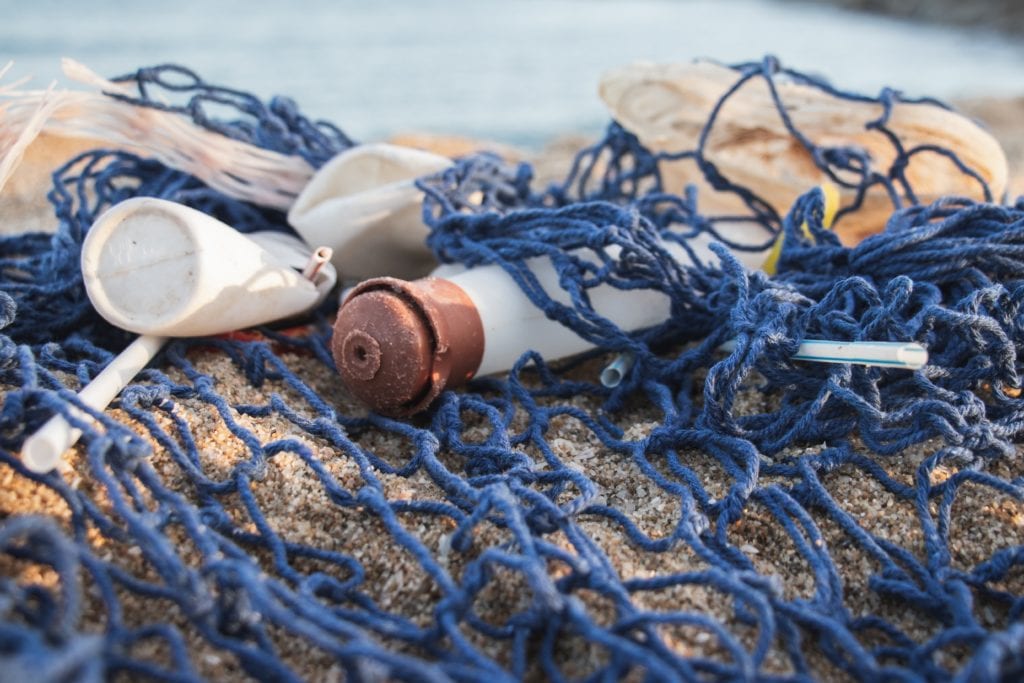 Go plant based… or try to reduce animal protein consumption
Finally, there is the plant-based battle. You can't force crew to be vegan, trust me (although I have encountered a few boats that aren't even allowed to bring gluten on board which is kind of crazy/cool). But as chefs, we do have the power to educate crew about nutrition.
I've been making vegan lunches for the crew almost every weekday and using lunchtime to educate them about the amount of protein in lentils, how much vitamin D is in mushrooms, or how many different ways you can prepare cauliflower. Food is medicine and it's how we as chefs express our creativity and care for others.
Why not teach them how to take care of themselves and the planet in the process? When I serve meat, I do not buy prepackaged cuts from the store. I provision from local butchers and fishmongers and I ask exactly how they procure their animals. If their methods aren't clear or responsible, I find someone else to work with who can be.
Most of us are familiar with the issues surrounding the meat and dairy industry. With the recent release of the documentary Seaspiracy, now the fishing industry is the target.
If you research going plant-based, concerns about pesticides and water consumption (to name a couple) deter you. As chefs, we have a duty to the mouths we feed to provide a nutritious, and hopefully delicious, meal. But I'd like to take it a step further. We only have this one planet and we are the stewards of it.
How can yacht chefs make a difference
Chefs especially can influence awareness of the plight of our food systems.
Our actions can guide decision-making on many levels and determine what will continue. When we refuse to participate in convenience-based consumption, we can choose to support the small guys. The farmer whose family has passed down seeds for generations, the butcher who knows his animals by the patterns on their fur, the best friends who started a bulk food shop down the street are the worthy recipients of our patronage.
Each step can make an impact on how we eat and how our planet survives. The yachting industry may seem slow to change, but if we've learned anything from back to back guest trips, we're quick to adapt. I encourage you to use that skill and shake things up.
You never know where that ripple will flow.
Read Lauren's other pieces: How crew food can make us better chefs and Fiji, Port Denarau Guide