Yacht Chefs come from a range of backgrounds. Some come straight out of culinary school, while others earn their place in the galley through years of working in restaurants. Other chefs have started their galley career by working on deck or as a stew first.
But yacht chefs often also have a catering background. Just like Chef Dan Griffin, and American chef who jumped from culinary school to restaurants to catering before finally landing in yachting.
Table of contents
How did you get into being a superyacht chef?
Before working in yachting I worked in catering, I was asked to do catering on a yacht while doing the job the crew encouraged me to get my STCW and pursue working on yachts full time. I never realized how big yachting was in Fort Lauderdale. Of course, I was hooked immediately and have not looked back. I still do catering and some estate work when I am in town but yachting is my main source of income.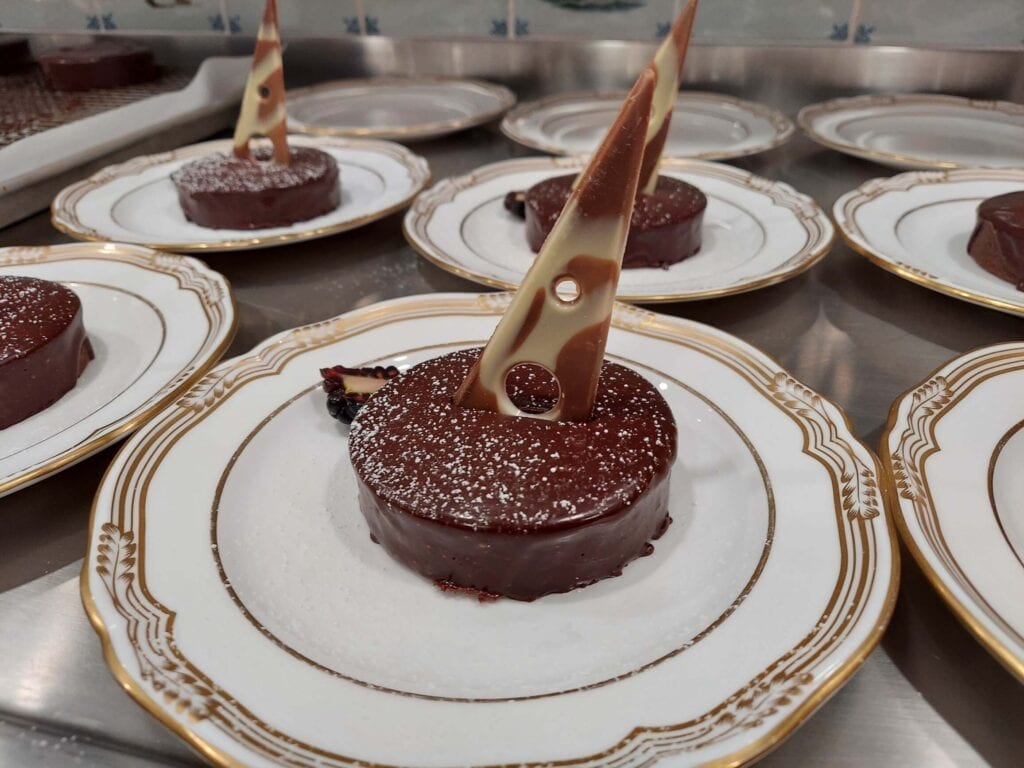 What is your formal chef background?
I attended the art institute of Fort Lauderdale. I got my start in restaurants at the age of 15. Funnily, I always thought the chefs were the coolest and loved being around the kitchen environment.
So, I began working the fry station at 16 and eventually worked my way up to the sauté station. I worked in restaurants for 7 years before going to culinary school.

What are you working on right now?
I'm freelance now and based in Fort Lauderdale. I predominately work in the Bahamas and Caribbean.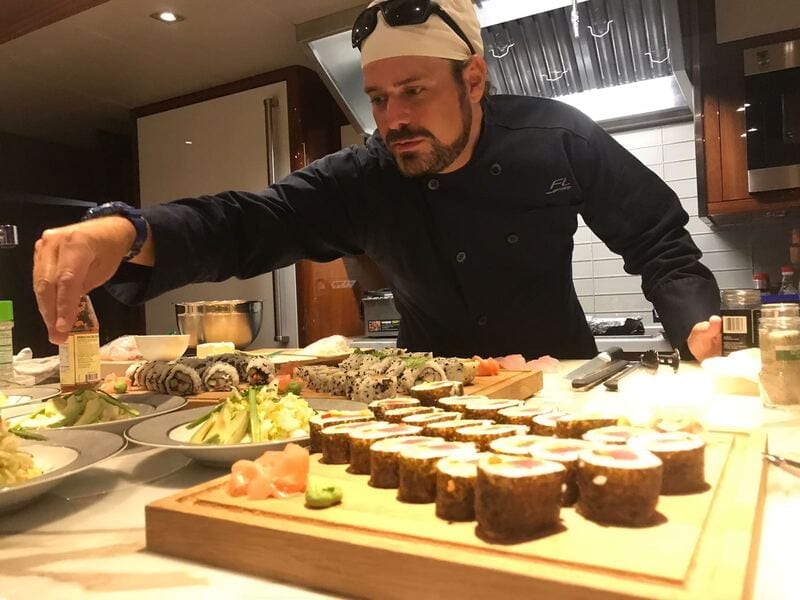 As a sole chef, what are some of the biggest difficulties that you face day to day?
The management of fresh produce. Especially while on a trip because provisioning is not always an option.

Do you have any great timesaving tips that you implement in the galley?
Prepare your gally the night before. What I mean by that is mis en place all of the equipment you will be using first thing in the morning. If you are baking measure all your dry ingredients or if you know you will need to soften the butter pull that out the night before.
Also, I like to start a trip with at least three desserts prepped.
I will have Crème Brule's and a couple of cakes already made. It's not uncommon to be asked to make an impromptu birthday cake so it's a huge asset to have one ready to go.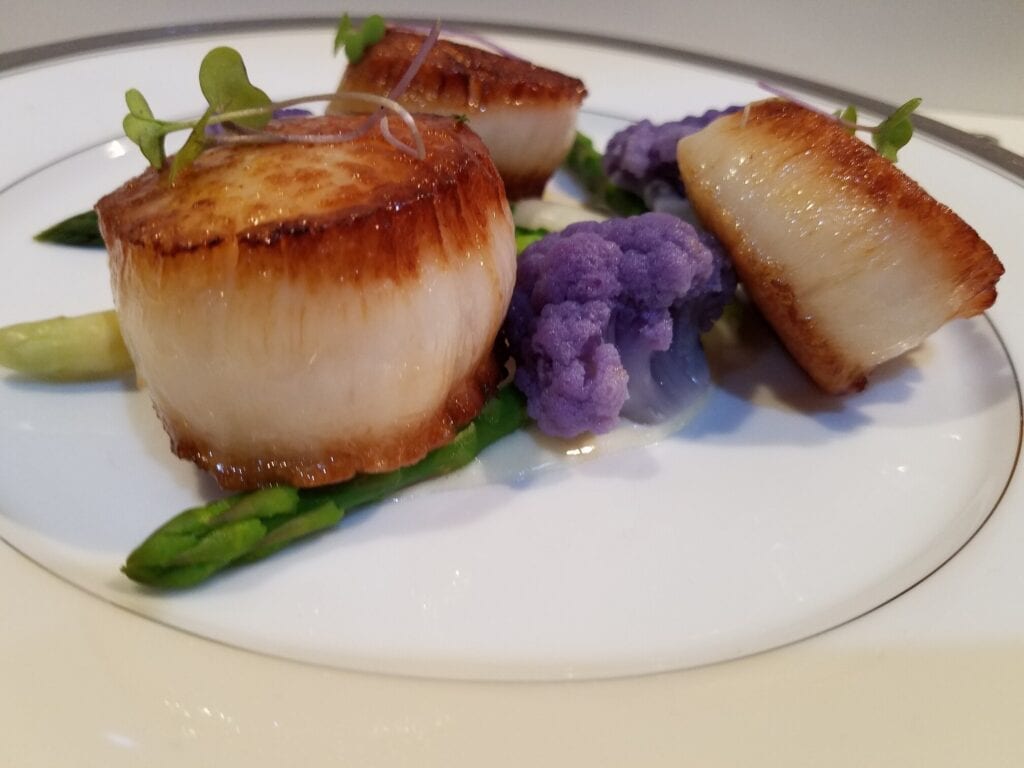 What does a normal day look like for you on charter?
I wake up at 5:30 a.m. to bake fresh bread. For breakfast, I offer a special of the day as well as a continental spread. Immediately after breakfast, I begin preparing crew lunch.
For the guest lunch, I offer 2 to 3 options. I have found they appreciate that. It is hard to expect everyone to eat the same thing so providing options is a great way to keep everyone happy.
After lunch I try to take a half-hour break, I do canapés for cocktail hour and dinner is 3 to 4 courses when I'm done cleaning and prepping my galley I write my menu for the next day, I'm usually ready to go to my cabin at around 11:30 p.m.
What are some of the most inspiring destinations you have travelled to as a yacht chef?
The Exumas and the Virgin Islands are the most beautiful places that I have ever been to. Mexico was a great inspiration as well. I got the chance to work with a wide variety of fresh produce and dried chiles.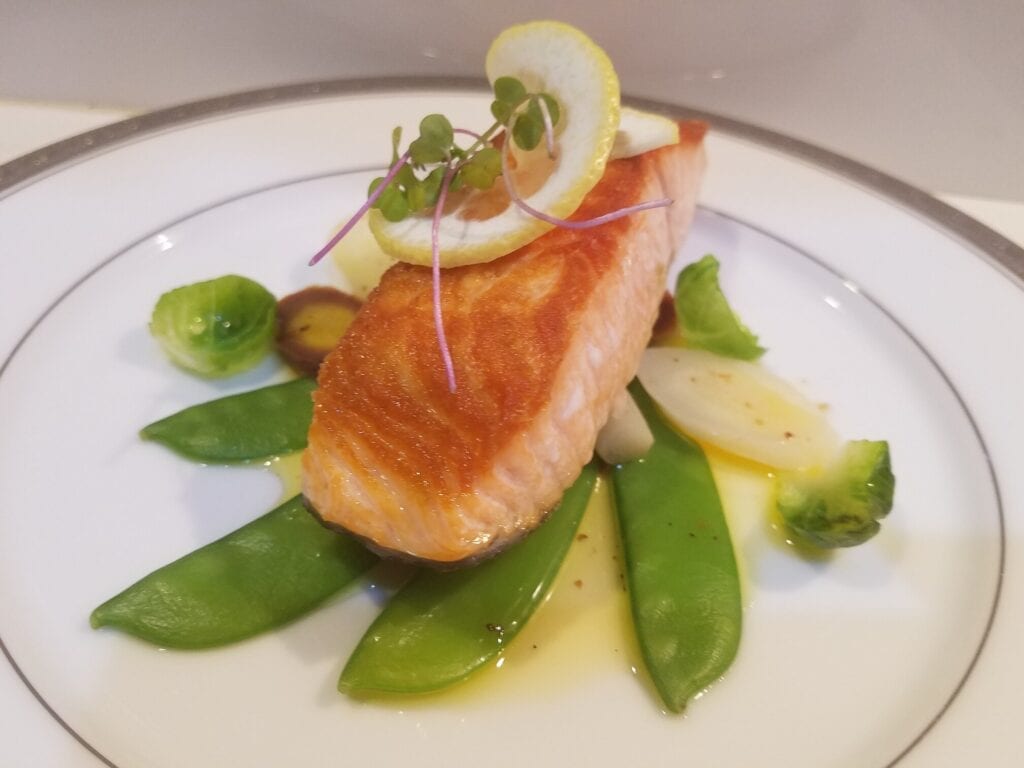 Do you have a favourite memory of yachtlife so far?
On a day off I got to swim the grotto at Staniel Cay, the grotto was filled with tropical fish and the light was shining in perfectly, I have seen it in movies before and had always wanted to go there.

What has been the most challenging thing you have overcome in your yachting career?
Being away from home and missing special occasions. I don't mind working hard and for long periods of time. It is what I have always done.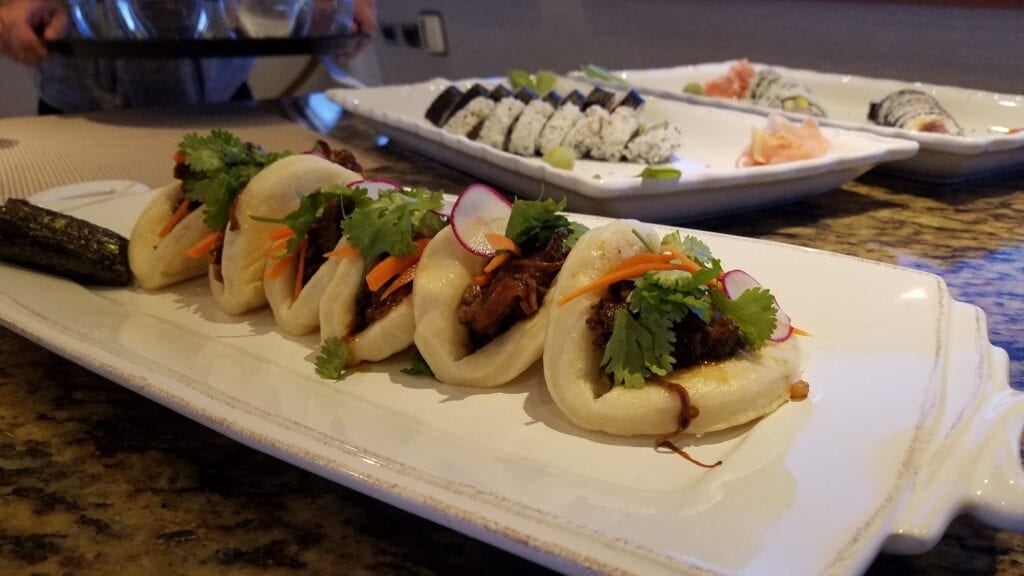 How is life on board a yacht different to your previous restaurant jobs?
Not working with a team and being responsible for every meal, the fact that you are expected to know how to do everything, you can't be one dimensional, you need to be diverse and be proficient in many techniques. As a chef, you are only as good as your last meal so you need to deliver amazing food every day.
What advice do you have for new chefs coming into the industry?
My advice to new chefs is to be compromising and understanding of other crew members, be flexible and expect plans to change, also understand that it is not about you it's about pleasing the guest.
The crew are just as important as the guests be sure to take good care of them. They will appreciate it and you will see great boat moral.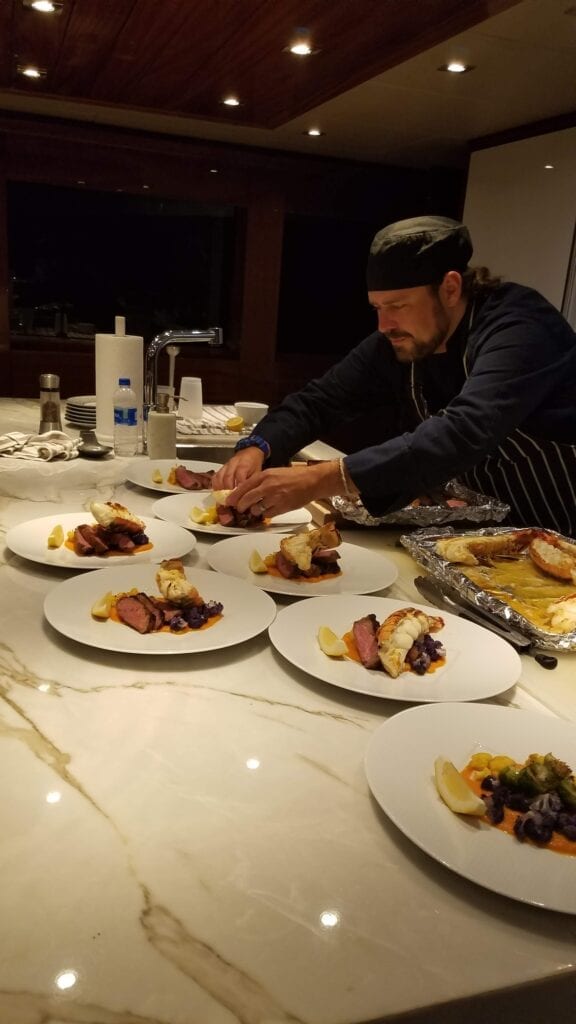 How did you get your first yacht job?
I got my first yacht job through a good friend who introduced me to a captain. I interviewed and a couple of days later he asked me to do a charter. While I was on charter I remember feeling stressed and excited at the same time, I did not know what to expect.
Luckily it was a tandem charter with another yacht. The chef on the other boat had been in yachting for over 15 years and was especially helpful and easy to work with. On the last day of the charter, I was offered a fulltime position, I happily accepted and I worked on that yacht for 3 years. When I look back to that first trip, I realize how far I have come.
What resources have you used to develop your skills more while at sea?
Following other yacht chefs on social media, self-educating through cookbooks, food programs and online videos. Also asking the crew what are their favorite dishes and what other chefs they work with have made.
Consulting my peers helped me get better as a chef. Living aboard with others has taught me how important it is to respect each other and be considerate of each other's needs and wants. Besides working together, we are living together.

How would you describe your style of cooking?
Classic international food with some fusion. Most guests I have come across enjoy healthy identifiable food. Younger guests enjoy a more creative and progressive approach to food so that is when I get to express my creativity.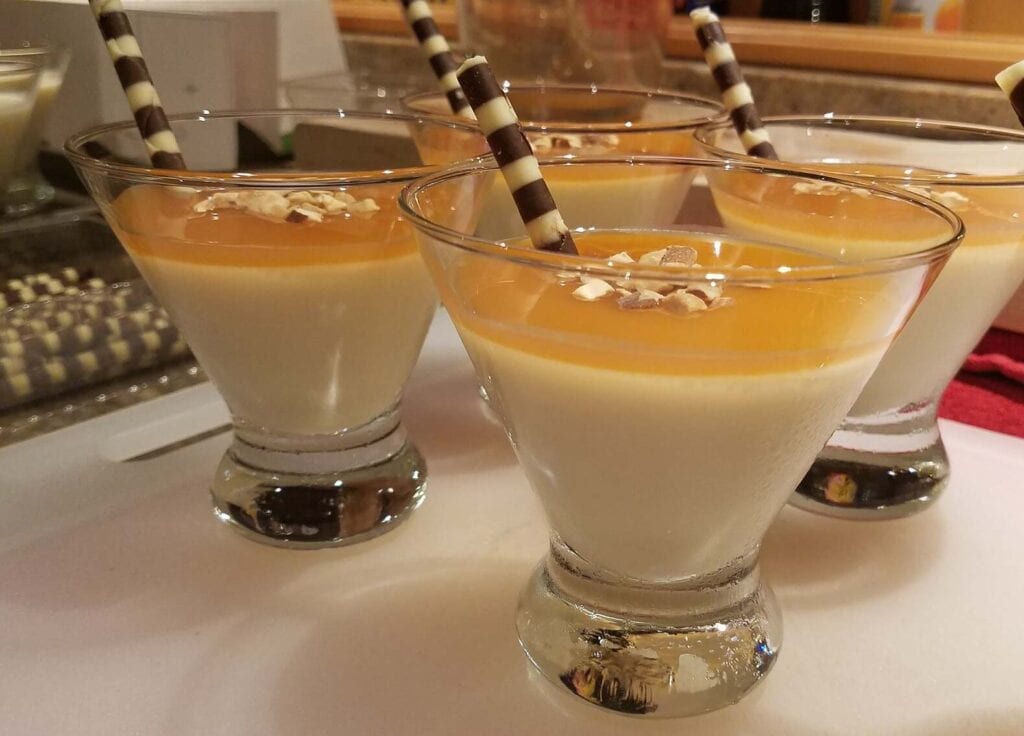 What are the ingredients that you love working with right now?
Black garlic, Jicama, sourdough and fermented hot sauces. Fresh fish in the Bahamas is always a pleasure to work with. I purchase fish from a great fishmonger back in Fort Lauderdale but nothing beats fish that was swimming a few hours before. Freshness is one thing that cannot be replicated.
What restaurant chefs are you inspired by?
As a kid, I enjoyed watching Emeril Lagasse's show and I still do; Sean Brock and Rick Bayless also are favourites of mine. I have a love for American regional and Mexican food. Emeril has that great Cajun/Creole flare, I think Sean Brock is making some of the best American food at the moment, and Rick Bayless has such a grip on Yucatan cuisine.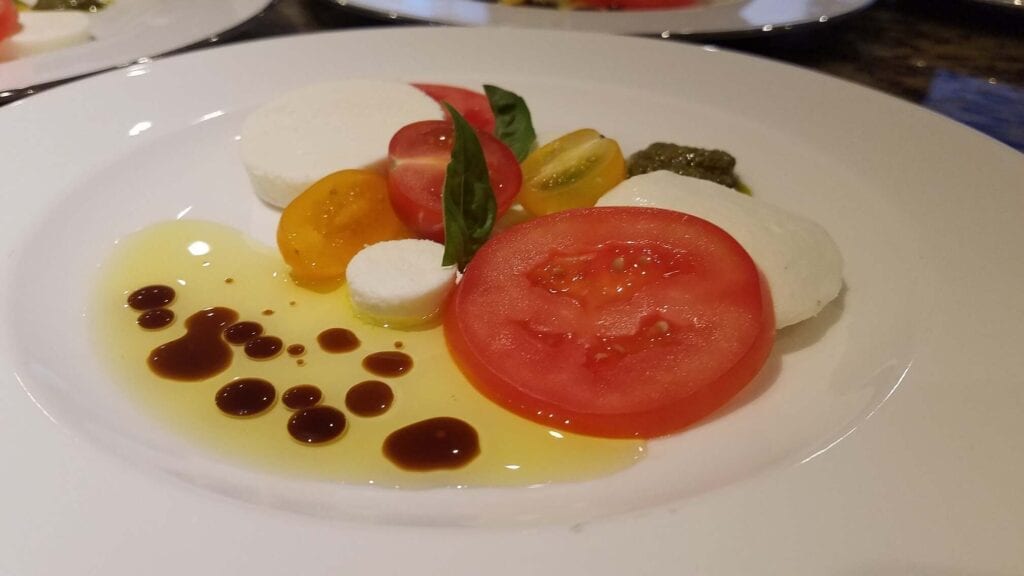 What are your plans for your next vacation?
Taking road trips around Florida with my wife and developing new dishes for charter. I always try to make the most of my down time. Luckily Florida is filled with great places to visit for the day or a long weekend. We are planning to take a few weeks and travel to some of the historic cities.
Favorite…?
Protein to work with? King salmon.
Vegetable to work with? Yukon gold potatoes.
Cuisine to cook? Italian American food.
Service style? plated/buffet? Plated.
Meat-free Mondays, yay or nay? Yay.
Crocs or Birks? Barefoot.
Med or Caribbean? The Caribbean.
Charter or private? Both.
Under 50m or over? Under
Port to be based in? Fort Lauderdale.
Boat you have worked on? Finish Line and Blackhawk