Does your yacht stock the same condiments for guests as it does for crew?
Do your guests ever get a say in what condiments they are served on board?
Have you stopped to consider that when your guests are staying ashore in luxury resorts, at the private residences, or on their private planes, they are most likely being served premium condiments??
Is it time you looked at the pantry and made a switch from the supermarket shelve brands to someone more prestigious?
We speak to Moshe Cohen, the serial entrepreneur behind the luxury condiments brand Le Must. It's been taking the private aviation industry by storm, many of your charter guests and owners will no doubt be familiar with the product already. But, if you aren't, read on… and keep an eye out for the discount code at the end.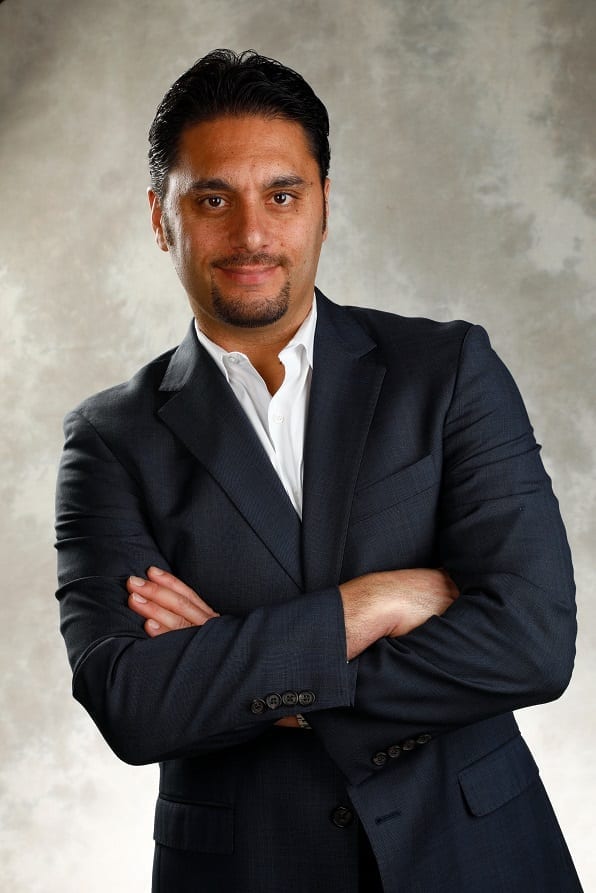 Can you tell us a bit about your background in the luxury food and beverage market before Le Must?
Since my childhood, when I travelled with my wine-making Father to visit wineries across Europe, gastronomy and fine beverages have always intrigued me.
I believe that a people's cuisine is often such a perfect reflection of its culture and identity. For this reason, I am fascinated by the ancient stories on the origins of all foods, from truffles to foie gras, to artisan cheeses and specialty meats. Opening an old vintage of a Bordeaux or Bourgogne, … will literally bring you back to that year. It's the age-old time machine ?

I grew up in France and emigrated to USA in 1999. I have worked 12 years for one of the largest gourmet food importers in America and served such delicacies as caviar, smoked salmon and Belgian chocolate to gourmet food shops, luxury hotels and cruise lines around the country.
In 2012, I joined Tea Forte. As VP of this recent company, I spent 6 years growing the brand across the world.
Both experiences were invaluable as they provided me with great insights into both the distribution and brand-building parts of building a luxury brand.
What inspired you to start a prestige condiment line?

In the past 2 decades, I've travelled around the world for business, propelling great food and beverage brands. Coming from a family of entrepreneurs, I always envisioned to start a business and be an innovator. Throughout this exciting journey, I realized that an important category in foodservice was void of any serious luxury alternative: condiments.
Whether at The Waldorf Astoria, The Ritz Carlton, or at the nearest fast-food restaurant, a guest will typically be served Heinz or Hellman's. The offering around condiments in hotels and luxury venues hasn't changed much over the years, with most properties using mass-market brands. I always felt there had to be a better solution for luxury hospitality. I could not find one… so I created it.
What sets your condiments apart from the others?
Le Must is a product of passion. I have put into it all I've learned from my years spent promoting fine gastronomy products. Ultimately, we understand the need for 5-star hotels and resorts, luxury cruise lines, private aviation and prestige food-serving venues to elevate the quality and glamour of their culinary offering to their guests.
Everything we do is focused on Quality, Authenticity, Sophistication and Sustainability.

Moshe Cohen, CEO Le Must
We've pioneered a new approach for condiments addressing fabrication, packaging and a mandate for sustainability while marrying those essential elements with beauty, sophistication and glamour. And while others tout the power of their mass-market brands and low prices, here's why our brand is different:

We are the only brand focused on – and dedicated to – luxury hospitality.

Quality and Taste: our chefs craft condiments with premium, fresh ingredients and age-old recipes. This passionate approach yields products with exceptional taste.
The ingredients are: all Natural (Ketchup), USDA Organic (Mustard and Mayonnaise). They contain No High Fructose Corn Syrup. GMO-Free. Cage-Free Eggs.


Authenticity: True balsamic vinegar is from Modena; Authentic Serrano is from Spain; Stilton is from Great Britain. Authenticity is found in the original terroirs where culinary wonders have been created. Thus, shouldn't a Dijon mustard come from France?


Sustainability: Le Must signature select condiment collection is a celebration of heritage and nature. Taking an organic approach, we work directly with growers dedicated to sustainable farming practices in order to procure the finest ingredients in the world. You can taste the difference. Deliciously distinctive, each le Must selection will delight you with their individuality and their own unique, complex character.


Sophistication: At Le Must, the continual pursuit of excellence is indicative in all that we do. From selecting and combining the best grade ingredients, to the expertise of master glass-makers whose design of our bespoke bottles helps to preserve the taste and quality of our culinary condiments.
Designed to invite and delight even the most discriminating connoisseur, the uniquely shaped signature presentation of Le Must promises to make even the most mundane meal memorable
Le Must's crystal glorifier
Your guests will also love the presentation of their condiments on the table. A bespoke display is available to purchase in crystal or acrylic, fitting various numbers of sauces.
Its clean simple lines will not overpower your table decorations, in fact, they will enhance your guest experience.
Select your display in pairs, triples or the quad length, for that true sauce aficionado!
Can you tell us more about the flavour development of your range?
When creating our products, our chefs aim for authenticity, quality and great taste.
Our condiments follow original recipes and are terroirs-authentic. Our products are small batched, using only the highest quality ingredients.
For instance, our Dijon Mustard is made using the traditional stone grinding method adhering to the excellence that defines a true Dijon mustard.
How has the response been to Le Must coming to the market?
The brand is very young as I only launched Le Must in 2018. The reception by Executive Chefs, hospitality professionals and hotel guests has been positive from the brand's infancy.
Within months, our products were being featured at some of the finest hotels and resorts in the US and the Caribbean. Le Must condiments are being served at select properties of Waldorf Astoria, Ritz-Carlton, JW Marriott, Loews, Rosewood, Montage, Auberge, Nobu, Kimpton, Belmond.
Our products are also featured at Celebrity Cruises. We also serve the Yachting and the Private Aviation communities.
Why do you think superyacht charter guests and owners will love having Le Must Condiments on board?
We service the private aviation community and our products have been very well received in these upscale settings. Similarly, I believe the exclusive, up-market nature of a superyacht charter makes it the perfect channel for Le Must prestige condiments.
How do we buy Le Must?
Each condiment is available in a case of 48 mini jars. We also offer an assortment case containing 12 Dijon, 12 yellow mustard, 12 ketchup and 12 mayonnaise. This is perfect for smaller yachts, or for owners who wish to sample the range before committing to an overhaul of the condiment pantry.
Ketchup and Dijon mustard are also available in larger format sizes (1Gallon) Perfect for use in the galley when you are making guest sandwiches or salad dressings. Or for guests who prefer to have their condiments served in their own matching dinner set dishes. These items can only be ordered directly with Le Must but can be shipped US-wide within a week.
Use code THESUPERYACHTCHEF when ordering directly with Le Must to get 10% off
Our products can be purchased directly from Le Must: email us at sales@lemust.com or call us at 772-932-8340.
Also available on Amazon: https://www.amazon.com/lemust
Hopefully, Le Must will be available with select provisioners soon.