Superyacht chefs come from such a diverse range of backgrounds and nationalities. Yacht chef Timothy Zammit calls Malta home and shares with us a recipe from his home.
What inspired you to make the leap into being a yacht chef?
I was lucky actually. I worked in a restaurant at the Grand Harbor Marina in Malta. A Captain approached me to compliment me on the food, so we chatted for a bit and he asked if I was interested to work on yachts.
I said, "Of course I think about it every time I come to work and see all these expensive boats"!
A week after he offered me a position on his yacht and guided me how it all worked. I did the STCW and some other courses. And I was in just like that! ?
When I started to work onboard I realized that I also had a passion for the sea, so I was interested in all departments of the yacht. I got my tender license, and with the help of great Captains and Crew, I have basic knowledge of what goes on in every department. It's good to be out of the galley sometimes even though I love cooking.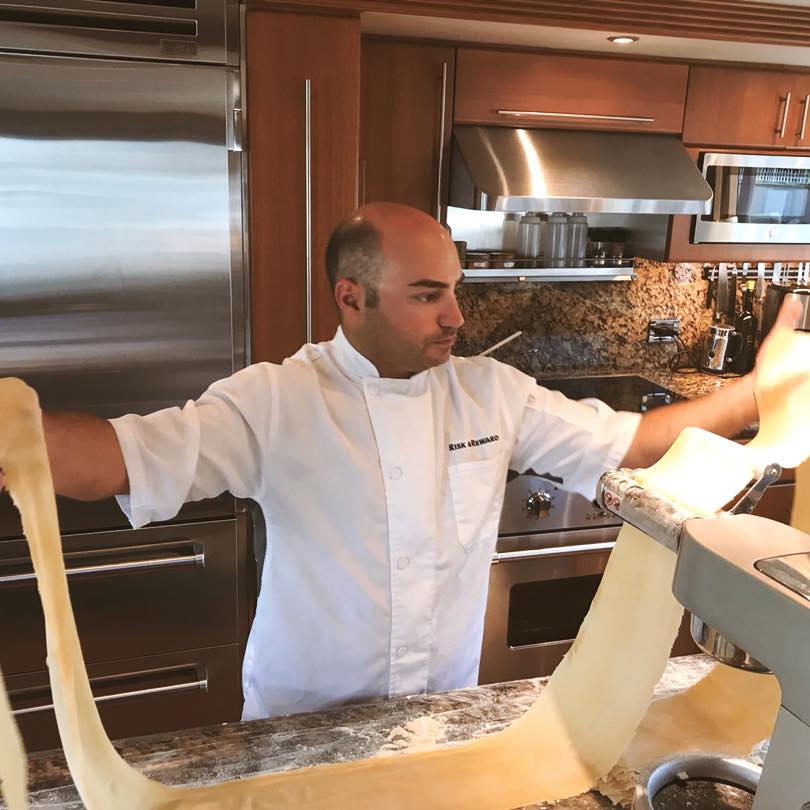 What is your formal chef background?
Like most stories, mine started when I was a young kid admiring Grandma's cooking. She cooked the best food, it was so simple so delicious.
After that, I also started cooking at home, since both of my parents worked and I was alone at home after school until they came back from work. I loved cooking, it made me feel relaxed and free. So I decided to go to culinary school in Malta at the Institute of Tourism Studies. I studied the full 4 years to achieve the Advance Diploma in Culinary Arts.
Then I spent 1 year in the UK as an Apprentice Commis at the Brighton Hilton Metropole. I worked in several top restaurants and hotels in Malta before I joined yachting and also during the offseason. When I can I represent Malta in cooking competitions with Chefmalta. I have been cooking for about 20 years now.
It's more of a passion than a job.
What are you working on right now?
I was on a yacht that just got sold. So I did some freelance in Florida and Bahamas before I came back to Malta for holidays. After that, I will find a yacht in the Med for the season.
I will also look into taking a radar course as I love to do deliveries. (I actually did a couple of deliveries as watchkeeper last year).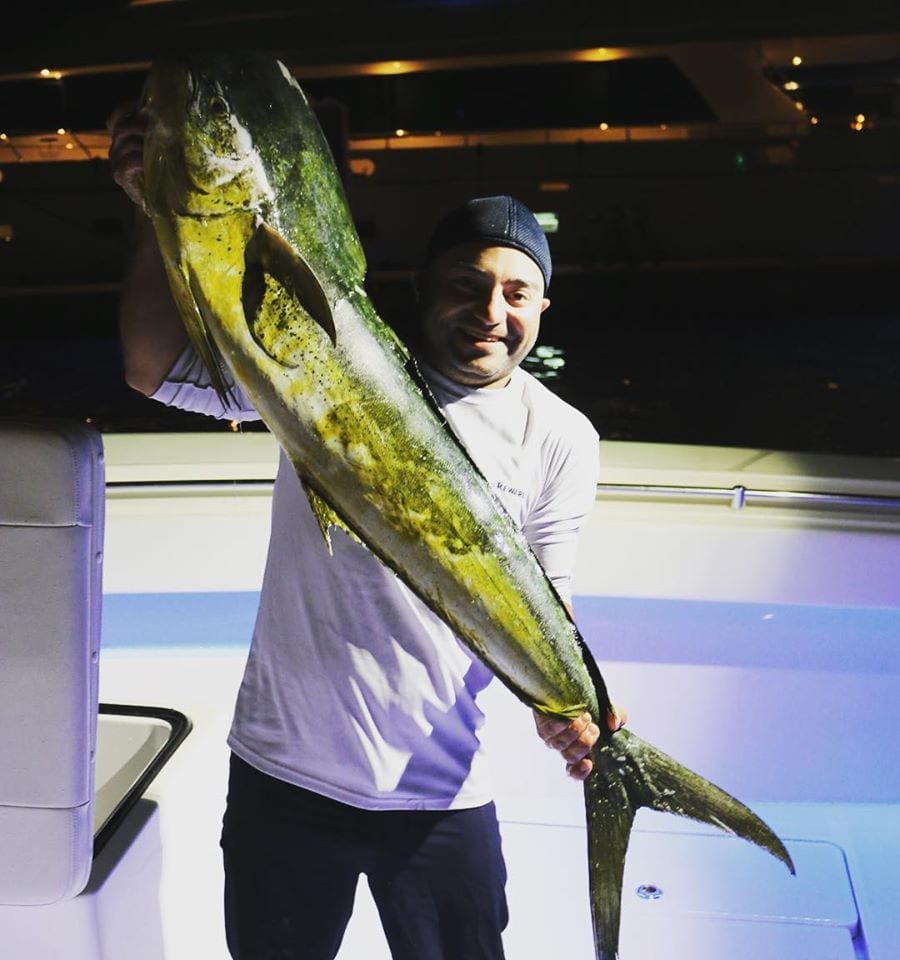 What does a normal day look like for you on charter?
My last boat was private. So I woke up at about 6.30 am and I would start preparing for the day. Breakfast was served at 8.00 for guests, then I would work on breakfast for the crew.
After that lunch follows at 13.00. Usually, the crew and the guests eat around the same time.
At about 5 pm, I prepare canapes for the guests. Dinner would be at 18.00 or 19.00. The same food is usually served for crew and guests. Sometimes instead of dinner, they have guests over for a cocktail cruise. When this happens I make around 16 different canapes. Nothing stressful… it was a great family to work for.
What are some of the most inspiring destinations you have travelled to as a yacht chef?
I really loved Croatia and Montenegro. I like anywhere that has an old town and history really. I also really enjoyed New York City for its versatility & the laid back Virgin Islands, amongst many.
Every place has its own story and its special something that makes the whole experience so incredible. I feel that each place makes me grow and be better if what I do… Food and Life.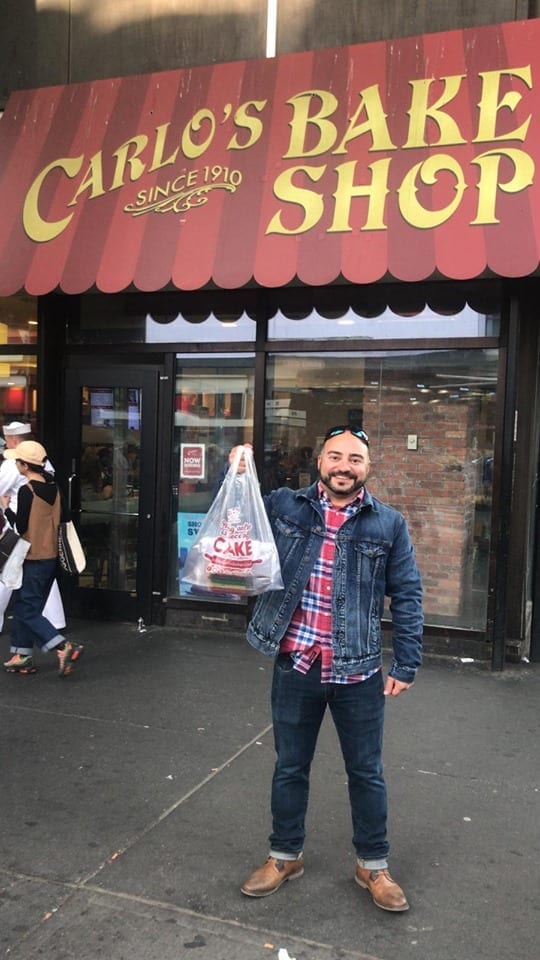 How have you incorporated the flavours and tastes of your travels in your cooking?
Travelling is a good way to explore amazing food and in this industry yacht chefs are fortunate. We come by so many ingredients that helps to make our job fun and educational along the way.
I try to take a bit of everywhere that I go and put it on my dish. This is especially true when I find an ingredient that I never worked with. It's like I have found a treasure!! One of the perks of this job for sure!
What are your favourite markets to wander through when you pull into a port?
I don't really have favourites, but I always look for good quality foods and ingredients. I do love a good farmers market with fresh produce and artisan delicacies, ok!!!
If you even in Barcelona make sure you visit the Mercado de la Boqueria. I could live in that place!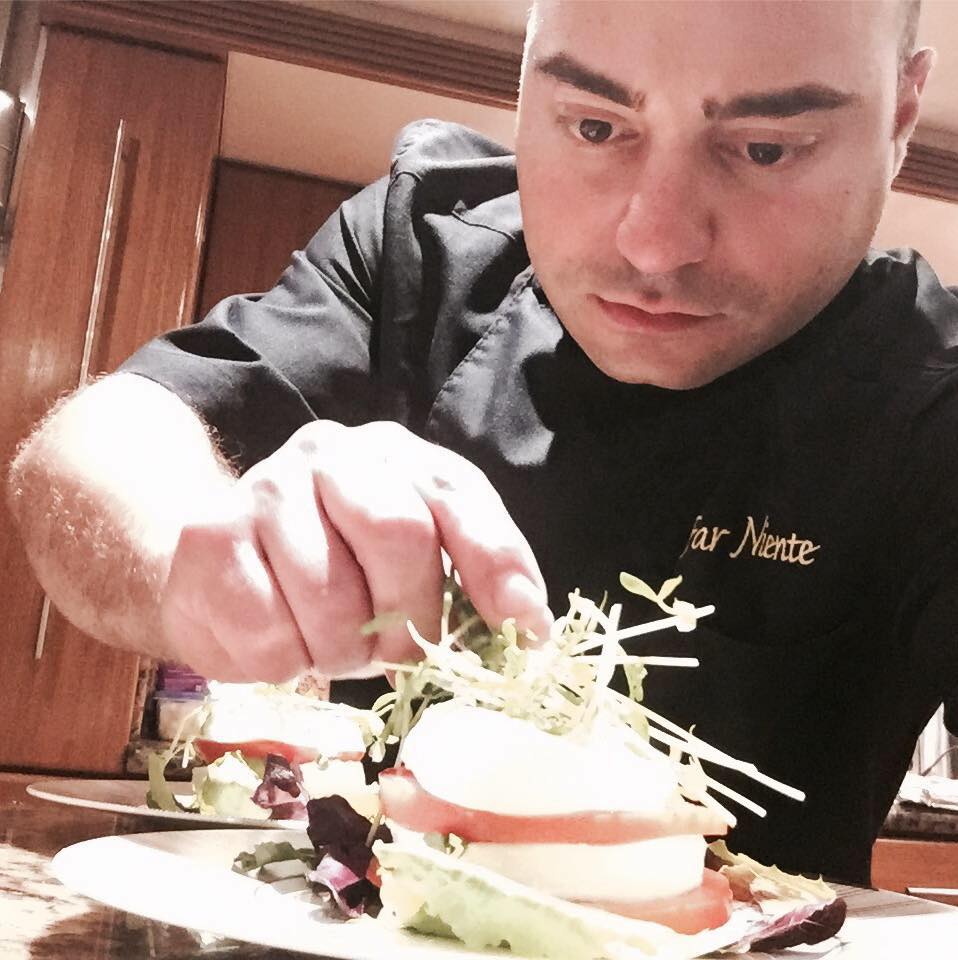 What would you say is the most exciting thing about being a chef in the Superyachting industry?
I think experimenting with a lot of different ingredients and foods is pretty exciting. Sometimes these ingredients are expensive to buy yourself. Also getting to see and taste different cuisines around the world while visiting amazing places on your downtime.
What has been the most challenging thing you have overcome in your yacht chef career?
Definitely trying to cook in rough seas and trying to keep stuff on the counter 🙂 A good yacht chef has to think and plan ahead. Also, another factor is not much storage and fridge space.
I also believe that colleagues become family and we have to be able to get along well together. This has the potential to be difficult at times.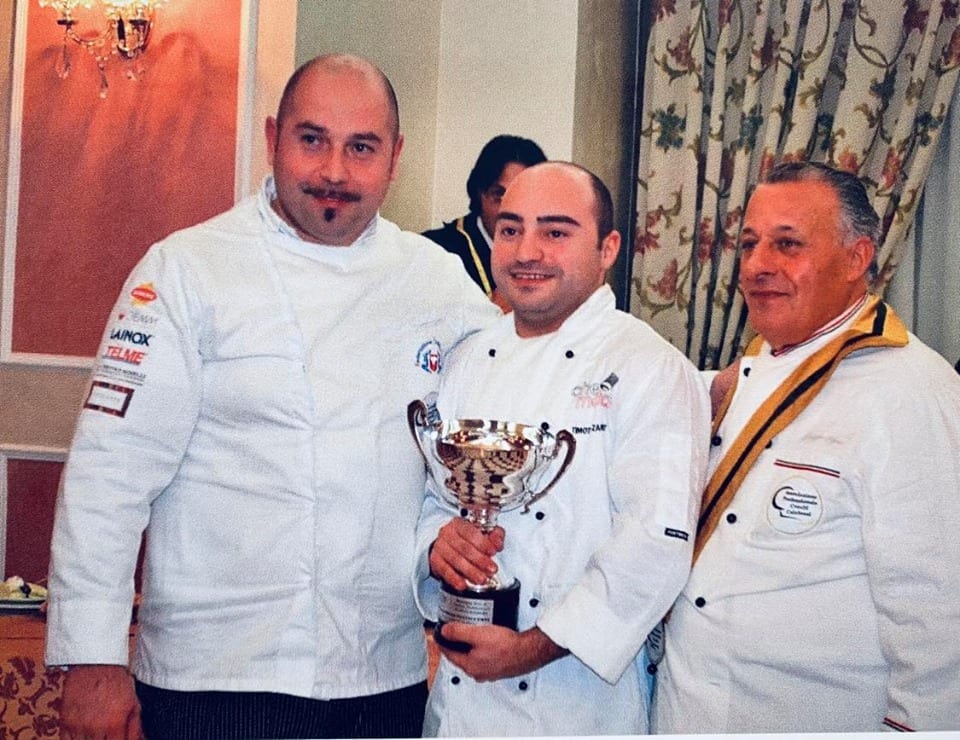 How is life on board a yacht different from your previous restaurant based work?
First of all, we are actually living with our colleges.
Sometimes it's a small space that we live in and because you can't really leave for home after your shift, you have to be able to agree with everyone on shared spaces.
Second is that planning is key. For this reason, provisioning has to be perfect. Everything must fit in the smaller storage spaces, and you have to make sure you order everything you need, because once you leave you can't go back to buy eggs or milk or a simple loaf of bread.
Third, working as a yacht chef on some small yachts, the crew are also obliged to help in different areas like handling of lines, tender driving, washdowns and keeping watch when underway. A yacht chefs life at sea is more than just cooking.
What advice do you have for new chefs coming into the industry?
Working as a yacht chef is not always going to be easy and fun. You need to take it as it comes and don't let the bad times get to you.
Some yachts are harder to work on than others so find your system and put it to your work. At the end "Believe in Yourself Never Give Up and Always Try to be a Better You in What you Do".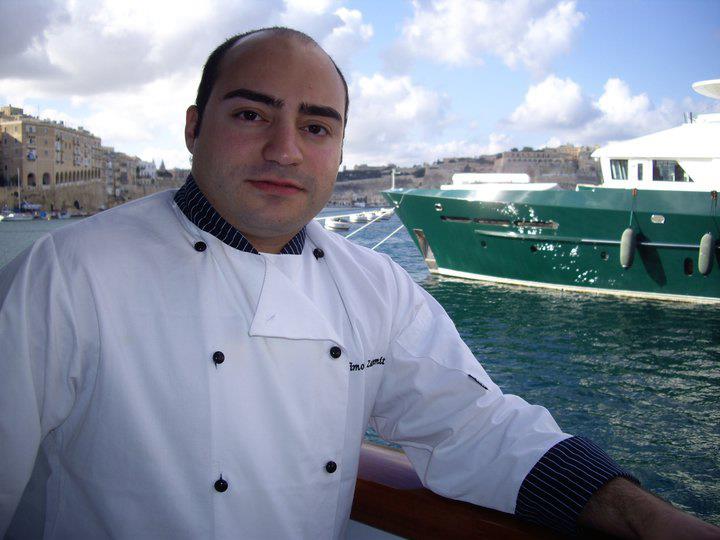 Tell us about your first yacht job
My first yacht job was exciting! It was a 40m boat that I joined in Malta and after a few weeks, we went to Monaco. It started as a winter job cooking for the crew. But then got offered the job for the Med season the next year after. The owner had bought a 60m yacht and kept the 40m as a shadow vessel. After the Med season, the yacht went to the USA. This is where the owner asked me to join the 60m, so I did my first Atlantic crossing. That's quite an experience!!
How would you describe your style of cooking?
My cooking is versatile. I cook mostly Mediterranean style dishes. But as a yacht chef, I cook pretty much everything: American, Asian, Latin etc.
And if there is something I have never cooked, I take the challenge and learn from it. 
I love it when guests go fishing and bring back fresh fish. They often ask me to surprise them with a dish. So I create a tasting menu for them, usually consisting of 3 dishes. I love baking bread and desserts too. 
What is your favourite ingredient to work with right now?
Rabbit and local produce. I always try to use local everywhere I am. I like supporting locals and buying the freshest of food.
Rabbit Maltese Style In Garlic & White Wine
Ingredients:
1 Rabbit per 2 persons 
1/2 Bottle of Red Wine 
6 Cloves Garlic 
2 Bay Leaves 
Oil for Frying 
Salt & Pepper
Fresh Parsley  

Method:
Cut Rabbit into portions, cover these with the wine and marinate overnight. in a frying pan gently heat some oil fry the garlic. Fry the rabbit until brown. 
Add the wine marinade and bay leaves and simmer until rabbit is tender. The meat should almost fall off the bone. Add fresh parsley.

enjoy! 🙂 
READ MORE: Hints and tips on getting into yachting as a chef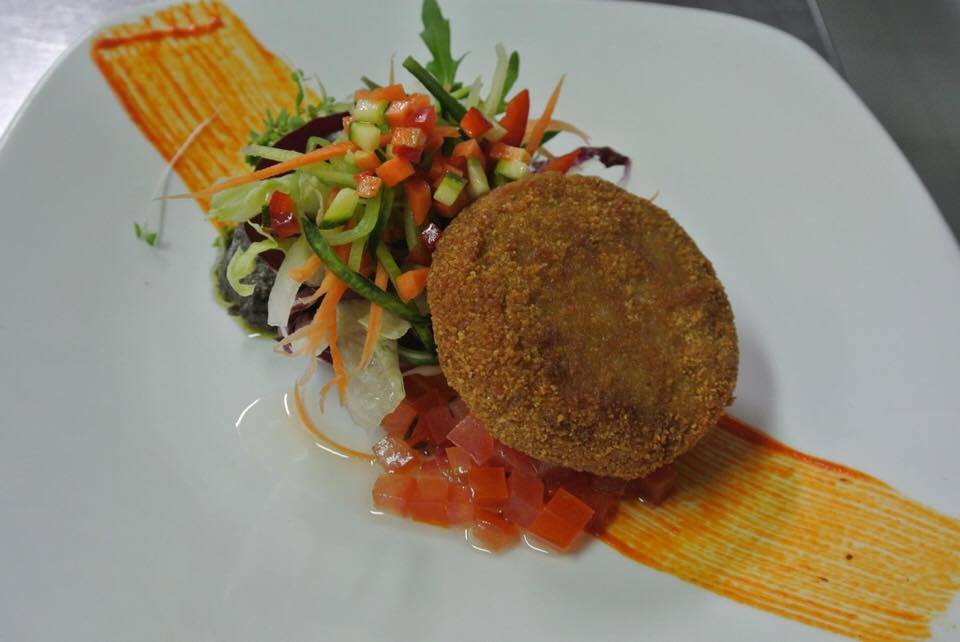 What restaurant chefs are you inspired by?
Paul Bocuse, Gordon Ramsay, Marco Pierre White, Grant Achatz, Jordi Roca, Dario Cecchini, Albert Adria, and lots of chefs that I worked with throughout the years. I'm inspired by all of the Chefs from 'Chefs Table' on Netflix too.
What are your favourite Instagram accounts to follow for inspiration?
@eatforeign a restaurant in Calgary Canada
@callebautchocolate amazing chocolate work
@pierre_debono19 @chefbyronsaliba amazing pastry chefs I worked with
@yummyfood_foryou
@foodartchefs
@chefs_at_sea
@theyachtchef
and @thesuperyachtchef of course ?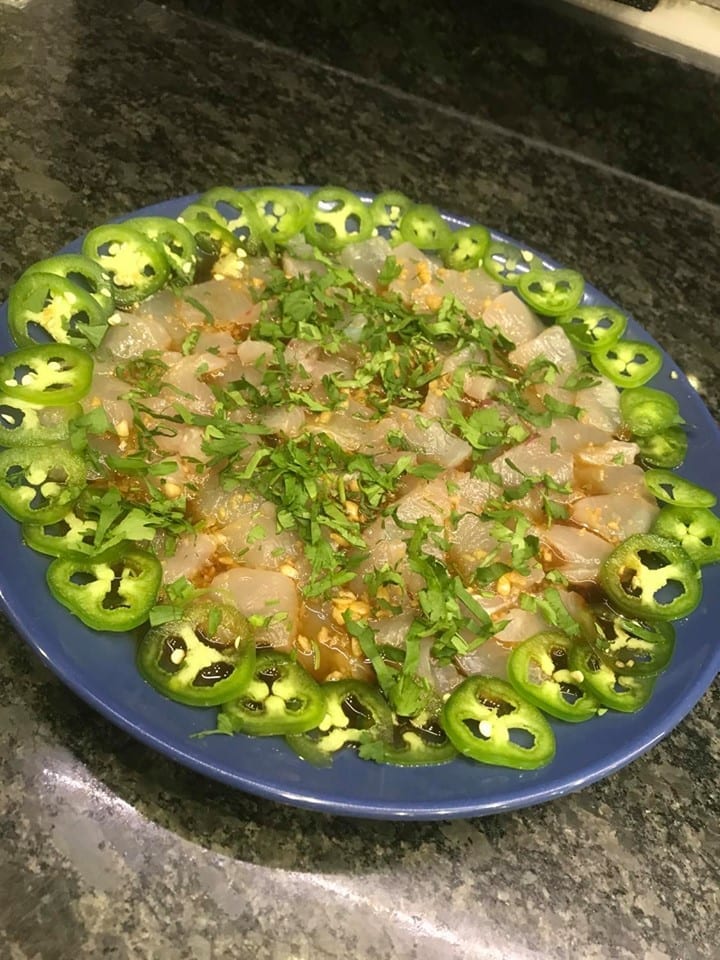 What are your plans for your next leave?
Mostly just to spend time with my family. I will be enjoying my time off cooking Maltese food (never forget the roots), and read cooking books.
After that I will look for a job in the Med for the Season, maybe on 50m or larger, I miss working with other chefs as a team. Because I like to exchange ideas and come up with a dish that is a test for us all.
If you could have a table at any restaurant in the world for a dinner tonight, where would you go, and who is your dinner date?
El Celler de Can Roca in Girona Spain. I will take my friend @themalteseyachtstew because we have a lot of catching up about yachting to do ?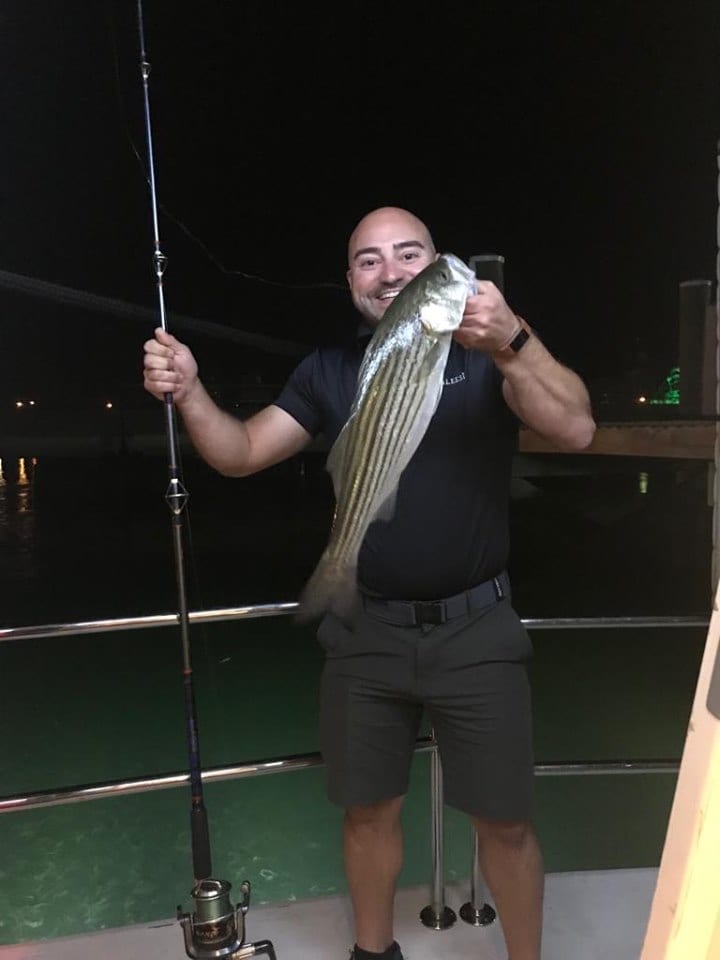 If you were to gift someone one cookbook, what would it be?
Alenia by Grant Achatz. Such a great Inspiration!
If you could convince the captain to drive the boat anywhere in the world right now, where would you go?
Alaska or somewhere cold like Norway or Canada. I would love to do a season in a cold place.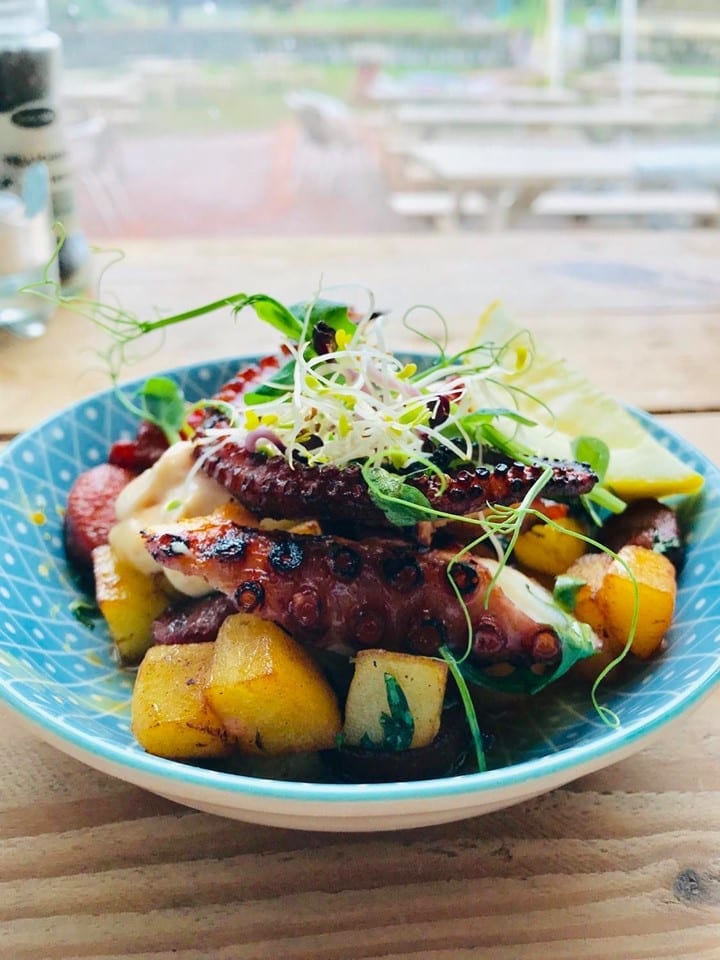 Favourite…?
Protein to work with? Buffalo and Elk 
Vegetable to work with? Squash  
Cuisine to cook? Italian- Spanish 
Service style? plated/buffet? Depends if I have nice plates, prefer plated   
Meat-free Mondays, yay or nay? If crew desires I'm happy to provide (happy crew happy boat)  
Crocs or Birks? Neither – Nikes I found best  
Med or Caribbean? Med
Charter or private? Charter 
Under 50m or over? 45m-65m
Port to be based in? Port de Mallorca
Piece of equipment? My Japanese "Masakage Koishi 210mm Gyuto" knife 
Crew member? Whoever makes me espresso in the morning ?
For more yacht chef interviews, check out the rest of The Superyacht Chef's friends here.