With an Instagram feed full of curated food shots, Jordan's profile jumps out at you compared to the usual yacht chef social media pages. His plates are so fantastically framed that they wouldn't look out of place gracing the pages in any high-end hipster lifestyle magazine. Do yourself a favour and check out his profile.
It's worth noting too, that Jordan is currently in the market for a new gig, so if you hear of anything, swing him a message.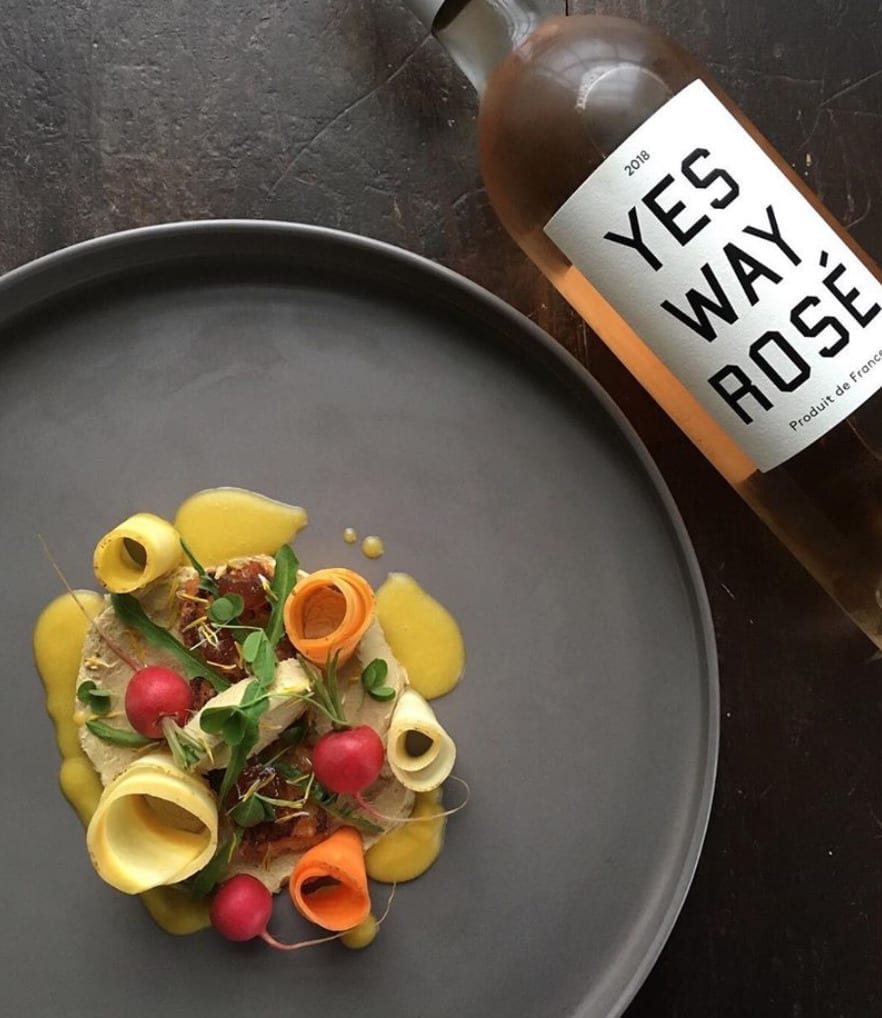 What inspired you to become a yacht chef?
I started out in this industry after I failed miserably at being a successful musician. I have always been a creative, but I had never really been interested in anything culinary based. My brother had a dinner party and changed my whole outlook on how incredibly powerful one can speak through food. It is a completely sensory focused nostalgia to me. It is emotional. It is my life.
I went to culinary school before working in several kitchens in the Pacific Northwest, including Canlis and Crush, before transitioning to the craft cocktail scene in San Diego.
San Diego is where I found my true culinary voice and I started my own Private Dining Group/Supper Club called Forage & Fir, before moving the business to downeast Maine. In Maine I began my work in the private sector and became the Chef/Caretaker on a private island and sustainable farm off.
This heightened my drive for sustainable food practices while expanding my pantry capabilities due to me growing and harvesting my own produce.
From there I transitioned to yacht life with an opportunity provided by my good friend who has been crucial in my success in this wonderful world of being a Yacht Chef. I look forward to the future and love this work.
What is your formal chef background?
I went to a small culinary school in San Diego called National Culinary Institute. I worked every station, starting in the dish pit, while going to culinary school.
I often just drove straight to school after work and slept in my car so I wouldn't miss class. From class, I would drive straight up to the old school fine dining restaurant to start work again. I dove straight in and I have loved every minute of it.
What are you working on right now?
I am currently working on getting my garden together to continue adding to my ever-expanding pantry. I am currently looking for a permanent gig, but would gladly pick up any charter or temporary work.
As a sole chef on a yacht, what are some of the biggest problems you face day to day?
I think the biggest challenge is keeping things from being repetitive. Sometimes you can find yourself over-thinking things trying to stay innovative. Sometimes you just gotta keep it simple.
What's the most exciting thing about being in the superyachting industry?
I would say it's the opportunity to travel and experience new things all the time. There is never a day that is exactly like the one before. I always wake up so excited to feed people and look out at the water.
How is life on board a yacht different from your previous work in a restaurant?
It is definitely a big shift/change from a restaurant kitchen. It is more about finesse instead of force. I love the coordination and planning daily. I kind of nerd out on lists.
What is your advice to green yacht chefs starting in the industry?
Find and get in good with local purveyors. This will be key in being able to get things that are scarce or hard to find. It truly makes all the difference in the world. For more Green yacht chef advice, read more.
Tell us about your first yacht chef job
My first yacht job was on a fly fishing charter boat on the remote west coast of Andros in the Bahamas. It was so crazy remote that we had to fly and boat in all our produce between guests with limited communication due to zero reception. My first trip was amazing. It was an absolute adrenaline rush and I wish I could relive that trip over and over.
What are your favourite dishes to make?
I tend to stick to whatever is seasonal and fresh. I don't like to be forceful with my food. I like letting it happen.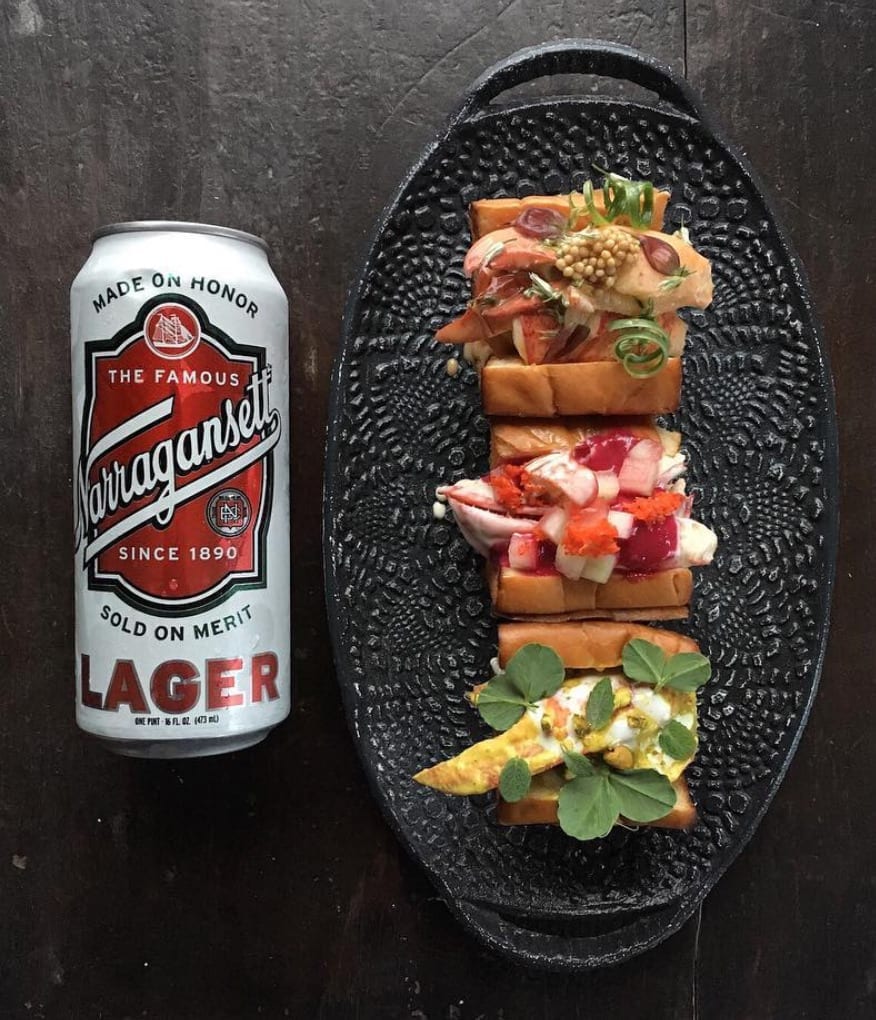 Where do you get your inspiration for your dishes?
Nature. Art. Music. Nostalgia. These are my biggest inspirations.
How would you describe your style of cooking?
I have a multicultural style but with a large focus on French technique, Nordic presentation, and heavy Asian flavors/influence.
What ingredients are you loving working with right now?
All the fresh blossoms and young plants of the season that are popping up right now. I have also been playing a lot with octopus. It's a fun one once you get it down.
What restaurant chefs are you inspired by?
Rene Redzepi. Jeremy Charles. Will Horowitz. Daniela Soto-Innes. Danny Bowien. Fred Morin. Sean Brock. Chad White.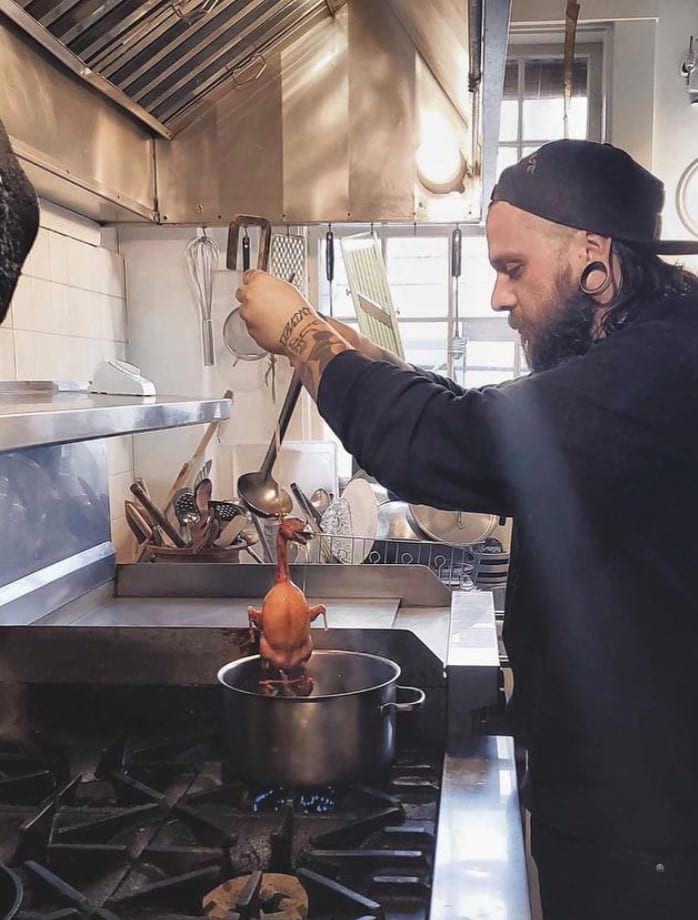 What are your favourite Instagram accounts to follow for inspiration?
@theartofplating @gourmetartistry @fogoislandinn @nomacph @the.nomadic.kitchen @atlanyc @truecooks @cookgel83 @truecooks @michelinguide
What are your plans for your next leave/downtime?
I like to spend my time in the garden, camping, and always playing in the kitchen. Hoping to be able to travel again soon after the world calms down a little bit again.
Favourite…?
Protein to work with? Duck
Vegetable to work with? Potato
Cuisine to cook? Seasonal & Sustainable
Service style? Plated, however, I love doing big family style presentations.
Crocs or Birks? Black Vans Slip On's
Med or Caribbean? Med, but gotta love the Bahamas
Charter or private? I prefer consistency, so I lean towards private. I do love grinding out some good charters, though.
Under 50m or over? Depends on the staffing situation. Larger boats properly staffed are an amazing machine. I do like the smaller crew/family vibe.
Port to be based in? Bar Harbor, ME
Boat you have worked on? XWAVE
Meatfree mondays, yay or nay? I think it's conscientious, if not necessary at this point, to bring down the level of our meat intake. That being said, I am ultimately about making people happy.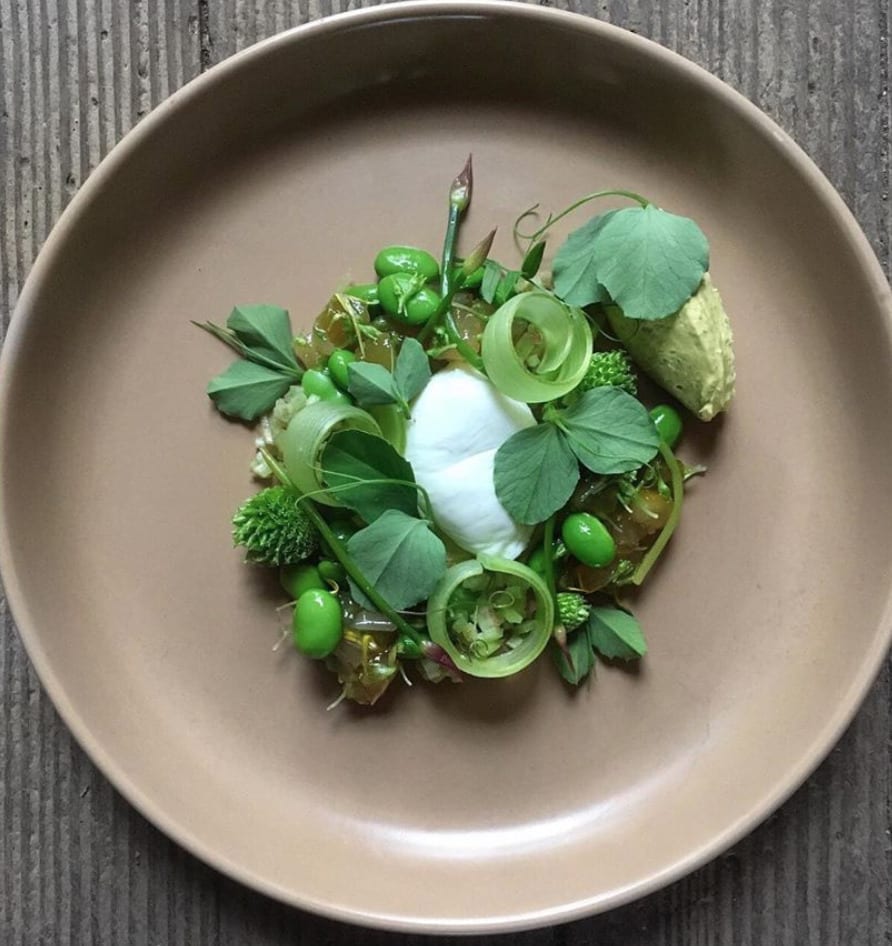 If you could have a table at any restaurant in the world for a dinner, who is your date, and where are you eating?
Raymonds of Newfoundland with Anthony Bourdain.
If you were to gift someone one cookbook, what would it be…?
"Smoke, Salt, Time" by Will Horowitz
If you could convince the captain to drive the boat anywhere in the world, where would you go?
New Zealand or Norway.