Many chefs are interested in rotational yacht jobs now. It gives flexibility for family life, travelling, and working on side businesses. For professional chefs it can be a really great bridge between working the long crazy hours in a restaurant and moving to the fast paced yacht galley.
With many yachts now giving time for time rotation to yacht chefs, working hard and fast for 2 months at a time becomes easy. Especially when you know you have 2 months of relaxing and enjoying life coming up.
We speak to Chef Ryan Clarke, a wonderful chef with a gorgeous family back on land about how rotational yacht jobs have changed his life in yachting.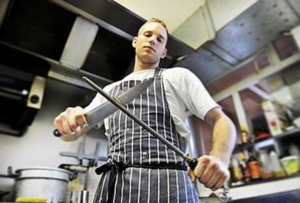 How did you get into yachting after being in the restaurant business?
I had been working as a chef on land for about 9 years before I made the move to yachts . As much as I love the adrenaline driven services in land based kitchens , I began to get worried about the end game. I was constantly tired and broke .
When I came home one night and complained to a house mates friend, they recommended I check out the yachting industry.
So, I spent all night googling the industry and handed on my notice the next morning.
A month later I landed In Antibes with a one way ticket . I got my stcw and my ENG-1 and three weeks later I had my first job! This was thanks to a few good nights networking in the blue lady.
How much travel have you been able to do on super yachts?
Travel was one of the main things I was really excited by in regards to the yachting industry.
First stop was Ibiza it was an absolute dream. Then on to the Caribbean ,Mexico and the East and West Coast states. They are some of the most incredible destinations yachting has taken me.
One of the most unique places however was Cork , Ireland. Rocking up there in a 80m superyacht turned a few heads!! Oooo and I suppose docked just outside of Tower Bridge on a brand new build 95m was lovely. Especially as I could just go home at the end of the shift.
How do you spend your days off?
I usually spend my days off looking for somewhere nice to eat and a good beach to relax on. As a chef I am in dire need of a tan! Followed by far too many tropical cocktails .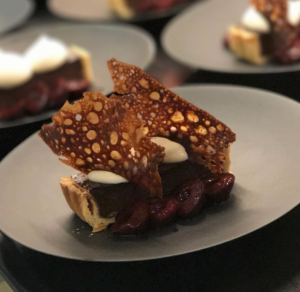 Tell us more about these delicious cocktails… where are your favourite spots?
Bistrot 21 in San Remo is great for a piña colada . American bar in Monaco for the Bellini and Karakters in St Maarten for the BBC.
What advice do you have for Green Chefs?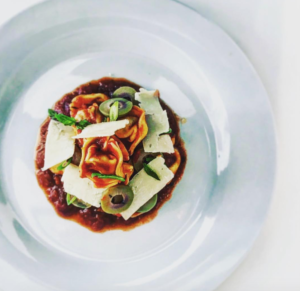 The advice I would give to any land based chefs making the jump over to yachting is to have all of your sample menus and food photos ready. Make sure you have a good looking c.v and be registered with as many agencies as you can. mymuybueno have been fantastic for me and they have a great focus on chefs!
Also, I think having a varied repertoire is a necessity.
What are some of the highlights of working on superyachts as a chef?
One of the major differences between working on land and on yachts is that at sea, you have an (almost) unlimited budget to procure the finest ingredients on earth. It's fantastic ! I will never take that for granted.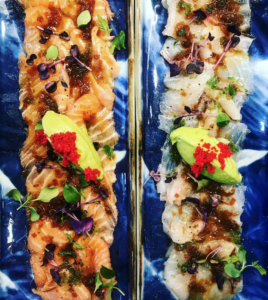 How has being a rotational yacht chef helped you?
Yachtings greatest gift is rotational positions. As I have two children including a new born I really couldn't continue yachting without the rotational role and of course the continued support from the Mrs.
Being away from home is always hard. But knowing when I get to come home helps. Also knowing that I get two months of completely uninterrupted quality with my family is an incredible privilege. That is something that a land based chefs position could never offer.
To any chefs with families looking to work on yachts, I would suggest holding out for a rotation position. The industry seems to be leaning towards more rotational positions now. I believe It's the only way boats will be able to retain crew, with how hard we work.



Another huge advantage of the rotational position is that I am able to attain a real life/ yacht life balance. I have been able to join a rugby club and commit to future social plans.
I have been with the Mrs for a few years and the longest we have had to be apart from each other is around six months. Knowing I get to come home every two months helps. And I suppose she enjoys the time apart a bit more as I can be quite a handful.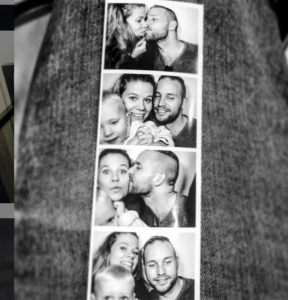 How "family friendly" is your current yacht?
The yacht has always been quite busy since I have joined so I haven't had the chance to bring the family around to see the yacht. But as we head into ship yard periods I would love to have them around for a long weekend. It would be great to show the kids the yacht and let them pretend to be pirates for the afternoon.
I believe that the chief engo and myself are the only family men onboard. It doesn't really seem to be a problem though as the rest of the crew seem to enjoy being bombarded with pictures of cute babies.
Who are your favourite Instagram accounts to follow?
I follow a lot of foodie Instagram accounts and I am becoming increasingly inspired by a lot of the yacht chefs profiles.
Obviously @thesuperyachtchef