I cannot believe The Superyacht Chef is up to its 20th chef interview, and we have only just spoken to our very first self-taught chef!
Chef Sara Muchansky has an Instagram feed that will make you hungry and inspire you at the same time. Her positive spin on life is infectious, and her drive to learn and produce better food for guests and crew.
How did you become a superyacht chef?
That's an interesting one!!! I was a hair and makeup artist for 14 years before yachts. I had a very successful beauty business in Vancouver. Catering to the rich and famous! I even did the makeup for Micheal Buble's wedding!
What inspired you to make the lifestyle change from hair and makeup to being a yacht chef?
How was your first guest trip?
Omg. My "real" first job was a doozy!
I lasted two weeks joining the boat in Boston for a trip from Boston to Virginia to South Carolina back to Fort Lauderdale. Crazy captain, a drunk stewardess and a deckhand who turned out to be one of my best friends. There was so much drama I can't even begin to go into details.
All I knew is the minute we got to Fort Lauderdale I was stepping off the boat and luckily enough an old friend from high school had reached out and knew I was getting into yachting and offered me a job on her new boat.
A beautiful beautiful boat that was going to tour Micronesia. So I joined the boat Galileo G, in San Diego and sailed from San Diego to Hawaii, to Palau, to the Philippines, and then to Malaysia. Since I had no experience as a chef I join the boat as a third stewardess relief cook. Meaning I would cook for the crew when the chef wasn't there.
What are you working on right now?
I work on a 34m charter motor yacht based in France. Doing the summer charters in France and Italy.
How would you describe your style of cooking?
Canadian Med, with plenty of fresh, local, seasonal products.
Do you have a signature dish?
My fresh pasta is killer! I would say though I'm famous for my salads. Literally they are world-famous.
What is the most interesting or fun experience from your time in restaurants?
I had only two years working on land working in certain restaurants and catering companies and to be perfectly honest I didn't find it fun at all. It was extremely hard work for extremely low pay and because I have no culinary training I really could only get the worst jobs. I would say though, I met some of the most awesome people along the way. And I always bring my positive attitude and energy everywhere I go!

How is life on board a yacht different to your previous restaurant-based work?
The adventure, travel and excitement and of course the money. And getting to work with people from all over the world. I just loved interacting with the guests and getting to know them.
Do you have any tips for yacht chefs getting into the industry?
Have a great attitude, and lead by example. It's hard work in every department, but, especially for the chef. Having an awesome attitude will take you a long way! 
What does a normal day look like for you on charter?
Usually, starting work sometime around 6 AM depending on how early the guests have breakfast.
I do breakfast, then into crew lunch and into guest lunch into crew dinner into guest dinner in to clean up into 1 AM bedtime. In between use your time as wisely as possible preparing organizing and cleaning.
I'm always finding time to sing and dance and put a smile on everybody's face!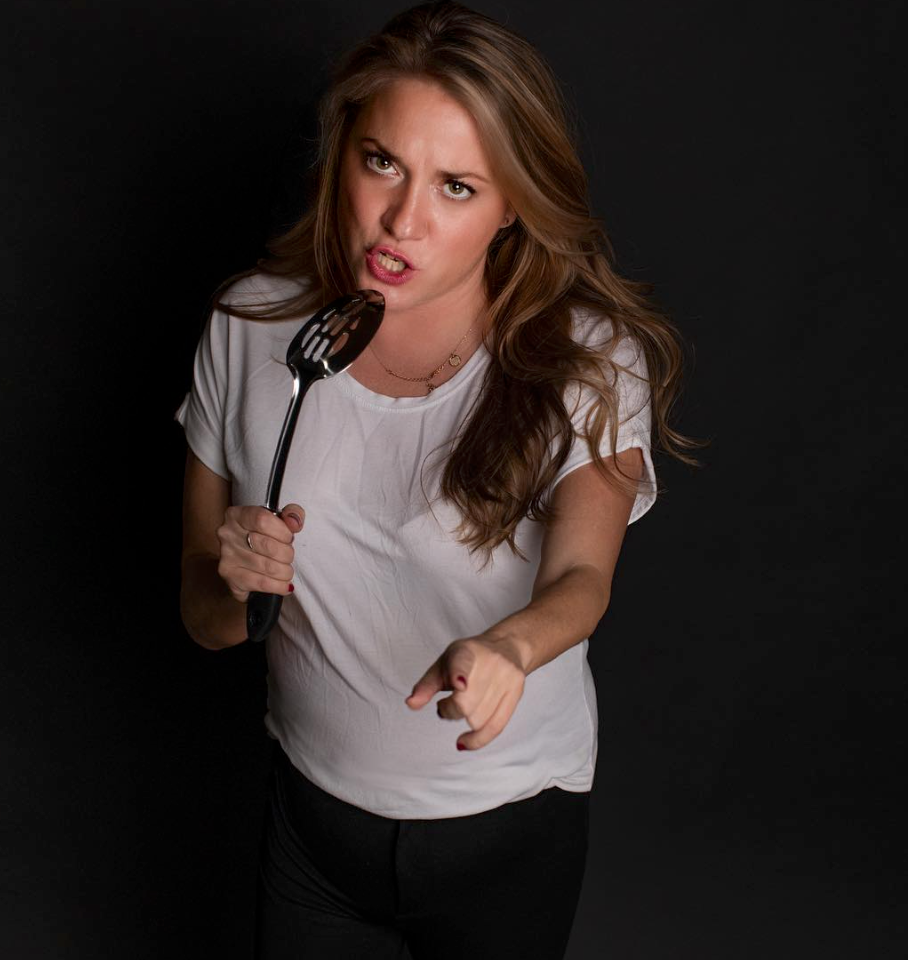 What would you say is the most exciting thing about being a chef in the super yachting industry?
I would say the most exciting thing is getting to go to all these amazing places some of which I didn't even know existed. Also meeting the guests and finding out their likes and dislikes and coming up with new menu items to make them happy.
What has been the most challenging thing you have overcome in your yachting career?
I would say the most challenging thing I've had to overcome is the fact that I'm not a chef.
Who are the yacht chefs that you look up to?
Oh my god, this is a loaded question! There are so many chefs and so many different reasons but I'd say the three who I really admire the most are Dean Harrison @theyachtchef, Jackie @cupcakesatsea and Chris Assal @chris_assal
What restaurant chefs are you inspired by?
Again another little question! The chefs that inspired me the most in restaurants are Ottolenghi, and a couple of local chefs from Vancouver, where I'm from.
Mark Singson @marksingson, Juno Kim @junOk and Nick Nutting @nicknutt.
All of the chefs I have listed have followed their passion instincts and stayed true to their beliefs.
What are your favourite Instagram accounts to follow for inspiration?
Besides what I've listed above I find I get a lot of ideas from @halfbakedharvest,
@mynewroots
@thedelcious
Honestly, when I read the three I've just posted, I don't believe they're all chefs.
They're just women who are passionate about food and making healthy delicious beautiful food that's accessible to everyone.
What resources have you used to develop your skills more while at sea?
LOL besides the Internet? Eating out and try new things and learning from the people around me. Listening to what others want and being totally open to new ideas


What are your favourite dishes to make?
My favourite dishes are the ones that make people happy. I love savoury salty sour tastes. Lemon cumin and chilli cilantro are my top favourite ingredients to use.
If you could have a table at any restaurant in the world for a dinner reservation tonight, which one would it be, and who would be your dinner date?
I am desperate to eat at Ottolenghi's restaurant!
I've never even been to his café. My dinner date would be my best friend who is also the reason I got into yachting and also the reason I am the woman I am today, Brigid Charlebois.
What is your favourite piece of equipment in the galley and why?
I would have to say my favourite piece of galley equipment is my KitchenAid with all its attachments. I use it for shrimp cakes and bread, ice cream, Pasta, and everything in between.
I would also have to say my Mexican elbow which I'm using all day every day because I am citrus crazy!
If you were to gift someone one cookbook, what would it be…?
Hands down any of Ottolenghi's books
If you could convince the captain to drive the boat anywhere in the world right now, where would it be and why?
I am so grateful and happy at this moment that I am on the beautiful Amalfi coast. I've never been in my lifetime and had never even thought about coming. Even from my galley windows it looks like a dream and gives me inspiration and things to look forward to.
If you had to survive on one nationalities cuisine for the rest of your life, what country would it be?
That is a tough one! I would probably have to say Mexican!  With Lebanese/Middle Eastern being a very close second.
What is the last item you bought for the galley?
I'm addicted to using my spiralizer
What does your username @iheartmushansky come from?
That is my last name LOL and when I joined Instagram I wasn't a chef I was just getting the thoughts in my mind to leave my business and I wanted something that represented me as a person because I am so much more than a chef or hair and makeup artist.