For months we have marvelled over Chef Eugenio's instagram page. His stunning plates stand out from the other yacht chef accounts because Eugenio's plates are all shot the same. Simple white plates with a black background and shot from above. The food and plating take centre stage and its easy to see his passion for each dish.
What makes Yacht Chef Eugenio Pacelli's story more interesting, is that he is a sole yacht chef on a 34m yacht. If you follow along on his Instagram you will see his daily stories and posts of plates as they happen. To be able to consistently bang out such beautiful plates after such a long season on a small boat is fantastic.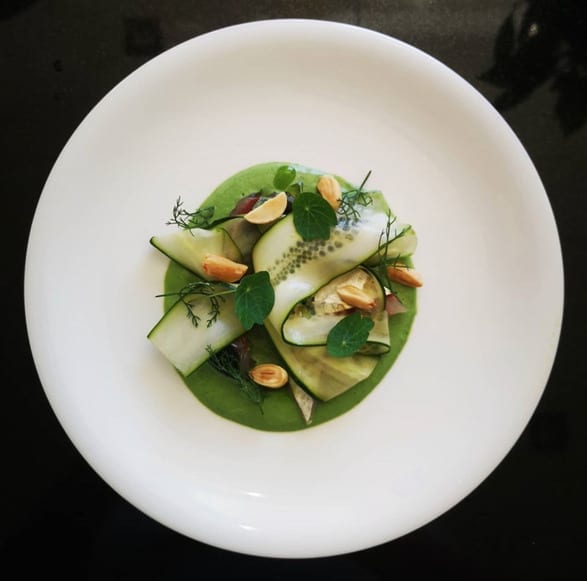 How did you become a sole yacht chef?
Ten years ago, I was on a bus in north-eastern Brazil. I was trying to learn English by decoding an Oscar Wilde book when I heard two voices speaking in English right next to me.
In a burst of South-American spontaneity, I started chatting with them. Well, as much as my broken English would allow. What I do remember from the whole thing is one of the girls saying that she was a superyacht chef. That sounded really eccentric and extraordinary.
Back then, it was a mere daytime curiosity. But years and years later, when I decided to have a career cooking, I contacted her again. She was nice enough to show me the path and send me in the right direction. She's an amazing chef and a big inspiration for me.
I managed to meet her again this summer in Palma, and it sure felt like that lucky incident had come full circle. Life is funny, eh?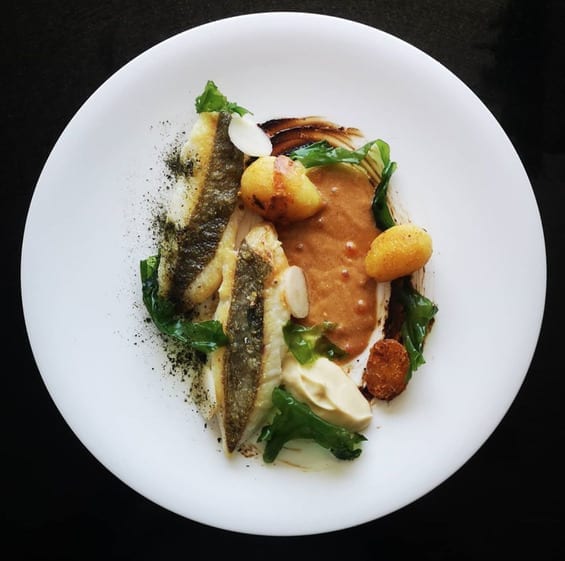 What did you do before, and what inspired you to make the jump into yachting?
I was living a scholar life. And about to start a masters degree in Economic Law, after attaining a bachelors degree in Law and another one in History. I grew up with my family making me believe that I wanted to be a judge and a professor. Thus, all my efforts were to make this come to life. But it wasn't for me.
I was incredibly bored by the classes, the arrogance of the fellow students and the monotonous classes never sparked anything in me. All I was interested in was going home and doing anything else. Anything but law.
Besides, I had lived in the same city all my life, never having travelled much or done anything exciting. The boredom got powerful enough to project me into Europe, and to professional kitchens.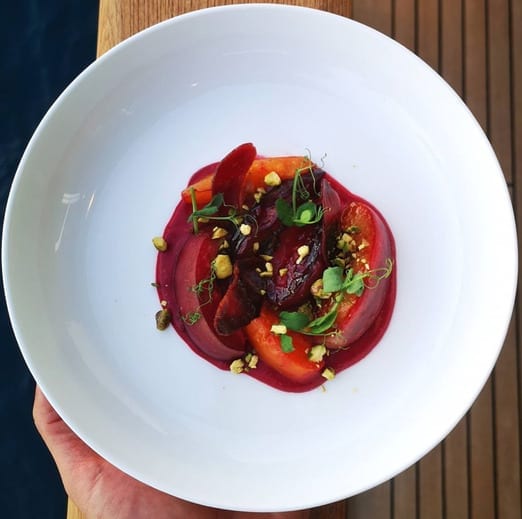 What is your formal chef background?
I started as a commis chef in a two rosette restaurant. Having no prior experience with restaurants, it was a big shock. I had to pick the skills and pace up fast and at a high level.
I had a blunt knife and blunt skills if any – I was much better at cutting my fingers than at chopping vegetables.
Eventually, I was able to keep up with the pressure and standards, moving up to garde manger. I kept progressing and getting better and faster, working at the best restaurants that would hire me. Every single one had a big impact. In some, food was amazing and I'd learn new methods and techniques every day. In others, food was not cutting edge, but the gruelling 150 covers fast-paced services sure teach a lot about organisation, multi-tasking and speed. I'm grateful to all the chefs that somehow helped me.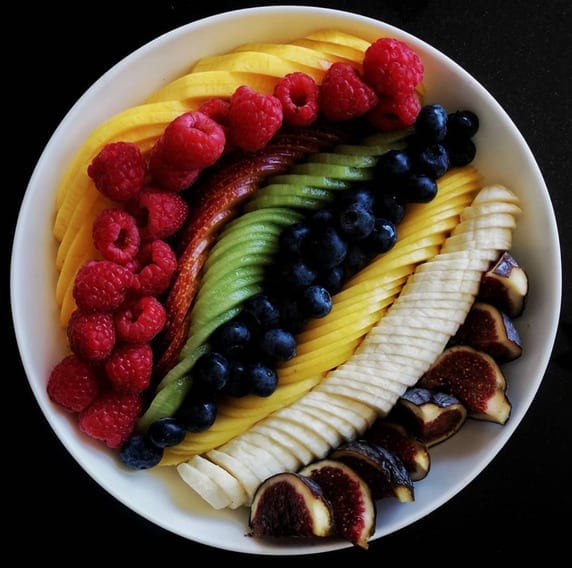 What are you working on right now?
I'm on a 34 meters motor yacht. I'm the sole yacht chef. When the season ends, I'll try and get my Ships Cook Certificate, making me eligible to work on big boats; and hopefully a stage on a 2 or 3 Michelin stars restaurant.
As a sole chef, what are some of the biggest difficulties that you face day to day?
Provisioning. Being on a small boat means I only have one domestic fridge. It's not much space, meaning I have to provision quite frequently, often in remote towns where there are only very basic goods to be found.
This season we were in Propriano, Corsica. I only managed to get some tomatoes and raspberries. Allegedly, a local lady would sell fish from the back of a truck on a hidden square at 9 am. I waited at the spot until 9:45. No fish. Only sunstroke and public humiliation hehe.
Free Download
Have all of the provisioner's contact details at
your fingertips.
However, I do love going around the local markets in unknown cities, finding exciting local ingredients and speaking broken French or subpar Italian. It is a joy and a pleasure, and I would say it compensates the stress of the task.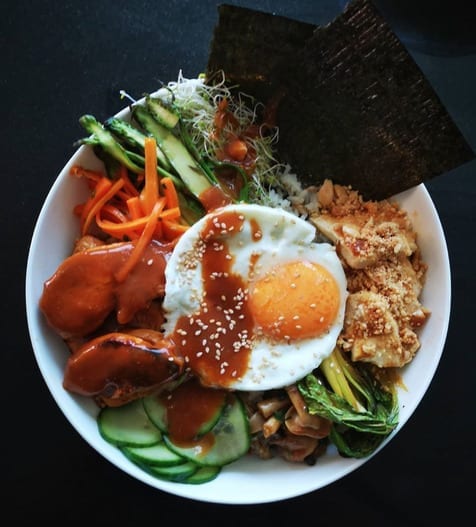 How do the other departments help you out in the galley, and viceversa?
I couldn't do the job half as well without the help of my crew. It's a small boat, so we all help each other. It feels amazing when the deckhand helps with the bins or the engineer volunteers to help with a coffee or with organising the dishwasher. I feel immensely appreciated by these little gestures, and they surely go a long way.
However, I was lucky enough to find a position with my girlfriend, who is the sole stewardess. She is my right-hand woman and half of my brain. She is always reminding me of what I could easily forget. Things like which fruit to get and for who, new dietary requirements on board or if I forget to garnish a plate etc. We are a great team and the work goes much easier thanks to this symbiosis. She deserves all the credit and all the special tailor-made food she gets!
Do you have any great timesaving tips that you implement in the galley?
Prep, prep, prep. Always be prepping. A hard prep makes for an easy service. And always prep in bulk whatever can be frozen.
A yacht chef should always work as clean as possible. After all, a clean workplace means an organised mind. You'll get to the tasks faster and better.
It's also important to know what you're doing before you do it, so you go straight to the point. There's no need to be going around asking crew for inspiration, you can just get on with it.
I believe that organisation is key.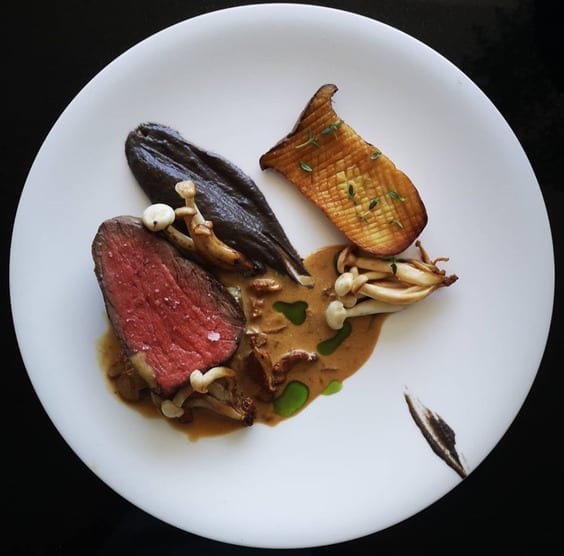 What does a normal day look like for you on charter?
I'm in the kitchen at 7:30 getting breakfast out of the way, and then I start prepping guest lunch as well as crew lunch and dinner. I then go to provision as soon as the stewardess lets me. I usually come back around 10:30am. Of course, I spend half an hour complaining about how hot it is outside and putting the provisions away. Haha.

Crew lunch goes up at 12:30. The guest's lunch at around 13:30.
By the time I finish service and tidy up, it's 14:30 and time to take a shower and freshen up. Tea is at 17:00 and I normally bake a simple cake to be served with jam, fresh fruits, biscuits and whatnot.
Crew dinner at 19:30, guests dinner at 21:00.Clean up, write lists, lights off.
Tomorrow we do it all again, but better.
It's 3pm, you're starving, and you finally have a chance to eat something, what do you whip up in the galley to snack on?
Curry!! It's my favourite type of food. Be it Indian, Thai, Caribbean or what have you. I always keep the secret curry stash for those days when crew food isn't my cuppa. Nothing more heartwarming and satisfying!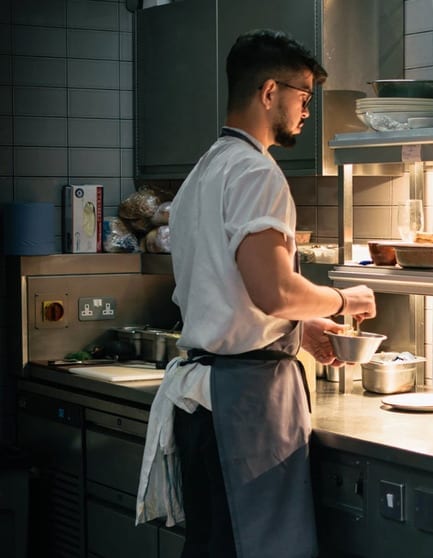 What would you say is the most exciting thing about being a chef in the super yachting industry?
Freedom. I can cook anything that I want, of course, respecting dietary requirements. I love being able to work with amazing produce at the peak of their seasons. That said, the galley views are surely better than underground kitchens with a low ceiling and no windows.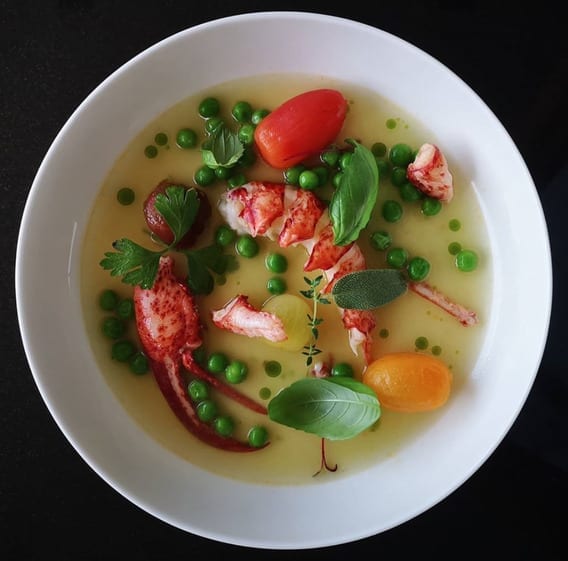 How is life on board a yacht different to your previous restaurant based work?
Work-wise, working on yachts is more peaceful. In restaurants, we usually have to prep and do the service for 100+ covers per shift. It's brutal and it can be thankless. Also, working as a chef in a restaurant is not the best paid of jobs. However, there's no better place to learn the craft than a busy high-end restaurant. I'm lucky to have been trained by very talented chefs at the top of their game.
Onboard, the challenges are of another nature. It's not easy to run the show by yourself – be the provisioner, cook, accountant and kitchen porter can be a balancing act. Planning and organisation are crucial.
Tell us about your first yacht job? How did you get it?
I got it through my good friend Leila, who told the skipper that I'd fit the description. The yacht was a 62" sailing catamaran and they needed someone to cook ASAP. I came on as the sole yacht chef for the trip. We rolled straight into a charter a couple of days later. It was really cool being on a boat for the first time, in such beautiful places.
I had such a great season and it definitely was a steep learning curve. But I'm grateful for the opportunity to get my foot in the door.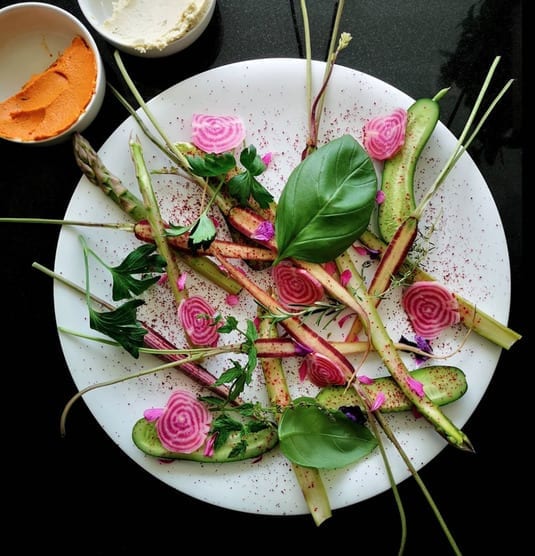 Where do you get your inspiration for for dishes, ingredients or plating?
Books, documentaries, YouTube and Instagram. Information is easily accessible these days, and there is no limit to how much you can learn.
What restaurant chefs are you inspired by?
Simon Rogan, Ollie Dabbous, Jeremy Chan, Michael O'Hare, Bjorn Frantzen,Daniel Humm, Thomas Keller, Heston Blumenthal, Alain Passard…it's a long list.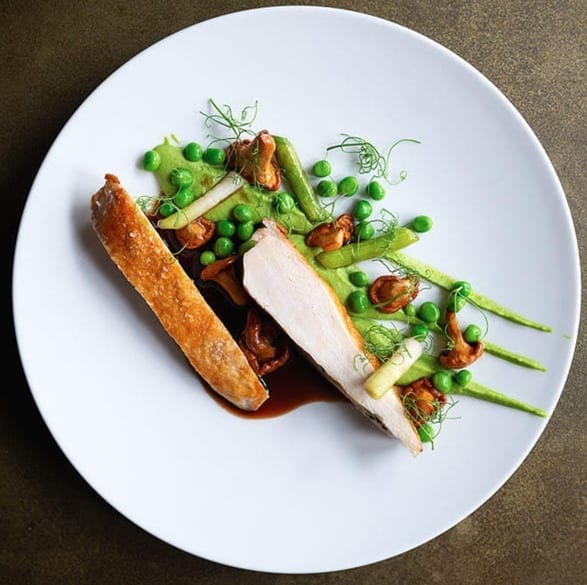 What are your favourite instagram accounts to follow for inspiration?
@private.chef
@yachtchef_nath who also has a fantastic interview on the site here.
@thefloatingchef
@big38
@eaterlondon
@gbchefs
@st.john.restaurant
@gronda.eu
What are your plans for your next leave/downtime?
I want to go to Burgundy, France. I want to get fluent in the lingo, and spend weeks eating everything in sight!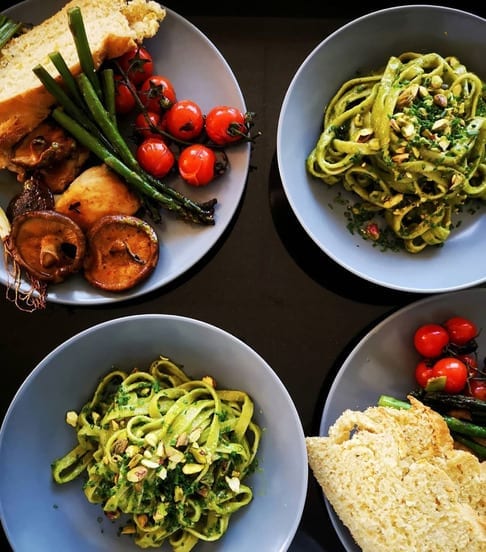 Favourite…?
Protein to work with? Seafood. There's just so much diversity and required technique. There is nothing more satisfying than fish prep!
Vegetable to work with? Onions
Cuisine to cook? Brazilian. Such a vast, diverse, eccentric and unique cuisines.
In the South, there's a massive European and Japanese influence. São Paulo has the largest Japanese community outside Japan, and there are some places in Brazil where German is the first language (it even snows!).
In the North, you will find uncharted Amazonian produce, with native American techniques, and fruits and fishes that are yet to be discovered.
In Bahia, African food culture meets Portuguese cuisine, creating something new and exciting.
Brazil hosts 20% of the world's biodiversity, with much of it still unexplored. There's so much to learn and discovered. Brazil the next big culinary frontier.
Service style? Plated, the guest can have the food as I intended, plus I love plating. We eat first with our eyes and a beautiful dish is more appealing than a buffet.
Meat-free Mondays, yay or nay? Yes, cooking with restrictions is a challenge, and I like it!
Med or Caribbean? You can't beat southern Europe, from a chef's perspective. When you're able to get the best produce from countries like France, Italy and Spain, at the peak of their season, then your job is mainly not messing it up.
Charter or private? Charter. I believe it is more dynamic and always good to change guests and… And what its always nice to have compliments on the shape of a 20% tip.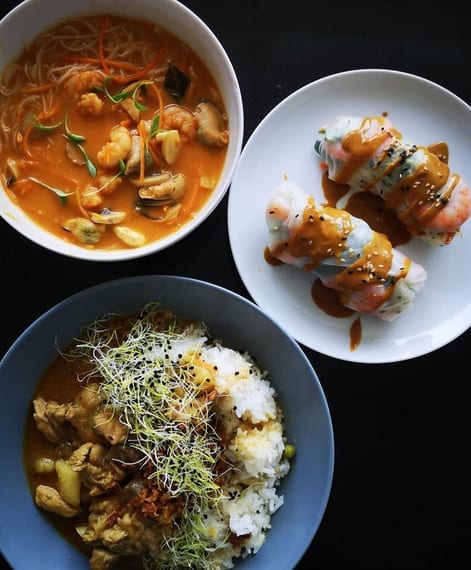 If you could have a table at any restaurant in the world for a dinner reservation tonight, which one would it be, and who would be your dinner date?
I'd go to Mirazur, in Menton, Southern France. I'm a big fan of Mauro Colagreco's style, and it's a beautiful place. It's perfect for a date with my girlfriend.