She calls herself a galley rat, but Millie Wood is anything but. The young sous chef has started making a name for herself in the industry for her amazing crew platters with an asian fusion twist and a penchant for fresh sourdough.
Sous Chef Millie is proof that a young chef can work their way up in yachting through pure hard work, grit and self interest in cooking and creating. Without a formal culinary background, she has grafted hard to prove her space in yachting and one which certainly delights the crew at every level!
Check out her Instagram to spy on her delicious crew meals. Her stories often highlight what she's up to the in galley and are a great source of inspiration when you are stuck for ideas.
Contents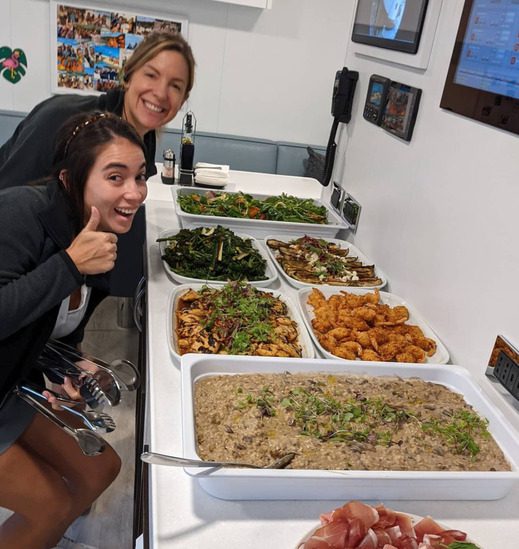 What inspired you to make the leap into yachting?
I started in a private villa in Menorca to get some experience before I did my ski season in Courchevel 1850 for Scott Dunn. Although most of that is a blur. After that, I worked for these guys in Vance in the South of France. I didn't have a clue that this industry existed, you don't see many Yachts sailing round the UK coast… I remember seeing Madame Gu docked on the IYCA and thought to myself I want to work on one of those! And that was it really!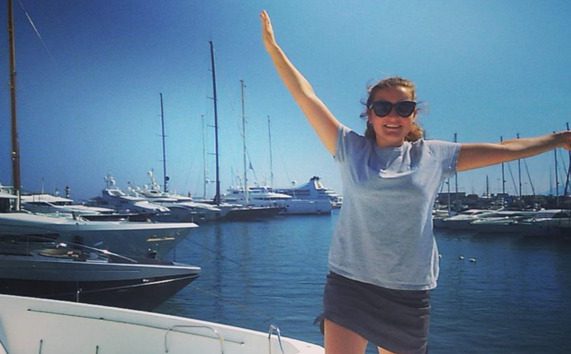 What is your formal chef background?
I joined Yachting when I was 19 so I haven't yet had the opportunity to get any formal training. Just learnt along the way. I've been lucky enough to work with a couple of really great Head Chefs and my mum is a great cook too. Don't think you can really count A Level Food Technology as a formal background.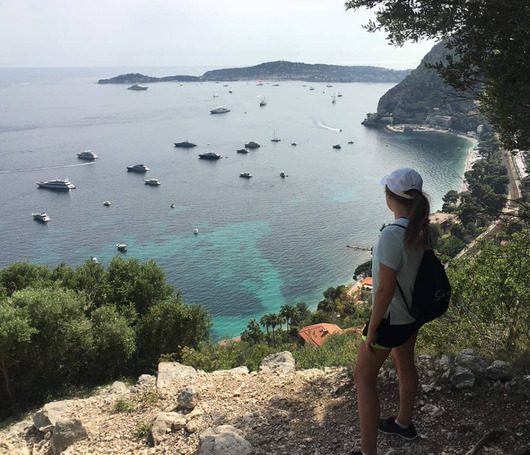 What are you working on right now?
I've just joined a 64m 'expedition' yacht, US East Coast. Next leave won't be for a while but I'd love to do another Richard Bertinet course. I did his bread one a few years back and am eyeing up the Patisserie one. And obviously the Tokyo Sushi Academy.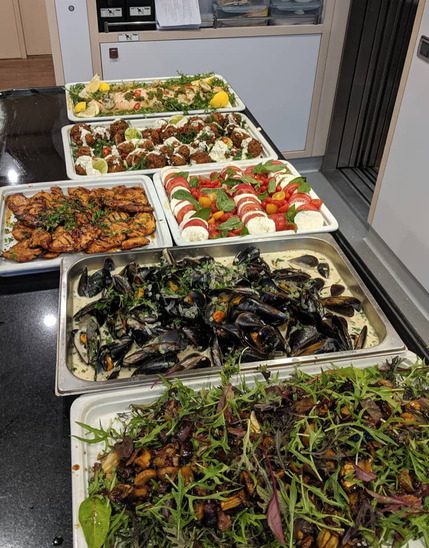 Do you have a favourite memory of yachtlife so far?
That's a difficult one! Not sure I could limit it to just one. But crossing to the Maldives and seeing bioluminescence definitely sticks out. And when the girls on my last boat rented a catamaran in Antigua for my birthday. Or going to see Disclosure at 'Brunch in the park' in Barcelona with the crew. Too many to pick!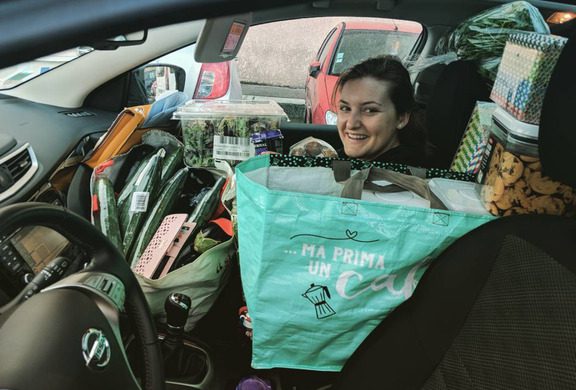 What has been the most challenging part of being a yacht chef?
I was thrown into the deep end when I joined a 74m boat that had just sold. I was tasked with setting up the boat and getting ready for a three-week crossing to the Maldives with 26 crew including security. By myself. No provisioners. And no clue what I was doing. Galley was left in a state by the previous Chefs too. Bit different from the classic Crew Chef position I'd just left!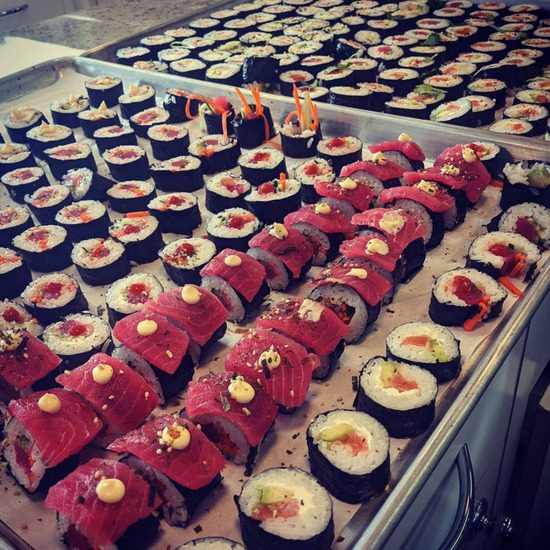 What advice do you have for new chefs going the industry?
RUN. YOU'LL NEVER BE ABLE TO LEAVE. Before those golden handcuffs are a permanent feature.
Joking. Sort of.
But in all seriousness, do your research. Especially with things like salary, don't be taken for a ride! You'll be working very long hours and should be paid in accordance. From past experience, it's important to get a good gauge on the crew. They can make or break your experience on a boat.
Freeze leftovers i.e pulled pork, curries, pasta sauces etc. These are great for when you're in a pinch and can always be turned into something else Mantou, pies/ pasties etc.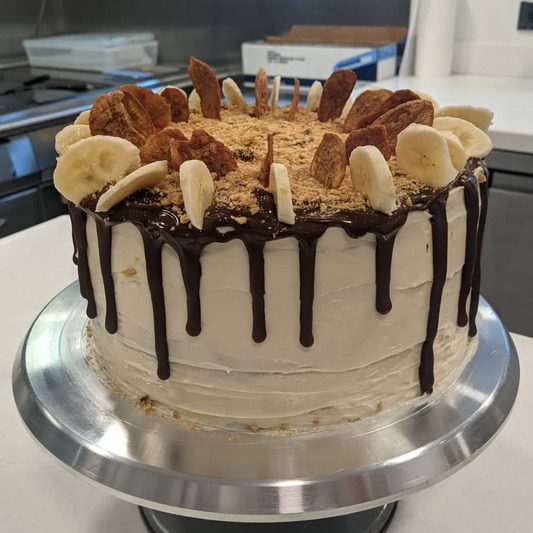 Tell us about your first yacht chef job
I was a Cook/Stew on a 45m classic Feadship based in Cannes. I was pretty lucky, I got the job whilst I was in the UK. Flew out for a weeks trial went home and then was asked to join three days later. The boat was listed for sale shortly after I joined and we never had a boss trip! I was told by the Second Engineer that I was a crap Stewardess and that I should focus on the cooking side of the industry which was why I made the transition to being a Chef. Best advice I've been given.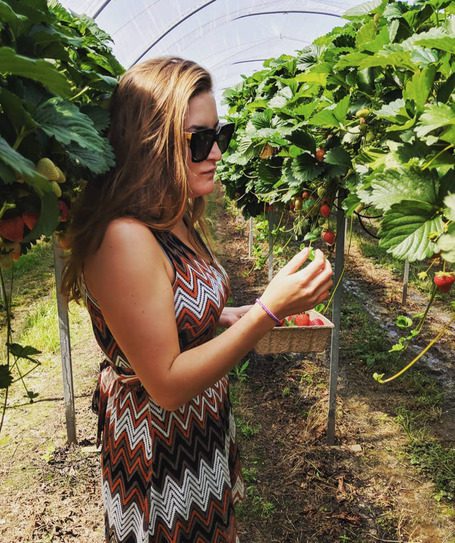 What are your favourite dishes to make?
Anything Asian! And fresh pasta but mostly because I like to eat it. And sourdough for that exact same reason. ALL THE CARBS.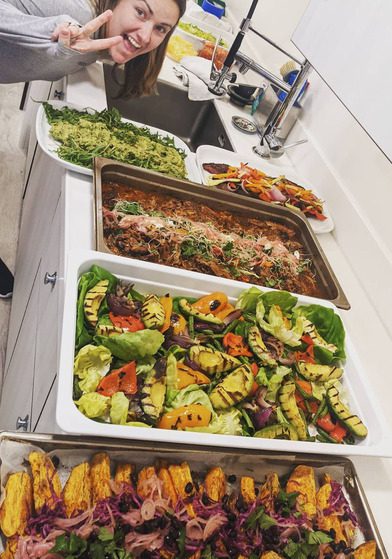 How do you manage crew dietary requirements on board?
I've never found this to be a problem for me. If there are Vegans etc try to keep things separate even if it pains you. Yes I know that kale salad would look so much better sprinkled with goats cheese. But hey, they've got to eat too. There should always be enough variety for people to choose from anyway. But what grinds my gears is when someone states they have an intolerance and I see them sneaking Focaccia like a naughty mouse. I SEE YOU CHANTELLE..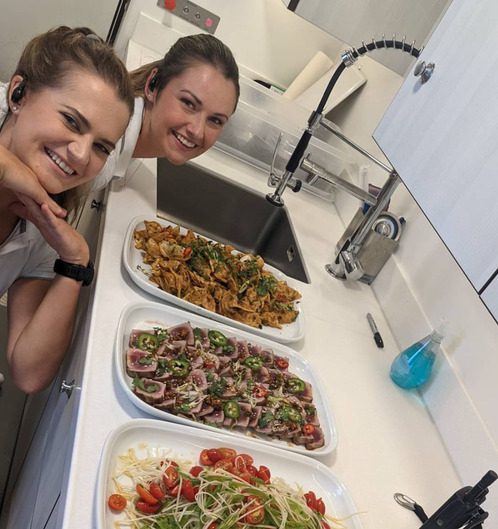 How do you plan your crew meals?
A really cool chick shared her method of crew menu planning with me. I try to do it three or so days in advance, with something always marinating in the fridge for the next day/s. Prep prep prep! I like to do a lucky dip in the freezer as well and plan around the proteins. Themes are a good method too. I keep all of my previous menus on a word document. Always helps to look back when I need a little help. 
For more crew food ideas download our free recipe book with over 300 crew meal recipes!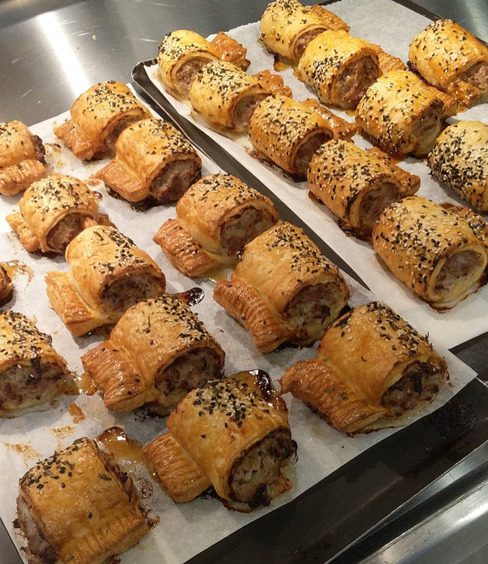 Who are your favourite Instagram accounts to follow?
Pippy Eats those dumplings are insane, Georgina Waring always does yummy looking crew food, Ellie Girling, Zaraskitchenuk, brothermarcus_, Sabor_ldn, Ottolenghi (obvs), eatlitfood (he's hilarious), ocean.galley THE LIST IS ENDLESS.
Favourite…?
Meatfree mondays, yay or nay?
I'm definitely a yay for this.  We put it forward to one of the rotational Captains on my last boat. Safe to say the suggestion went down like a lead balloon.
Crocs or Birks?
Birks all day. Crocs live in the bin. Or a mangrove.
Med or Caribbean?
I love both!
Under 50m or over?
Definitely over 50m. The dynamic is just different. I mean, not that I can really talk as I've only ever worked on one 45m. First boat too and I had no friends so maybe I have a jaded view.
Port to be based in?
Barcelona for sure! There's so much to do, lots to see, places to go, nightlife, the food is incredible… The list goes on!
Boat you have worked on?
Definitely my last boat. Even if I did come away with slight PTSD. 74m Italian build (shocker I know), huge galley with all the toys (I miss blast chillers), cabins were a decent size, great crew mess. The vibe onboard was good too (mostly). Best group of girls I've ever worked with and life -long friends. I'm going to get told off for saying that.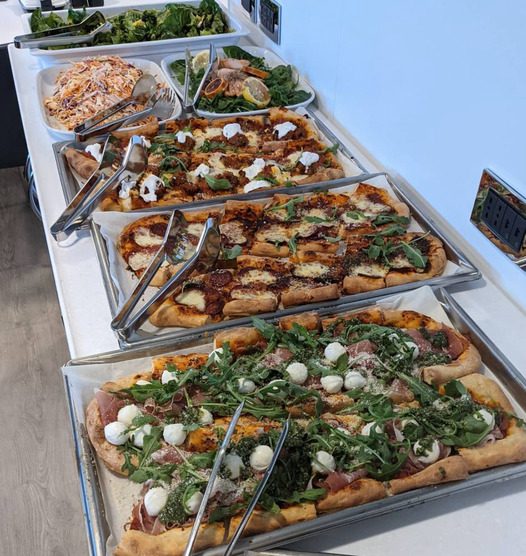 If you could get a table at any restaurant in the world, where would you go, and who is your date for the evening?
I'm going to go basic on this one. But it would have to be Noma. Or Core. Not sure I could get a date. HA
Editors Note:
Ok boys, you know what to do here… slide into Millie Wood's DM's on IG, get creative, bring your wit and banter and tag us with your best chat up lines. 😉