Yacht Chef Lauren Loudon is best known on Instagram as Sailingfooddiaries. However, these days she is more about being on land than being at sea on a sailing yacht. She recently left yachting to set up a new venture- a Deli in the UK. We chat to her further about how she stumbled into yachting, and how she made her exit and how being a Masterchef UK star has changed her 😛
Don't forget to follow Lauren Loudon's instagram account if you aren't already.
Contents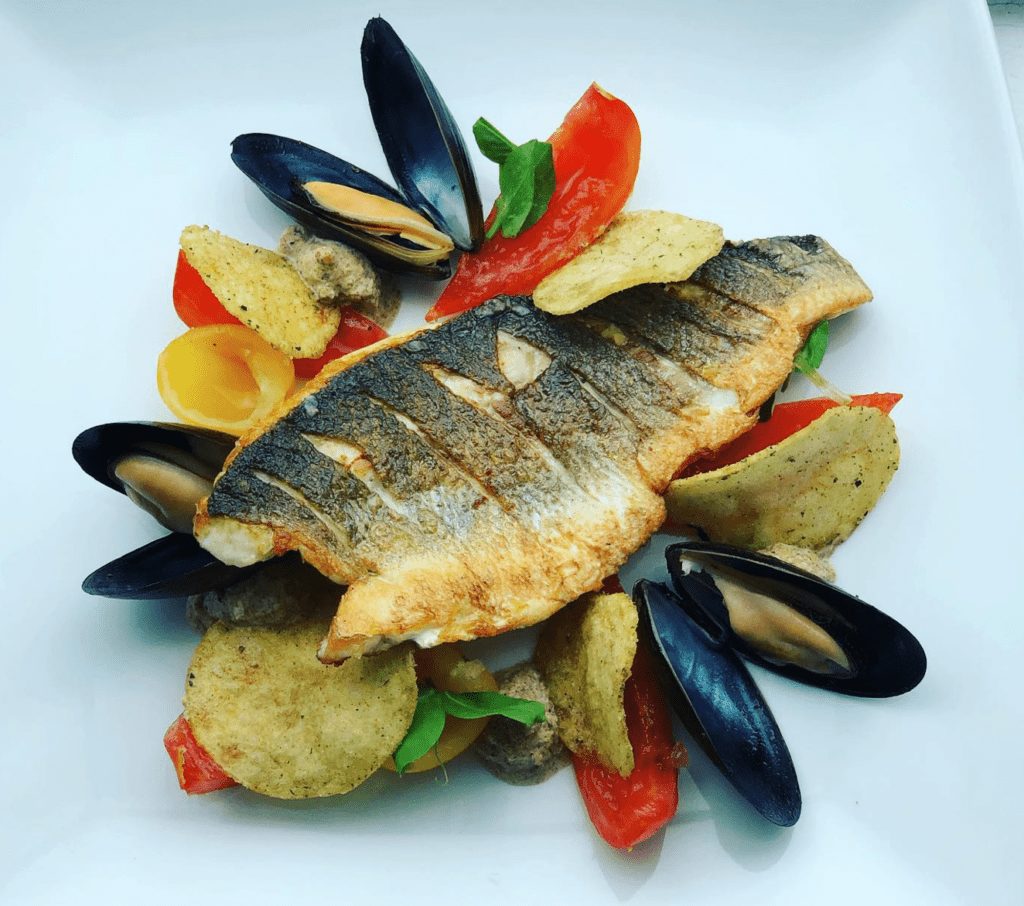 April 2022 Interview Update
What is your current work situation?
Currently running my own cafe in Oxted, Surrey, expanding to catering and private cheffing, planning lots of exciting events for the summer!
It's been a busy year for many chefs, can you tell us a little about what has happened in your world since we last spoke? 
Navigating a new business in hospitality through the pandemic kept me busy for sure, constantly adapting, evolving and getting creative in any way possible to survive and thrive!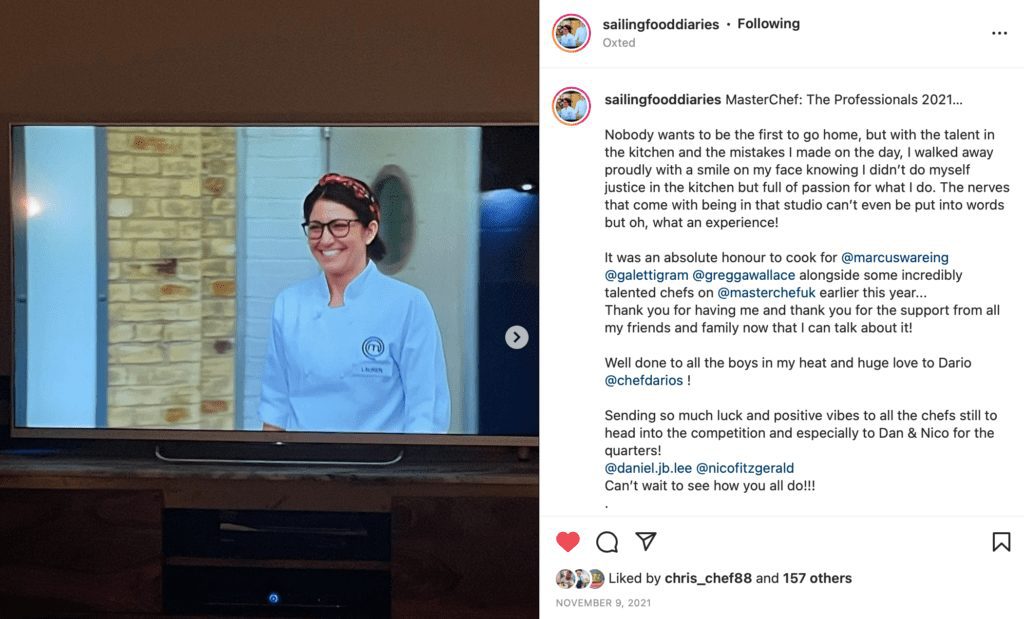 Of course, we can't NOT ask about Masterchef! How did that come about, and how was the whole experience? 
Oh yeah, and then there was MasterChef: The Professionals! I was having a bit of a tough time personally and in the lead up to turning 30 I made a little deal with myself to just say "yes" to everything and throw myself at whatever came my way. A friend sent me the application form and I thought "what have I got to lose? I probably won't get a look in any way" and sure enough, after weeks of phone calls, interviews, auditions and background checks, I was told I was selected to be on the series and was sent my filming days. It was one of the best experiences of my life even though it didn't go my way on the day, it's something I'll hold with me forever!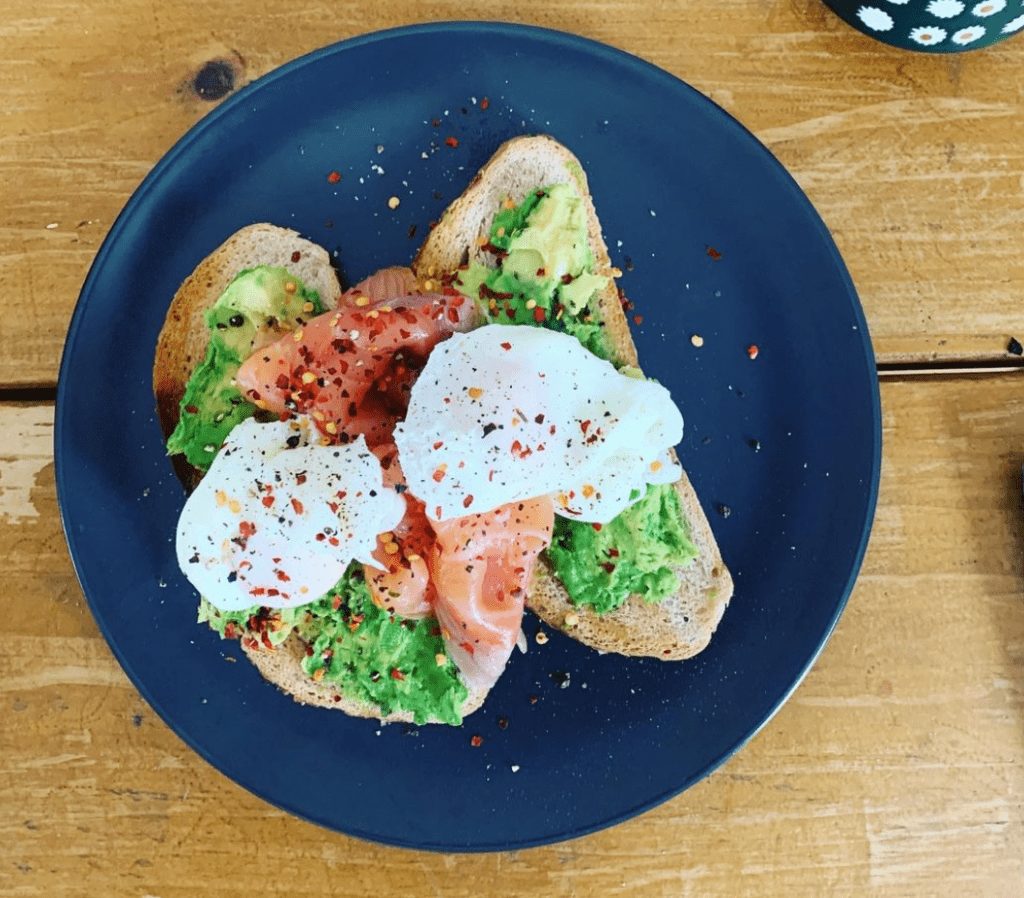 And, you have made leaps and bounds since we last spoke with The Deli- it sounds like you have had a pretty incredible year!
It's been a real blessing to have so many great, supportive customers and it feels like we've really built a community at The Deli. It's allowed us to extend into pop-up supper clubs and share our space with other local businesses to promote their platforms too which is always nice!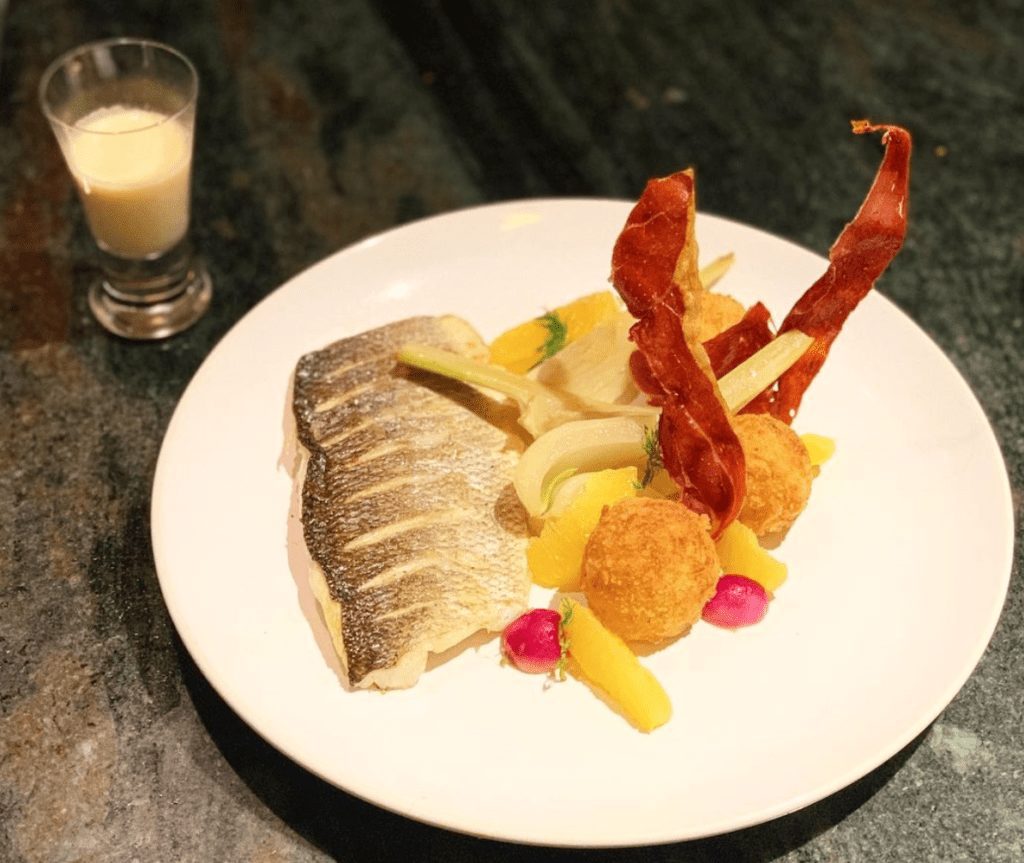 How has your business model changed since The Deli was set up? 
We've completely flipped The Deli on its head since we opened in January 2020 as a traditional delicatessen. Now we are a cafe with 18 covers indoors and 16 in our garden that we were forced to create due to the lockdown restrictions allowing only for outdoor seating last year. A huge labour of love, but we transformed a former butchers shop with two huge walk-in chillers into a space I am very proud of!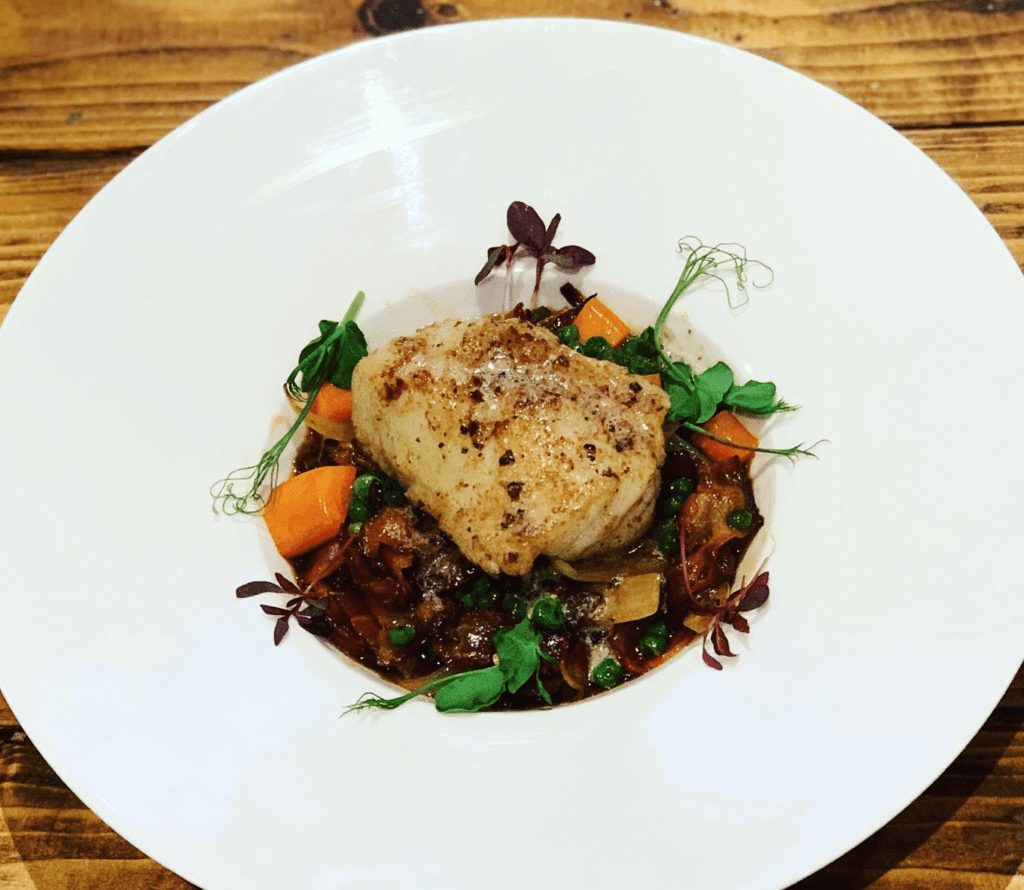 What were some of the most popular dishes on the menu the past year?
 The menu is quite simple but creative with flavour combinations inspired by my time travelling on yachts. The "Med" Salad is always a winner, the "Amalfi" toastie, the Sweet Chilli Chicken Tacos and my absolute favourite – the acai bowl of course transporting me straight to my mid-morning break on the anchor deck!
What was your favourite ingredient of 2021?
MONKFISH! It was my skills test on MasterChef and the buggar defeated me on the day. I'm not one to stay defeated though, so I ordered myself some and have since nailed the art of removing every layer of the membrane!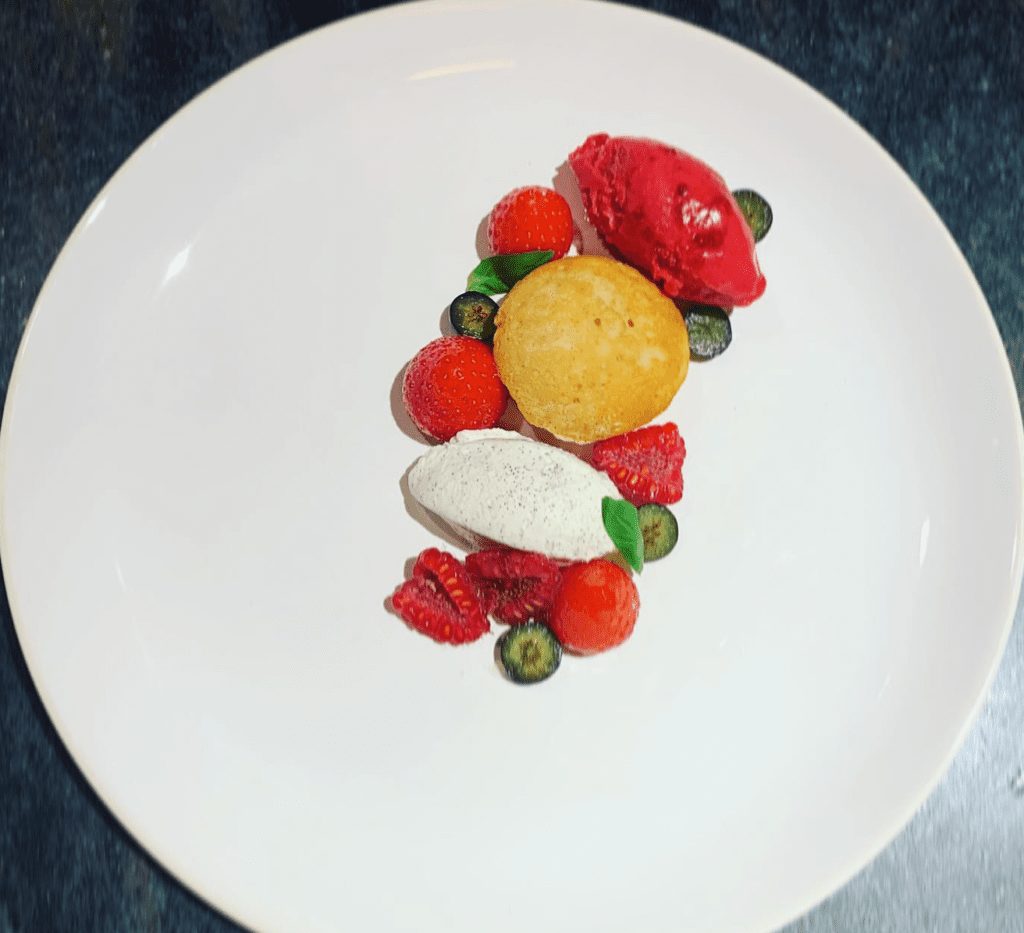 What were some of your career highlights of the past season?
I'm just really proud of how far my little Deli has come since opening. We managed to jump over all of the hurdles of the pandemic and remain afloat which is a huge win in my eyes. 
What has been the greatest achievement you have had recently?
The gratitude shown from customers & positive comments on our services is always such a lovely feeling. Food is such a huge part of our lives and I love being able to make somebody's day through feeding them!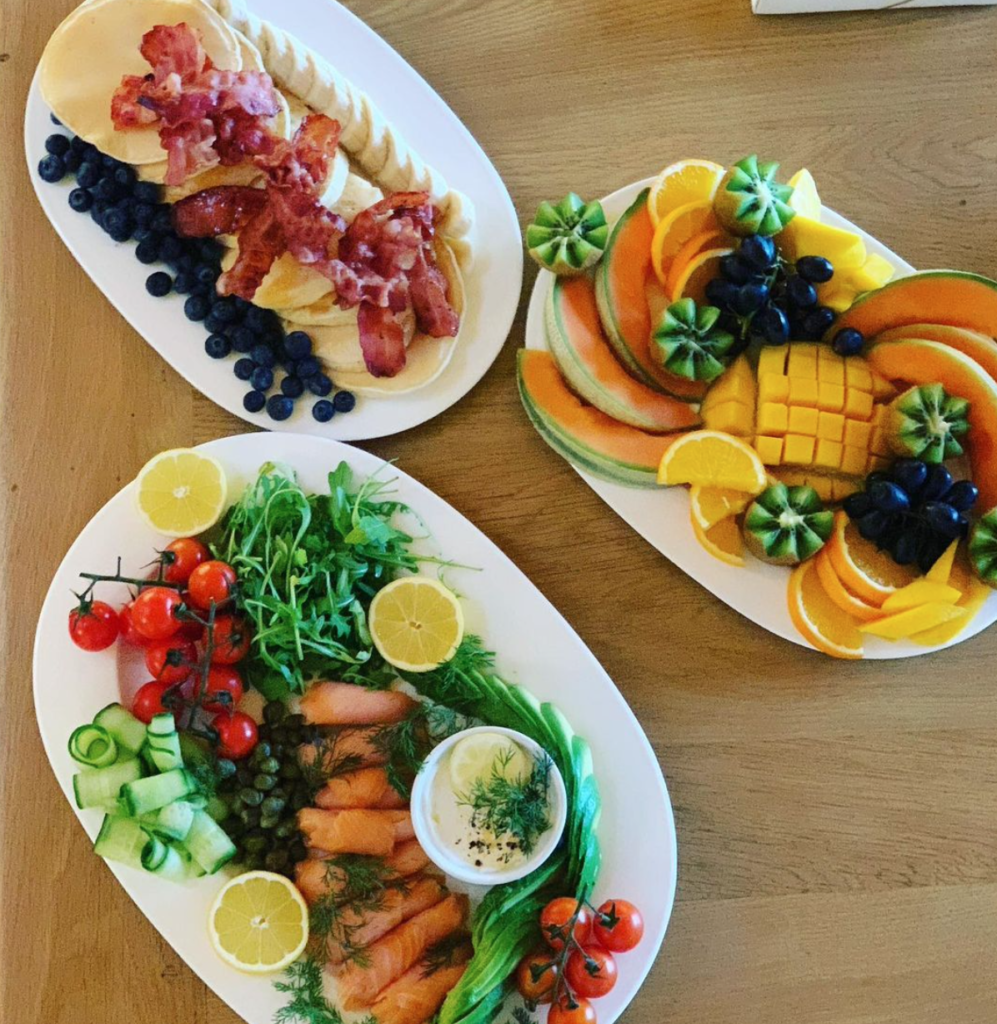 What are your plans for the next 12 months?
Just to keep growing and expanding the business really. We've got some great opportunities coming up, so are trying to take everything by the horns and expand outside of our current space.
What was your favourite chef memory from 2021?
MasterChef, of course.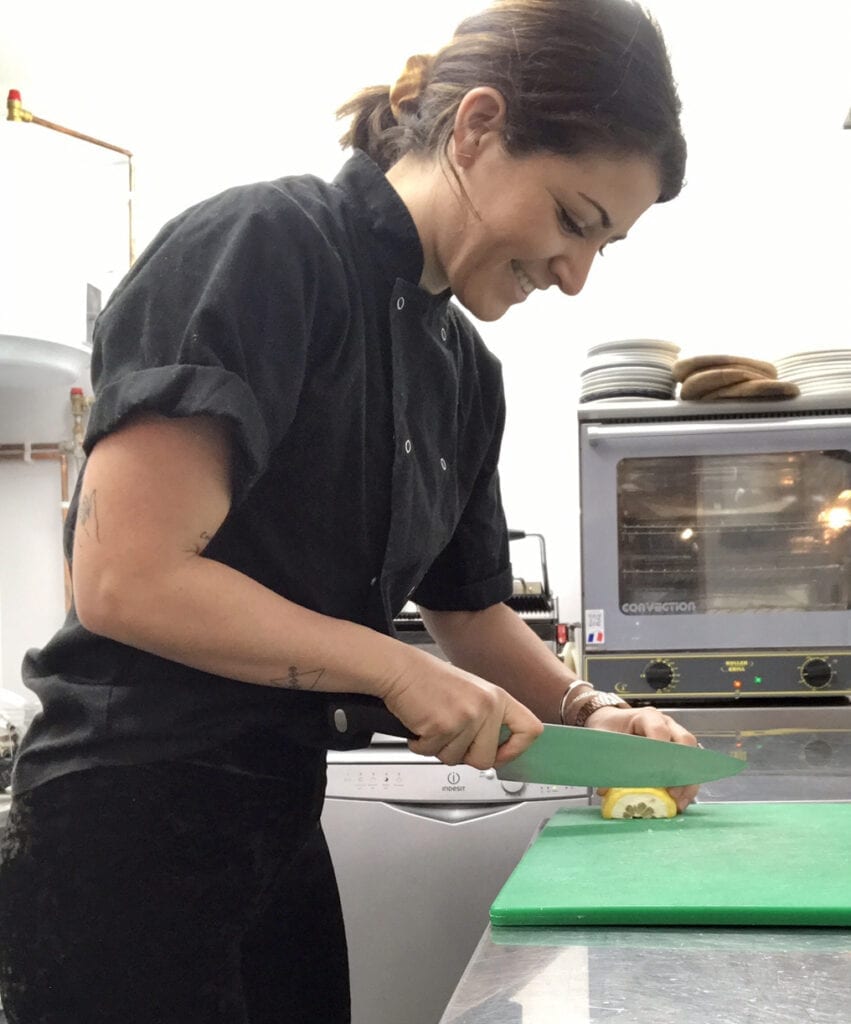 November 2020 original Interview
Can you tell us more about how you got into being a superyacht chef?
I'd studied French at university and landed myself a job in Antibes of all places. I knew nothing about the yachting industry before calling the Cote d'Azur my home. Whilst living there I obviously naturally gravitated towards making friends with the English speaking people… yep; yachties.
It started out with tagging along to dock parties and the odd Sunday Funday in a jacuzzi on a yacht sipping on leftover charter champagne and needless to say, I was immediately intrigued… After a year living there and reluctantly returning to uni and then graduating, I moved back to Antibes to pick up where I left off on a six-month contract.
Toward the end of that period, I actually met someone and ended up in Fort Lauderdale. It was on a whim to visit him with no real plan – or return ticket. A position for stew/cook came up on his boat while they were in the yard. I thought I'd give it a go so signed up for my STCW, flew to the Dominican Republic to get my B1/B2 and that was that. I was a yachtie.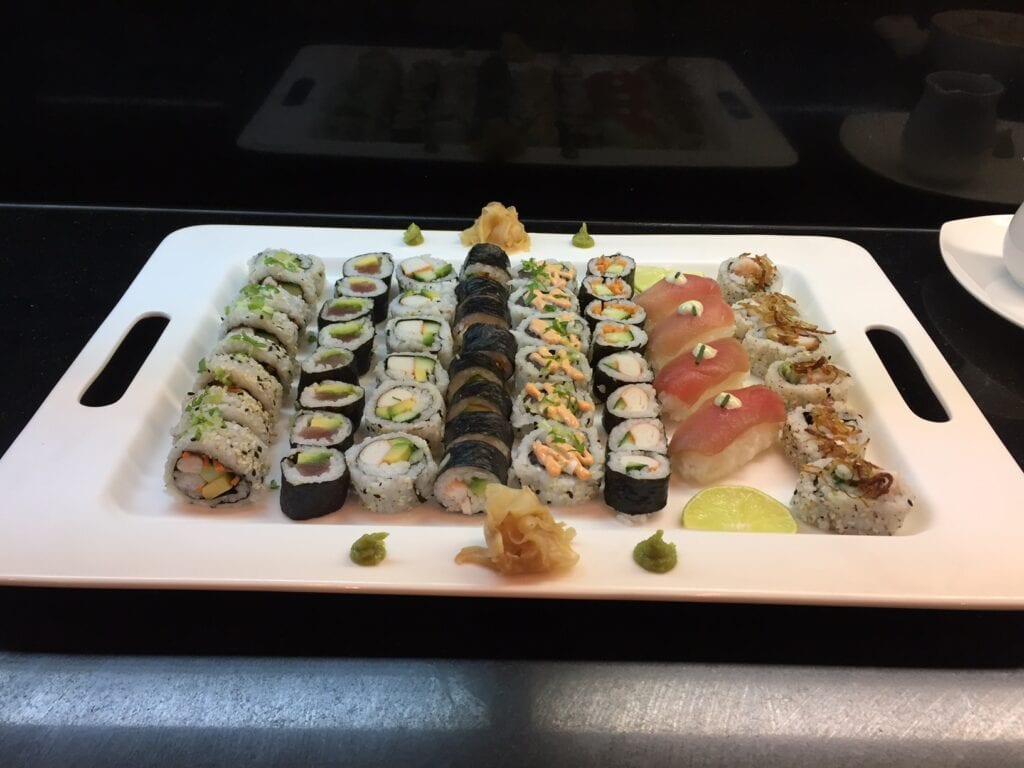 What is your formal chef background?
Leading up to this, there were a few months where I was pretty ill and cutting a long story short, I found out that it ended up being down to food allergies.
Let's just say my French diet of baguettes, cheese and beer had clearly got the better of me. Gluten AND dairy were the culprits. (yes, I actually lived off the above-mentioned food for a year, with a couple of crepes and pasta dishes thrown in too).
This was at a time where gluten-free wasn't yet a fad diet and dairy-free options were reserved for the lactose intolerant. The combination of the two was almost unheard of. And my sweet tooth yearned for treats so I turned this into a positive and started testing recipes in the galley during a long and slow yard period.
I felt my creative juices flow and realised that being on a yacht that was only at the beginning of a LONG refit didn't suit me. So I went home and did a short but intensive course at The Chef Academy of London. This was mostly just to teach myself the correct way of doing things. And also truly immerse myself in the culinary world. It ignited a spark in me and I was instantly spurred on by the adrenaline of the kitchen and the constant classroom of cooking.
Due to my own rollercoaster with food allergies and diet changes, I wanted to learn more about it all so recently did an online Professional Diploma in Nutrition.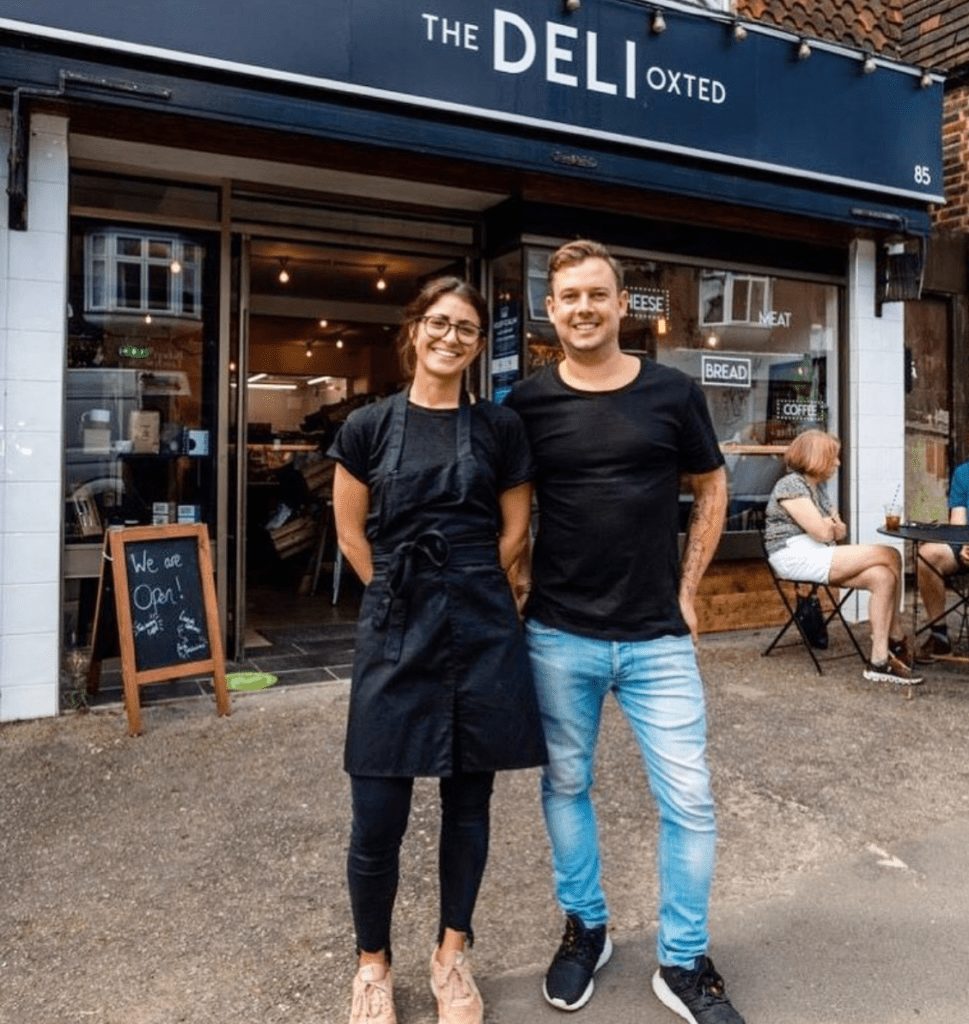 You have recently left yachting to open up a bricks and mortar deli, tell us everything!
Even before cooking was my career, I've always dreamed of owning a coffee shop / café. Everyone that knows me knows that!
On a ski trip with a group of friends, I was telling everyone at the dinner table one night all about the visions I had of this little coffee shop and how badly I wanted it. Not long after, I'd been to visit one of the couples we'd been on the slopes with. I was in the town they lived in and fell in love with the area.
We were looking to buy a house and decided that town could be a good option for us. So I started looking. A week after getting the offer accepted on the house, the friend I'd visited contacted me with a business for sale. A true Italian style delicatessen on the main high street of the same town. He was interested and wanted to know if I wanted to join forces.
Anchored in Corsica mid-trip on a busy charter, I was serving up dinner for guests and couldn't get it out of my head. I sent desserts out, cleaned up as fast as I could. And ran up to the sun deck to call him about it. I wasn't sure it was right. Because I'd always wanted a proper sit-down café as opposed to what it was. But definitely saw a bigger picture than what was presented in front of me.
Covid and opening a new business..
The sale took far longer than anticipated. I'd committed to the owner to do the Caribbean season which was looming closer and closer. Eventually getting the keys just before Christmas. Our renovation plans had to go on hold and we opened our doors mid-January of this year. For what we could never have anticipated being the biggest rollercoaster and worst possible timing to be new business owners.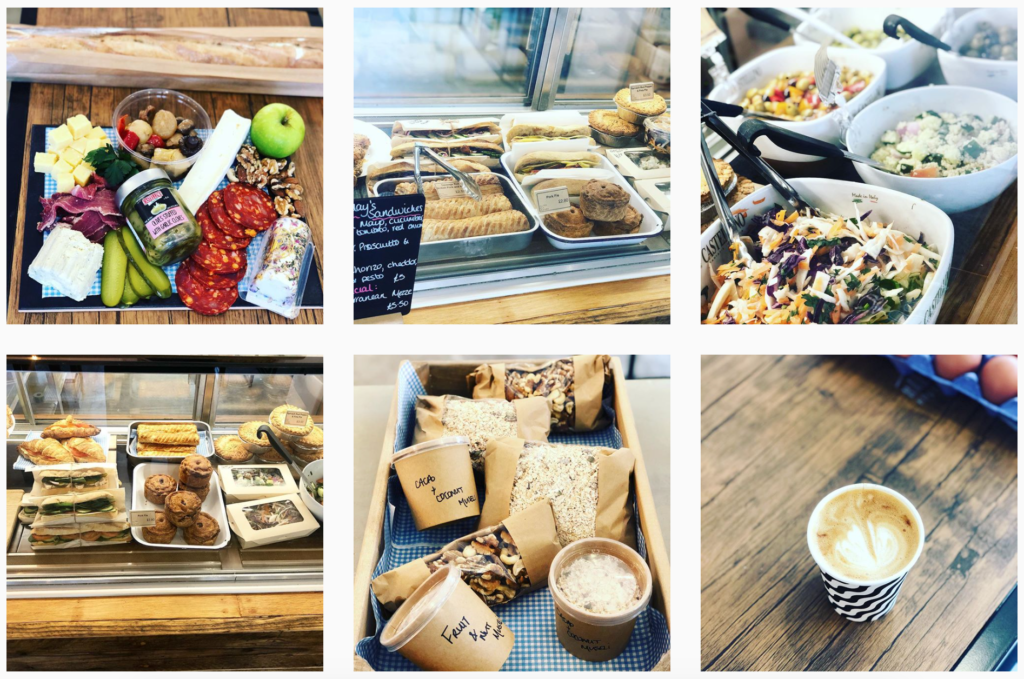 Being forced to close our doors just two months after opening them, we turned a negative into a positive and did the only thing we could whilst the world was locked down and facing the beginning phases of a global pandemic – evolve and adapt.
It started with knocking out a walk-in chiller and moving the compressor. But it ended up being a six-week project and major transformation. Luckily for me, this coincided perfectly with the yacht getting shipped over from Miami to the UK. So I was able to come home and be involved with every step of the process.
I rejoined the yacht and took it over to Holland as planned. I did an owner's trip and realised that trying to get a new business off the ground was hard enough at any time. Let alone NOW, whilst also trying to keep the owner happy.
After watching a very ordinary retail space turn into my vision of a rustic, cosy café, developing my own menus, putting plans into action and seeing my dreams become reality, I made the difficult but right decision to step off yachts to focus on the business and honestly was overwhelmed at the local support upon reopening The (all new) Deli!
Follow The Deli on Instagram here, and if you find yourself in Oxted, UK, pop in! For more info on The Deli, head to their website here.
What were some of the biggest difficulties with going landbased?
Apart from the timing and unfortunate circumstances of the whole world at the moment, it's been so full-on and busy that I think it's just adapting to a sense of exhaustion that's completely different to long galley hours on charter. Then obviously going from a comfortable job with a steady income to being self-employed with a mortgage, a hungry belly to feed and "normal" life expenses is a big and scary change but one I try not to think about!
Luckily I live a five-minute drive from work so although it's not quite rolling out of bed and into the galley, it's not a huge adjustment either. I'm also answering this on the day that the clocks have just gone back and I stood in a puddle on my way home today, but it would be far too British of me to complain about the weather, so I won't 😉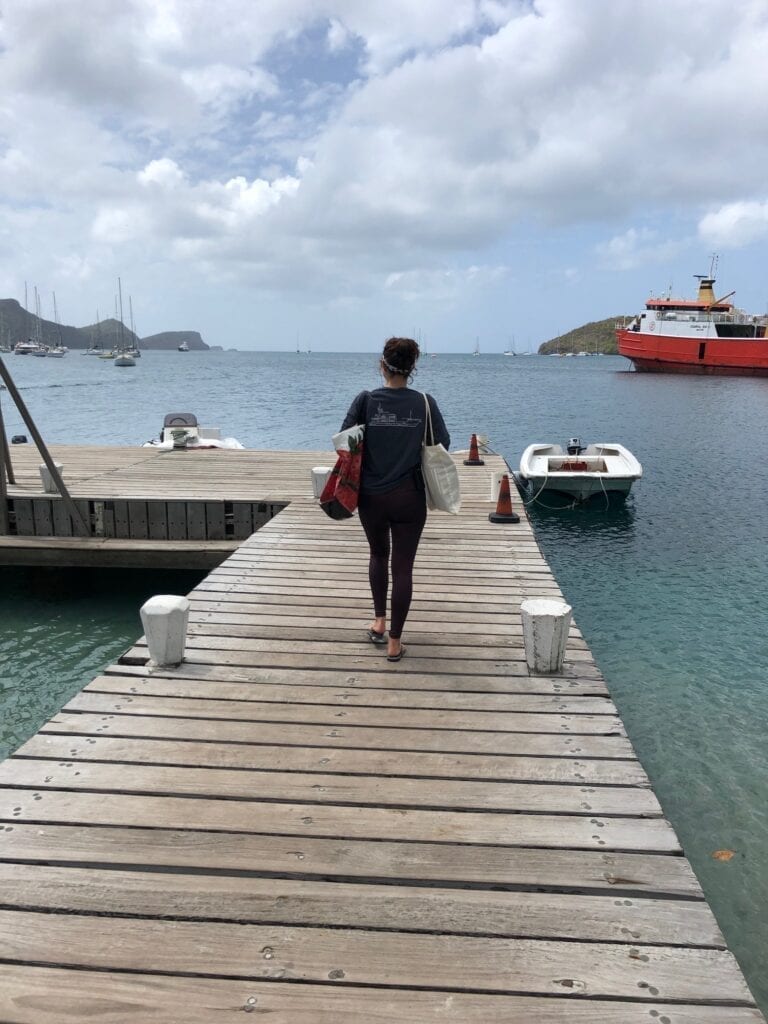 What is the most exciting thing about the yachting industry?
Of course, the travel perks are amazing! I've seen some of the most incredible places I could never have even dreamed of visiting! So that's definitely a highlight. But that comes hand in hand with cooking too. And having access to the best of the best ingredients to play with! Also, you get to meet the most weird and wonderful people from all walks of life. I mean, both crew and guests and I just love that!
Do you have a favourite memory of yachtlife so far?
I'm not sure it would be a favourite, but it's definitely a standout memory. And that was an Atlantic crossing from Fort Lauderdale to Antibes in April 2017. It was pretty much a disaster from even before we left. So much so that I wrote a little personal diary most days on the trip. Looking back I found it so ridiculous that I later turned it into a self-published book!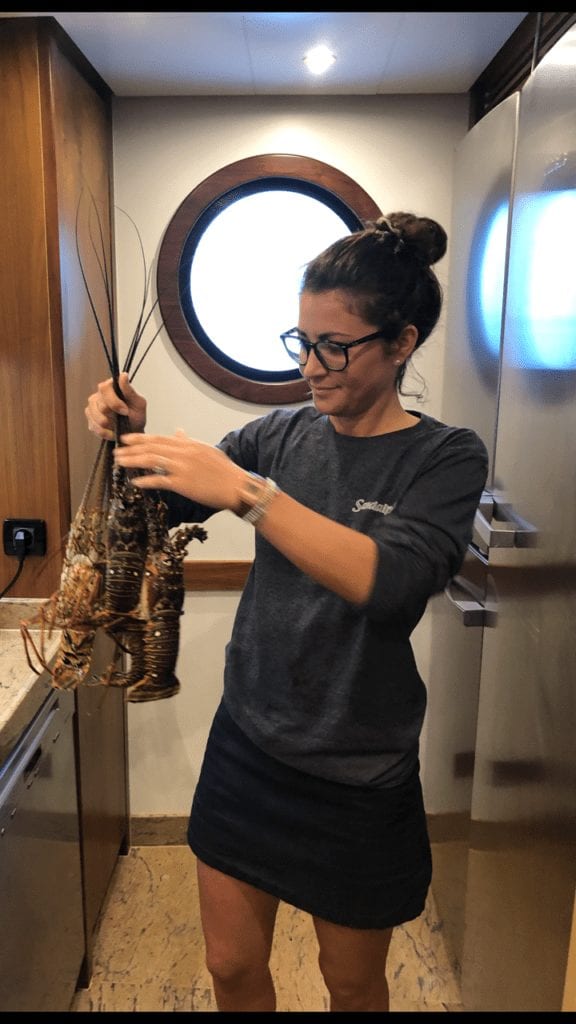 What has been one of the most challenging sides of yachting for you?
I will never forget the first time I stepped ashore in the Caribbean.
We sailed the boat down from Fort Lauderdale and docked in Nanny Cay Marina on Tortola in the BVI. We went for a drink in the marina and met some fellow crew. Having never been there, I asked all the usual questions about the area, provisions etc.
The next day, I walked outside of the marina to get a taxi to the supermarket and have never felt so overwhelmed. Just a few meters away from these luxury, multi-million dollar floating holiday homes were nothing but shacks, run-down cars and stray animals.
I stood for a moment and looked around. Back at the masts sticking out above the buildings and ahead of me to the reality. Of course, I just didn't quite expect such a shocking contrast. I took it with me and got talking about it with other crew. Eventually, I realised that without the yachting industry; they'd have even less. We support them and they need us to visit their islands, to spend our money and cruise their waters.
It broke my heart but it opened my eyes. Although I never quite got used to the gap between the luxury on board and the reality on (some parts of) land, it taught me the true value in how lucky we are as crew to get to do what we do – and get paid for it!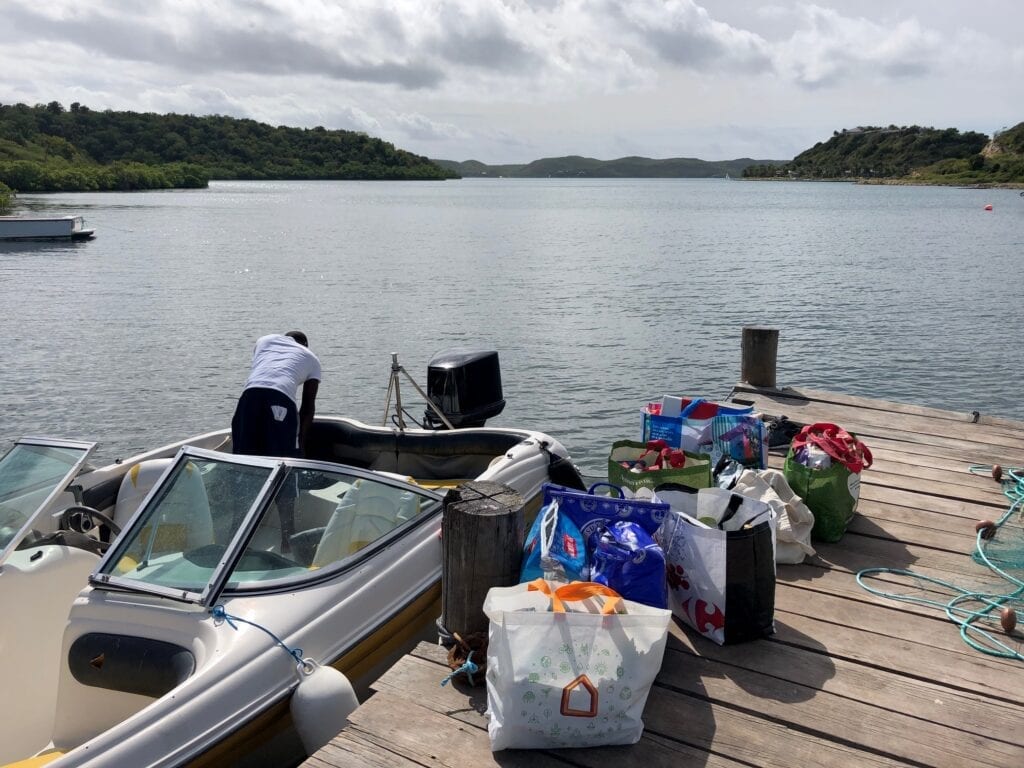 What are your favourite markets to wander through when you pull into a port?
My favourite market has to be Marche Provençal in Antibes & La Boqueria in Barcelona. I just love seeing the vibrant, seasonal produce, smelling the cheeses, the freshest of fish, talking to the merchants and seeing what local favourites each place has on offer!
What advice do you have for new chefs coming into the industry?
Be prepared, but don't plan too much. I used to spend forever planning menus down to every ingredient. And I was overthinking every single word written on a preference sheet. I was always making sure that every dish that went out would make every single guest happy. Doing this, I created so much extra work for myself… and stress!
It never gets less annoying when guests change their plans last minute, but it happens. You will get used to it. So just be prepared to give the crew a meal you've just spent 3747643892 hours preparing for guests. All because they confirmed dinner on board at 8 and then decided at 7.45 they were actually going out.
Also, on the other hand, be prepared for them to change their mind about going out. It could be because the water looks choppy and they don't fancy the tender ride ashore for their dinner reservations. Always have a meal on hand for changes. And make extra for those tagalongs that will inevitably pop up out of nowhere as you're about to plate starters!!
Oh, and don't trust preference sheets! Vegetarians will veer off-piste if they see Wagyu on the menu & nobody's ever actually on a diet on a charter!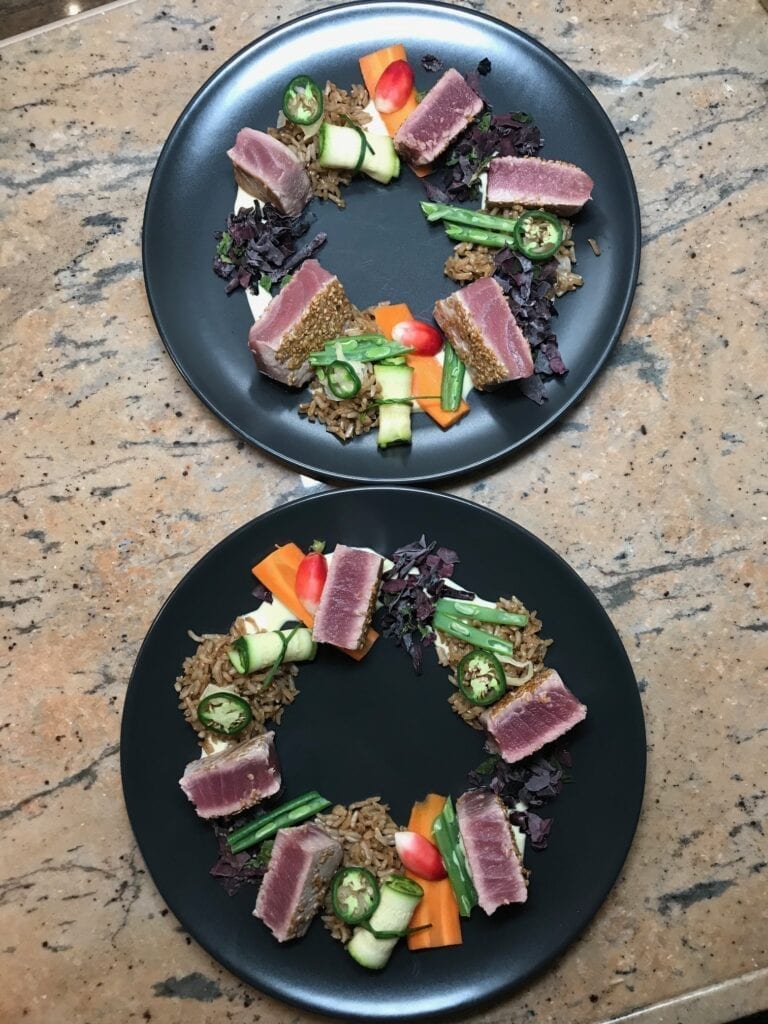 Tell us about your first yacht job?
Aside from the one I mentioned earlier (which I don't count as I never did a guest trip on it!). It was a couple's position with my now-husband (captain) on a charter catamaran based in the British Virgin Islands.
The first guest trip was a big family Thanksgiving get together for the owner and his friends. It took me three days to get hold of some lemons as there were none on the island. I quickly learnt the benefit of provisioners and the importance of having a network of fellow chefs to help out in emergencies!
What restaurant chefs are you inspired by?
Dominique Crenn is a big one – she stands strong for all the female chefs out there! Adam Handling, Tom Brown, Massimo Bottura, Steve Groves, Sean Brock, Christina Tosi if she counts – I just love her.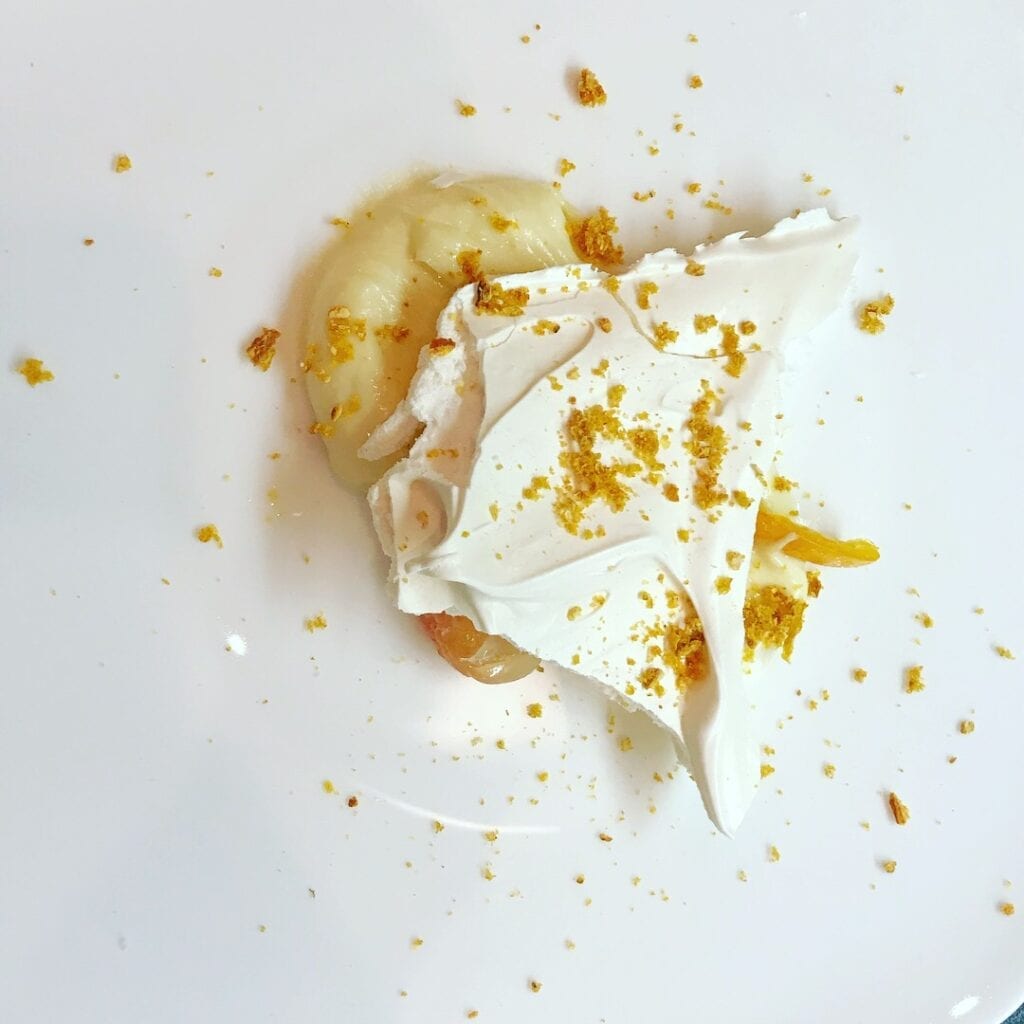 What are your favourite Instagram accounts to follow for inspiration?
@oli_harding
@theartofplating
@gbchefs
@foodstarz_official
@thestaffcanteen
@londonkitchensocial
@thesuperyachtchef 😉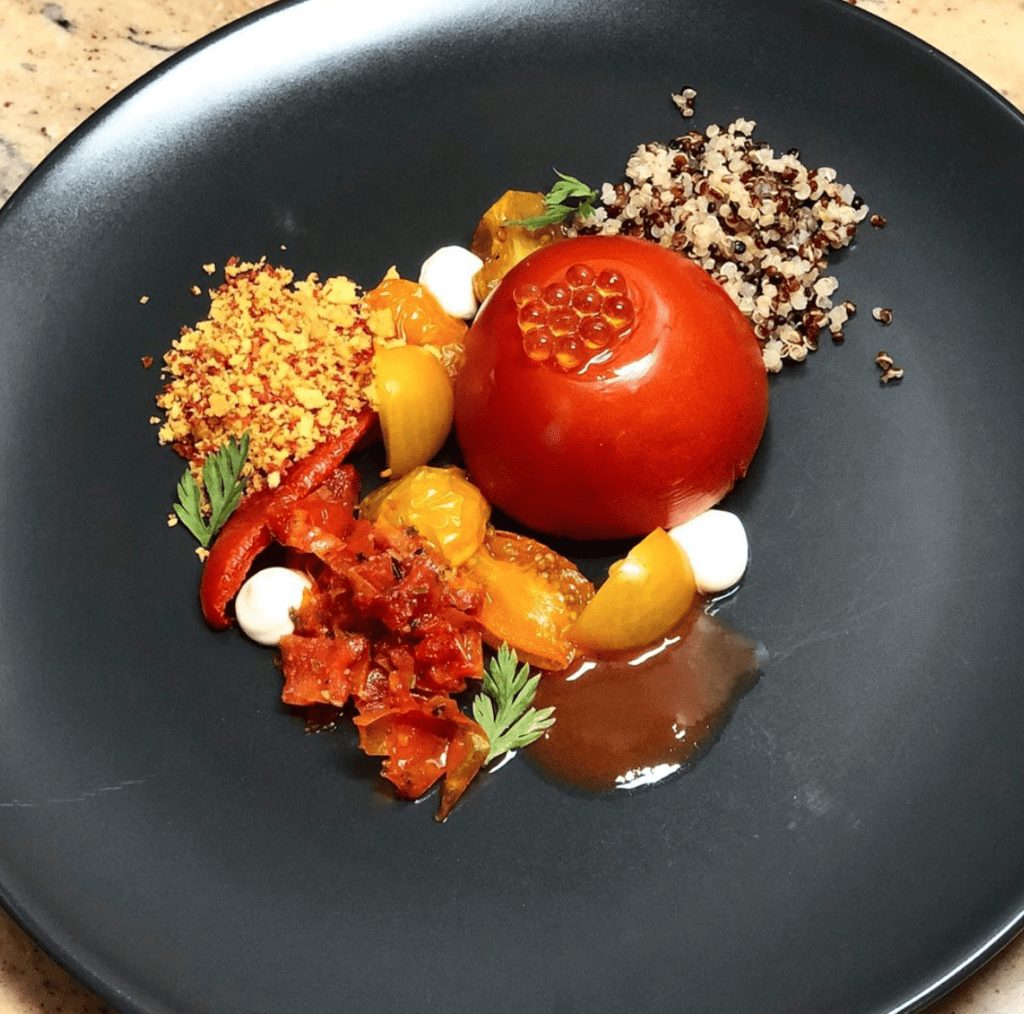 Favourite…?
Protein to work with? Duck or lamb. They're both great to play around with and have so many amazing flavour pairings that work so well.
Vegetable to work with? I want to say the humble carrot or even tomato. They're both very underrated and so versatile, especially with heirloom varieties for colour!
Cuisine to cook? Asian
Service style? plated/buffet? Plated, always!
Meat-free Mondays, yay or nay? Yes, definitely! Although I've had some crew who claim to dislike vegetarian food. I'll always try to keep them happy too and do something sneakily veg for them like pizza or pasta (smothered in cheese) or a Mediterranean mezze kind of thing.
Crocs or Birks? Haha, I have a silly joke with a friend about this so got to say Crocs! But, neither!
Med or Caribbean? Such a tough question! The Caribbean is just so serene and generally very peaceful but also sometimes a challenge in terms of accessibility to produce and ingredients. The Med is so cultural and I love trying to recreate local cuisines so is more fun for playing with that!
Charter or private? I've been really lucky with private owners so would say private. It's nice to know who you're going to have onboard. Also, I love the challenge of having the same guests. And not repeating the same dish (unless requested!) so it keeps it interesting in the galley.
Under 50m or over? Under – I like the personal feel and smaller crews!
Port to be based in? Any of the marinas on the main drag in Palma! Walking distance from the old town and Santa Catalina… what a dream!
If you were to gift someone one cookbook, what would it be?
Not quite a cookbook but I think The Flavour Thesaurus is such an interesting book for any foodie!