Being a freelance private chef on yachts has its advantages. Many yacht chefs will also work as freelance private chefs on land when they are between yacht jobs. This allows for greater freedom as a chef. Often, it also means more possibilities for travel too, as they take jobs all over the globe as they wish.
Chef Clancy Atkinson chats to us about how being a freelance private chef has been a great career so far.
Contents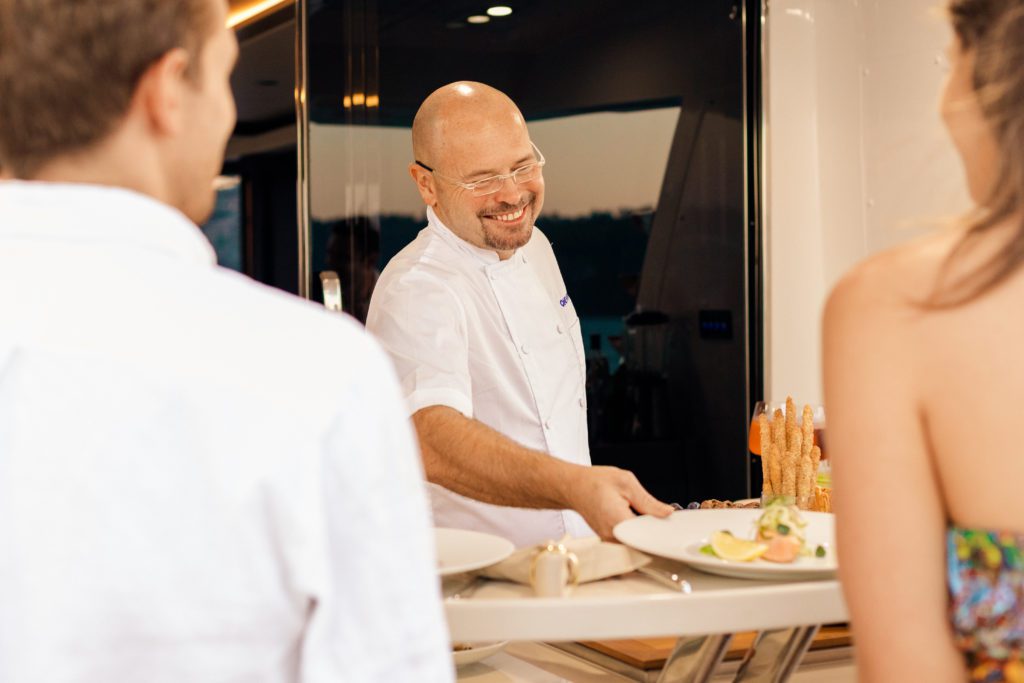 What is your current work situation?
Freelance private chef for superyachts and private residences & Director of Superyacht Chefs Alliance
What have you been up to since we last spoke?
The last few years have been a very challenging and difficult time for the Australian superyacht industry. This was due to Covid so it's incredibly exciting to see the industry coming to life again. Since we last spoke which was pre-pandemic I have been developing Superyacht Chefs Alliance . I have also been working as a freelance private chef for private residences and superyachts.
It has been an interesting and challenging few years with international borders closed to Australia-it's been incredible developing new Australian based client relationships.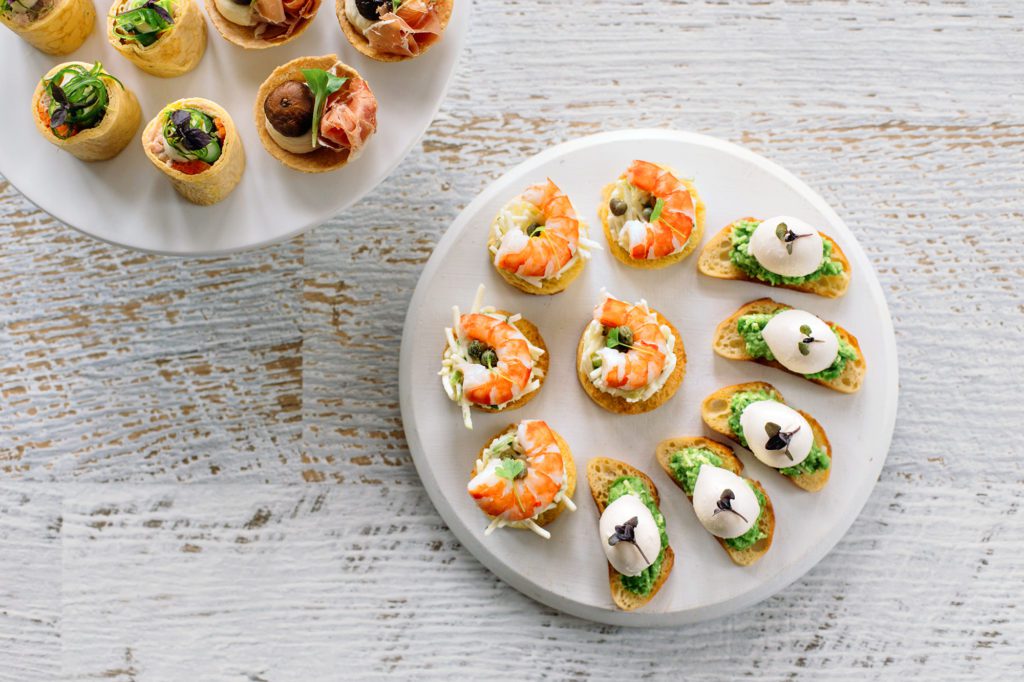 Tell us more about your new business- Superyacht Chefs Alliance
Superyacht Chefs Alliance is an Australian based service providing bespoke seasonal menu design, communication & provisioning consultation for superyacht charters and chefs particularly specialising in guests with complex dietary requirements.
The specific nature of chartering a superyacht means that menu planning and provisioning seasonal produce can pose a considerable challenge to charter agents, yacht captains and chefs. The guest's onboard culinary journey is vital to achieving a memorable charter experience. Superyacht Chefs Alliance can assist in delivering a successful charter.
The importance of the food on a charter is paramount-designing a charter menu can be extremely time consuming and stressful to get right as chefs are often on extremely tight time schedules then if you add complex dietary requirements on top of that it can be very challenging.
Most superyacht captains, agents and guests require a full charter menu to be presented pre charter, this is where Superyacht Chefs Alliance can be of service-we design bespoke full charter menus based on the guest's preference sheets.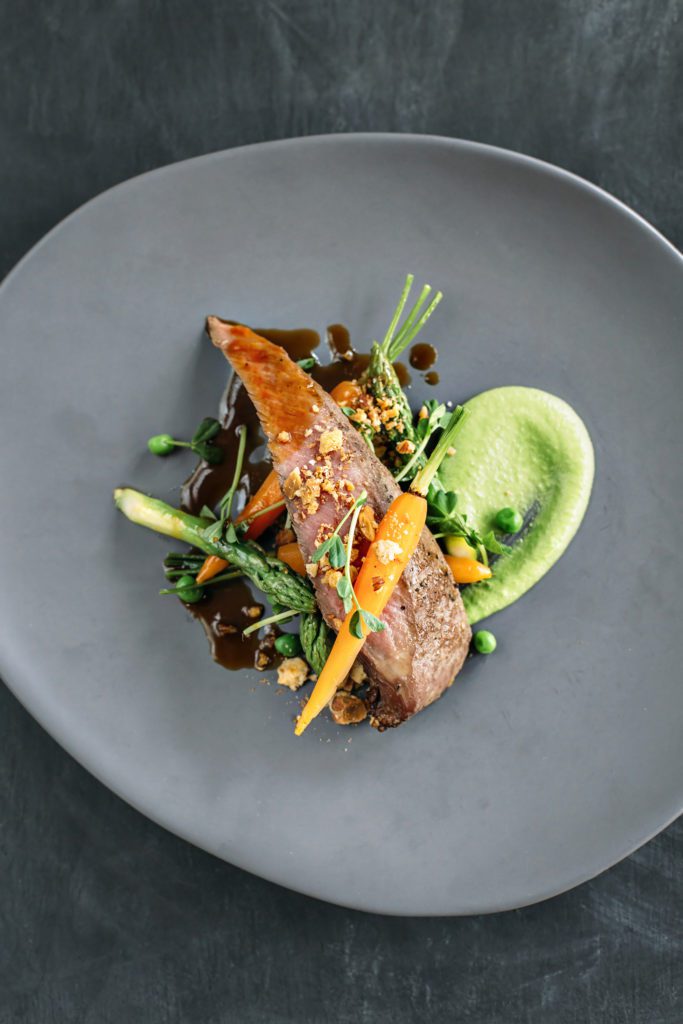 How can you help yacht chefs with The Superyacht Chef's Alliance and how can they get in touch?
Chefs are logical, creative and forward thinkers-however we are often working 16 hour days and always under a lot of pressure from agents, clients and yachts to present comprehensive menus for charters. Also, the role of a chef can often be very solitary so collaborating with somebody else on a support basis provides confidence and comradery. It's very exciting watching the chefs interpret the menus putting their own personality into the food.
My service also provides crew placement for superyacht charters and private residences which is an incredibly valuable resource for freelance chefs to find work.
Superyacht Chefs Alliance can be contacted via the website www.superyachtchefsalliance or via Instagram @superyacht_chefs_alliance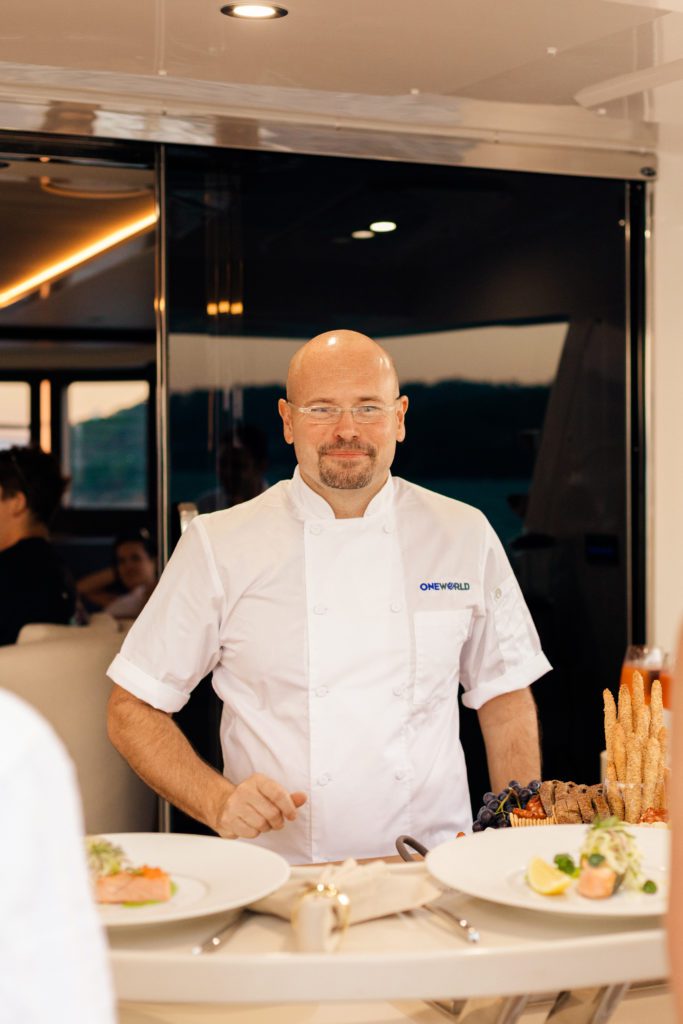 What was your favourite ingredient for 2021? Or Favourite galley item or technique you got obsessed with?
An ingredient I have really embraced in the past 12 months is native Australian fruits and nuts including Davidson Plum, Finger Limes and Bunya Nuts. I found an incredible purveyor who supplies these ingredients in fresh, frozen, powdered and meal forms. It's absolutely amazing embracing native Australian ingredients and supporting local passionate bespoke producers.
A technique I have really embraced the past year is pickling. It's such a versatile technique and you can apply it to so many different types of seasonal fruits and vegetables-pickles are amazing in salads, to go with seafood or different proteins, great with different cheeses and perfect to garnish canapés.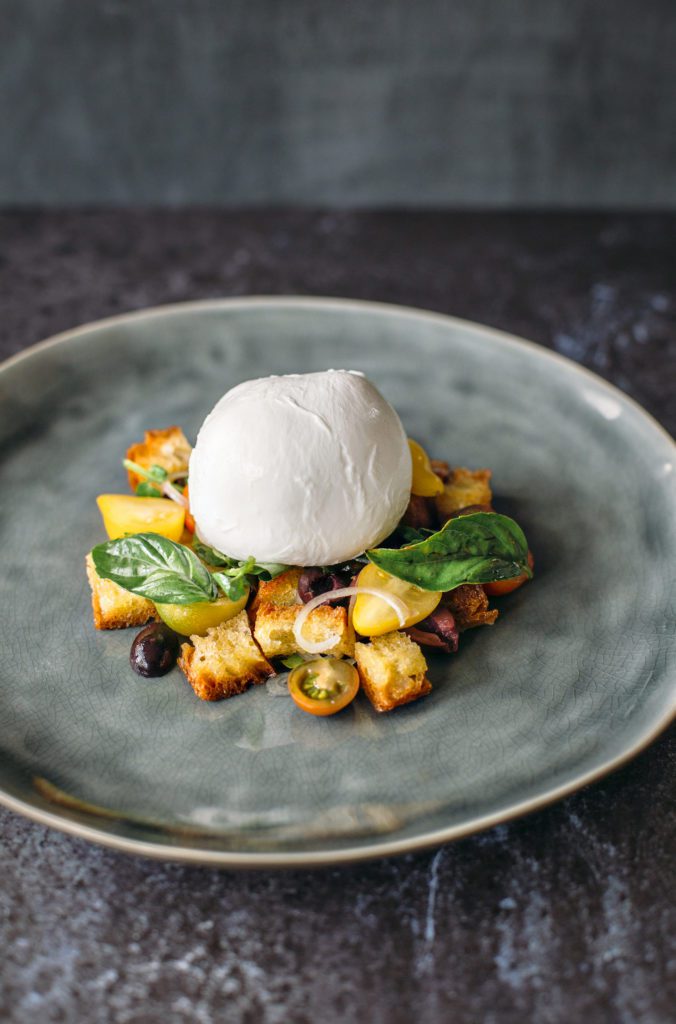 What were some of your galley highlights of the past season?
Personally, for me, my highlight was when the covid restrictions eased and doing my first term charter since the pandemic hit. After having so many charter bookings cancelled due to Covid it was amazing to be back on the water cooking for guests again. It's been interesting adapting to working on yachts again with the extra Covid precautions in place.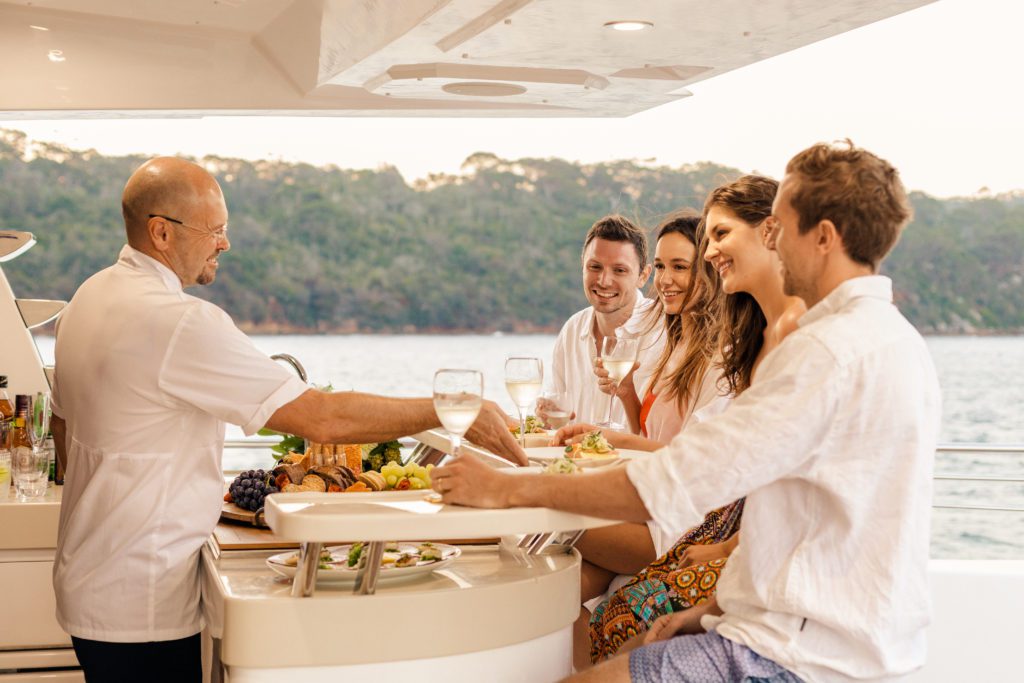 What was your favourite yachtie memory from 2021?
I think my favourite yachtie memory of the past year has been witnessing the transformation of the industry in Australia. The Australian superyacht industry has been going through an incredible evolution the last few years, interrupted of course by Covid, however, it is really becoming world-class.
We now have truly international superyachts like Mischief based in Australia and there are a number of brand new build superyachts due to arrive in Australia this year.
We have also seen the refinement of the local charter industry with the arrival of Ahoy Club helping make chartering more accessible and promoting Australia as a world-class charter destination to rival the Mediterranean and the Caribbean.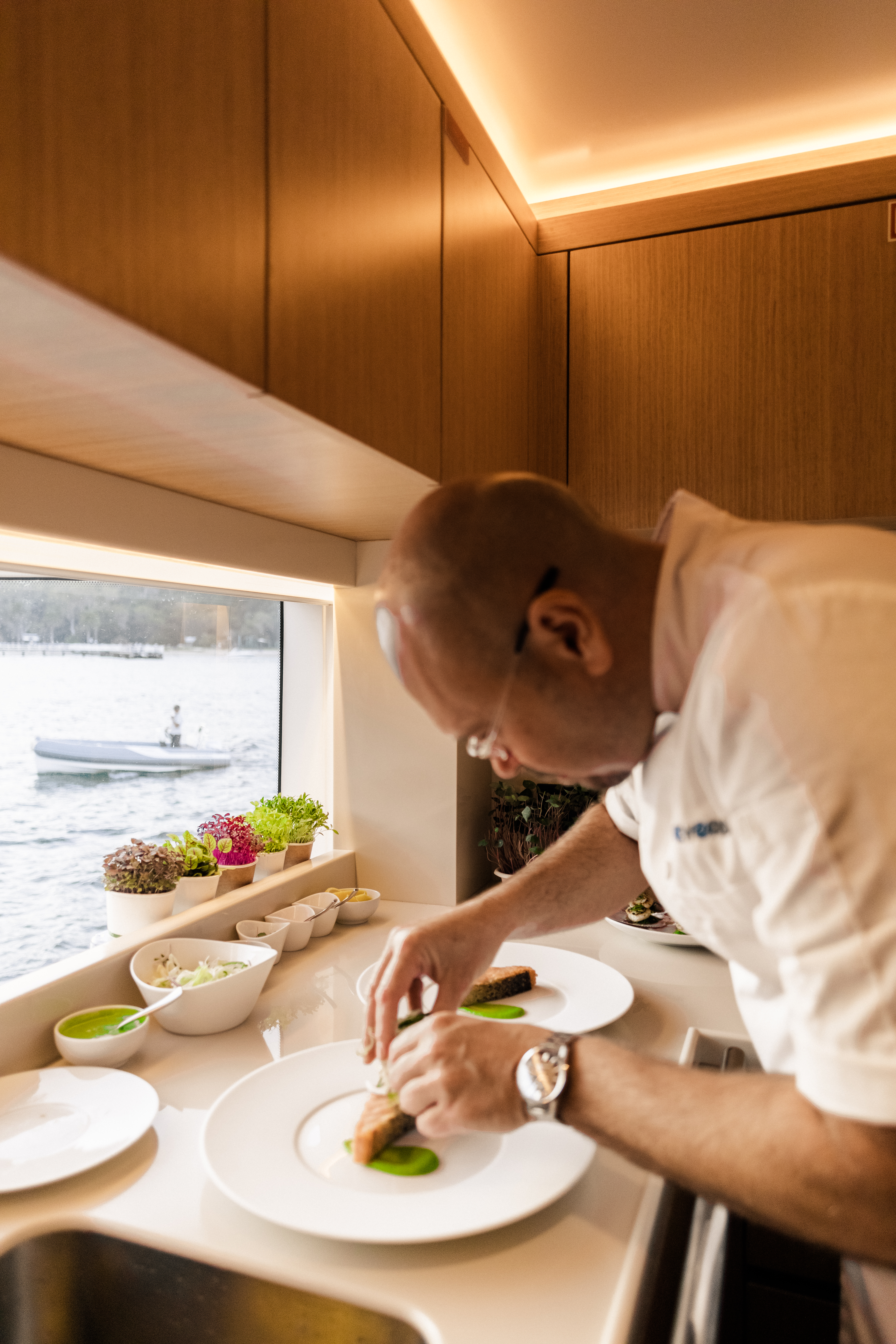 How did you get into being a superyacht chef?
I entered the superyacht world purely by accident.
A client from New York was visiting Sydney and decided to charter a superyacht for 3 days to see Sydney harbour and I cooked for the charter-I fell in love with being on the water.
Being a freelance private chef I've been fortunate to combine both land clients & superyacht charters successfully to achieve a healthy balance.
What is your formal chef background?
I trained under one of Australia's most renowned chefs Russell Armstrong in Brisbane before moving to Sydney. Where I opened a boutique catering company specializing in working with luxury brands, including Giorgio Armani, Louis Vuitton and Tiffany. I worked exclusively with Gucci for many years designing canapés and menus for brand events under the strict guidelines of Tom Ford.
What are you working on right now?
Currently, I have collaborations with 3 Australian based superyachts- M/Y Oneworld, M/Y Ghost 2 and M/Y Shadow. I have upcoming charters of the Great Barrier Reef booked with Oneworld and Sydney Harbor charters with Ghost 2 and Shadow.
On land, I have client trips to Italy and New York/Hamptons booked in for the Northern Hemisphere summer.
What are some of the most inspiring destinations you have travelled to as a superyacht chef?
French Polynesia and The Great Barrier Reef.
I'm drawn to natural beauty rather than destination places-St. Tropes, St. Bart's etc are incredible but nothing compares to the natural beauty of coral reefs teeming with aquatic life and dramatically beautiful landscapes as a background.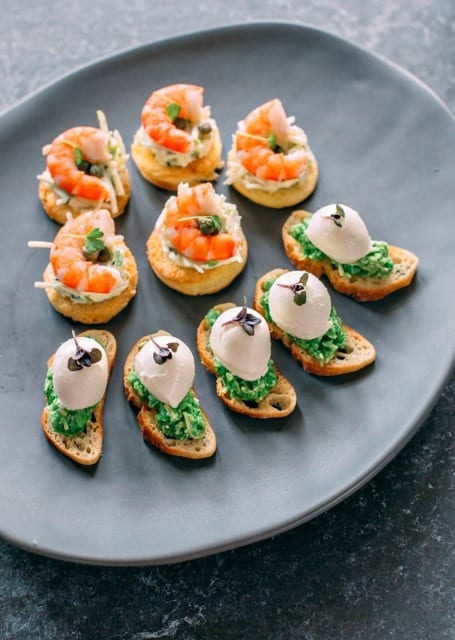 How have you incorporated the flavours and tastes of your travels in dishes?
Inspiration comes from everywhere!. The greatest thing about travelling is the constant education about other foods and cultures. One of my biggest food influences is South East Asia. Fortunately, I've been many times and its influence is continually developing in my cooking.
What are your favourite markets to wander through when you pull into a port?
I love vegetables. So farmer's markets are always the most inspirational and appealing to me. On a trip to Bordeaux, I found the most incredible local farmers' market selling the most beautiful organic seasonal produce.
What is your signature dish?
A dessert-Coconut Pannacotta, w Coconut Jelly, Tropical Fruit and Coconut Sorbet.
What does a normal day look like for you off charter?
I have land-based clients also, so my days off charter are very similar to being on a superyacht charter. Generally, it's breakfast, lunch and dinner service and prep. The biggest difference is I have the luxury of being able to provision fresh every day when working on land.
Leave your ego on the dock before you board the yacht.
What does a normal day look like for you on a charter?
Generally, the day starts at 6 am and finishes at 11 pm.
The day consists of 3 main services breakfast, lunch and dinner. However, I always offer a detailed snack menu available 24 hours a day and I always do pre-dinner canapés. Along with any client requests and of course crew food. I always finish the day by cleaning my fridges out and organizing everything in the galley so it's ready for the next service. I'm very particular and find having a strict routine helps with keeping the galley organized and running smoothly.
What would you say is the most exciting thing about being a chef in the super yachting industry?
Obviously, travel is a highlight! Superyacht chefs are fortunate to travel to some incredibly beautiful and unique places. However, personally, I find the constant challenge to make things perfect and satisfy charter guests very exciting-no two days are the same and it's never boring.
Do you have any advice for new yacht chefs coming into the industry from a restaurant background?
Leave your ego on the dock before you board the yacht. Your priority is to make the guests as happy as possible while using their preference sheets and dietary requirements as to reference points.
Also, be spatially aware-the galley and crew quarters can get busy and congested so always make the space work for you while respecting others.
What has been the most challenging thing you have overcome in your yachting career?
Recently I cooked for a VIP charter onboard M/Y ONEWORLD on the Great Barrier Reef. The preference sheets were particularly challenging with a lot of very specific dietary requirements-sugar free, dairy-free, gluten-free, and meat-free.
The challenge was keeping the menu interesting, fun and different for the duration of the charter to impress the guests. A lot of studies and recipe testing was done pre-charter to ensure the food was perfect for the guests.
What restaurant chefs are you inspired by?
Simon Rogan from L'Enclume (England)
Tetsuya Wakuda from Waku Ghin (Singapore & Sydney)
Tommy Banks from Yorkshire gastropub The Black Swan.
What are your favourite Instagram accounts to follow for inspiration?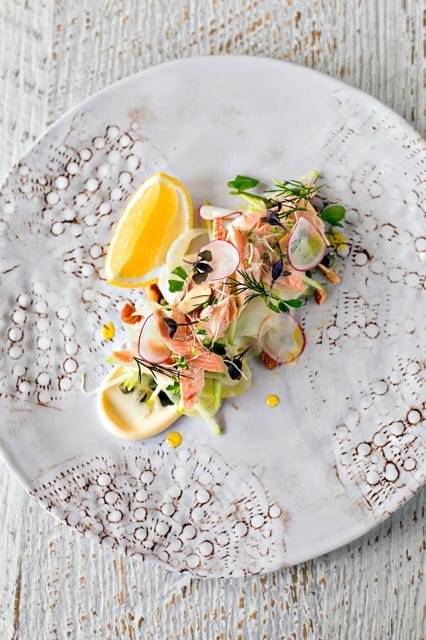 If you could have a table at any restaurant in the world for a dinner reservation tonight, which one would it be, and who would be your dinner date?
The two Michelin star L'Enclume in Cartmel (UK) with Tom Ford. The restaurant is simply sublime-set in a medieval anvil in the picturesque village of Cartmel serving exquisite food with exceptional service. And Tom Ford is Tom Ford!!
What is your favourite piece of equipment in the galley?
My chef knife, Japanese mandolin and microplane.
If you were to gift someone one cookbook, what would it be…?
Good & Simple by Hemsley & Hemsley. Superb healthy gluten-free, sugar-free & dairy-free recipes.
What is your favourite dish to whip up when you are hungry mid-shift?
A fresh and healthy Vegetarian stir fry with ginger, garlic, chilli cashew nuts and coconut aminos.
If you had to survive on one nationalities cuisine for the rest of your life, what country would it be?

Thai for its super fresh flavours, full of texture, depth and complexity but also fragrant and never boring.

We loved Clancy's take on yachting and having a balance between working as a freelance private chef on both land and yachts. If you want to contact him, please email or stalk his Instagram for some quality food shots 😉
Are you a superyacht chef? Share your experience with The Superyacht Chef by getting in touch, we love to hear from chefs of all levels of experience and all walks of life. Contact details are on the front page.
Want to read about more superyacht chefs? Check out our previous interviews here.