It's not so common to get yacht crew hailing from entirely landlocked countries, but yacht chefs are a different breed.
Firstly, a yacht chef must have the skills and talent in the galley to back themselves up not only on land but at sea too. No matter if a chef grows up anywhere near the open ocean, they can become exceptionally sought after as a yacht chef, just as Chef Imi Erdelyi is.
This Hungarian yacht chef has proven himself in the yachting industry and has pushed himself to combine his high-end restaurant skills with that of his guest's requests.
Imi Erdelyi shows off his guest plates under the Instagram name @Food_fun_yachts, make sure you give him a follow.
Contents
Can you tell us more about how you got into being a superyacht chef?
I first came to this industry following my relocation to Gibraltar, where I lived for 7 years.  I saw those beautiful yachts and I thought that it would be insane to work on one of them and to be able to cook for high profile clients. At that time I had no idea how it works to get the job on a yacht.
But a few years later in 2017, I decided to join the industry. The motivation was to become a better chef and to challenge myself in a different environment. My goal was to become a sole chef because I think that the most challenging role is being a yacht chef.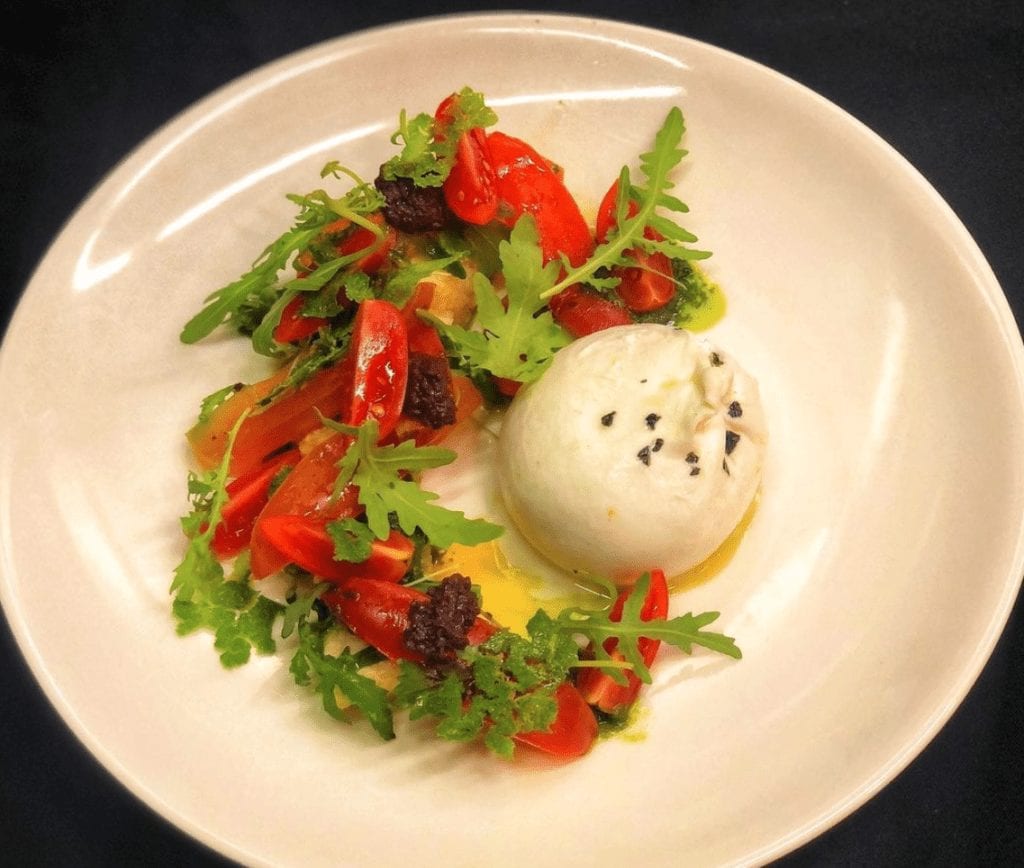 What is your formal chef background?
 I went to culinary school in Hungary where I grew up, but soon after I finished school I moved to Vienna. This is where I learned to most. It was the best decision as a young chef to work in a city like Vienna alongside many great chefs learning both basic techniques the new modern cuisine and insane work moral. I always say I became a Chef in Vienna.
As a sole yacht chef, what are some of the biggest difficulties that you face day to day?
I think there are a few things which is challenging us every day on board
Menu planning crew and guests
 I believe if you are weak in one of those areas the whole system could fall apart.
Provision must be perfect otherwise the menu planning will be difficult. Exceptional hygiene is also important to be able to deliver quality food every day for weeks and months.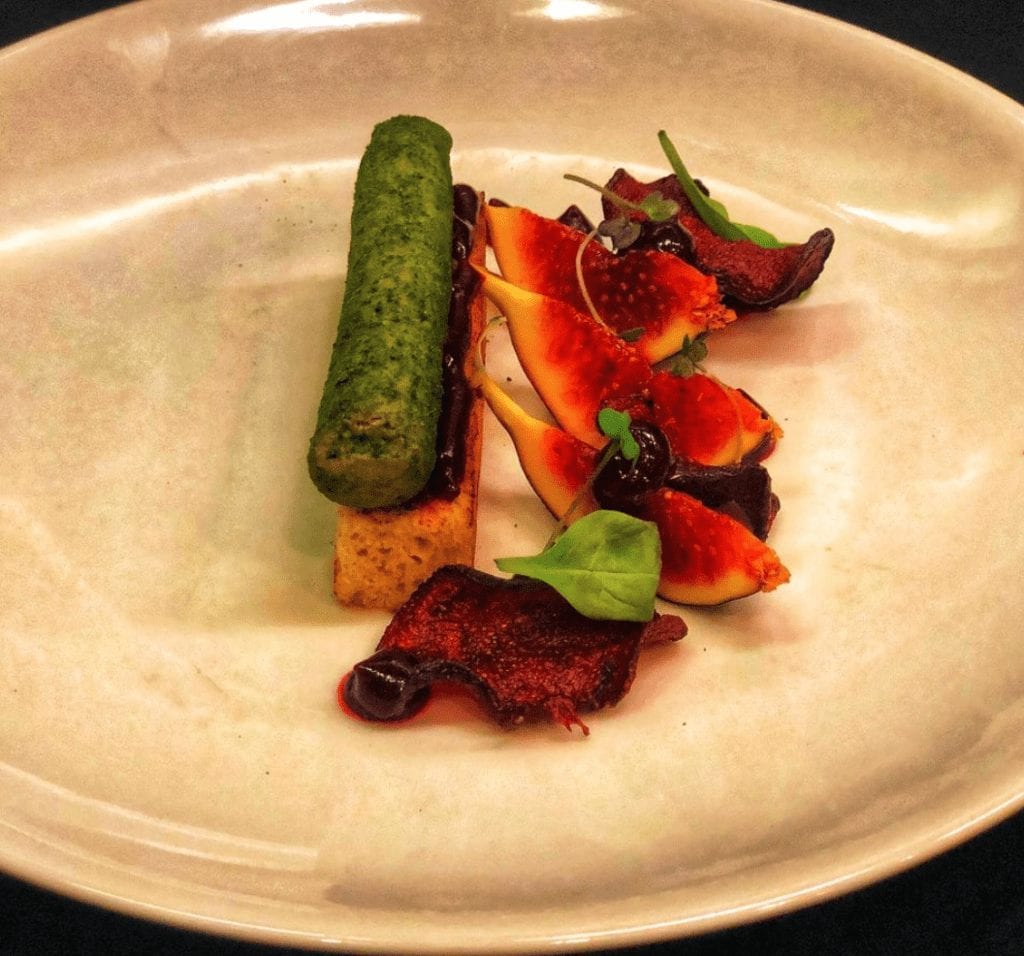 How do the other departments help you out in the galley, and vice versa?
I've been lucky because I've got always very helpful crew around me. But for me, the most crucial assistance comes from the chief stew. She would help me with the provision or plating if I need more hand at the service time. But deck personnel have always given extra hands to help me with the garbage.
It is also so nice to see when the whole team is helping with the provision. 🙂
Of course, if they need me I am always there to help serving guests set up breakfast, this is real teamwork. There is no place for ego.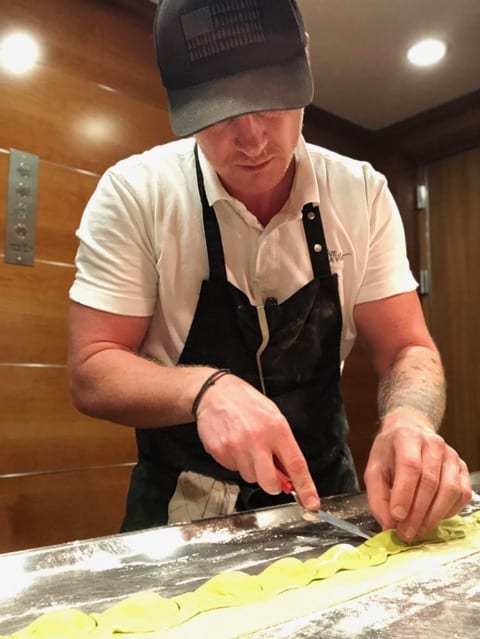 Do you have any great timesaving tips that you implement in the galley?
I believe the most important is the prep. This is what I do before the season and before every charter/boss trip.
I always do a decent prep with basic sauces, pasta, desserts and also meat and fish all prepped up.
In relation to crew food we can save time too, if I do any creamy soup or curry dish I do double or even more and the rest of it I keep in the freezer,
Sometimes I combine crew and guest food together, so I can use the same garnish or the same soup, same sauce etc. I like that I can do two jobs at once.
What advice do you have for new chefs coming into the industry?
Stay humble and never stop learning.
It is good to always think ahead.
Make a plan, it is important, but be flexible with it. Because the guests are on holiday and they might change their plans.
Forget about your ego. If the guests ask for a simple dish don't think you are too good to do it.
Be a team player and always listen to your crew.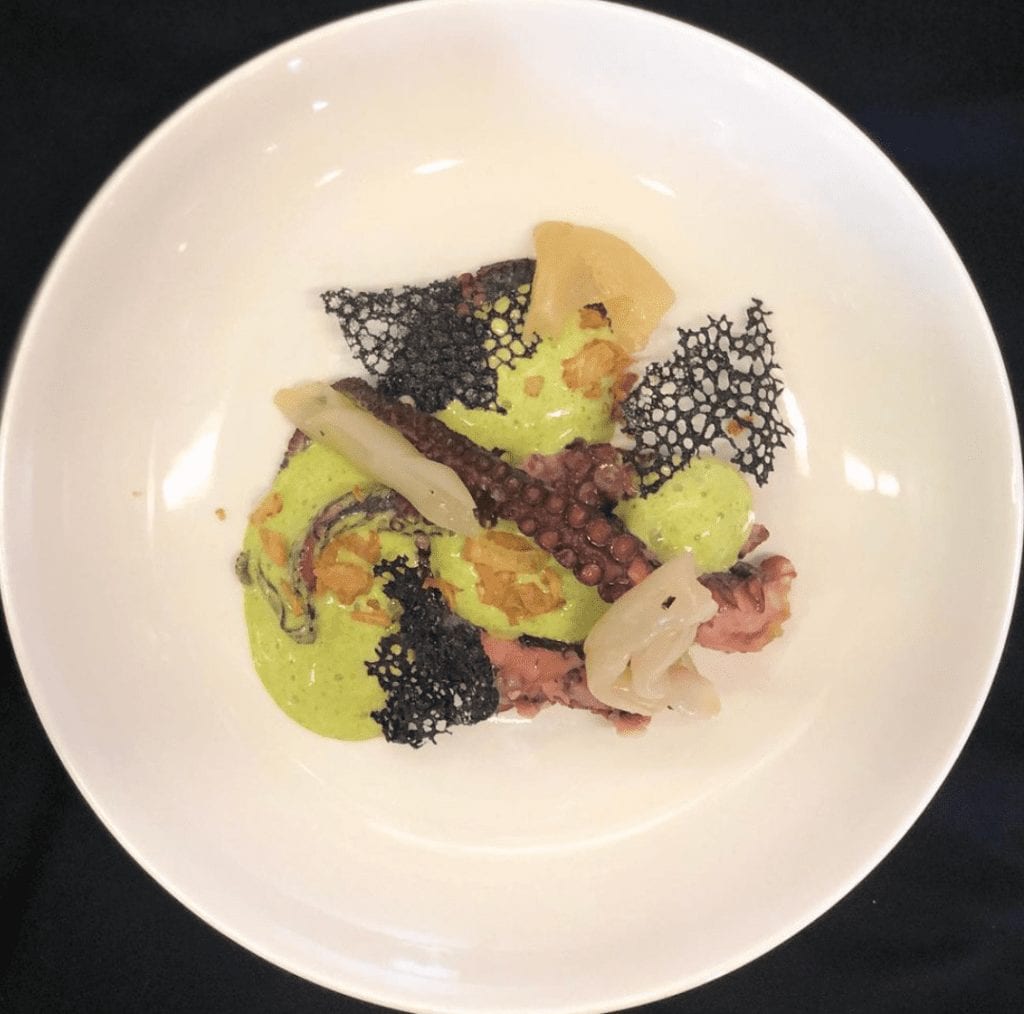 Tell us about your first yacht job? How did you get it?
I worked for a fleet and they moved me where ever they needed someone, so it was a great opportunity and an amazing experience.
The first trip was an exciting 3 weeks boss trip. I worked in a team of  6 chefs, I had to adapt to the new challenge. It was amazing to see the quality of the ingredients. We were in the Middle East and the provisions came by plane from France. I had never seen such a big provision before!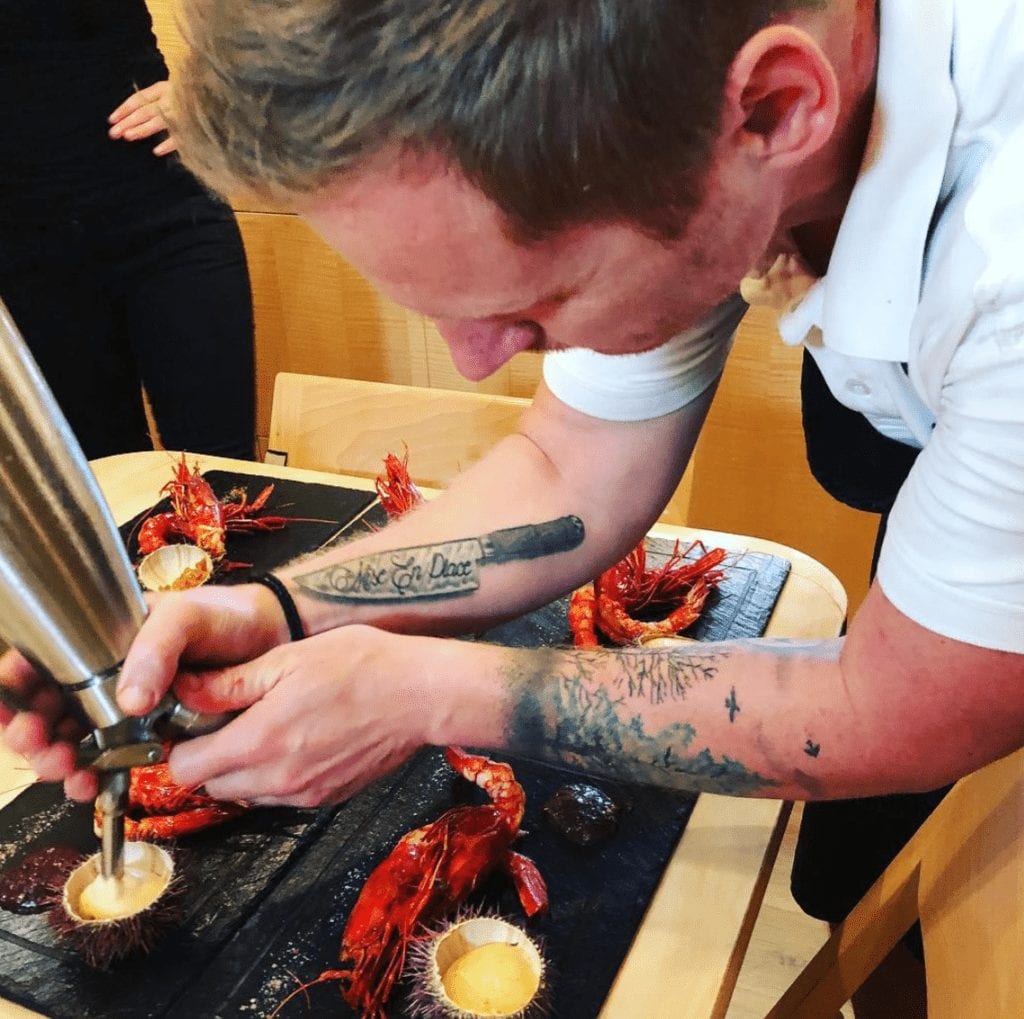 How would you describe your style of cooking?
I would say my style of cooking is focusing on the flavours, using local recipes ingredients as much as possible, sometimes I like to cook some fusion or use a modern technique for an old recipe.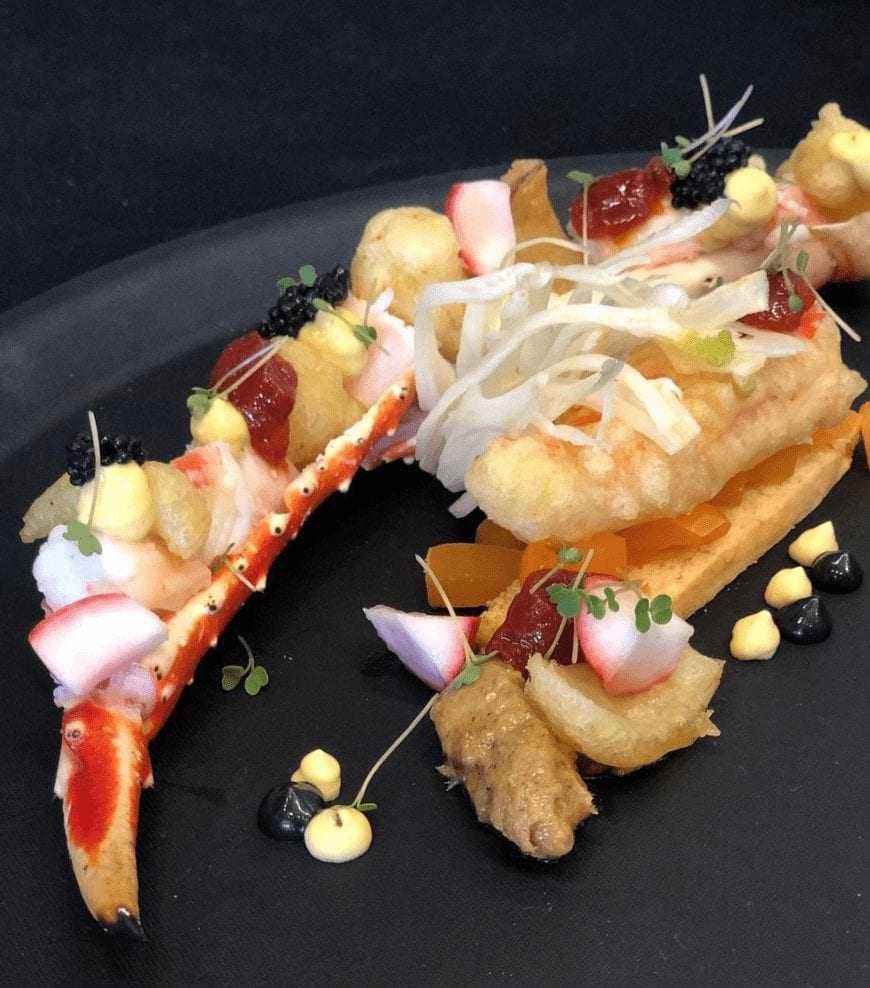 What are some of the ingredients that you are loving working with right now?
I have many, but I love to work with pumpkin, parsnip, celery, beetroot, wild mushrooms. I love Asian products such as soybean paste, miso paste ,mirin, shiso leaves… the list is endless.
What restaurant chefs are you inspired by?
I worked in Vienna with Konstantin Filipou, he was for me the best teacher and I still use his advice after so many years. But I love to see plates from Daniel Humm, Bjorn Frantzen, Virgilio Martinez, Massimo Bottura or Albert Adria too.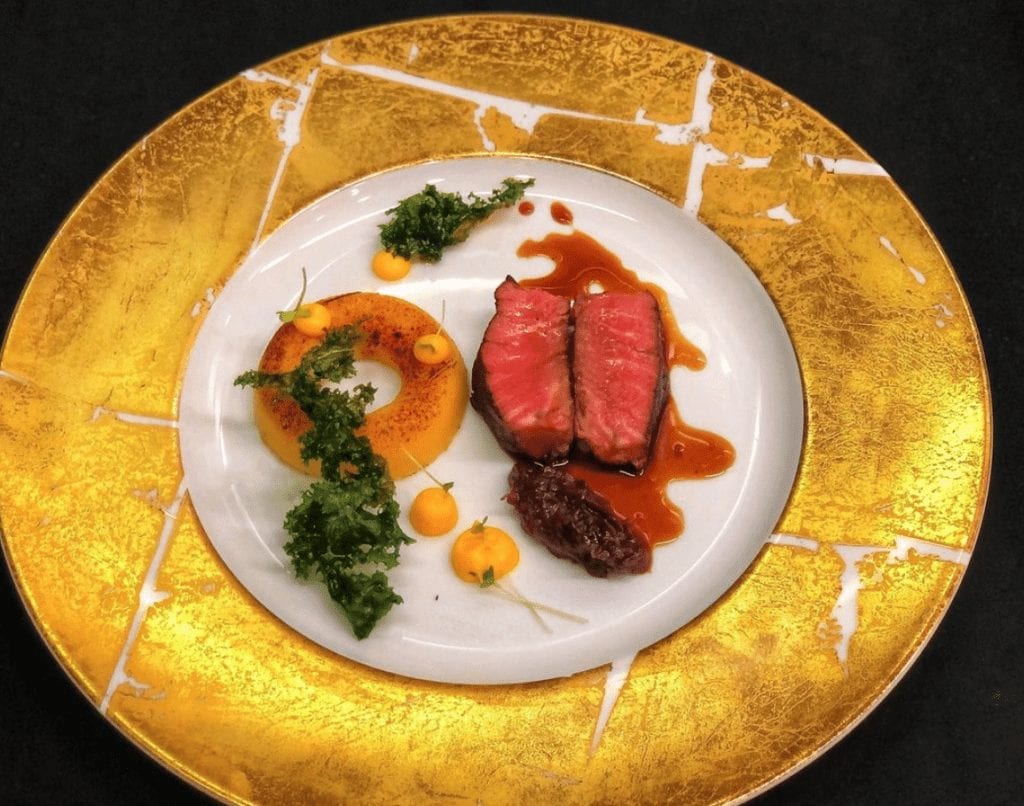 What are your favourite Instagram accounts to follow for inspiration?
Chefstalk                
Asianfoodnetwork
Chefwords
Foodartchefs
Big38
What are your plans for your next leave/downtime?
I had planned to do an internship job in Vienna and in Budapest or Barcelona, but it is not possible at the moment because of Covid.
I will do an online vegan cooking course instead.
RELATED: Cooking classes for yacht chefs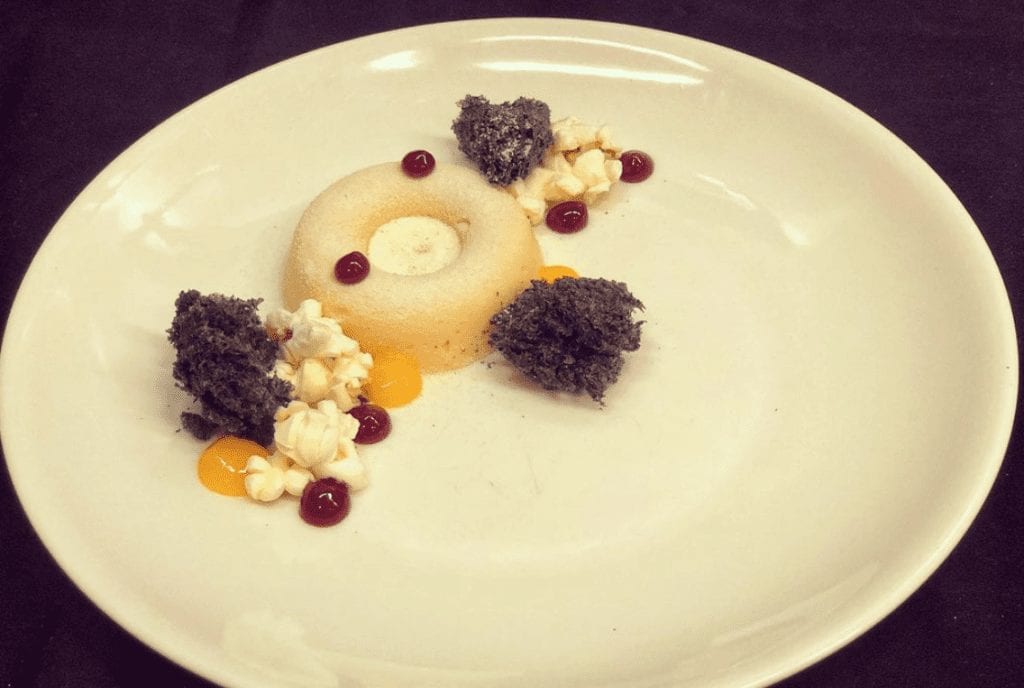 Favourite…?
Protein to work with? Short rib, Monkfish, pork belly
Vegetable to work with? Pumpkin
Service style? plated/buffet?  Plated
Meat-free Mondays, yay or nay? yes of course
Crocs or Birks? Birks
Med or Caribbean? Never been in the Caribbean
Charter or private? Both
Under 50m or over? 50 m is the perfect size
Boat you have worked on? Always my current boat of course 😉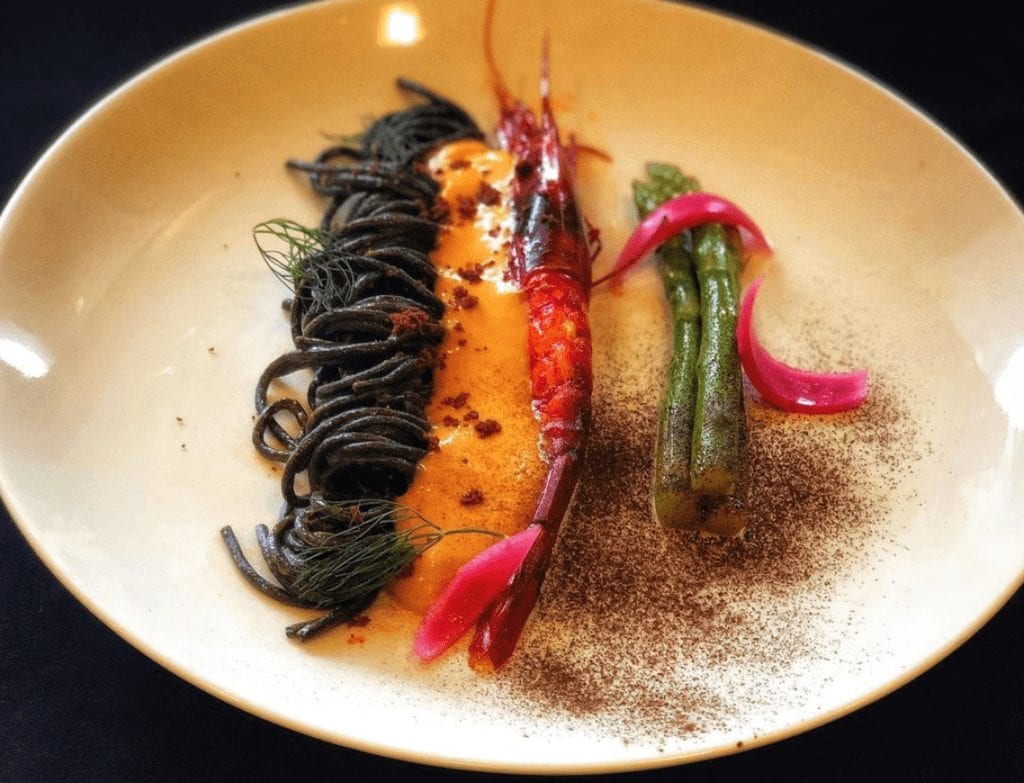 If you could have a table at any restaurant in the world for a dinner reservation tonight, which one would it be, and who would be your dinner date?
Jiro Ono in Tokyo, and my date would be my whole family 🙂
What's your favourite piece of equipment in the galley and why?
The sous vide machine because it saves time for me the flavours are insane also hygiene reason and for the epic results. It is like having one more chef working with me.