Not every yacht chef who steps into the galley has a formal culinary background. Not every yacht chef has slaved away in Parisian Michelin restaurants either. Some yacht chefs come into the industry very organically. They have humble beginnings and have worked harder than most to get where they are.
Spanish Chef, Cesar Pascual is no stranger to hard work, long hours or the exceptional tenacity it takes to be a head chef. What he's looking for now, is his first break in the yachting industry. In a TheSuperyachtChef first, we are interviewing an exceptional restaurant chef who is looking for their first yacht job.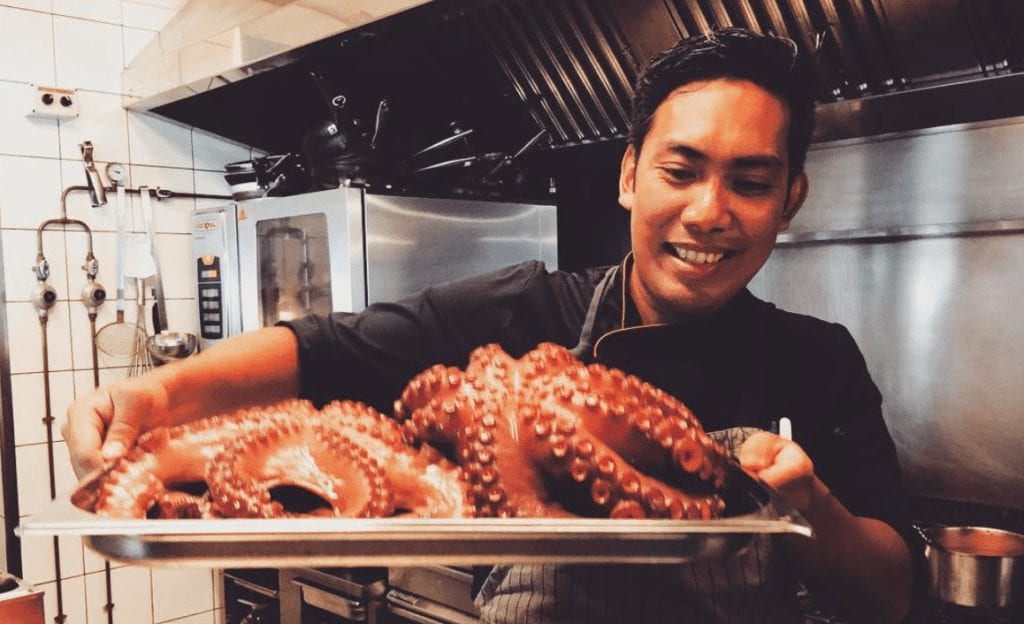 Maybe you can help? Perhaps you know a yacht looking for a chef that is a perfect fit for Cesar Pascual. Maybe you need a talented sous chef and are happy to take a green yacht chef, while knowing he already has the skills to perform? If so, please get in touch, Cesar cannot wait to speak to you! Get in touch with him through Insta for his CV and more info.
Contents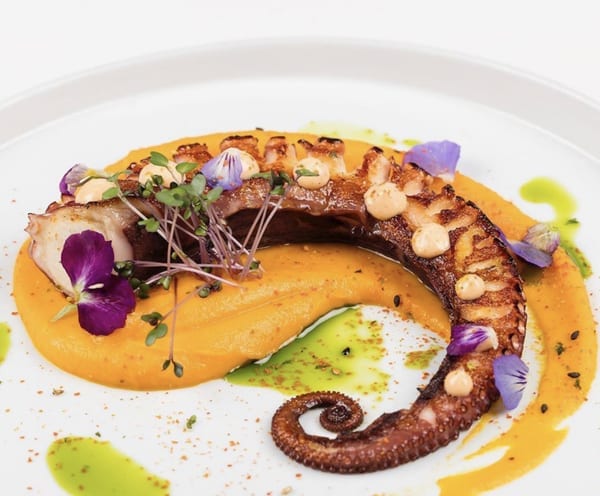 What is your formal chef background?
I do not have a formal background as a chef and I never studied in a culinary school or start my early career taking courses or anything. I don't even have a grandmother to be inspired by cooking!. For me, I started working from the lowest position in the kitchen to become a successful head chef in one of the best restaurants in Andratx. Spain.
When I was 16 I have to left school and find a job. The easiest way to find a job as a 16-year-old is working in the construction area or dishwasher in a restaurant.
I prefered dishwashing because I didn't have any idea about construction and I at least knew how to wash the plates in my house.
I found my first job in Calas Conills restaurant, they serve a lot of seafood platters and huge Paellas every day.
In my first day of work, they brought me a big box of frozen squid to clean. This was while I also had to wash every kind of dirty utensil, my workload was massive. It was a shock for me and I cried silently even before I cleaned my first squid that very first day.
Working my way up the ranks
It was a very busy restaurant at that time and they served a lot of seafood in large metal trays. Also, a lot of paellas in all different sizes but I washed them all without complaining.
I worked so hard and learned as fast and as much as I could to get to another position in the kitchen. As time went by, I didn't even notice, cooking had become a passion for me.
When I was in my twenties, I went back to studying to finish secondary school. This was in a special school for adults and I was working at the same time because I think that proper education is very important.
I worked so hard my way up the ranks for 10 years until I became Head Chef.
I did this by reading a lot of cookbooks and trying new techniques and eating in different restaurants to try new ingredients.
Of course, I made mistakes but I also learned how to deal and learn from them.
I consider myself as a self learner chef.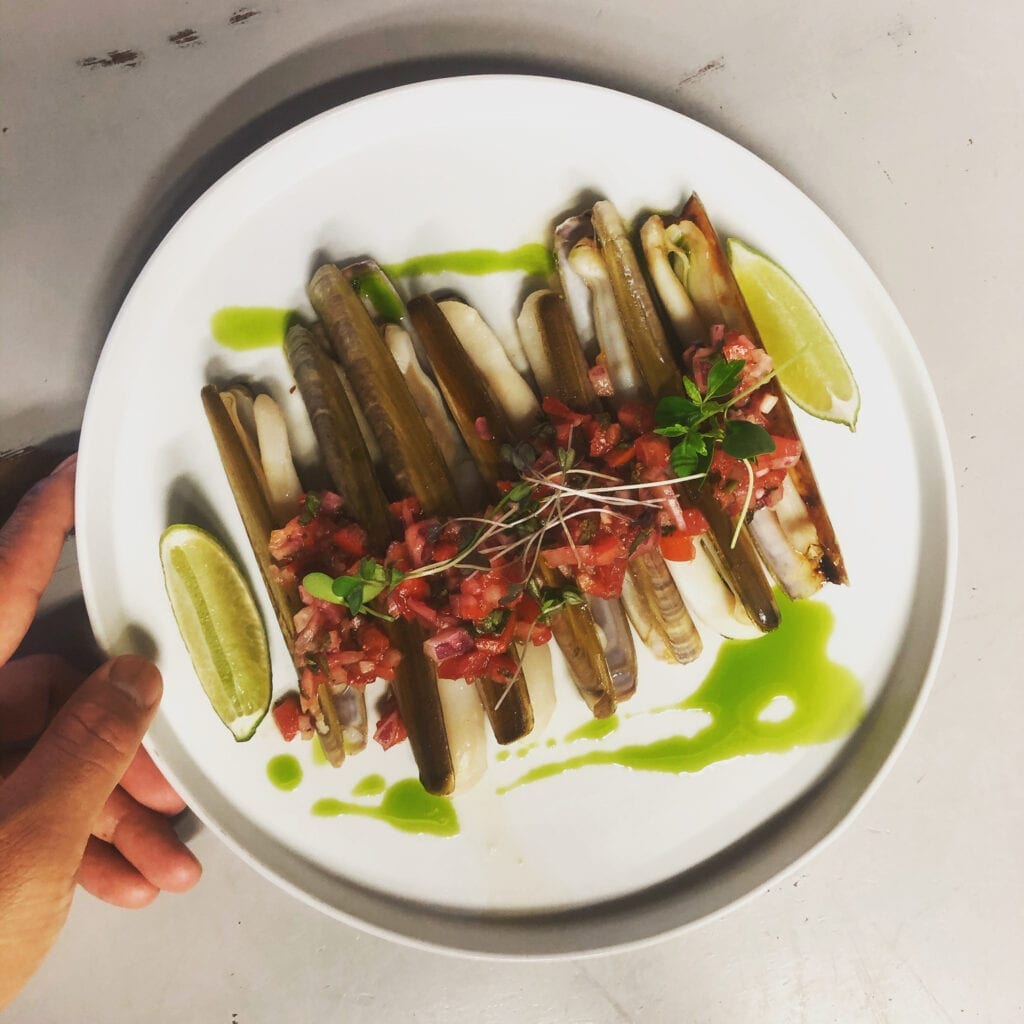 Tell us more about your most recent restaurant job?
Ten years ago, I was offered to be the head chef in one of the best restaurants in Sant Elm until now.
"Es Moli " @esmolisantelm

It's the most challenging job that I ever been at. I'm always learning new techniques and improving beyond my own knowledge because there is always something new to learn and new horizons to discover. I think to be a great chef you have to be a great teacher and a good psychologist as well.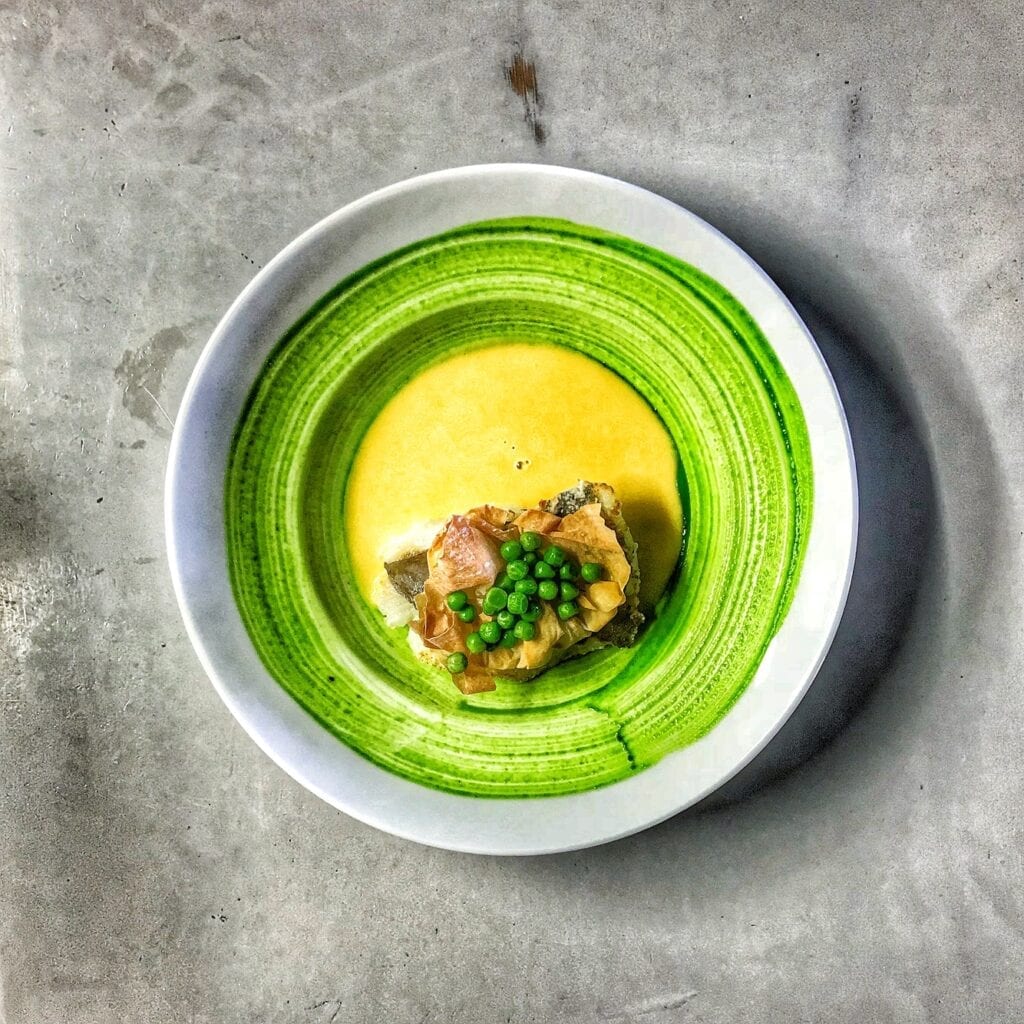 What is your kitchen motto?
"Life Is Like a Big Kitchen — You Create, Plan, Organize, Execute, Achieve and Sometimes You Fail…"
That's my normal day in the restaurant.
RELATED: Ashburton Cooking School review for yacht chefs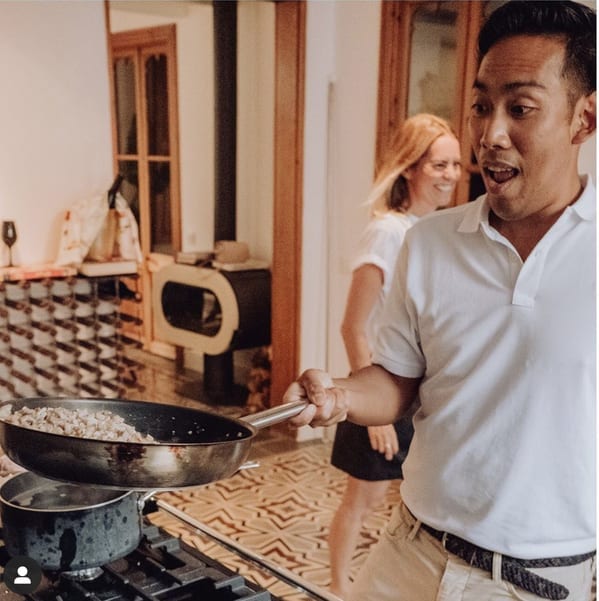 How did you become inspired to be a yacht chef?
Five years ago in the restaurant, the Maitre called me in the middle of the dinner service. Because there was a couple who wanted to talk to me about the tuna tataki that I had cooked for his wife.
I waited for the worst to happen. I didn't think that there was something wrong with that fresh piece of red tuna.
When I get out for a moment to ask them what is the problem, The woman said that she really like my tuna tataki style and they want me to work for them in their yacht and house in Formentera.
I really didn't know what to say. The husband gave me his card with the email and number and they wanted my answer.
I go back to the kitchen but kept the card in my pocket and never replied to them.
That moment is always on my mind until 4 years later I decided that I want to be a Yacht Chef.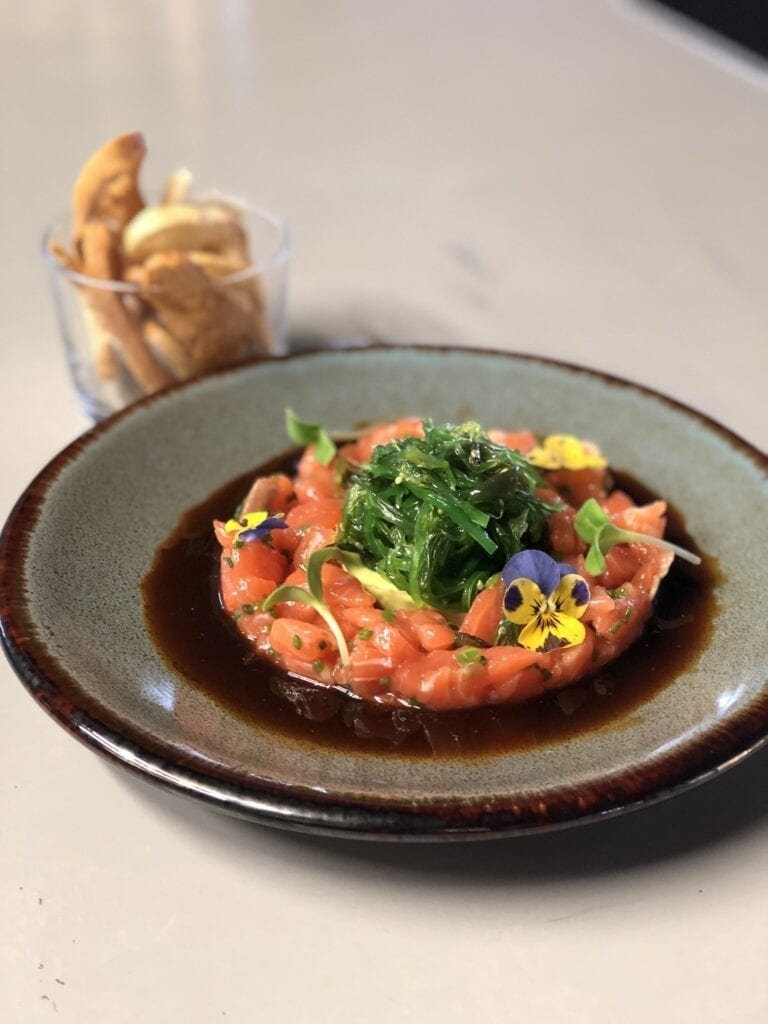 As a green yacht chef, who has been helping you so far to get your first job?
I don't know anything about working on a yacht, so the first thing I did was search the word Yacht Chef in instagram.
@thesuperyachtchef and @theyachtchef is the first window for me in this yachting industry. Then I followed @thecrewchef @private.chef @eugenio.ps @yachtchefniki and interacted with them even I never been into a galley.
Every time I saw a new post, my will to become like them grows more and more every day. So I searched about a yacht chef course in Palma and I made my first step with Justine and her mymuybueno one-week superyacht chef course. It was a very intense course and I really learned a lot, it was very helpful.

Justine is very professional and I love her storytelling about her experience as a superyacht chef, she was very inspiring.
I really prepared myself and read everything about being a yacht chef on google and watched youtube and Instagram.
So far, I have Stcw, Security awareness, Eng1, Food and safety Lv2 and even I made a powerboat Lv training. I think that my resume is pretty decent.
The only thing I don't have is the previous experience as a yacht chef that every recruiter and job boards seem to be asking for. I think that is very difficult to find my first job, but I'm not losing hope, sooner or later I know that I'm going to step into my first galley.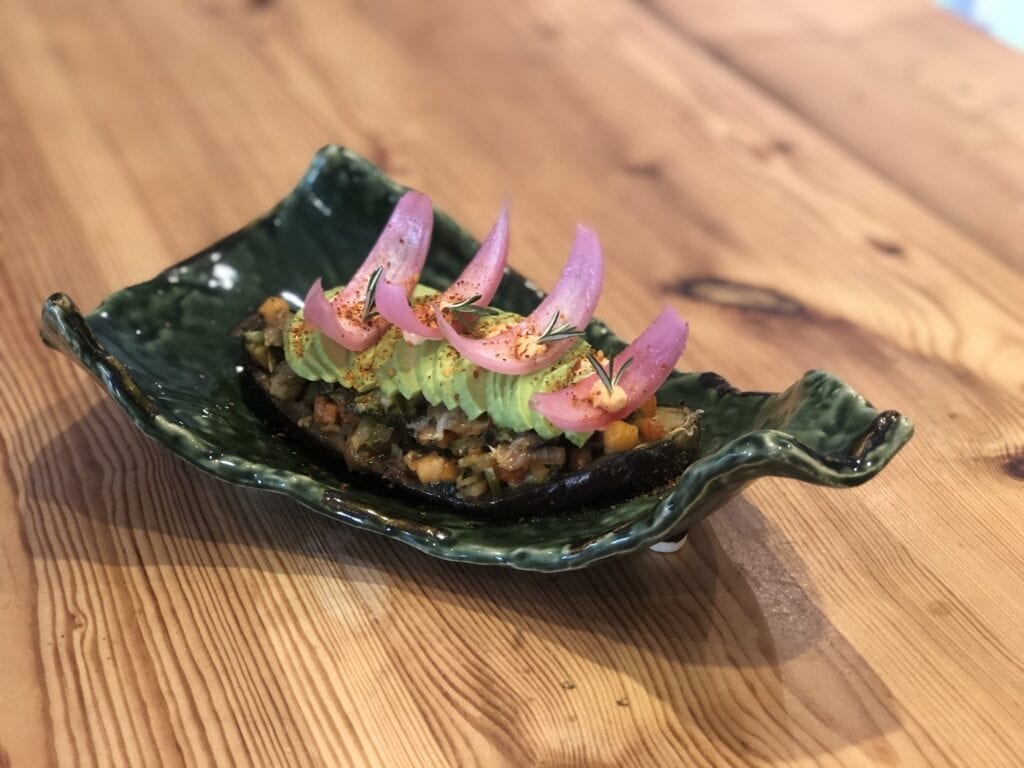 What sort of yacht chef job are you looking for?
Under 50m Sole Chef private or charter
Over 50m as Crew Chef or Sous Chef private or charter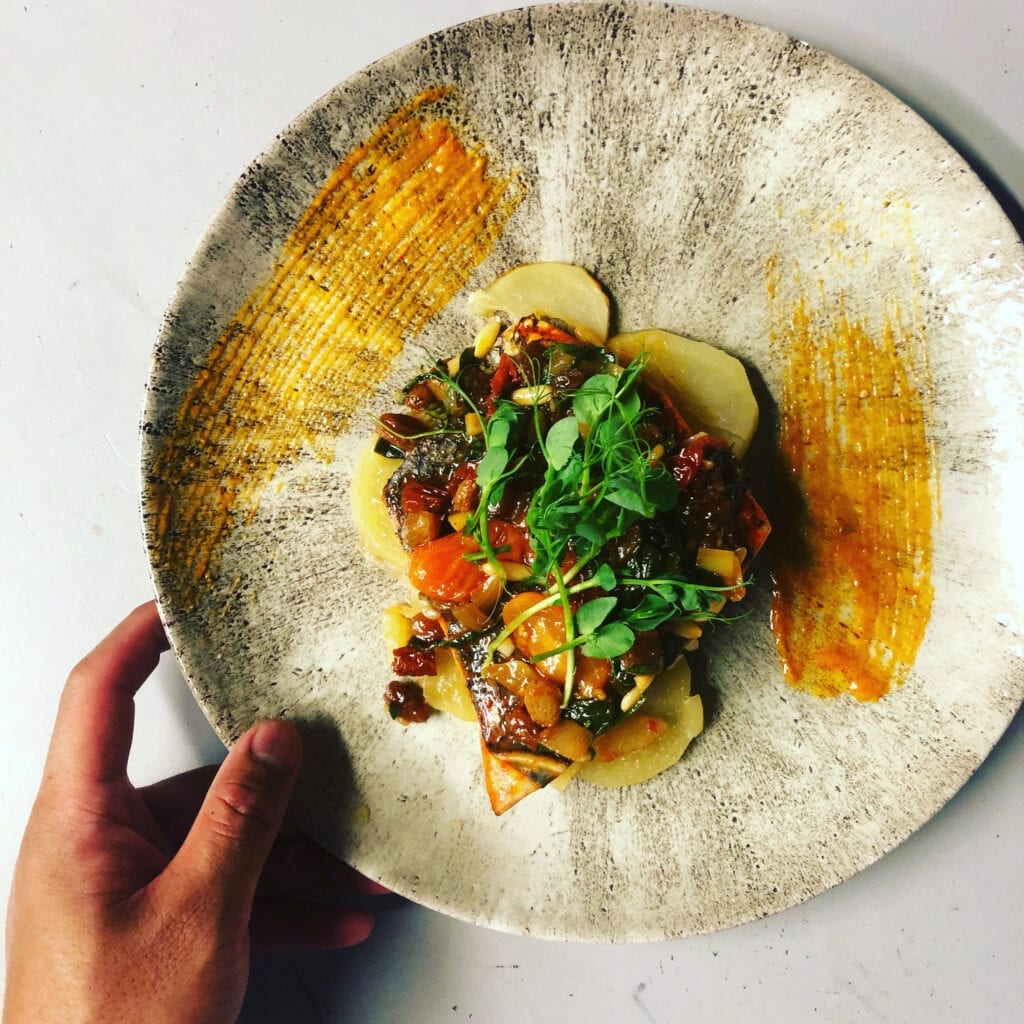 What has been the best piece of advice you have received from other yacht chefs so far?
@yachtchefniki I follow yacht chef Niki on Instagram because I saw @thesuperyachtchef post up one of her dishes. When I looked at her Instagram it surprised me that she had eaten my signature dish in the restaurant and posted about it. So I sent her a message that I wanted to be a yacht chef like her and thanked her for liking Es Moli where I am working. And it was even more of a surprise when she told me that we had met years ago! This happened during the opening of a new restaurant in the town where she lives and where I worked, what a coincidence! Since then she has given me good advice and she retouched my resume because my English is not so good.
@eugenio.ps told me that it's hard to get your first job but that time will come and it's gonna be easier.

The sourdough recipe from @theyachtchef is written in my recipe note and @thecrewchef is one of the most inspiring and resourceful yacht chefs on Instagram out there.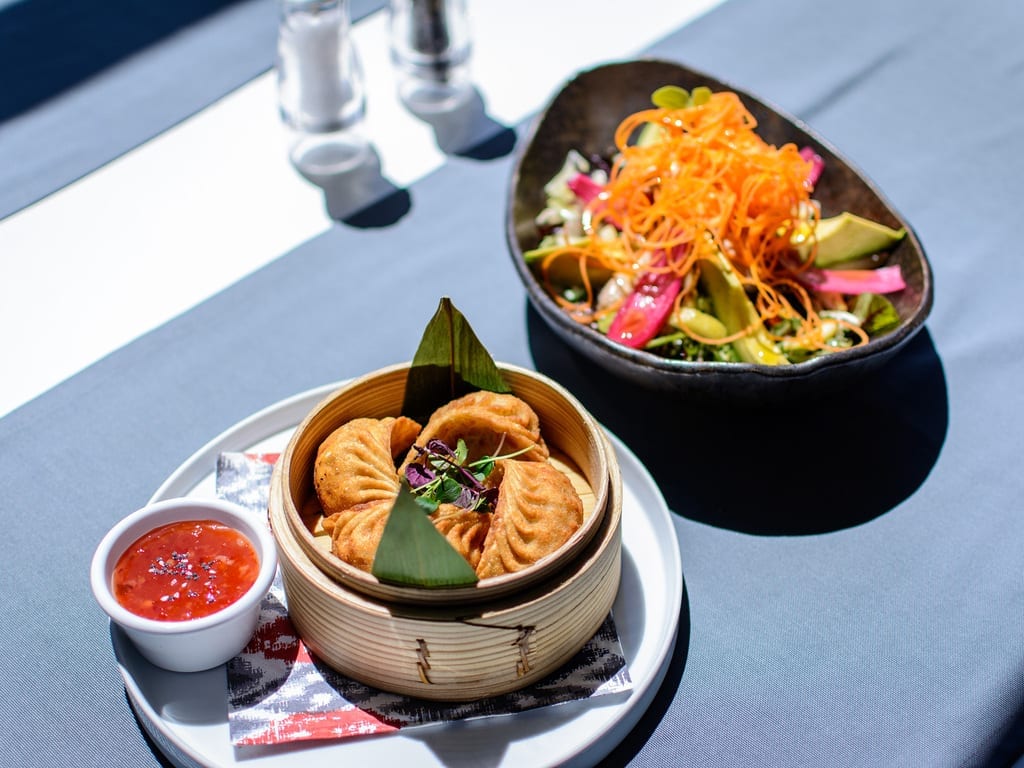 What are your favourite dishes to cook?
I'm inspired and obsessed about perfection. It can be a challenging Sourdough bread, a lobster Mallorcan caldereta or homemade Chinese noodles from scratch. I don't have a favourite. I love to cook different every time and I like the challenge.
Where do you get your inspiration from for plating, ingredients or dishes?
Usually from eating from other restaurants, travelling to another country, reading cookbooks, visiting museums, and last but not least is the most important right now: Instagram.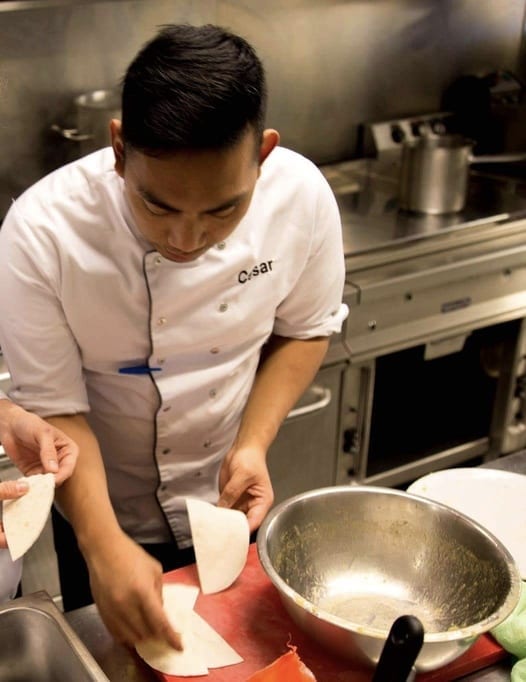 What restaurant chefs are you inspired by?
I love David Chang, Santi Taura he's not a restaurant chef but she's a very inspirable cook for me. Also, the Chinese youtuber phenomenon LIZIQI.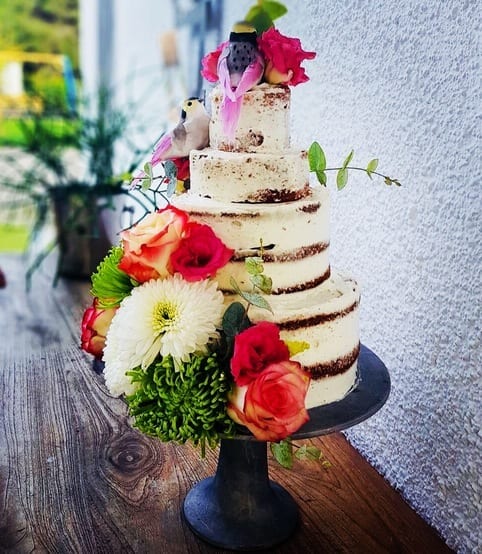 What are your favourite Instagram accounts to follow?
@thegastrojourney

@mymuybueno
@gronda
@chefsexcellentplates
@ettorecioccia
@foodambassador
@thesuperyachtchef
@theyachtchef
@thecrewchef
@chefmarcolima
@yachtchefniki
@eugenio.ps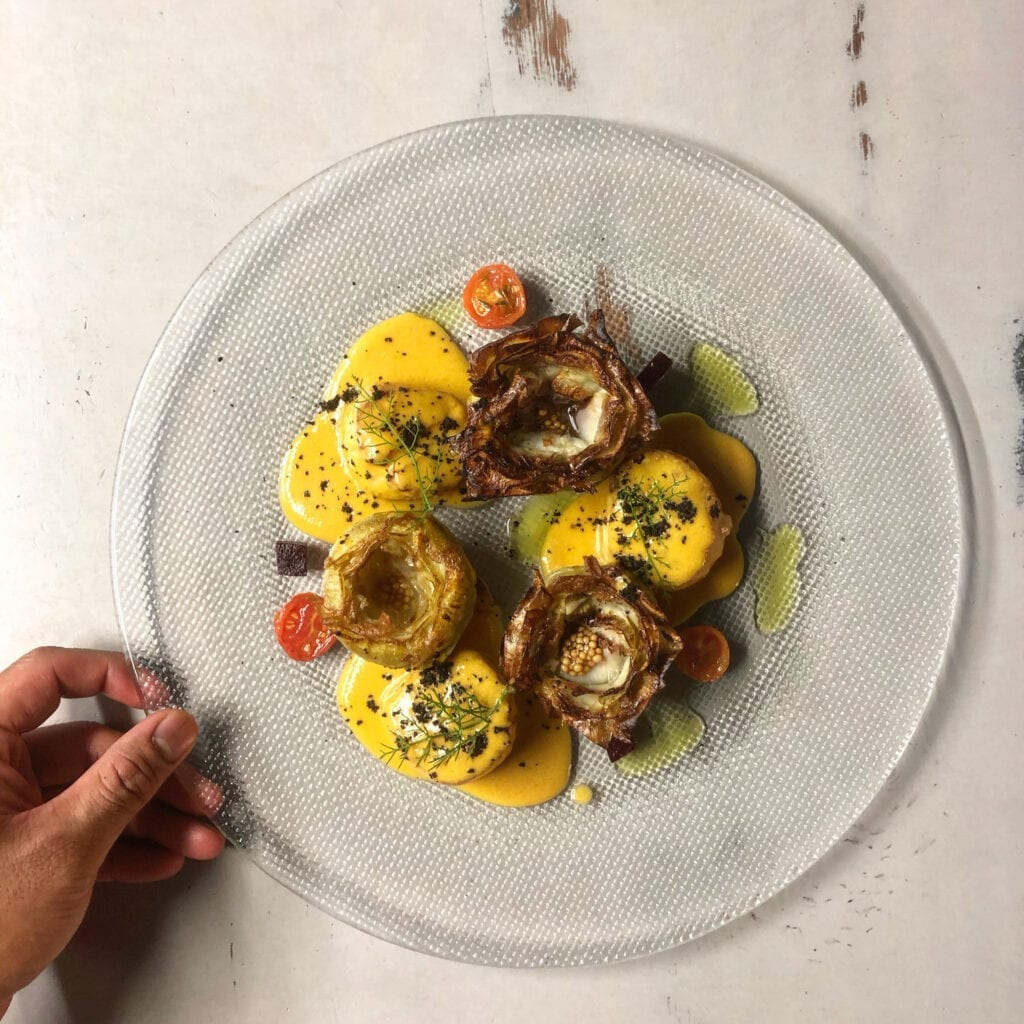 If you could have dinner at any restaurant in the world, which one would it be, and who is your date?
Diverxo with Banksy and TheSuperyachtChef
Editors note: *blushes*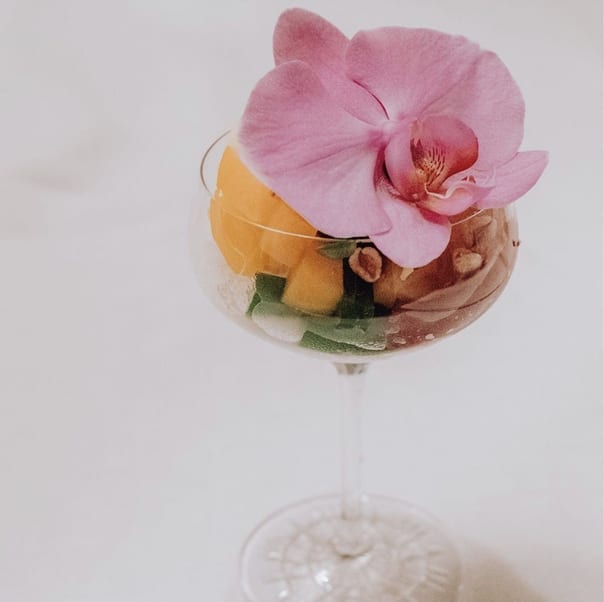 If you were to gift someone a cookbook, which one would it be?
HARTWOOD: bright,wild flavours from the edge of yucatan.