We have interviewed many charter chef's over the years, and some of the most interesting ones often work on smaller charter yachts. Katie Harrison chats to use about her life as sea and what challenges she has faced as a charter chef. To follow her on Instagram and see her delicious creations, click here.
Contents
Tell us about your first job as a charter chef?
At 21 I moved to Greece to pursue the world of yachting.
I was working as a flotilla hostess in the southern Ionian, living on a 42ft monohull making no money, relying on kind Taverna owners to feed and water us, but having the time of my life.
My first experience as a charter chef was on a 48ft catamaran 2 years later, I remember feeling like a very little fish, but I was lucky enough to be surrounded by an amazing team of chefs who guided me through those first menu plans, provisioning runs and first charter nerves.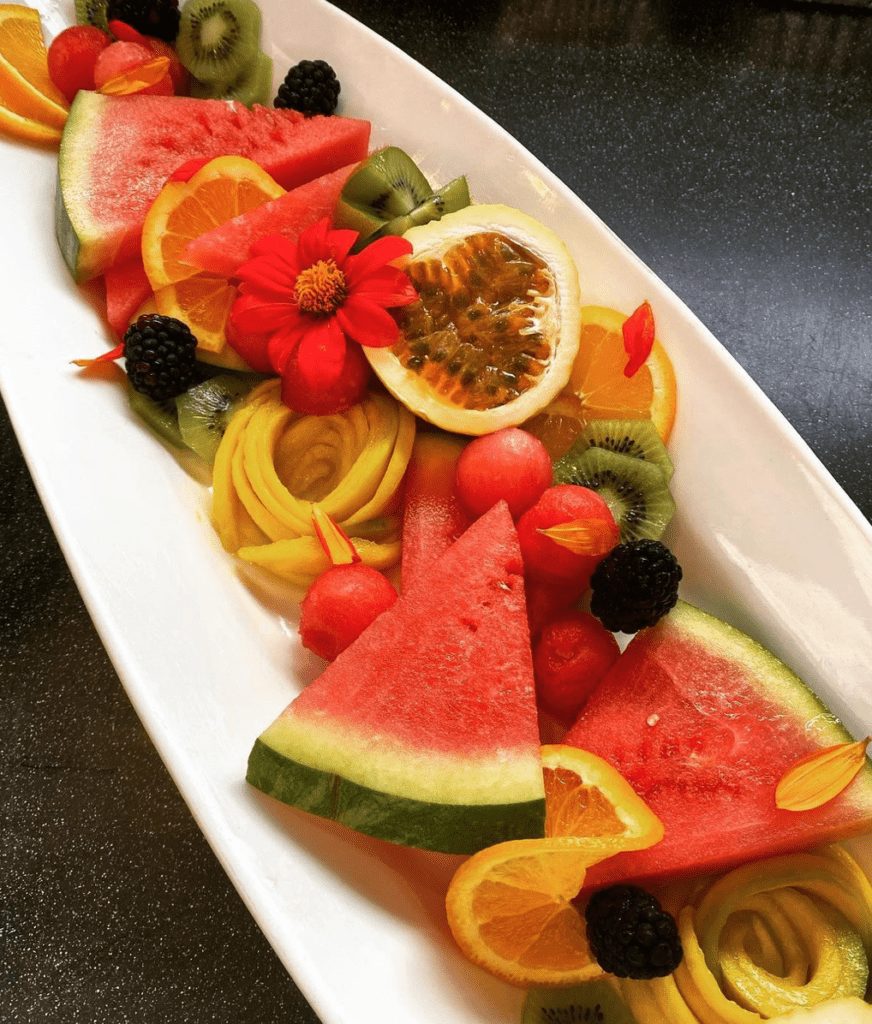 How did you get it?
From the London boat show and consistently pestering the recruitment team.
How did the first trip go?
Fantastic, I had absolutely no idea what I was doing but was certain I was made for that world and truly loved every second.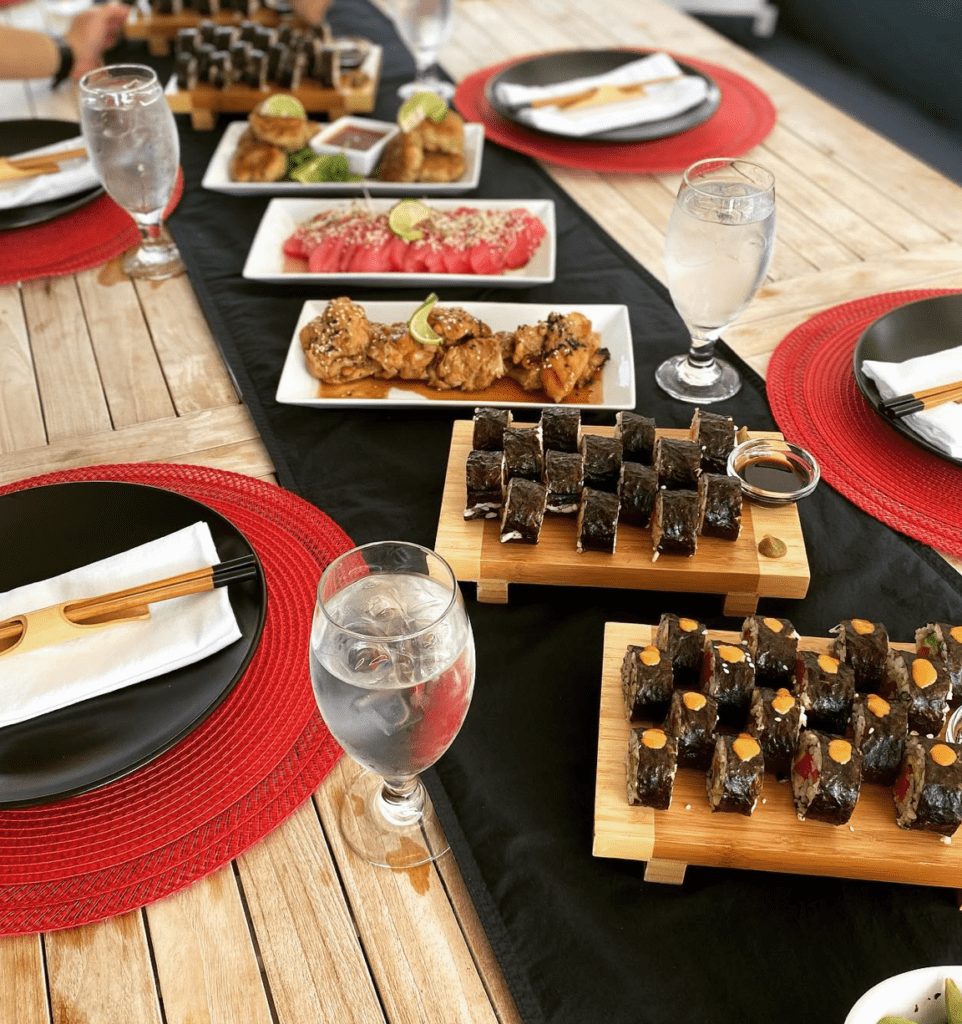 What did you do before yachting, and what inspired you to make the jump into this industry?
I was living in London running a corporate lounge at the O2 arena, I hated city life and would spend my days daydreaming of sailing holidays in Greece.
One day I handed in my resignation, went to the London boat show with a seriously embellished CV and applied to every charter company there.
What is your formal chef background?
Self taught mostly, I've done courses in Devon and on the Isle of Wight, but I'm a real believer that if you've got the foundation of knowledge the best experience you'll ever have is simply to do the job.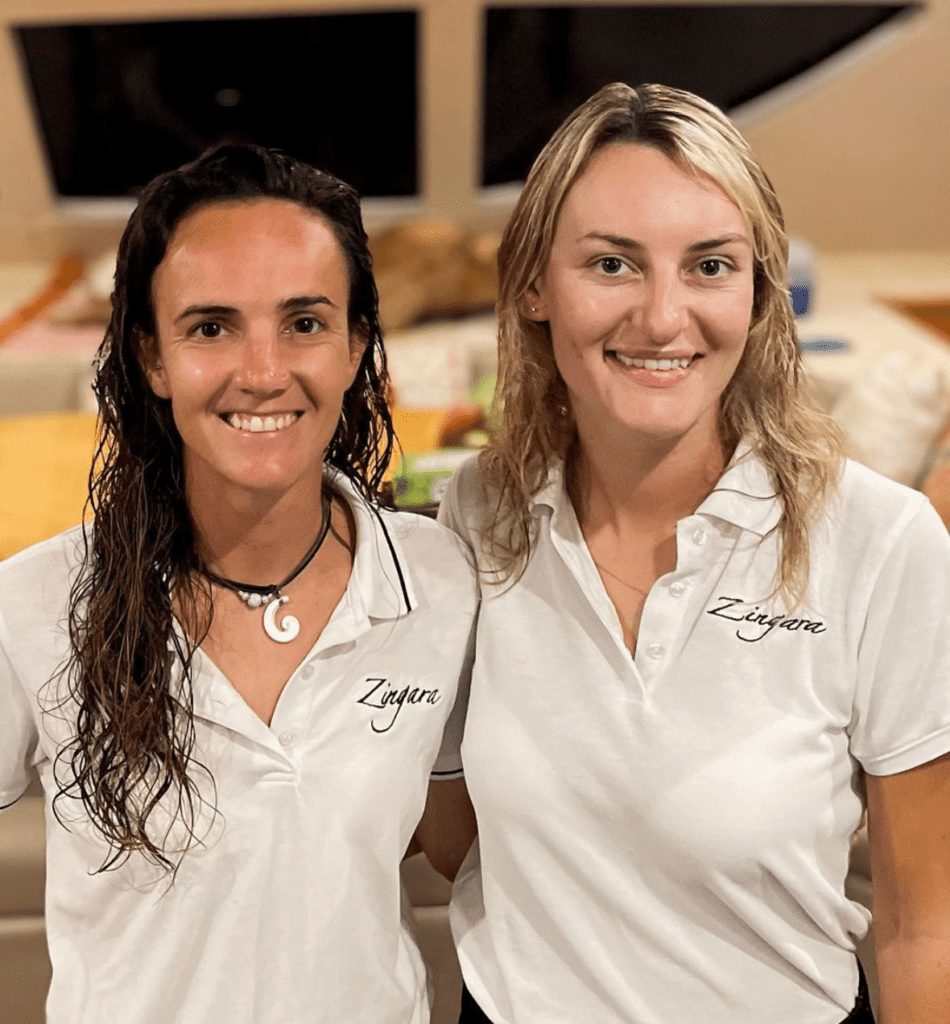 What is your current work situation?
I'm a sole charter chef on a busy charter 76ft Sailing Catamaran. I cook for 4 crew and 10 guests, and we charter in the BVI.
As a sole chef, what are some of the biggest difficulties that you face day to day?
Provisioning, you can have the most wonderful ideas for meals in your mind but sometimes you simply can't get the produce. Learning to adapt to what quality items you can get in the area in which you're working and using and showcasing as much local produce as possible seems to be the key!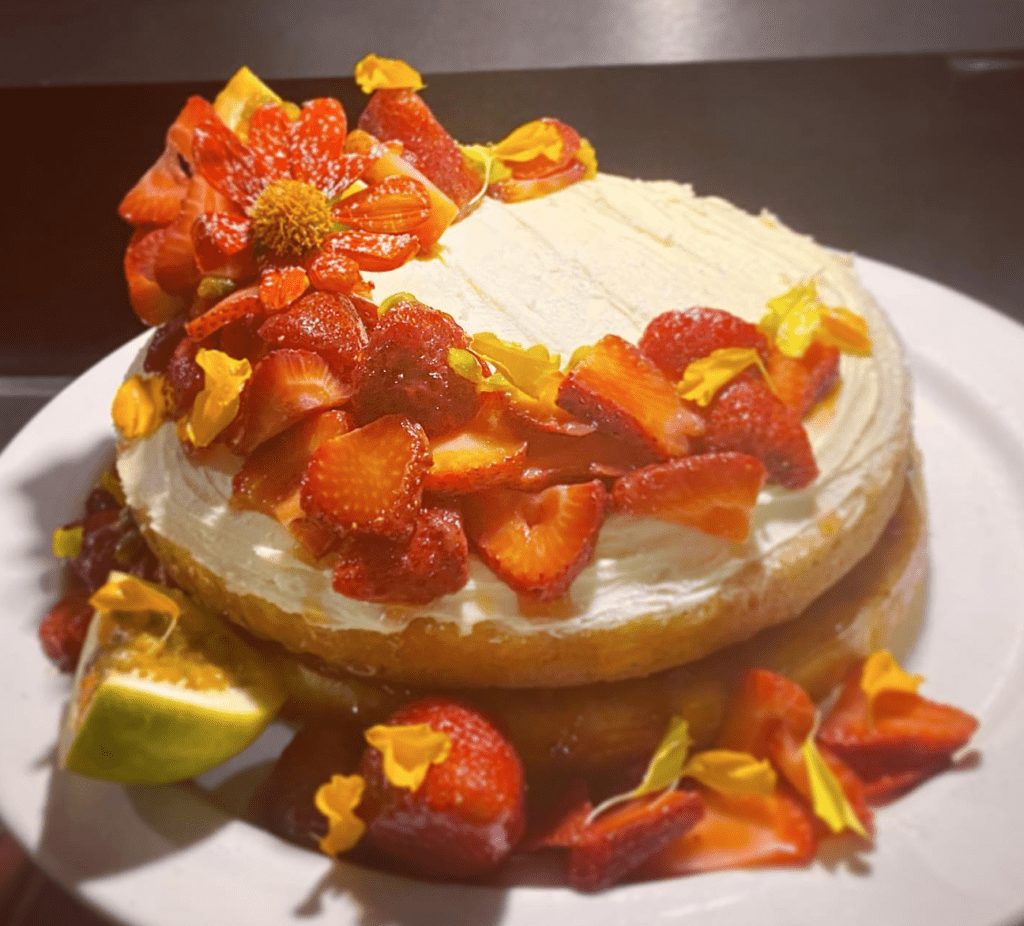 Do you have any great timesaving tips that you implement in the galley?
Planning and organisation is key, I'm usually thinking 2 days ahead and getting elements of various dishes prepared simultaneously, it seems to reduce the mad rush that can come in the final hours before meal service.
We have a whiteboard with a detailed outline of the days dishes and other things to remember to prep or defrost etc, I love this as the crew know exactly whats on the menu for any given day, they can then answer guests with ease and make suitable cocktail and wine pairings to compliment the dishes.
Fridge organisation, having a specific set up really helps when trying to find things, especially on those first few days where there can be some serious tetris going on!
Whenever time allows as there's a gap between charters I'll get as much as possible made ahead and frozen, desserts, pastries, sauces, dressing, purées etc.. these small time savers add up and make a serious difference when on charter.
Describe the lead up to picking up a charter in terms of galley prep
I'll receive pretty detailed preference sheets then plan a menu accordingly. I usually do all my ordering online as we're often on tight turnarounds so I don't really have to time to go out and provision, I have 4 or 5 different suppliers I get produce from who'll deliver right to the yacht which is fantastic.
Then it's time to fit everything in pretty limited fridge and freezer space, do some prep if I have the time then try to get an early night before we pick up!
If you are looking for more information on provisions for yachts, check out our handy provisioners list here.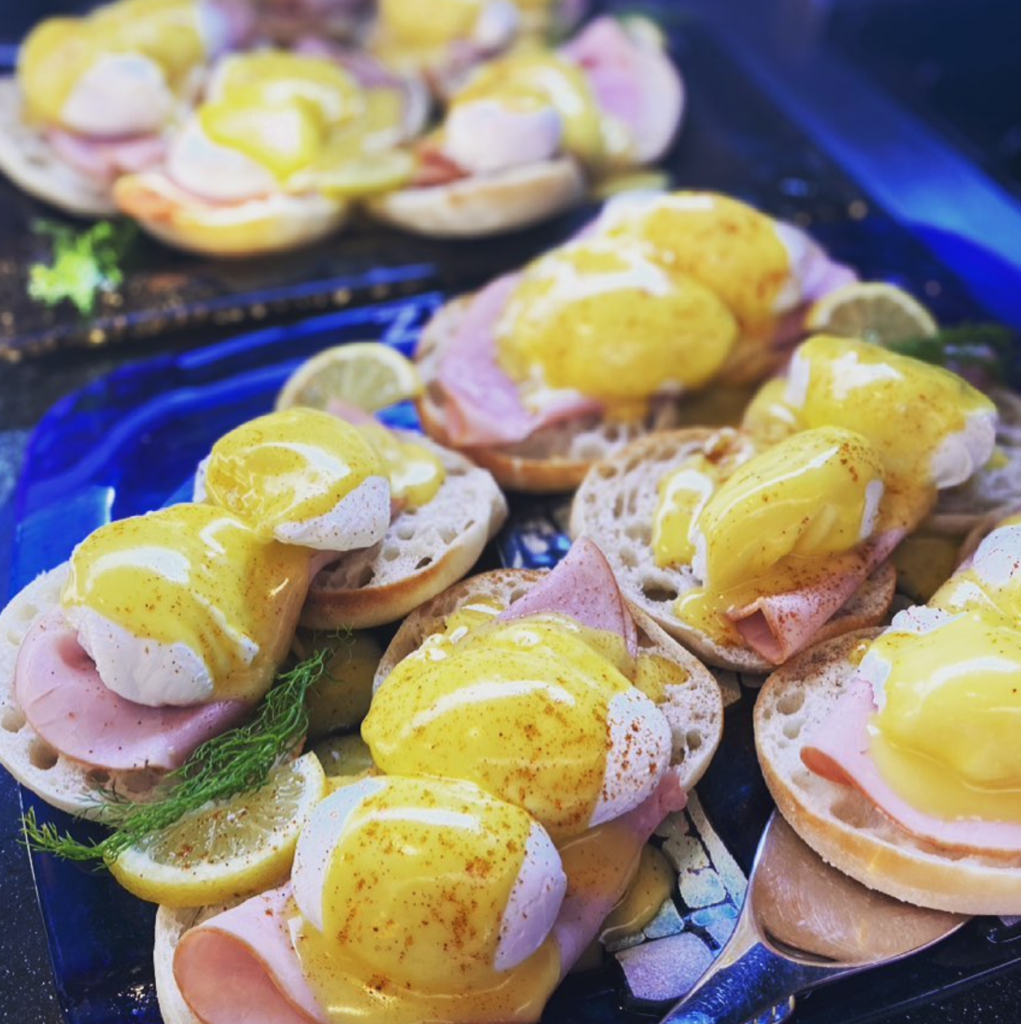 What are some of the most inspiring destinations you have travelled to as a super yacht chef?
I remember going into Bonifacio and being totally in awe of the natural harbour, it's definitely one of the most beautiful spots I've been to.
Cape Sounion in the Saronics is also pretty amazing, you're anchored in this lovely bay staring up at Poseidon's Temple and it's really incredible.
What are your favourite markets to wander through when you pull into a port?
Anywhere in the Mediterranean! The selection of fresh produce is amazing and inspiring as a chef, and after limited availability in the Caribbean you feel really spoilt.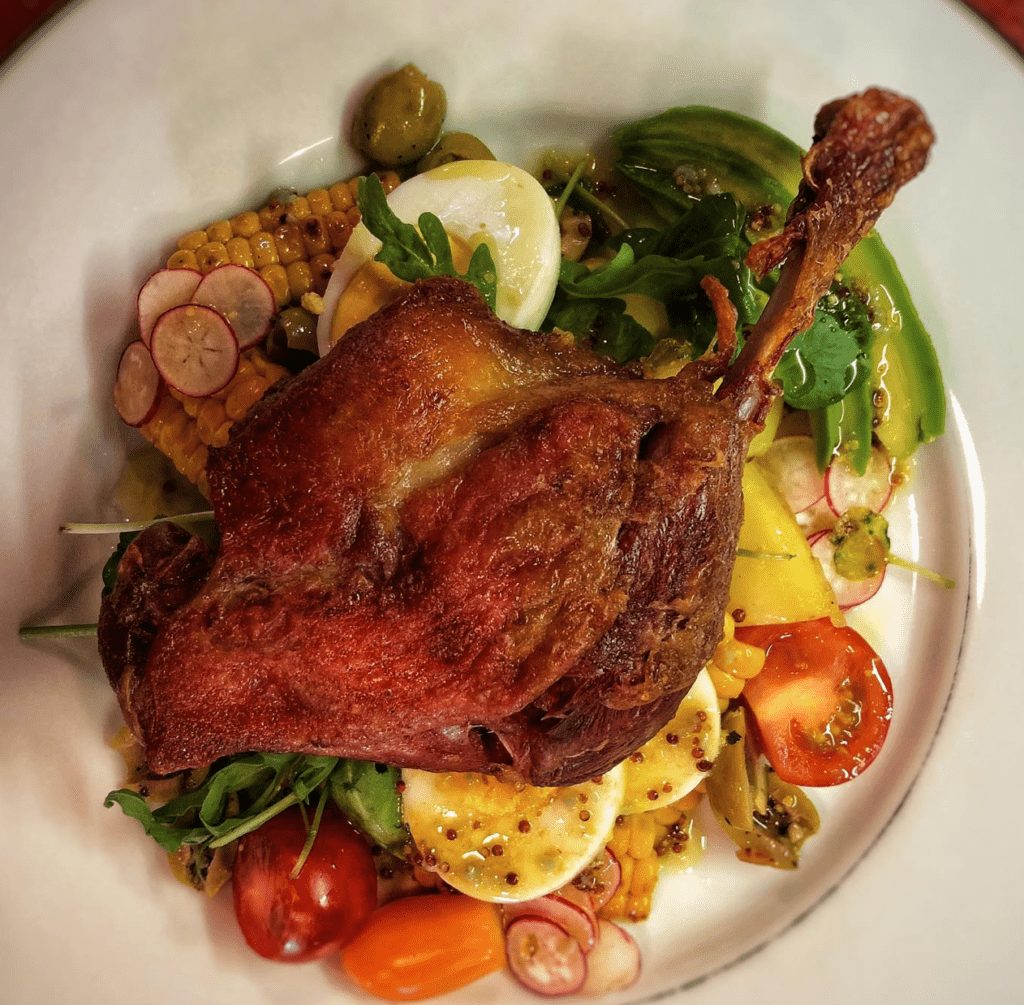 What would you say is the most exciting thing about being a chef in the super yachting industry?
There really is never a dull moment on board, whether it's going to new areas which is always so exciting, experiencing different guests every week or playing 'what dish can I make with what's left in the fridge' at the end of a charter it's always busy and always exciting.
What has been the hardest thing you have had to overcome in your yachting career?
Being away from family and friends for pretty long periods at a time is really there only negative of this life.
Sometimes you can feel like you're missing things and it never gets any easier, I think it's so important to spend those quiet months with loved ones whenever you get the chance.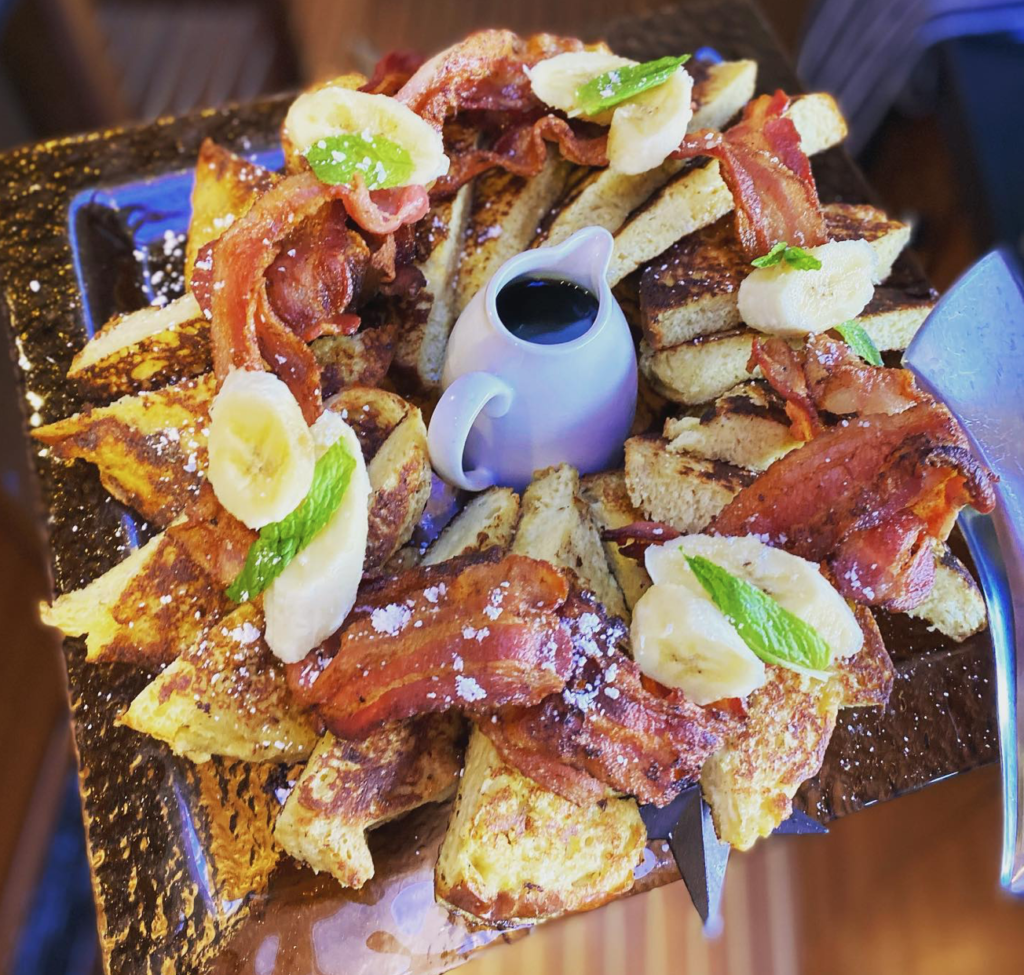 Have you worked in restaurants?
I've only ever cheffed a float, I can't imagine cooking on land and not having the ocean rock me to sleep every night.
Do you have any advice for new chefs coming into the industry?
Enjoy it! Really enjoy every moment, this career can be crazy and sometimes feel all consuming so take the time to look around and realise how awesome what you're doing is.
Some advice I wish I would have received before becoming a charter chef:
The guests DO NOT notice if you're a few minutes late, take the time you need to get the dishes perfect.
Know your audience when serving gazpacho.
ALWAYS warm the plates.
Do not kill yourself, if you're on charter one million in a row it's ok to buy store bought croissants, and don't beat yourself up for it.
Communication with guests and crew is everything, ask them what they like and get to know them.They're usually such lovely people.
Fantastic crew really make the difference, I've been so lucky to always have amazing guys and girls support me.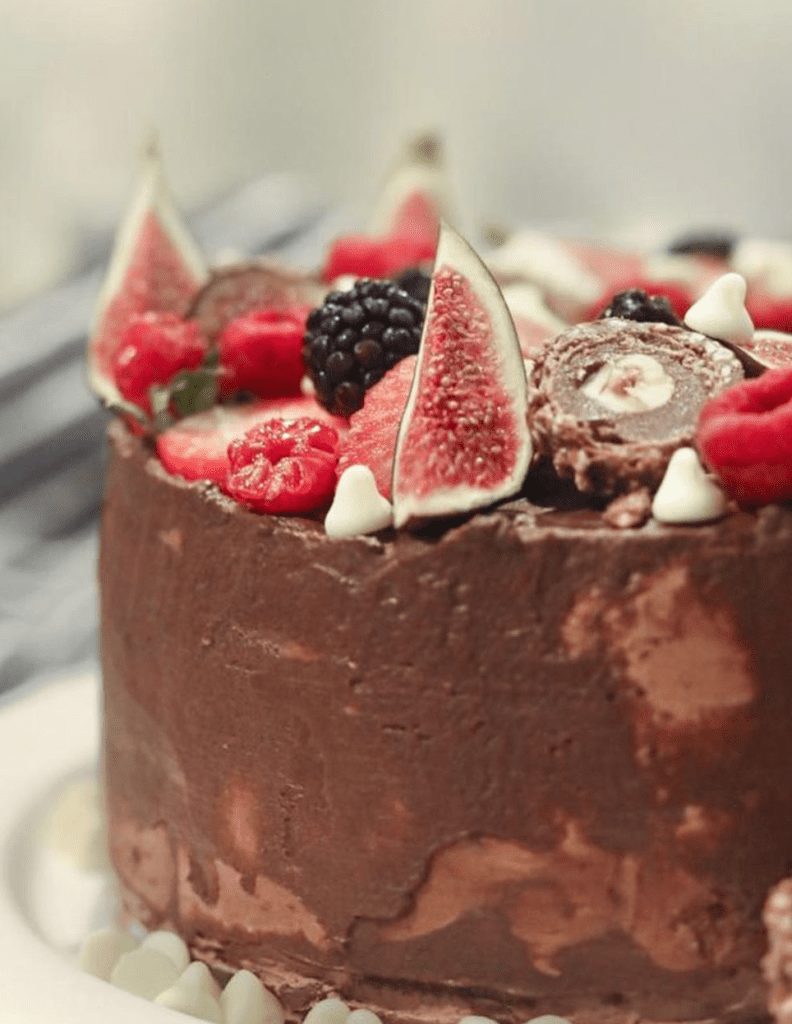 What were some stand out dishes from your recent season for the guests/crew?
An owner bought a giant cheese wheel and we did this super fun mushroom parpadelle and served from the wheel, it was all very showy and they loved it.
Every time I make beef wellington and it comes out well I still get so proud.
I've also made a few mini wedding cakes over the seasons which have always been so fun and have a great 'wow factor'
What was your favourite ingredient of 2021?
I'm pretty obsessed with vegetables so it would have to be one of those. I'm particularly into aubergine right now, I pretty much use it whenever I can, that and pomegranate kernels, they make anything look good.
I've been in the Caribbean and we've been getting unreal mangoes and passion fruits so I've been loving those too.
I am OBSESSED with my kitchen aid, I honestly don't know what I'd do without it.
Also can't live withouts, microplane, potato ricer, proofing baskets and tupperwares!
What were some of your galley highlights of the past season?
I made a replica wedding cake for some honeymooners and they loved it so much they were tears, it was a lot of work and their reaction really made it worth it!
A crew win has to be that I'm finally working alongside my partner, it's been a long 3 years juggling a long distance relationship and it is so awesome getting to crew alongside each other.
Generally though I'm really pleased with how this last year has gone, I've been on a really busy yacht and it's been pretty full on, but I feel like I'm coming out the other end a much better chef and crew member.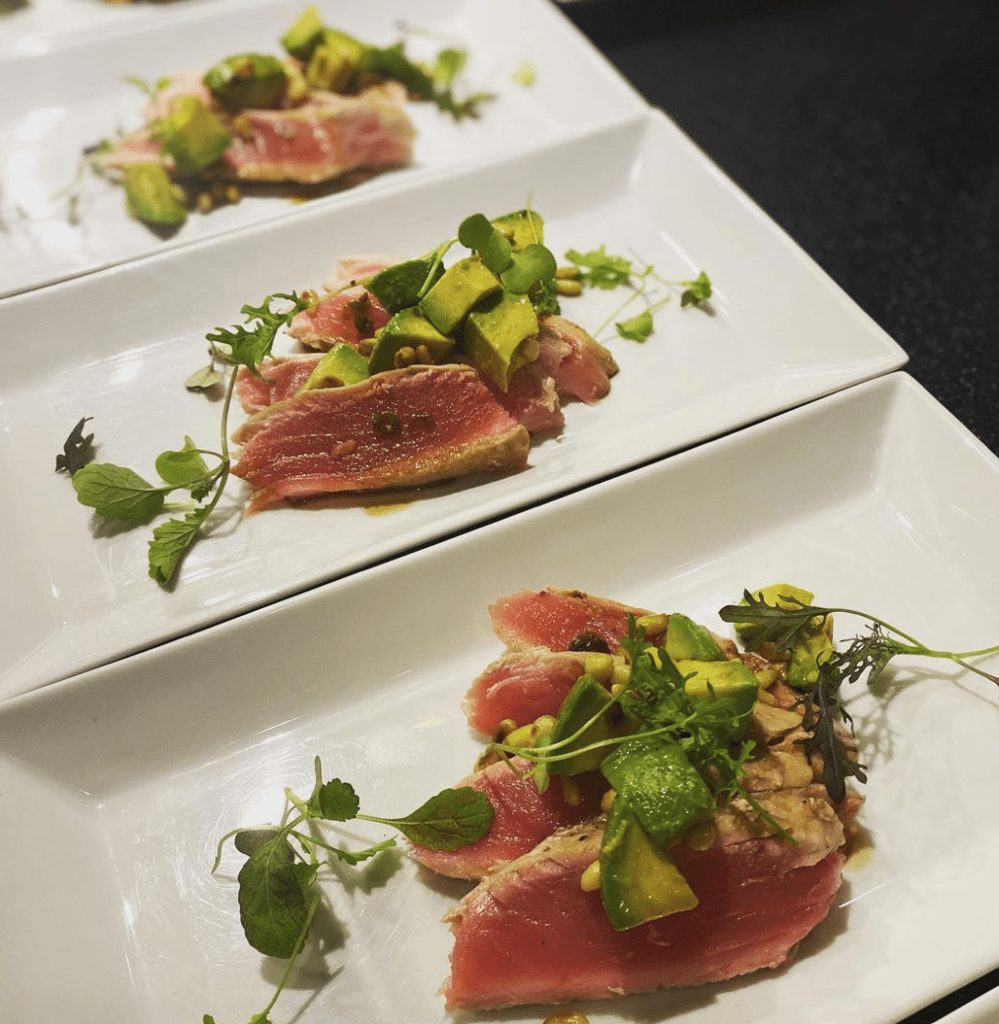 What has been the greatest achievement or praise that you have had recently as a charter chef?
Honestly we've had the best guests recently and their kind words they say really do mean so much, being part of a team that provides the trip of a lifetime never gets old.
Do you have a fun charter memory you can share?
Just last week I saw some migrating whales during a beautiful downwind sail, it was a real 'this is why I do what I do' moment!
What restaurant chefs are you inspired by?
I follow so many professional chefs on social media and I think so many are so amazing!
I tend to get the most inspiration from other yacht chefs and I love seeing what they're doing and the amazing creations they come up with in their tiny galleys!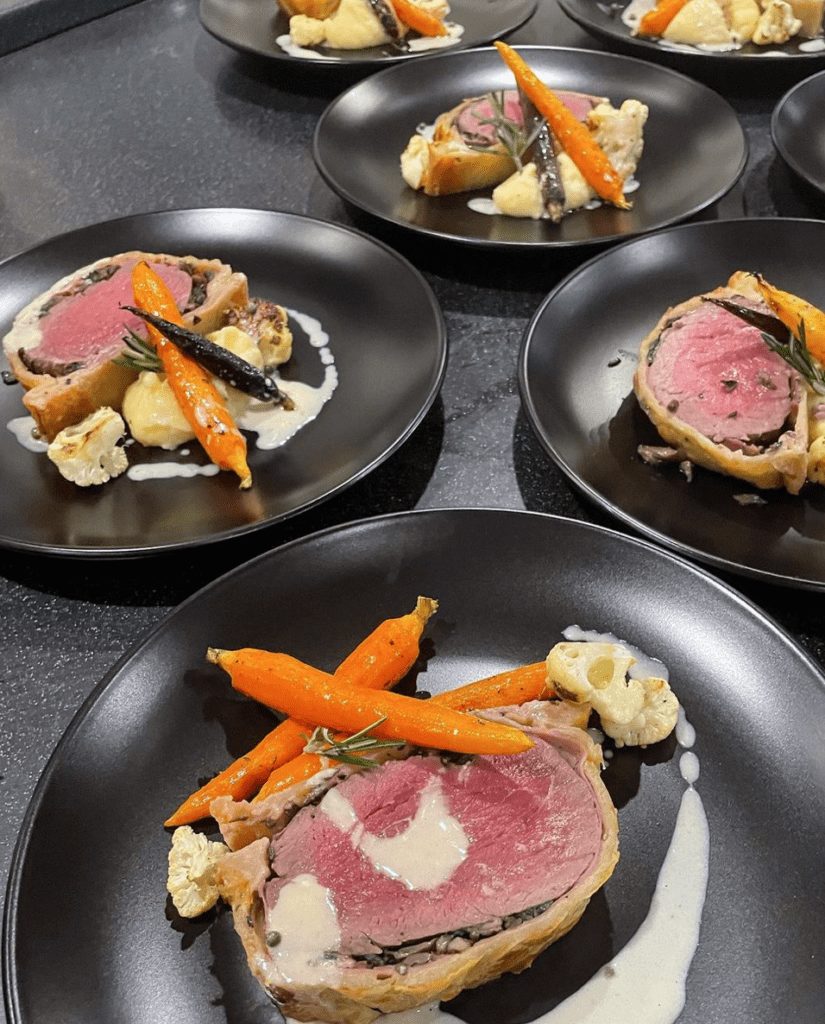 Favourite…?
Protein to work with? I'm really into short rib at the moment.
Vegetable to work with? Aubergine!
Cuisine to cook? Italian/ Mediterranean/ Asian/ Caribbean.. love them all, too hard to choose.
Service style? Plated for dinner, buffet for lunch.
Crocs or Birks? Neither, squidgy matt far too hot for shoes
Med or Caribbean? BOTH!!
Charter or private? Charter
Under 50m or over? Under, and it must have sails!
Port to be based in? Anywhere in the BVI, it's where all our friends are.
Boat you have worked on? Have honestly loved them all in their own ways.
Crew member? All of them, crew family is everything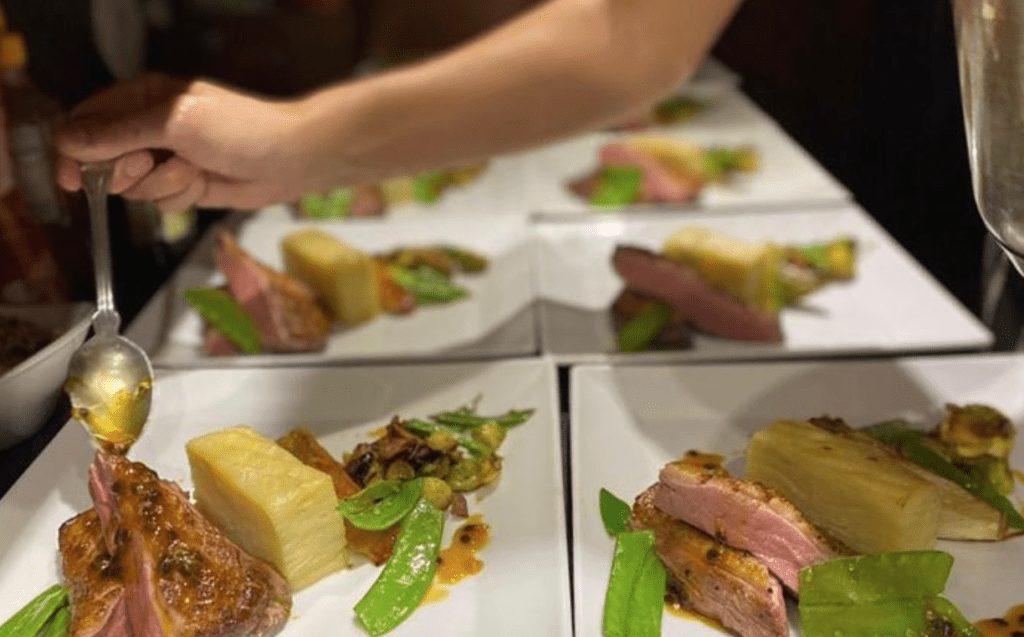 What was your favourite yachtie memory from 2021?
All the new friends made.
***If you could have a table at any restaurant in the world for a dinner reservation tonight, which one would it be, and who would be your dinner date?
I'd take anywhere as long as I could have all my family there
If you were to gift someone one cookbook, what would it be…?
Lisa Mead's 'Fine dining made easy' She's the best ( She also has a fabulous interview with us here!)
If you could convince the captain to drive the boat anywhere in the world right now, where would it be?
To my parents front door or back to Greece..
What would be your "last request" dish?
Pretty much anything involving pasta and cheese.