Aussie yacht chef Lisa Mead cooks up some stunning plates over at her instagram account. And as a jack of all trades, Lisa is also one of the growing numbers of yacht chefs who has released her own cook book! Her years of expertise as a yacht chef has lead her to some interesting ports and a colourful career as both a chef and as an artist. We hope you enjoy reading her story and it helps to inspire you to be a better yacht chef too!
Contents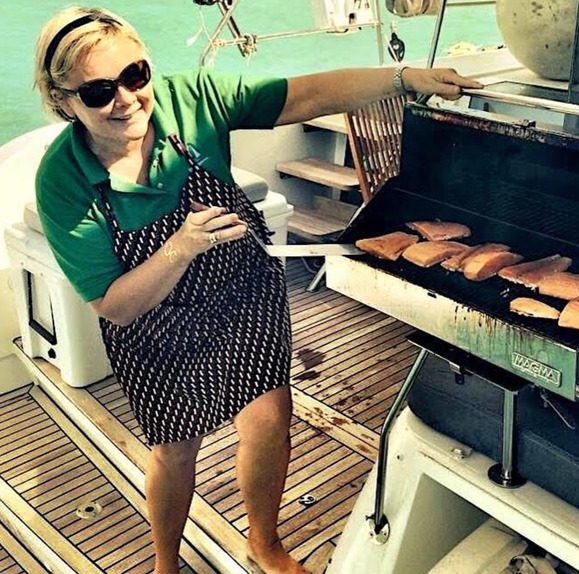 How did you get into yachting as a chef?
Prior to the yachting industry I cheffed in restaurants and worked in catering in Australia. I was introduced to the Superyacht Chef industry, when I met my Aussie boyfriend who was also a chef. He had worked on yachts in the Med and The Caribbean. He was keen to return to the yachting industry and invited me to join him.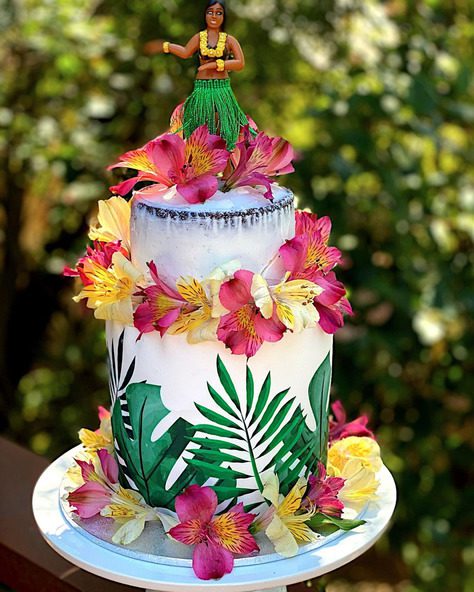 What is your formal chef background?
I studied and did my apprenticeship to become a chef in Queensland, Australia.
What are you working on right now?
Due to the Pandemic, I left The Caribbean in April 2020 and returned to Australia. I have joined forces with 3 super yachts based in Queensland and Sydney. We do day trips. I have created an " Indulgence yacht experience" – they get to join me for an onboard cooking workshop plus spa services and live Jazz or Classical music.
I also do land-based catering plus cooking workshops in my commercial kitchen. Also, live online cooking workshops that are held globally and I also go to people's homes and teach cooking workshops there.
Interestingly, I have a cookbook that will be available globally in November – Fine Dining Made Easy, Galley Gourmet With Chef Lisa Mead, it can be ordered from my website – www.lisamead.com or via Amazon.
I also hold speaking engagements, that include a live cooking workshop. This is where I chat to the audience about what it's like to work on a Superyacht and all of the adventures I have had along the way. Some of these include producing and hosting my own cooking tv show for 7 years which aired in the US, Canada and The Caribbean. It was filmed on location in the British Virgin Islands.
I have also recently created my own Podcast – TALES FROM A LUXURY YACHT CHEF – Where I chat to people connected to the global yachting industry. It has been going really well and there has been lots of positive feedback.
Like a lot of chefs, I am also an artist. I have been exhibiting my paintings for the past 25 years, since moving back to Australia. My label is Lisa Mead Designs, where I have a variety of lifestyle products with my original designs – you can check them out via my Instagram page – Lisa Mead Designs.
Related: Yacht Chef Melanie White and her Cookbook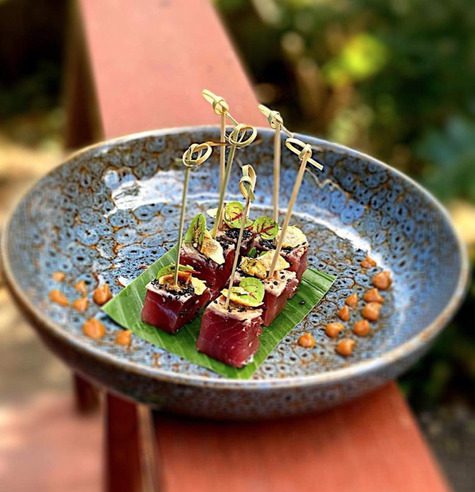 What are some of the biggest difficulties working as a sole chef?
I often find that the weather conditions can be difficult as it is often unpredictable. Also, keeping track of special diets and tastes of my guest and crew. Staying energised can also sometimes be a challenge as a yacht chef in the middle of a busy season.
What does a normal day look like for you as a yacht chef?
5:00 am start, prepping as much as possible for the day ahead, sorting out made-to-order breakfast for the guests, getting crew breakfast out early.
Checking in with the Steward or guests on the planned menu for the day. Followed by prepping for lunches, Apps, and multi-course dinners. Finally, I can sanitise and clean the galley at the end of the night, possibly prep for meals for the following day, and sleep!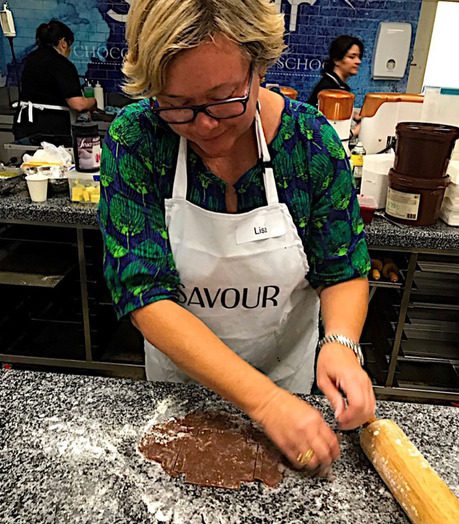 What are some of the most inspiring destinations you have travelled to as a chef on yachts?
Sardinia, Amalfi Coast, Malta, Balearic  Islands, South of France, BVI, Spanish Virgin Islands, French West Indies, St Vincent and the Grenadines, Whitsundays off the coast of Queensland, Australia.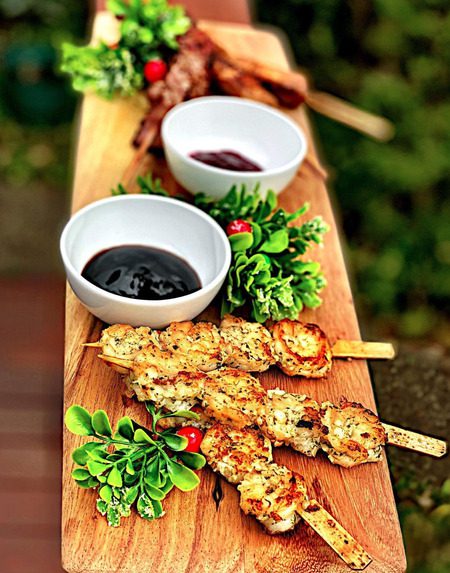 What has been the most exciting part of working in the yachting industry?
Being able to tailor-make menus to suit the exact taste of your guests and seeing their reaction to your meals. Travelling to amazing anchorages all around the world and meeting guests and crew that end up becoming lifelong friends.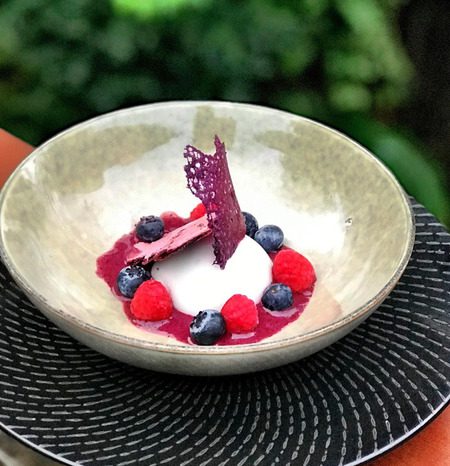 What has been the most challenging thing so far in your yacht chef career?
 I was based in the British Virgin Islands when Hurricane Irma and Maria hit, we went through the eye of the storm. I have been through a few cat 5 Hurricanes, but they say this was about a 7. Sadly, I lost my apartment and everything I owned that was in it on Tortola, as did many people in the BVI.
The yacht that I had been cheffing on, sank.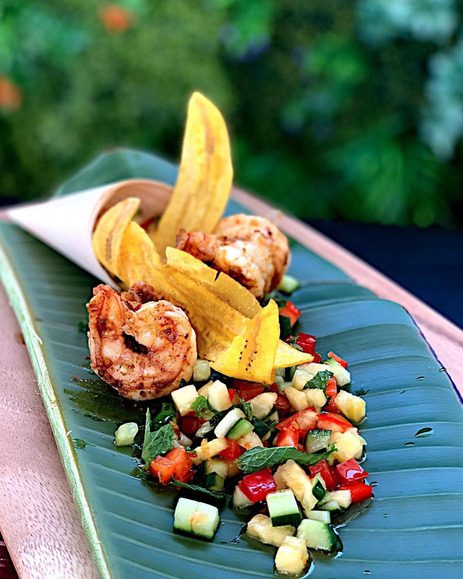 How is life on board different to working in restaurants?
On land, you have staff to assist you. You have to be able to cover some of those jobs yourself on board a yacht. Understanding that you don't have access to shops 24/7, you may need to adjust your menu according to rough weather conditions. Also, you are living with your guests for a week or more.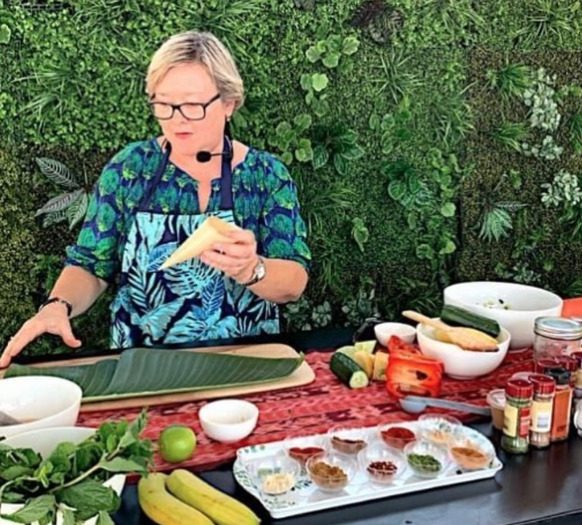 What advice do you have for new chefs coming into the industry?
Make sure that you can handle being away from friends and family. You also need to be outgoing. It's important to make sure you get all the correct certificates required.
Before joining a yacht – do your homework on the boat, if it charters, how busy is it for the season, and what are the crew and owners like?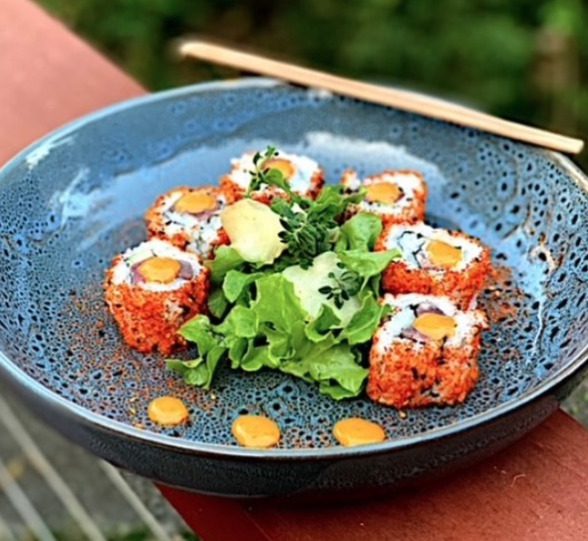 What are your favourite dishes to make?
Since I am currently in Australia, I have been doing lots of cooking workshops using native Australian bush flavours and proteins such as lemon myrtle, finger lime, Davidson plum plus crocodile tail, emu and kangaroo.
Where do you get your inspiration for dishes, ingredients or plating?
I love looking at Superyacht Chef Instagram page , as well as Pinterest and other cooking sites.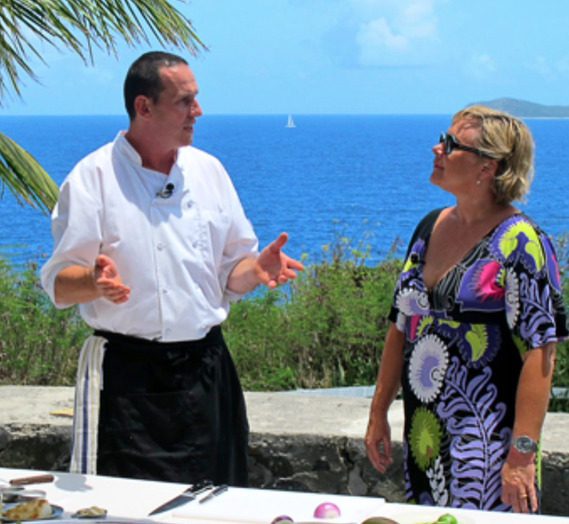 Have you entered any chef competitions?
Yes, I have entered 3 of the British Virgin Islands, Yacht Chef cooking Competitions and won all 3 times for my dishes. I was pretty nervous but excited.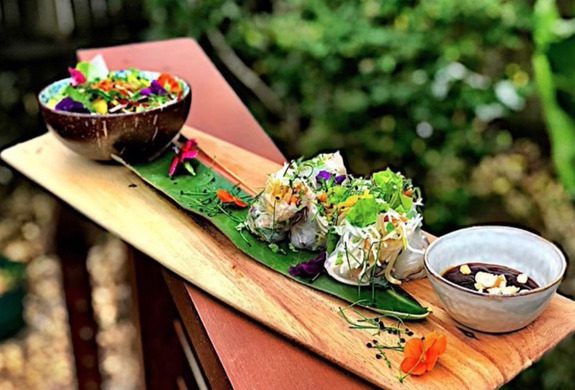 Favourite…?
Protein to work with? Fresh Seafood and currently native Australian Fish and animals
Vegetable to work with? Native Australian bush vegetables currently
Cuisine to cook? Asian, Mediterranean, Modern Caribbean and Modern Australian 
Service style? plated/buffet? Plated
Meat-free Mondays, yay or nay?  Yay
Crocs or Birks? Crocs
Med or Caribbean? Both
Charter or private? Charter
Under 50m or over? Both
Port to be based in? Palma or St Martin
Boat you have worked on? M/Y Galaxy, M/Y Viaggio, M/Y Texas Star, S/Y Lonestar, S/Y Sweptaway
If you could convince the captain to drive the boat anywhere in the world right now, where would it be and why?
The islands off Thailand and the Philippines – heard they are stunning.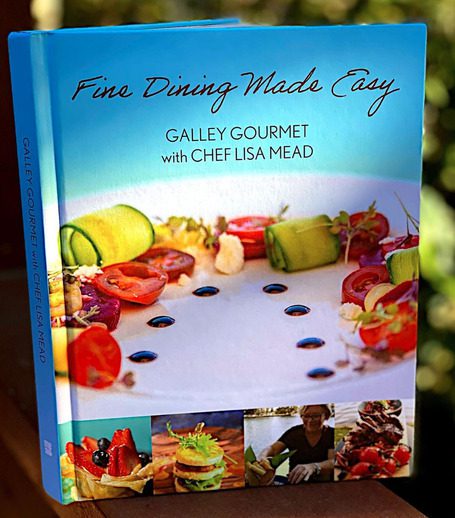 If you were to gift someone one cookbook, what would it be…?
Can I say my own !