The range of chefs being interviewed each week has been pretty amazing. From green chefs just entering the industry, to head chefs with years of experience. This week we chat to self-taught sous chef Rachel Cunningham about getting into yachting and working your way up the ranks.
You can follow her adventures on Instagram or her blog.
Can you tell us more about how you got into being a superyacht chef?
I had been working as a travel agent in Australia, obsessing over Masterchef and other cooking shows for awhile. I decided to take time out and head back to Europe to travel around a bit more and tick off a few more places over the summer. My plan was to return back to work and move to Sydney.
But of course fate intervened and I ended up in Palma doing my STCW instead. I hadn't even heard about yachting before that trip, but a chance facebook post written by a friend while I was in Europe spurred my interest. He was an engineer on a yacht and told me the basics to get into the industry.
I was the worst dockwalker in the history of dockwalkers. I remember being too scared to approach anyone on the docks, so instead I would just walk around hoping someone would yell out at me for a cv. I literally only ever gave out 1 cv, and that was to a friend, because I'd made a paper airoplane out of it. Haha.
My first boat actually hired me as a winter crew chef. I used that time to the best of my advantage and worked through as many different recipes as I possibly could. At the end of the season, the boss actually asked me to be sole chef for a short boss trip!
What is your formal chef background?
I don't have one. I always had a massive passion for food and cooking, but I was always too scared to go back to school and into training. My little brother did his apprenticeship as a chef years ago, and the stories he had from it definatley scared me off it.
Everything I know has been learnt on the job over the years, or through short cooking classes as I've travelled.
I've been lucky in recent years to have worked with some really awesome head chefs who have taken me under their wings and taught me loads.
What are you working on right now?
I'm actually between jobs. I was planning to take 2 months off, but just before I was about to head back to job hunt, I was asked to do a TEDx talk in India. I felt like it was a pretty amazing opportunity, and I didn't need to go back to work that desperatly, so I took an extra 2 months off.
So I've been travelling and running amok basically. I just did my TEDx talk, and then I have just 2 weeks left before I head back to Florida to join a boat as a temp sous chef for 6 weeks. I can't wait, I feel like I've been off work for too long now, I just want to get back into the galley!
Then I'm back on the job hunt from November 1st- if anyone's looking for a sous/crew chef 😉
Can you tell us more about your TEDx talk?
Sure. Yeah, it's about travelling. I was asked to do it because of my blog and Instagram account, the crew running the event thought I would be able to help inspire the kids in New Delhi with my travel stories.
I'm not sure if I inspired them in quite the way they had hoped, because my talk was about changing their bucket lists. I think too many people travel to places now because of social media and pop culture and it's not sustainable.
And you have a travel blog?
Yeah I do. It's more of a passion project than a moneymaker. Haha. I just thought it's a good way to help others. I've done plenty of travel, so it's nice to be able to just put all of my advice to others in one place.
My Instagram page is really all about travel too. I don't like posting anything about boats on there because it feels like it's private. When I first started on yachts I was always told to keep that sort of stuff off social media. I barely even have any pictures of myself working, or food shots too for the same reason.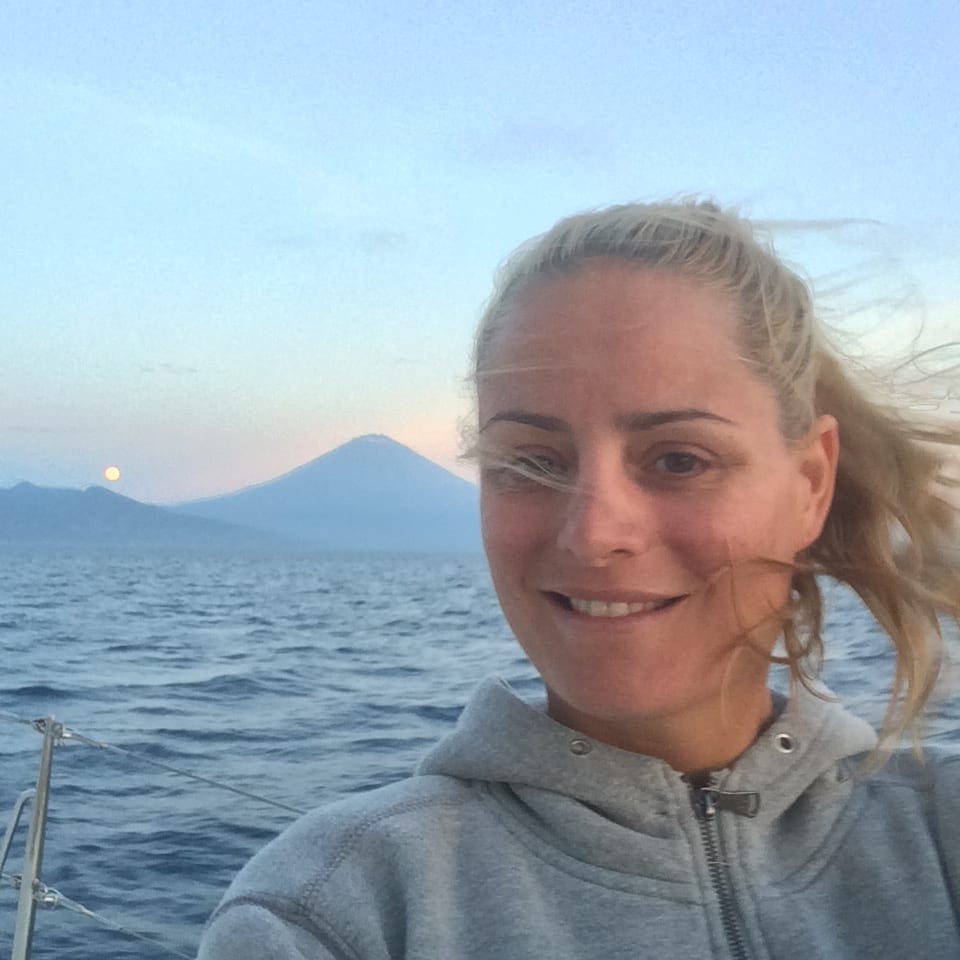 What are some of the most inspiring destinations you have travelled to as a super yacht chef?
I love being in the Caribbean! Not for provisioning tho, that parts a bit terrible. But having down time there is pretty awesome.
I was once on a boat in Bali and Singapore for a few months, which was really cool too. I'd love to do more off the beaten track sort of itineraries but those jobs never seem to come up.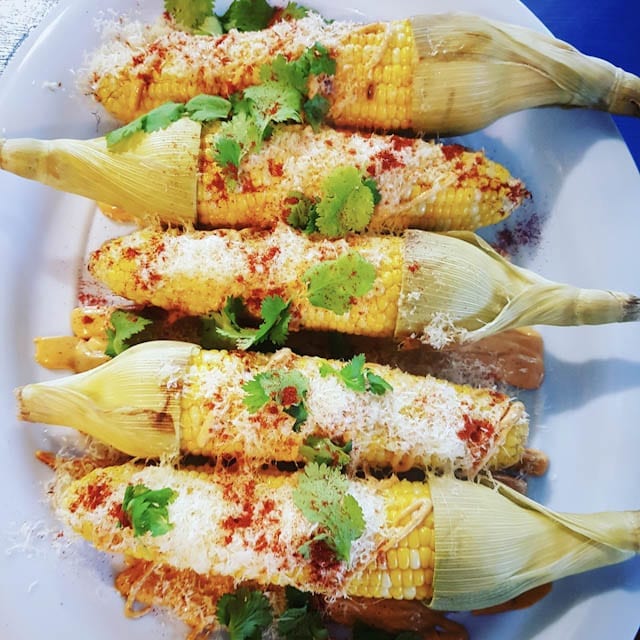 What are your favourite markets to wander through when you pull into a port?
I love being in Palma to shop at the Santa Catalina markets! And the Sunday markets in La Ciotat are great too. So much cheese!
What has been the best chef class you have encountered on your travels?
I recently did a class in South Korea with the monk from Chefs Table on Netflix!! It was awesome! She was lovely and we had a really great weekend learning about South Korean Buddhism and Temple style food.
While I didn't really learn anything too practical for yachts, it was interesting all the same.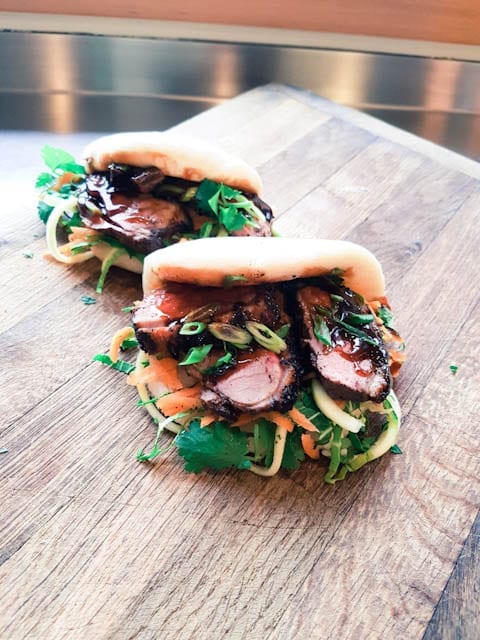 What would you say is the most exciting thing about being a chef in the super yachting industry?
For me, it's the travel and the people. I've met so many amazing people through this industry, its been great! And of course, as a traveller by heart, I'm drawn to the nomadic aspect of it too.
Working with top quality ingredients has also been a highlight. And also just the freedom to try new things and explore the ingredients a bit, especially when cooking for crew.
Do you have any advice for new yacht chefs coming into the industry who are self-taught?
I think, just ask for advice from other chefs. Many of them happily help newbies who are willing to learn. I was helped by Jackie Goudie when I first started, she was an absolute gem. I was just an irritating greenie chatting to her in a bar one night and 5 years on, she's still a friend 🙂
Spend your downtime learning as much as you can. Use the internet, cookbooks, or shorter classes to help you. I always try and go those local cooking class type things when I travel. It helps to build the repertoire, especially as I tend to mostly cook crew food.
Try and get on a boat with a good head chef so you can learn from them. I wish I'd learnt that sooner.
I spent too many seasons working as a sole chef on small boats. And I spent way too long on a boat as a stewardess/winter crew chef, which meant I wasn't really in the galley cooking and learning all that much.
So, when I went onto my first big boat, I was quite lost initially. I think just throw yourself in the deep end instead a bit more.
Oh, and get your ships cook cert as soon as possible. I know, it sucks to do, and it's expensive. But I think it shows that you are serious about being in the galley and proving yourself, especially if you don't have those years under your belt from a cooking school or restaurant experience.
What restaurant chefs are you inspired by?
I love the quirkier chefs I guess. Francois Mallman, Anand Gaggan, David Chang, Yotam Ottolenghi… I like international types of food, I'm not so into the fussy French styles or super classical chefs.
What is your signature dish?
Honestly, I mostly do crew food, so I like to keep it all super varied. I get bored easily with food, so I really like to mix it up and explore the 4 corners of the globe through cooking. I might do Malaysian for lunch, Italian for dinner, and then hit up a different countries cuisine every day.
I hate repeating meals too often. Even doing a chicken dish for a lunch and chicken again at dinner for crew makes me a bit sad. I like to always be doing new things.
In saying that, once I figure out a crews vibe, I will keep with the favourites. I may not be making lasange and butter chicken every week, but when I need to pull that card out to cheer someone up, I will.
I try to cook healthy. I think I'm pretty good at covering everyones bases for diets. I've worked with some tricky dietary requirements over the years with crew, so I've learnt to be flexible.
What are your favourite Instagram accounts to follow for inspiration?
Of course, I love Jackie @cupcakeatsea and I love what Nina @thecrewchef is doing!
If you could have a table at any restaurant in the world for a dinner reservation tonight, which one would it be, and who would be your dinner date?
Ah man, I feel like I want have to say something cheesy, like at a friends house just with my mates having a bbq or something.
I don't have any bucketlist restaurants coming to mind right now, and I'm used to dining alone anyways now. Thanks for rubbing that in. Haha.
If you were to gift someone one cookbook, what would it be…?
Oh the Donna Hay baking bible for sure! Or Life in Balance by Donna Hay, There's so many delicious yet super simple and quick meals that work for guests and crew.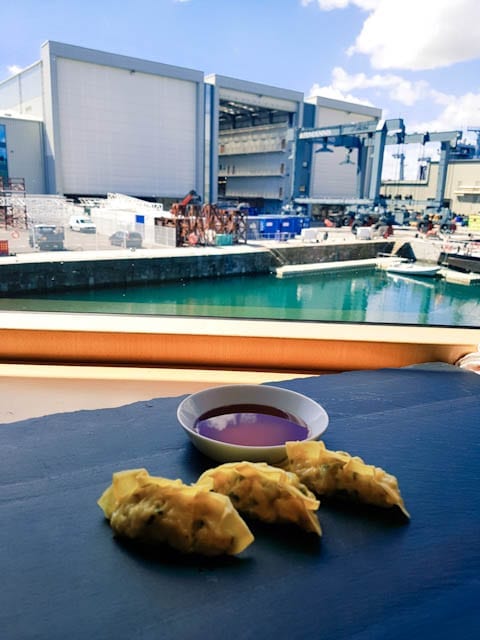 If you could convince the captain to drive the boat anywhere in the world right now, where would it be and why?
Probably Japan. Just because I'd love to be there provisioning and stocking up on knives and other crazy Japanese gadgets.
If you had to survive on one nationalities cuisine for the rest of your life, what country would it be?
Probably Thai. It has such a wide variety of ingredients and different produce, I feel like I may not get bored of it too quickly.