Superyacht chef Mariska Van Rooyen has an interesting history with yachts. Having grown up on water, she circumnavigated the globe on her families catamaran before she entered yachting as a chef. If you scroll through her Instagram page you will see plenty of inspirational travel shots throughout her usual yacht chef posts.
She now works as a sole chef and is clearly a favourite with her crew, see why in the last photo 😉
Read more on her blog here. And as always, find her gorgeous food photos over at her instagram page.
Can you tell us more about how you got into being a superyacht chef?
I grew up on a sailing catamaran during my family's circumnavigation. I love the ocean, travelling, learning new cultures and cuisines.
When my family settled in Fiji , I started my culinary training and was privileged to be able to work at high end resorts such as -Laucala , Kokomo and Liku Liku Resort.
What is your formal chef background?
3 year Trade Diploma in Culinary Arts.
As a sole chef, what are some of the biggest difficulties that you face
day to day?
Keeping up the inspirational ideas for dishes when you are bombarded with day to day routines such as meal planning, provisioning and cleaning.
What are some of the most inspiring destinations you have travelled to
as a super yacht chef?
Off the beaten track islands around Madagascar, Comores, Lau group (Fiji), Tuamotus (French Polynesia)
How have you incorporated the flavours and tastes of your travels in
dishes?
Key is using local fresh ingredients, and tapping into the knowledge and expertise of the locals.
What would you say is the most exciting thing about being a chef in the super yachting industry?
Being exposed to different cultures and cuisines and dietary requirements.
Do you have a favourite memory of yachtlife so far?
Looking through the galley window and seeing a 360 degree uninterrupted view of the ocean.
What has been the most challenging thing you have overcome in your
yachting career?
Being apart from family.
What advice do you have for new chefs coming into the industry?
The world is your oyster and learn something new as often as possible.
What are your favourite dishes to make?
Middle Eastern food, Mediterranean, Asian and a classic Roast.
What's the craziest thing you have seen while working on superyachts?
Whilst on charter in Panama our guest list changed from a small intimate group to 30 guests arriving tender load after tender load ?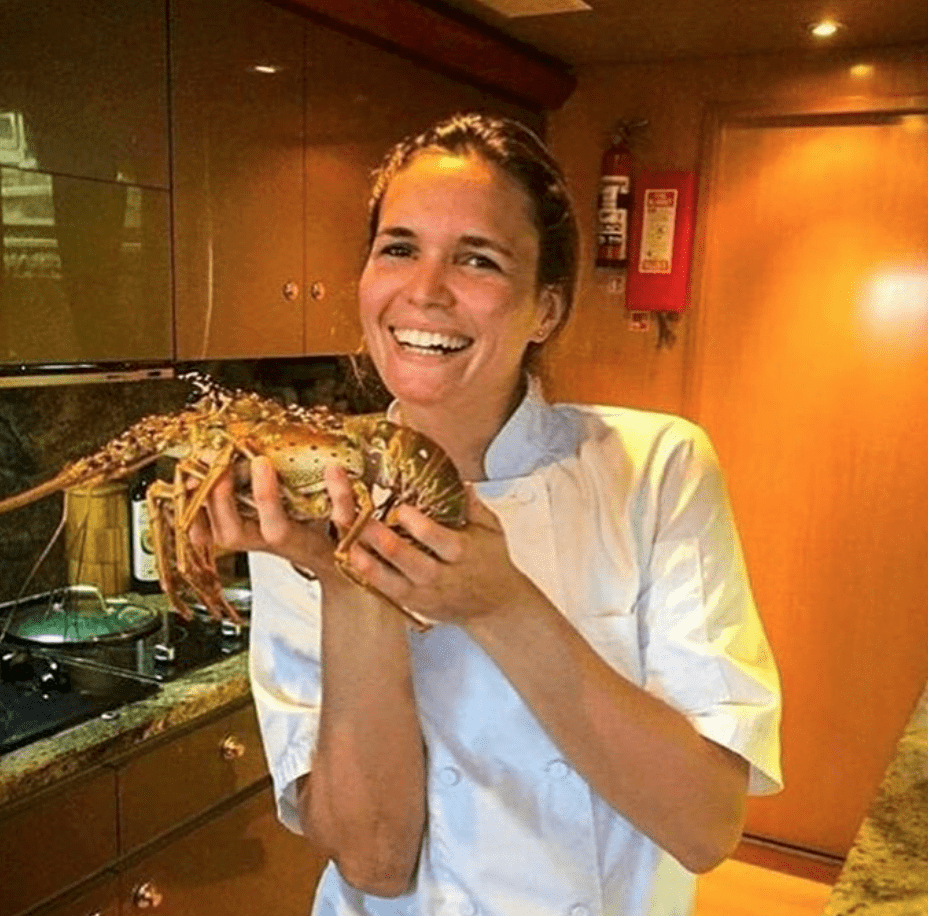 Have you entered any chef competitions?
I believe Chef Competitions is a good way to showcase your talent and compare with other great chefs out there.
During my training, I entered and received the medals I aimed for ?, but now being employed full time it is not possible.
How would you describe your style of cooking?
I am still developing my style always open to learning new things -modern but classic.
What are your ingredients of the moment that you are loving working with right now?
Locally foraged seafood.
What restaurant chefs are you inspired by?
Chef Jan Hendrik
Chef Kobus van Der merwe
Chef Anthony Healy Chef Ihaka Peri
If you could have a table at any restaurant in the world for a dinner
reservation tonight, which one would it be, and who would be your dinner date?
To take my grandmother Betty to Maria which is Chef Jan Hendriks restaurant in Nice named after his grandmother.
Whats your favourite piece of equipment in the galley and why?
The coffee machine on the boat instant mood lifter for crew and guest. Start the day with an indescribable aroma and end the night with delectable coffee liqueurs.
If you were to gift someone one cookbook, what would it be…?
There's so many to choose from. Jamie Oliver never disappoints.
If you could convince the captain to drive the boat anywhere in the
world right now, where would it be and why?
Taumotus-archipelago and untouched Lau group ,Fiji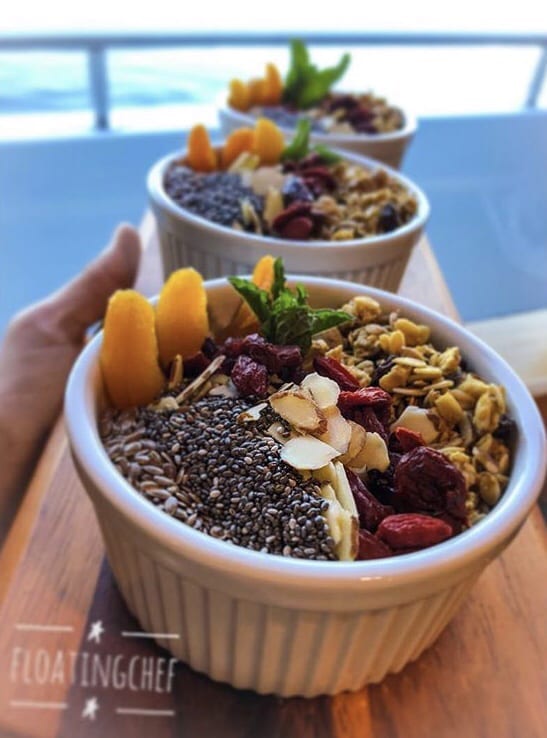 What would be your "last request" dish?
Sunday roast with lots of veggies.
Whats the last item you bought for the galley?
During my recent trip to South Africa I got introduced to Sandveld Cuisine – succulents and wild foods foraged and cooked – and I bought a recipe book about this type of cuisine – Duinekos.
Whilst in South Africa I really embraced the cuisine. Cape Malayan dishes consist of authentic spices of flavorful with a hint of chili, with a hint of bite and sweetness (fruit).
Traditional dishes are bobotie, waterblommijie bredie (lily stew)
Roosterkoek
Venison
Roosterkoek is a side with most meals.
The cuisine is a melange and fusion of Mediterranean, Asian, Indian and Africa food.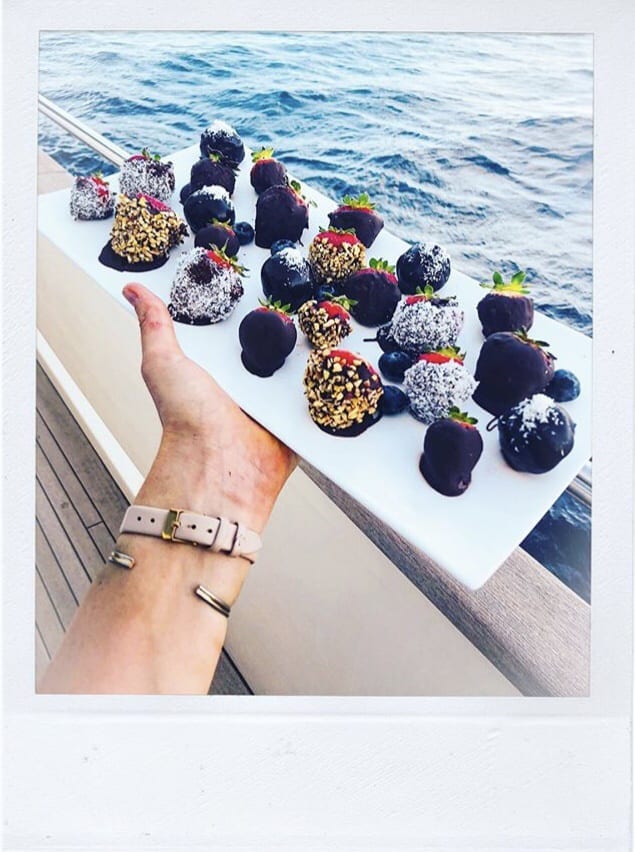 If you had to survive on one nationalities cuisine for the rest of
your life, what country would it be?
In French Polynesia in the remote atolls we were dined by locals and they could on the spur of the moment put together a meal fit for a king consisting of freshly caught fish, coconut and locally grown produce.
Read more sole chef interviews with Jackie Goudie, Grace Stewart and Simon Edwards.