Working as a sole chef on superyachts is hard work. Anyone who has done it, knows it. And anyone who hasn't, fears it. Cooking guest level food for 12 guests while also maintaining a high standard of food for the hard-working crew is never easy.
Somehow Chef Simon Edwards makes it look easy. His effortless plates grace his Instagram account and he has a facebook page dedicated to his passion.
What inspired you to make the jump into yachting?
I didn't plan to work on super yachts, one day while I was working in London and I got contacted on Instagram about a family looking for a private chef on their yacht and they had liked the food I had been posting. So I flew to the family home did a trial and within a few weeks I was in Italy and haven't looked back since.
What is your formal chef background?
I started off at the age of 16 cooking in gastro pubs near my family home, then I moved into Central London and started working for Gordon Ramsay. That's where I realised what being a chef is all about.
After that I worked for Gary Rhodes at his 1 Michelin star restaurant, my next step in my career was working for a few years doing private dining.
What are you working on right now?
I'm a permanent sole chef on a 32m M/Y and we are currently mid season in Sardinia. I'm currently looking to do my ships cook course as most boats are asking for them these days.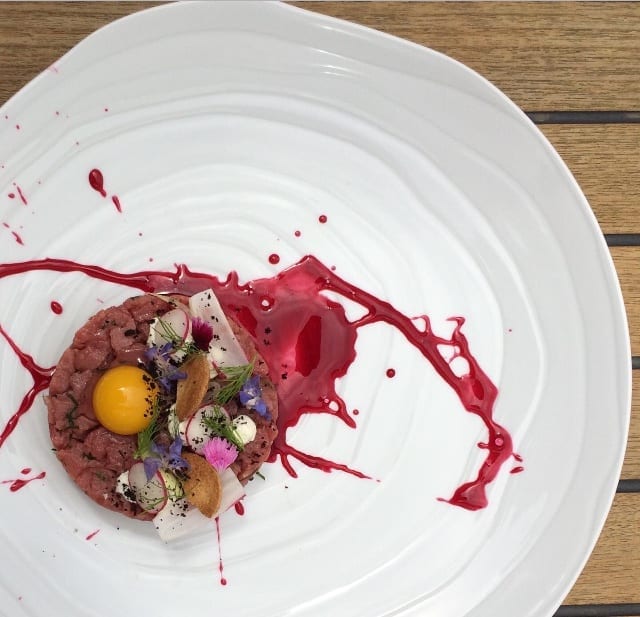 What are your favourite markets to wander through when you pull into a port?
St Tropez fish market is always a good one first thing in the morning, I love how it's all set up on stone tables and the fish is so fresh.
Where do you get your inspiration for dishes, ingredients or plating?
I get my inspiration from reading books, eating out at restaurants and just sometimes just letting the ingredients talk for themselves. When it comes to plating up I like to mix it up sometimes and it does get a lot of criticism on social media etc, but its good to be different.
What is your signature dish?
To be honest I don't have a signature dish. Food, style and seasons change so much in the chef world.
But a dish that I do a lot through request is crispy duck egg, burnt leek, mushroom ketchup and truffle.
How do you deal with crew dietary requirements on board?
I just make sure at the start of the week I do a crew menu that caters for everyone . I always get the crew to give me preference sheets or write down on the white board meals they like, so I do my best to cook them what they want.
Theres nothing worse than eating food that you don't really want.
What would you say is the most exciting thing about being a chef in the super yachting industry?
Cooking great fresh food, most of the time with no budget so you get to cook and eat some of the best ingredients in the world.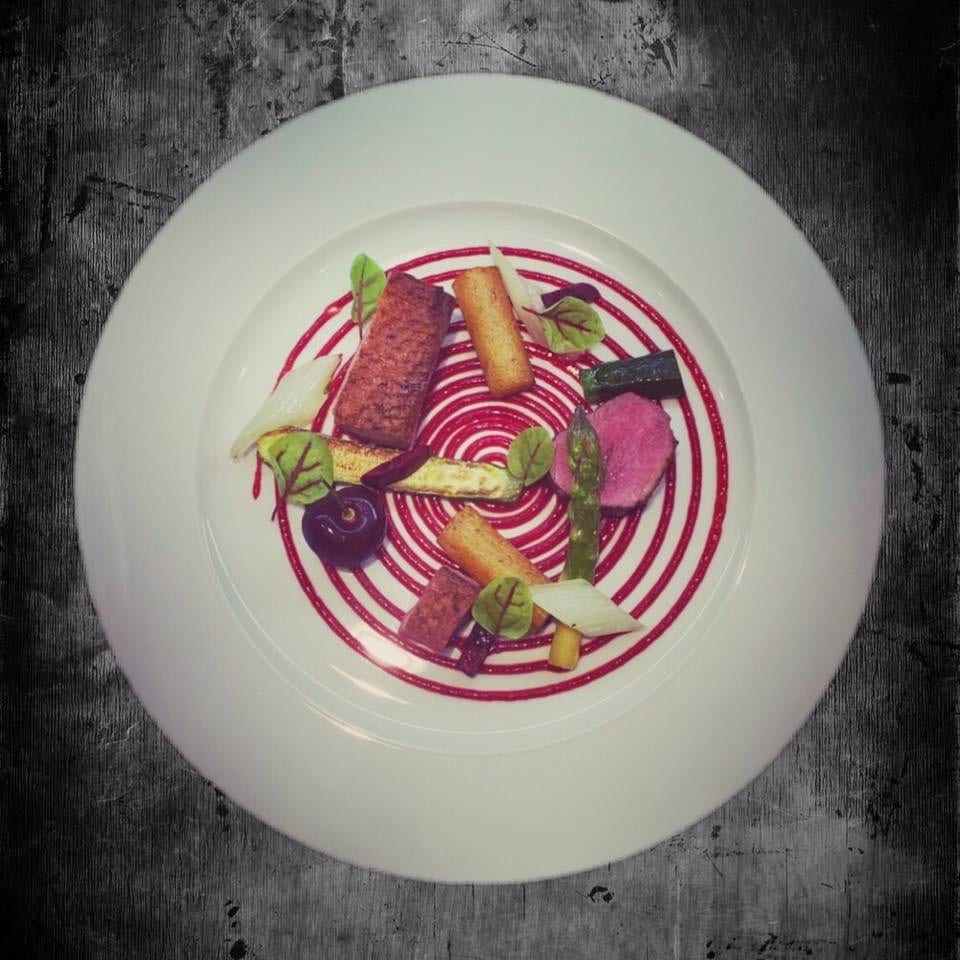 Do you have any advice for new yacht chefs coming into the industry?
Make sure your ready mentally and skill wise, as a sole chef its busy and sometimes hard if you have a lot of guests to cook for.
If things go wrong you are on your own to get you out the weeds.
Tell us about your first yacht job
My first yacht job was on a 40m S/Y as sole chef.
I had never been on a boat before but the galley is just a small kitchen so it took a few days to adapt, my first trip was 8 guests.
What has been the most challenging thing you have overcome in your yachting career?
I think being away from friends and family and not being able to just go and be on your own. Living and working with the same people every day of the week.
What restaurant chefs are you inspired by?
Adam handing
Tom kerridge
Tom brown
Satbains

What are your favourite instagram accounts to follow for inspiration?
Chefstalk
Salut.restaurant
Frogbyah
Pudginlondon
Handfmarlow

If you could have a table at any restaurant in the world for a dinner reservation tonight, where would it be?
It would have to be Alinea in Chicago.
What's your favourite piece of equipment in the galley and why?
Normally it would be a thermomix but I don't have one the boat i'm on at the moment, so 2nd to that has to be a pacojet.
If you were to gift someone one cookbook, what would it be…?
It would be "Smile or get out the kitchen" by Adam Handling
What would be your "last request" dish?
It would have to be pie, mash and liquid ( If you're from London or Essex you will know! )
If you had to survive on one nationalities cuisine for the rest of your life, what country would it be?
It would have too be Italian, I could eat burrata, tomatoes and balsamic everyday.
To contact Chef Simon Edwards please email simon@simon-edwards.com
For more sole chef interviews, check out Jackie Gouldie, Melanie White, and Chris Assal.