With most of us crossing, or settling down in the Med for the winter season right now, I thought it would be the perfect time to catch up with our friends who interviewed with The Superyacht Chef in the past season.
Where are they? and what have they all been up to?
Whats next, and what achievements have they ticked off?
I guess it's a great time for you to also look over your personal yacht chef goals for the season and give yourself the pat on the back you deserve, or the kick up the bum if you need a bit more motivation.
Let us know what your goals were- and how successful you were!
This will be a multi part series, as the yacht chefs find time to get back to us with their updates, so watch this space for more to come!
Yacht Chef Simon Edwards
We first interviewed Simon Edwards mid-Med season and were blown away by his chef skills while working as a sole chef. Arguably, the toughest job in yachting.
Since that interview, Simon has also found the time to help out on deck learning more about the running of the deck department and interestingly, also learning how to use an iron! I'm not sure that the interior department need to be too concerned about ordering in his skort size just yet. 😉
It seems Chef Simon Edwards is well and truely at home in his galley. He is staying onboard for the upcoming season, after spending a well earned break at home with his family for Christmas.
During the past season, Simon went out of his way to learn more about Vegan cooking and ate his way through the menu at Barcelona's oldest restaurant La Caracoles. Props to Keith Floyd for mentioning it on his TV show many years ago.
We were going to keep hush hush about the crew car that took a dive in the port this season, but it was too amusing. Pics or it didn't happen Simon! 😛
The Superyacht Chef is also really excited for Simon's next project- he is working on a SkyTV project back in the UK as of next month. When we have more details, we will fill you all in.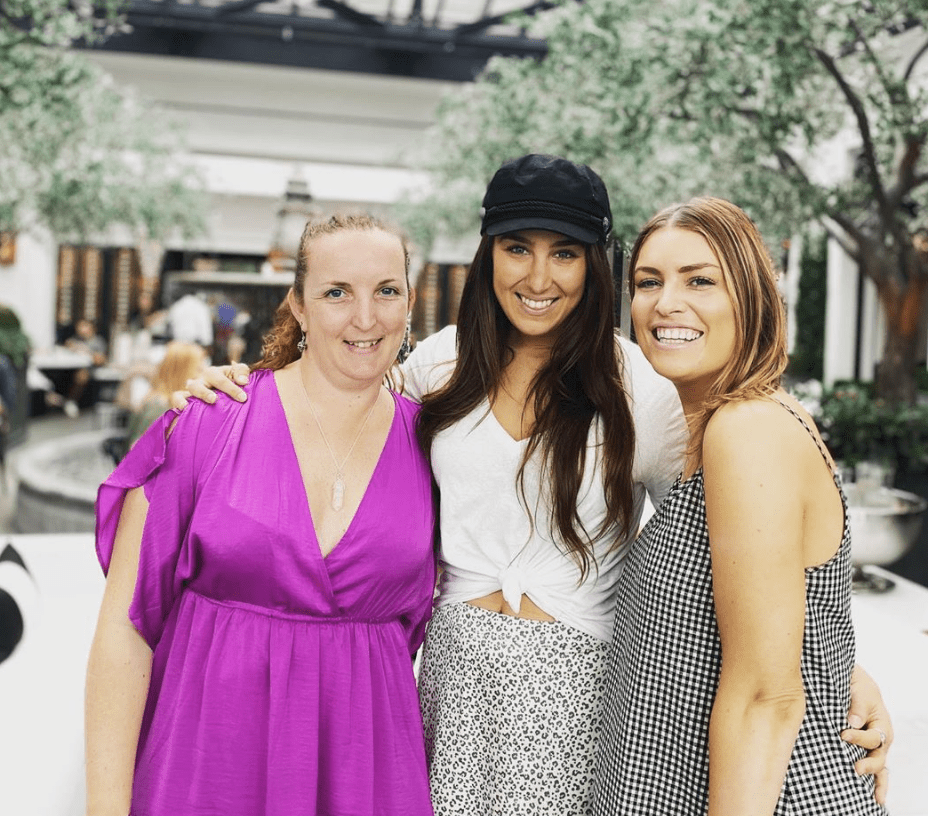 Sole Chef Jackie Goudie
The infamous @cupcakeatsea instragrammer Jackie Goudie has been busy this season. The sole Kiwi Chef has managed to smash out another amazing season of keeping the guests and crew well fed and happy while also spending her time learning about holistic health coaching. She has been studying this online through Integrative Nutrition and is loving the course content so far.
After spending some of her vacation time in Europe with friends, Jackie is now back in Florida taking French lessons to keep up with what she learnt over the Med season. So far she's able to count to 100 (among other things!) which we have to say is a lot more than many of the other yachties out there with plenty of Med seasons under their belt! Keep it up Jacks!
She's keeping up with her yoga life too, after finding a great community in Florida where her boat is currently based- and yes, she will be dazzling us over the next Caribbean season with delicious plates of food as she stays onboard her current boat. We hope she finds time to enjoy the islands (and cocktails!) too as its her first time back in the Caribbean in over 5 years!
Freelance Chef Grace Dvornik
One of the very first chefs we interviewed earlier this year was Grace Dvornik. Since her interview was published, she graduated from an 8 month chef's academy, worked a gig as sous chef on a 25,000 acre cattle ranch in Wyoming, did the Newport charter yacht show, recorded a podcast with Oceanscape Yachts, freelanced the whole summer in the Bahamas, took a temp contract with one of her best yachtie friends, got scuba and free dive certified, did the first-ever (and totally hilarious) Instagram takeover for The Superyacht Chef, OH!…. and spent a month on holiday in Bali!
Grace has certainly been keeping herself busy!
She is currently at the airport headed to join a 92′ sailing yacht on a delivery from Newport to Antigua.
The plan is to pick up a freelance chef job or two after that before heading to the Caribbean to work as a sous chef for an epic Christmas and New Year's charter.
During her time at home in between freelance gigs, Grace will be volunteering with the dive team at Clearwater Marine Aquarium and working with her talented pastry chef friend Jen at her new bakery Wandering Whisk Bakeshop!
In January, she will continue freelancing while keeping an eye out for the perfect seasonal charter chef or sous chef position. Take note Captains!! Contact Grace directly if you have any work for her 😉
After doing The Superyacht Chef interview, Grace went on to work at a cattle ranch in Wyoming where she learnt lots about beef and what sort of work going into producing quality meat.
All of the beef we served was raised on the ranch – free-range
and entirely grass-fed. I had the opportunity to sit down with the ranch manager (while I had short ribs braising) and ask him to explain the entire cattle rearing process that took place. He answered all my questions from purchasing, breeding and birth, right down to butchering.

The ranch manager worked closely with my head chef before events to determine what kind of meat and how much was needed, then hand-selected the best cattle himself. Essentially, we had control over everything from how many days the cows were finished, grass vs. corn finish, cuts of meat, and the aging process. If we decided we wanted more or less marbling, different flavor, dry or wet age, we could make it happen. Truly any chef's dream and an incredible experience.

Grace Dvornik
Sole Chef Melanie White
The very lovely Chef Melanie White dazzles us with her instagram stories almost every day, and yet somehow has also found the time to work the season and write a book!!
The new build project Melanie had been working on is now complete, the galley is set up and in full swing!
She loved setting everything up from scratch. They had a cracking first delivery from UK to Palma via Malta and a lovely boss trip.
Melanie White has handed in her notice to go freelance. Captain's take note! Of course, she will be sad to leave the current crew and an awesome boat but Melanie is super excited to temp on different sized vessels and meet as many other yacht crew as possible.
Alongside freelance work, she will be growing her "small kitchen consultancy". This is where she will offer support to other cooks in little galleys to maximise efficiency with neat changes to their current set up (from green cooks to restaurant chefs plunging into the industry who need more information about the realities of provisioning and how best to cook at sea).
I want to share what I do to save time on charter and still get the "wow"s from guests – you don't need a galley stuffed full of every tool under the sun!

Melanie White
Melanie laments that she found chefing closed off initially, with people fiercely protecting their own recipes and knowledge. But that she wants to keep busting that ethos and believes Instagram is actually great for this and the community is gradually becoming more open.
My area has been sailing yachts until this point and it is common to be drawn away from the galley to help on deck during charter and stand watches on delivery – time savers, efficient galley setup and working with what is fresh/whatever you can get your hands on (opposed to hawking recipes) is crucial!
And the biggest news of all to come out of this catch up with Melanie is that the book is finished!
Another big factor for her going freelance is to give the flexibility to pump energy into the publication process (which takes time!). Watch this space...
Melanie wants the build-up and launch to be as inclusive as possible with an event we can all finally hook up, offline and in person! I don't know about you, but we are pretty excited for that!!!
When we first spoke to Rachel Cunningham, she had just come off stage after doing her Tedx Talk in New Delhi, India. It was an opportunity that came out of the left field and she has no future plans for a career in public speaking. But she does note that she found the process of working with the TedX team interesting and a great learning curve.
Especially given it was filmed in India and on a limited budget. You can just imagine the drama of it…They lost the footage from the other camera angles, the sound technician must have been ill on the day, the slideshow clicker was broken, and they had totally the wrong slides up for the first 5 minutes of the talk. But it's a small achievement to tick off life's bucket list.
Now Rachel is back working on superyachts for the season and is happily creating dishes in the galley. She's working with a chef she used to work with a few years ago and loving it. Over the coming season, Rachel is keen to learn more techniques from her head chef, including nailing his bread recipes and getting even more involved with guest cooking.
She's also decided to put the stops on travelling so much and is not going to chase the next countries passport stamp. She hints that she may grow up and invest in property in the coming years instead. Or not.
Her TedX video can be viewed below.