Here's a vegan recipe that I am 100% sure you will do again and again as so easy and super tasty.
Here's my vegan version of the French pot de crème, no eggs or cream here.
High in protein and without refined sugar. It will be ready in less than 15min, it's a winner. Non vegan guests will enjoy it too.
You're welcome 😉

Vegan chocolate pots de crème For 2 serving
Vegan pot de créme recipe
300g silken tofu
2 TBP cacao powder
30g melted dark chocolate ( 70% here, make sure it doesn't contain any lactose)
2 pitted dates, soaked for 10 min in hot water and drained – can be done without the dates for a low sugar option
Blend all ingredients together with a food processor.
Done.

I told you it was an easy one! 😉
Serve in a cute pot and add whatever you have handy: chopped roasted hazelnuts, berries, chocolate shavings, sprouted buckwheat, granola…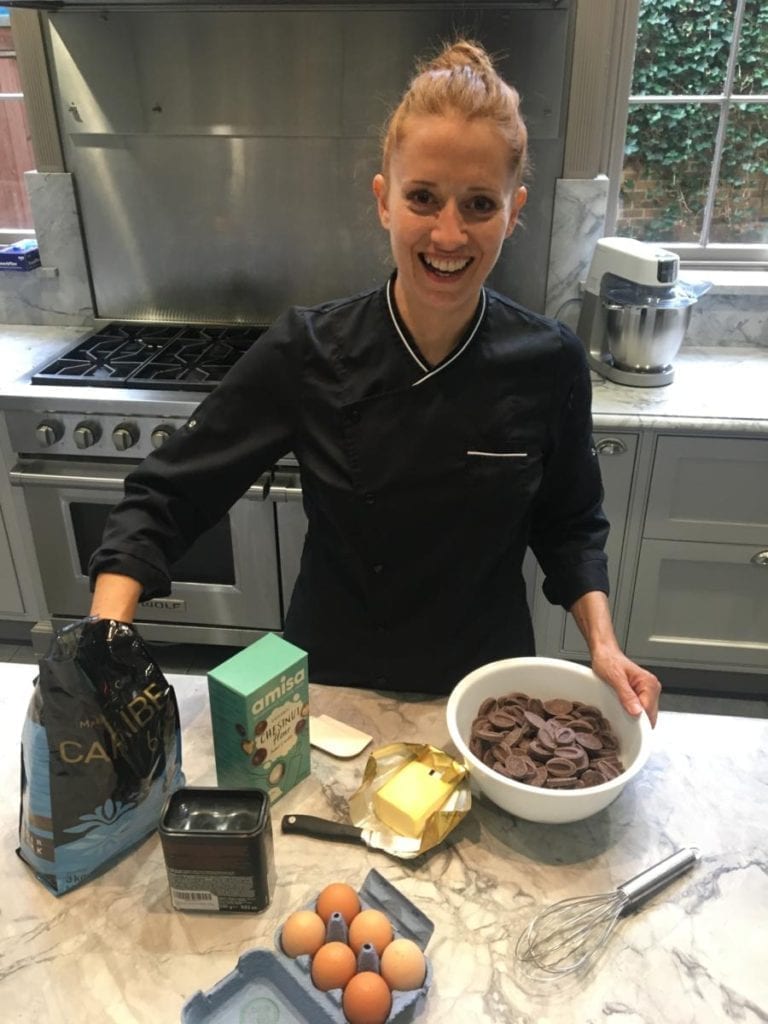 About the author
This was a guest post by the lovely Stephanie Soret, an avid pastry chef who manages to meld delicious decadent bites with being healthy. Who knew that was even possible?! Not all heros wear capes!
You can read her interview with The Superyacht Chef here, or find more delicious recipes and information over at her website Healthy-naughty-bakes.
To see what she's up to daily, check out her instagram profile
We hope you enjoyed this Vegan pot de créme recipe.