A green yacht chef has to start somewhere.
If that happens to be slaving away in various restaurants around the world, chasing accolades and promotions, before hitting the high seas in your 30s. Or if you know from a young age that yacht life is for you. Everyone has a different path into being a superyacht chef, and there is no right way.
Jeremy Taylor is an example of that. At only 21 he is already wet behind the ears after working on land in private villas and at sea on superyachts. Perhaps he is yachtings version of Flynn McGarry in the making? You be the judge 🙂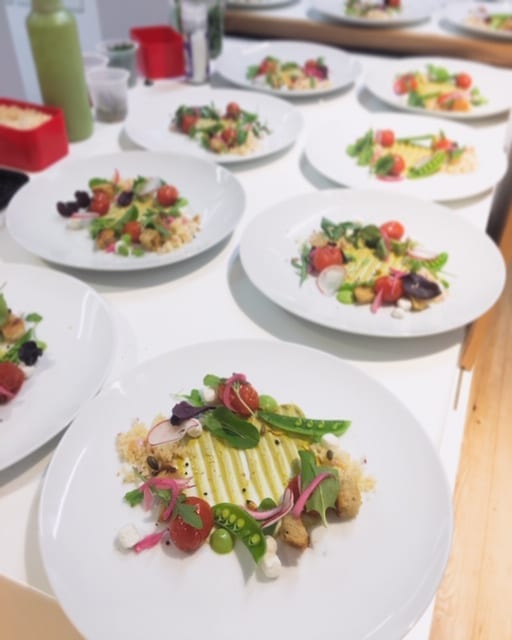 What inspired you to make the jump into yachting?
I had just graduated from the South African Chefs Academy back home in Cape Town and had cooked for a family in Plettenberg Bay. I stayed at a backpackers where yachties came to stay. They told me about the adventures they were having. They said there was a gap in the market for chefs on the yachts and said I should give it a try.
So I took the jump and did all the courses needed. In the following two months, I found myself in Antibes looking for work as a green yacht chef. It took me a very long two months to land my first job.
As a young gun chef, do you find you are taken seriously in yachting?
Having been cooking since I was 12 in a few professional kitchens and hotels back home, I was always the lowest ranking due to my age. So I didn't expect anything else with the chefs in yachting.
However, my first hurdle was the agents… obviously, my age played a huge role in them trying to find work for me. Most wouldn't even look at my CV.
But, the best agency out there for me was Amandine Chefs. They allowed me to cook for them. Based on what I cooked, not my age or "inexperience" they immediately started looking for work for me. They saw the potential in me.
The yachts chefs out here are very supportive of one another which is needed in an industry like this. But, at this age people in the industry think they can take advantage of us.
It happened with my first job being a stew/deck/cook, having gotten the yacht ready for the summer season, engine repainted, feeding the captain and detailing the cabins – the owner decided to let me go as soon as he was ready to set sail with a freshly cleaned up yacht. I learnt my lesson quick about the type of people out here.
Lastly, you're going to be told "You're to
young", just breath and take it in but then show them that they are wrong.
We noticed you have done some private chef work, can you tell us a little about that?
I've done a few gigs with private cheffing and I love it.
In Cape Town I normally do private chef work for our summer and would head back to the med for their summer to constantly keep busy. I was planning on doing a pop up restaurant back home and had everything planned but I got a job sooner then I thought!
I find working on the yachts more exciting but definitely harder, you never really know how your day is gonna go.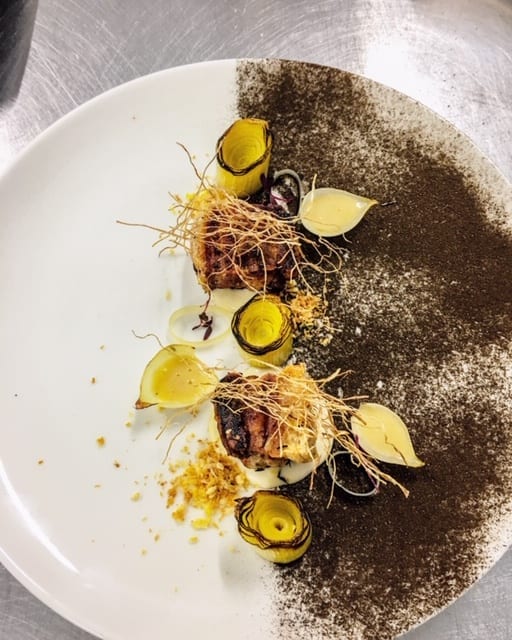 Do you see yourself in yachting for the long haul, or do you have other plans?
I definitely see it for the long haul, every time I go back home I'm just wanting to be on the yacht. The amount of knowledge that you get taught is incredible, the new tastes and cuisines you learn is what keeps me going.
Do you have any advice for new yacht chefs coming into the industry who are self taught?
Find a crew chef position and get hands-on experience with the sous or head chef. If they not teaching you new things, find another job. You need to keep growing in a fast-paced industry like this.
Who are the yacht chefs that you look up to?
She was on of the first yacht Instagram pages I started following and is very supportive of my work.
Really enjoy their content and would love to attend one of their classes if I'm ever in the area.
To be honest, this would be my dream yacht to work on at the moment.
If you had to survive on one nationalities cuisine for the rest of your life, what country would it be?
Asian cuisine without a doubt. The flavors are incredible and the amount of creativity you can play around with is very unique.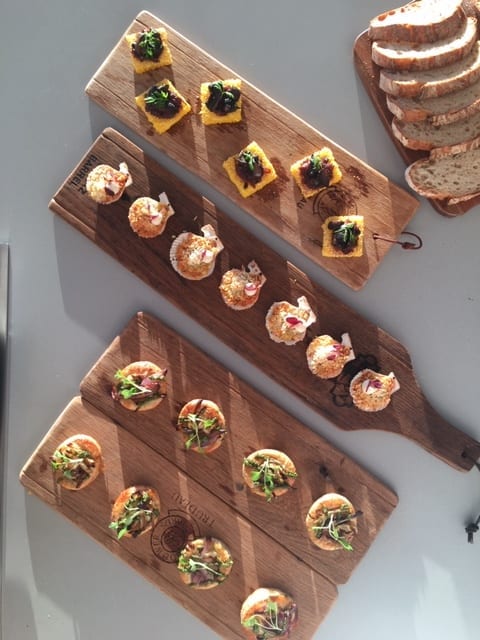 Check out our other green yacht chef interviews with Tali Preuss.
If you want to support The Superyacht Chef, click this link. Then go on to buy anything you needed to buy on Amazon.com. The Superyacht Chef will receive a very small portion of that sale as commission, at no cost to you. Even better, click the link when the boats Amazon account is logged in, right before the chief stew does a massive order 😉