This week we speak to Sergio Marichales, a Venezuelan yacht chef with a few years of yachting under his belt now. He has been lucky enough to have travelled both the Caribbean and Asia on yachts.
He has a fantastic personal website here showcasing his work and ethos. Or you can find him on instagram here.
What inspired you to make the jump into yachting?
Interesting enough, I went to Le Cordon Bleu in Miami. On the 2nd day the school brings in a guest chef to show you what future opportunities you can have. At that time they brought a Private Chef/Yacht Chef .
He told us histories about cooking for P.Diddy, The Estefans and some other Miami celebrities as well as some other VIP clients. Just by hearing this I said to myself "I wanted to do that!"
A year later I got my first opportunity as a sous chef. But sadly couldn't take the job as I was still in college. Years later I joined my first yacht purely by a mix of right place and right time. That yacht took me on my first trip in The Bahamas. And I have been in yachting for three and a half years now.
What is your formal chef background?
I graduated from Culinary School in Venezuela. While also working in hotels and restaurants. Then I joined Le Cordon Bleu while working.
What are you working on right now?
I have done some courses and stages recently. Including one in pastry and a stage in a 3 Michelin restaurant in Spain. At the moment I am happily joining a 45m M/Y.
Everything is judged by its appearance: what is unseen counts for nothing. Never let yourself get lost in the crowd, then, or buried in oblivion. Stand out. Be conspicuous, at all cost. Make yourself a magnet of attention by appearing larger, more colourful, more mysterious than the bland and timid masses."

Sergio Marichales favourite quote to inspire his galley life.
What does a normal day look like for you on charter?
I wake up and be on deck by 6 the latest.
I usually finish breakfast prep by 8.00 and wait for the orders. While this is happening I'm already starting lunch for crew and keep on waiting for my orders if not done already.
By nine I should be done with breakfast and take a solid 30 to 45 more minutes to finish lunch for crew.
I start a dessert and a few of the courses and try to match everything to be ready for a normal 1pm lunch. Service usually lasts about 45 minutes to an hr. Then I clean down, and start a few of the mis en place for dinner.
I have a break – this is important even if 10-15min for a shower. I put up crew dinner and get some of the items from guest dinner ready. So by 5 o'clock, the crew are eating, and by 6:30 I should have some canapés crudités or meat and cheese boards out for guests.
After this, we serve dinner by 8,30-9 o'clock then clean and pull out from the freezer what is for the next day.
Do you have any advice for new yacht chefs coming into the industry who are self taught?
Read, learn, share and talk among your other peers thru social media or in real life. Being a yacht chef is actually 70% Provisioning, 20% cleaning and its 10% cooking. You have to be clean, knowledgeable and fast.
In the best cases you have a big galley but that's not always a given. Also when off Charter treat the crew nice and remember you are not any more special than them.
Do you have any advice for new yacht chefs coming into the industry from a restaurant background?
In the restaurant we get used to trucks pulling to the back and wheeling in the goods all the way, that doesn't happen on the boats. The name of the game is organisation and space, so be aware of this.
Also, you can make an amazing dish but be aware that there aren't 10 hands helping you before it goes to the floor, so study your menus for efficiency, taste and prep-time
What has been the most challenging thing you have overcome in your yachting career?
Learning how to make myself understandable in the markets of Hong Kong was tough. It can be tough catering for a charter with 10 different guests all in different schedules.
I would say yachting has a way of challenge you everytime you go at sea
What restaurant chefs are you inspired by?
From the Spanish phenomenons of Arzak, Los Rocas to Andoni Aduriz and of course The Maestro- Adria. I had the chance of being at the best restaurant in the world Osteria Francescana and met Massimo Bottura I can say that it was absolutely great!!
What are your favourite instagram accounts to follow for inspiration?
I have a few ones from @theartofplating to @insiderexperience and yours too actually @thesuperyachtchef.
If you could have a table at any restaurant in the world for a dinner reservation tonight, which one would it be, and who would be your dinner date?
I have a ton on my bucket list but would definitely make it tickets in Barcelona.
What piece of galley equipment can't you live without?
That has to be the thermomix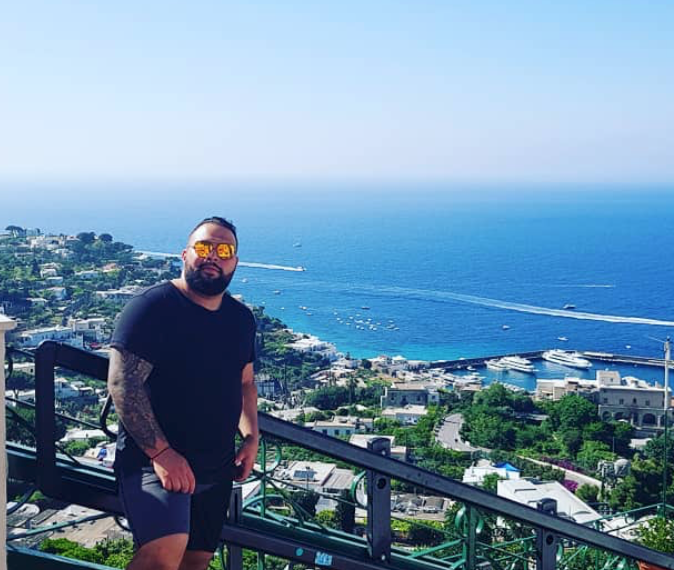 If you were to gift someone one cookbook, what would it be…?
I am in love with the home books of Joan Roca so it would be cooking at home with Joan Roca as you get a little bit of everything in a very easy manner.
If you had to survive on one nationalities cuisine for the rest of your life, what country would it be?
I'm such a mix of cultures myself that I think I would go for Thai because it brings back happy memories. But I'll honestly expand that to at least a continent if possible and if so, I would say Latin America.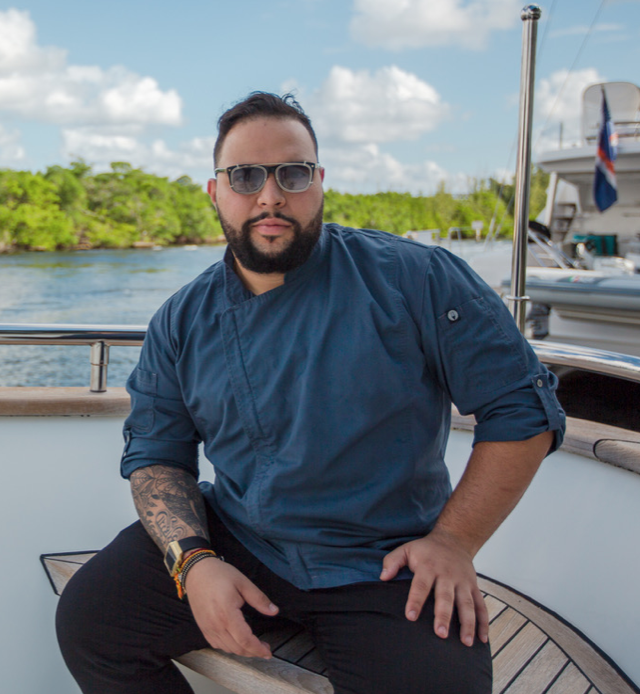 To read more yacht chef interviews, check out some of these recent pieces.
If you want to support The Superyacht Chef, click this link. Then go on to buy anything you needed to buy on Amazon.com. The Superyacht Chef will receive a very small portion of that sale as commission, at no cost to you. Even better, click the link when the boats Amazon account is logged in, right before the chief stew does a massive order ?