For over four years this site has been run on the down low. The founder and sole operator opted to remain out of the spotlight and work anonymously. The time has finally come to throw back the curtain and reveal the face behind the website. So,who is the Superyacht Chef?
The drunken announcement at the Acrew Awards in Montenegro to Nina Wilson (of @thecrewchef acclaim) via an on-camera chat with Brennan Dates (of @oliveoilandgasoline fame) has cemented the fact that this account will no longer remain anonymous.
Let me introduce myself
For those who don't know me (and many of you defiantly wouldn't!) my name is Rachel, I've been yachting for more than 8 years now, working as a sole chef, sous chef and more recently head chef. I recently won the Acrew award for mentorship due to my work at superyachtcvs.com and for creating and maintaining this website for so many years as an inspiration to other yacht chefs. I am absolutely flattered to have been recognised by such a well-known yachting institution as Acrew.
Obviously, there will be plenty of yacht chefs who are disappointed to find out that it's just "me" behind this account. Soz.
Yeah, it's not being run by a crew agent or some sort of scammer trying to "steal your work" (as some have accused the account of doing, lol) It is just me, a regular yacht chef, with no hardcore Michelin background, no crazy advertising budget, and no profit ever made from the site. I've just been plugging away at it over the years between jobs, or during downtime while working on yachts.
I even interviewed myself back when I was a Sous chef because I was running out of content! A little more on my yacing background, I most recently worked on S/Y Eos 90m as a temp chef (massive congrats to the crew there who won best private yacht crew too!) and was the head chef on M/Y Fountainhead 88m, and sous chef on M/Y Amaryllis 80m and M/Y Astrid Conroy 56m among others.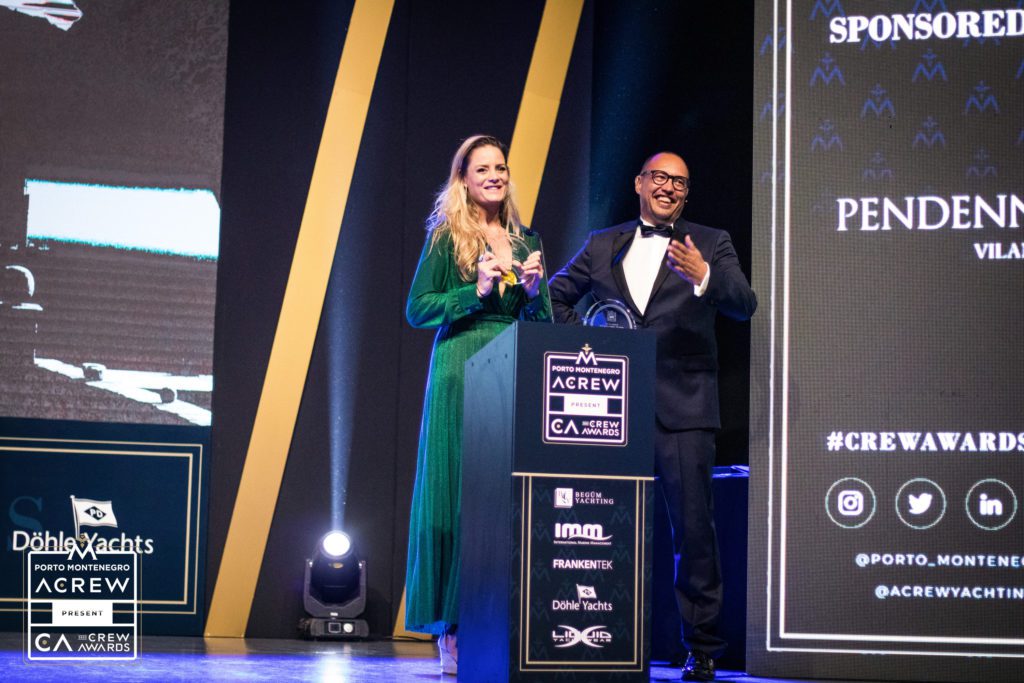 Why the secrecy then?
The website came about from a conversation with my *then* head chef, about the industry and how horrid some chefs are within it. sverale years previously, I had worked under another head chef who was absolutely disgusting towards me, and it gave me the ick that he was getting such positive press on social media. I wanted to right that wrong, not by dragging him through the mud (and yes, M, If you see this, I am talking about you!) but by raising up EVERYONE in the industry.
I wanted there to be a voice for the small guys, the chefs who slog it on smaller boats with equally demanding guests and crew, the chefs who are just beginning their careers, and the chefs who are self-taught. I wanted to show that there is space for everyone in this industry. The Superyacht Chef was born.
I kept myself out of the picture because none of this was about me. I didn't want to share my food pictures or use the platform to gain anything for myself and I'm not looking for personal yacht chef fame.
Also, I think it might have been boring if you knew it was just me behind the account? 😛
What's next for The Superyacht Chef?
I don't intend to change anything to do with how it is all run, I want to ensure that everything continues to run with the same impartiality and lack of bias that it has always had. The core principle of The Superyacht Chef is that it promotes ALL yacht chefs, regardless of what size boat they work on, or where they are at in their yacht chef career. This is a place to inspire chefs of all backgrounds, and as always, I am open to interviewing and sharing the work of all chefs, not just "my friends".
In saying that, I thank everyone who knew the secret and held it close for all of these years… It was so much fun breaking the 'news' to long time friends Brennan and Nina! Watch my drunken (and embarrassed) reveal to Nina and Brennan below.